---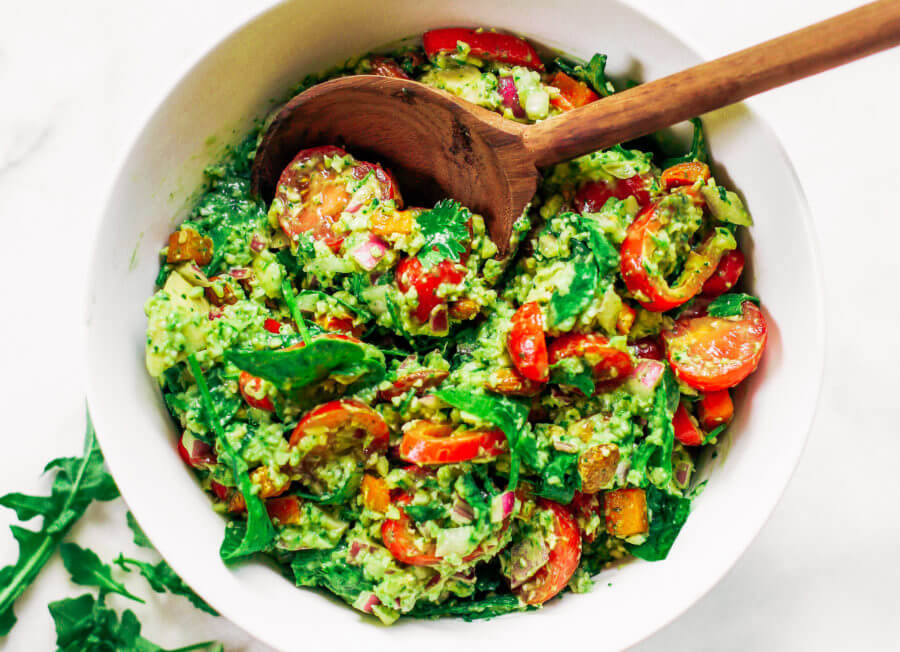 10 Minute cauliflower summer salad. Made with raw cauliflower, juicy tomatoes, and creamy avocado lime dressing. A refreshing paleo and whole30 lunch recipe for meal prep.

Print Recipe 10 Minute Cauliflower Summer Salad 10 Minute cauliflower summer salad. Made with raw cauliflower, juicy tomatoes, and creamy avocado lime dressing. A refreshing paleo and whole30 lunch recipes for meal prep. Ingredients Salad Main Dish Votes: 1
Rating: 5
You: Rate this recipe! Info Prep Time 10 minutes Servings servings MetricUS Imperial Course Main Dish Votes: 1
Rating: 5
You: Rate this recipe! Ingredients Salad
Blend ingredients for sauce in a food process or blender until smooth.
Add ingredients for salad into a large bowl and stir together with dressing. Optional: serve with grilled chicken breast for extra protein.
Nutrition Facts 10 Minute Cauliflower Summer Salad Amount Per Serving Calories 262 Calories from Fat 189 % Daily Value* Total Fat 21g 32% Saturated Fat 3g 15% Polyunsaturated Fat 2g Monounsaturated Fat 15g Sodium 626mg 26% Potassium 747mg 21% Total Carbohydrates 14g 5% Dietary Fiber 8g 32% Sugars 2g Protein 4g 8% Vitamin A 136% Vitamin C 149% Calcium 9% Iron 16% * Percent Daily Values are based on a 2000 calorie diet.
Read more