---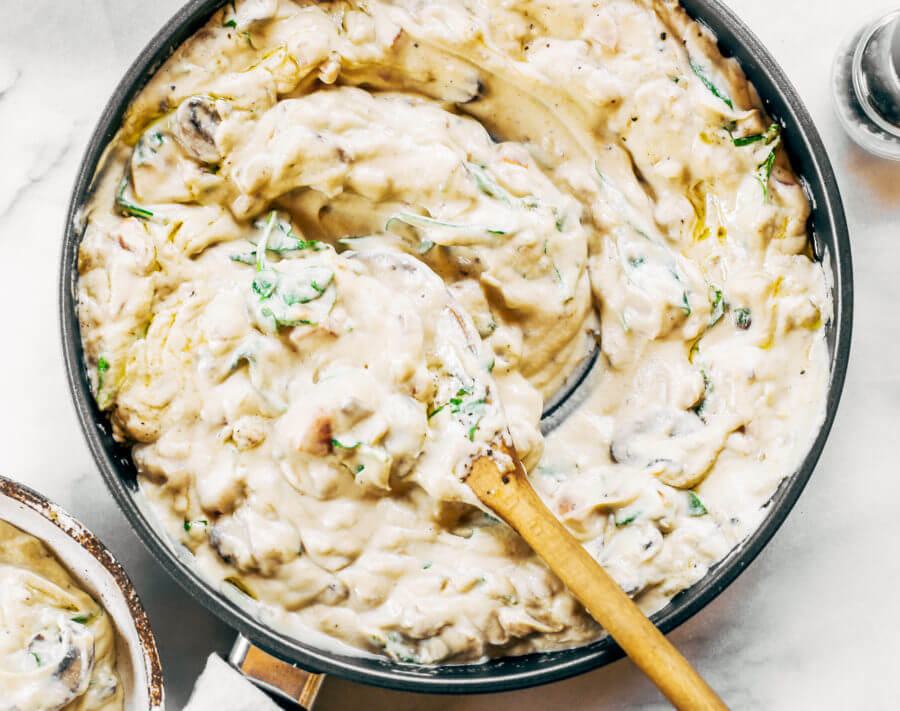 Creamy dairy free cauliflower soup with sauteed carrots, mushrooms, garlic, and onions. An easy whole30, paleo, and healthy dinner for meal prep!

Print Recipe Creamy Cauliflower Vegetable Whole30 Soup Creamy dairy free cauliflower soup with sauteed carrots, mushrooms, garlic, and onions. An easy whole30, paleo, and healthy dinner for meal prep! Ingredients Info Cook Time 10 minutes Prep Time 10 minutes Servings servings MetricUS Imperial Course Main Dish Votes: 88
Rating: 3.64
You: Rate this recipe! Info Cook Time 10 minutes Prep Time 10 minutes Servings servings MetricUS Imperial Course Main Dish Votes: 88
Rating: 3.64
You: Rate this recipe! Ingredients Instructions
In a soup pot saute minced garlic, onion, chopped carrots, and mushrooms with 2 tablespoons olive oil until golden and soft (add water if needed- to keep from sticking to pan).
Steam cauliflower in a saucepan with water until soft, then puree in a high speed blender with olive oil, salt, and pepper until smooth (add more or less olive oil, based on the size of your cauliflower head to get the right thick and creamy consistency). Stir pureed cauliflower into sautéed vegetables, add spinach and wilt, then serve!
Nutrition Facts Creamy Cauliflower Vegetable Whole30 Soup Amount Per Serving Calories 248 Calories from Fat 189 % Daily Value* Total Fat 21g 32% Saturated Fat 3g 15% Polyunsaturated Fat 2g Monounsaturated Fat 15g Sodium 547mg 23% Potassium 821mg 23% Total Carbohydrates 15g 5% Dietary Fiber 5g 20% Sugars 6g Protein 5g 10% Vitamin A 103% Vitamin C 118% Calcium 5% Iron 6% * Percent Daily Values are based on a 2000 calorie diet.
Read more