Golden Turmeric Vegetable Soup
---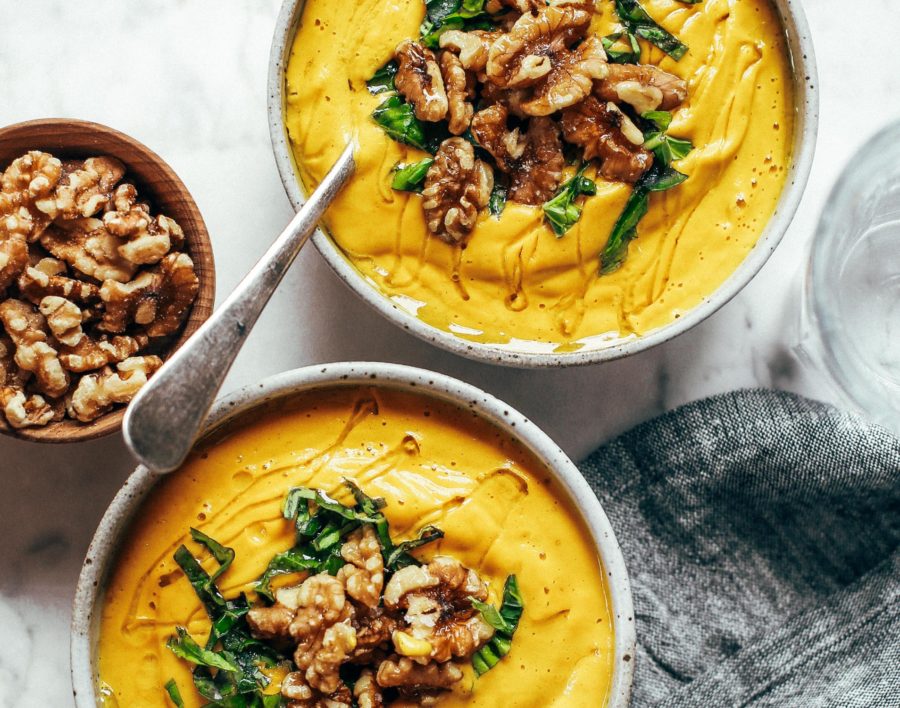 Creamy golden turmeric vegetable soup; made with vegetables, cashews, and curry spices! A warm and comforting paleo whole30 dinner recipe, full of rich earthy flavors.
When you hike a few too many miles in a week and wake up sore, you know what time it is… turmeric time.
Please gimme all the turmeric.
I loaded up on virtually every golden yellow food today.
My Instagram was taken over by turmeric soup, turmeric cookies, and turmeric latte's.
Not that I went overboard, extreme, or anything like that. I'm not extreme person at all.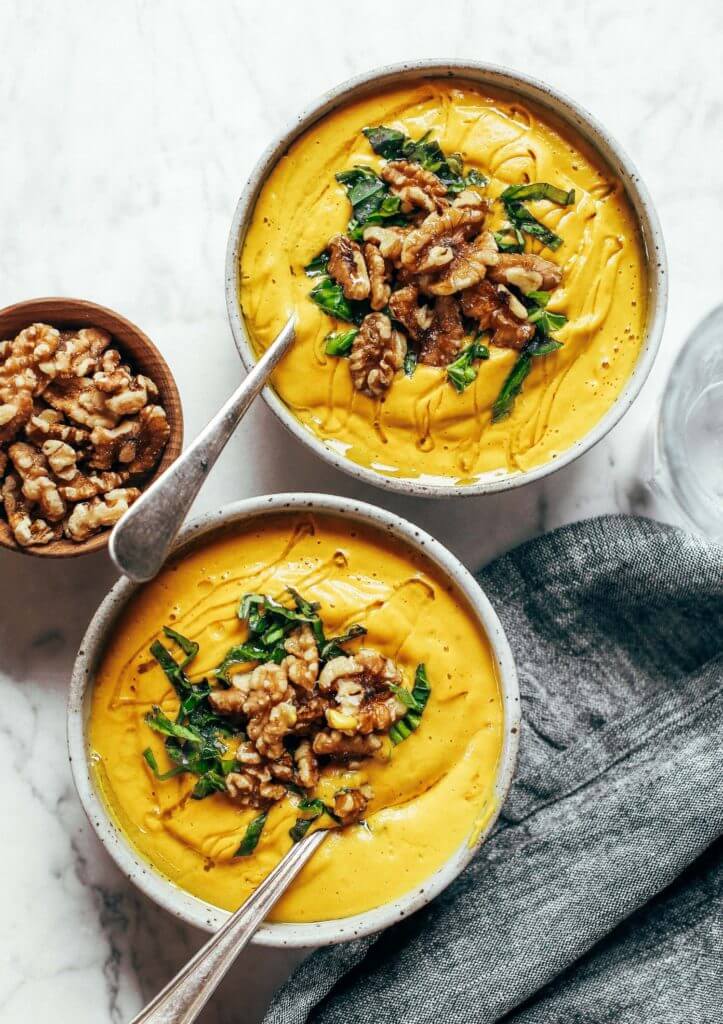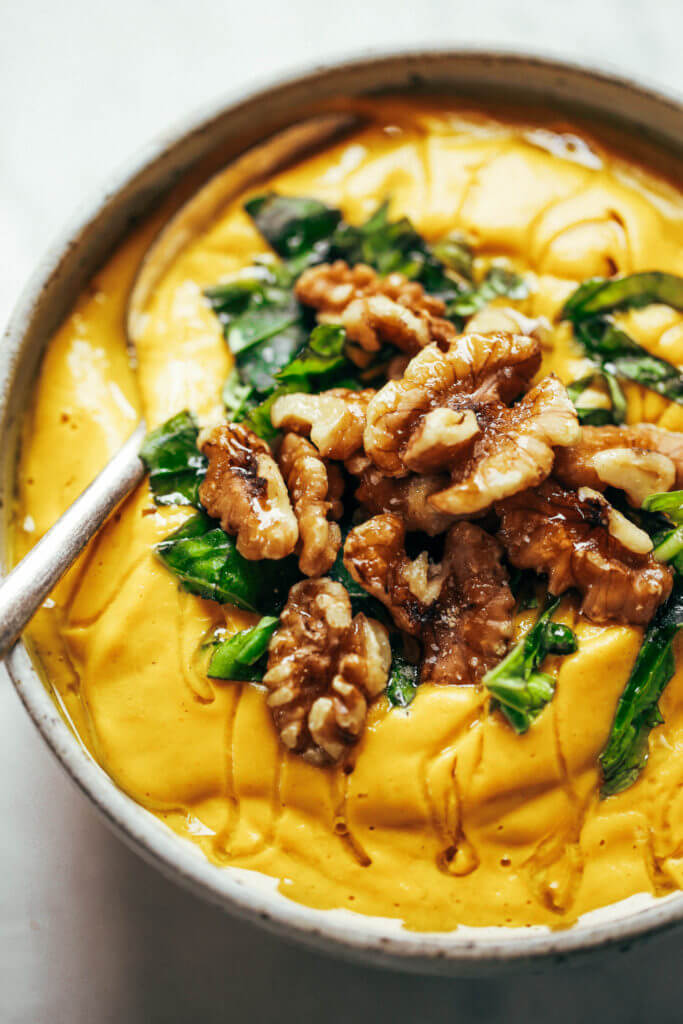 golden soup to the rescue!
That being said, I'm sure glad I have a love for that golden yellow stuff; otherwise, today would've sucked. 🙂
Turmeric is chocked full of anti-inflammatory and healing benefits. So I was reaching handover hand for my spice cupboard all day.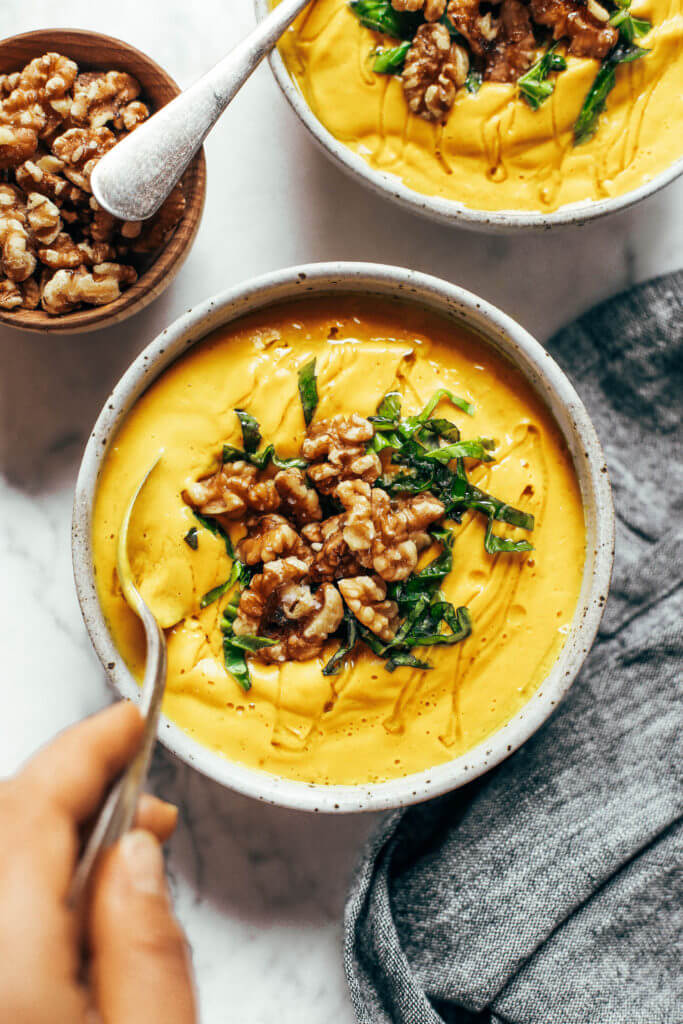 You know those days when you feel puffy and wonderfully tomato like? Today was one of those days for me.
The bum around in your pjs, live in your slippers, make all the turmeric things and watch Gilmore Girls kind of day.
I did it. All day.
And I enjoyed every moment of peace and quiet, yellow baking, and gloomy skies that seemed to say, "I gotchu fam".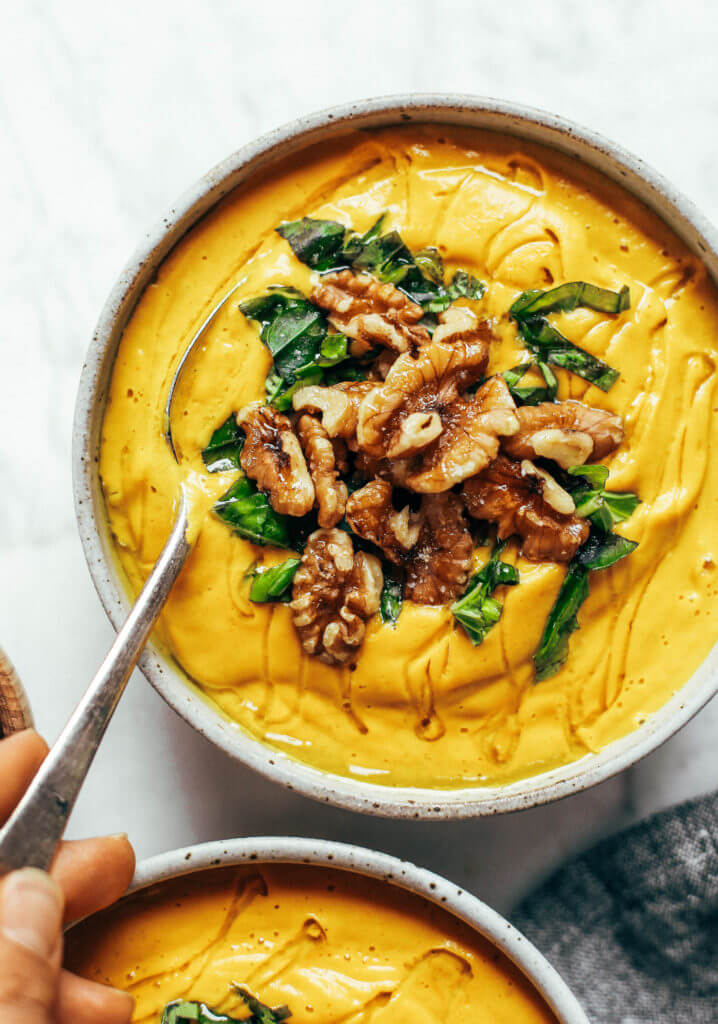 Anyway, it seemed that you guys might have those kind of days too, because I was immediately flooded with messages and replies wondering where all of my crazy turmeric recipes could be found??
Well, here's the start of the yellow recipe flood people.
Enjoy.
And if people turn their nose up at you for mixing turmeric, lemon, cashews, and vegetables in a blender, just think: more for us.
Note: I store leftovers in a recycled yogurt container or glasslock in the fridge for 2-3 days; if it's not gone by then I toss it in the freezer for later!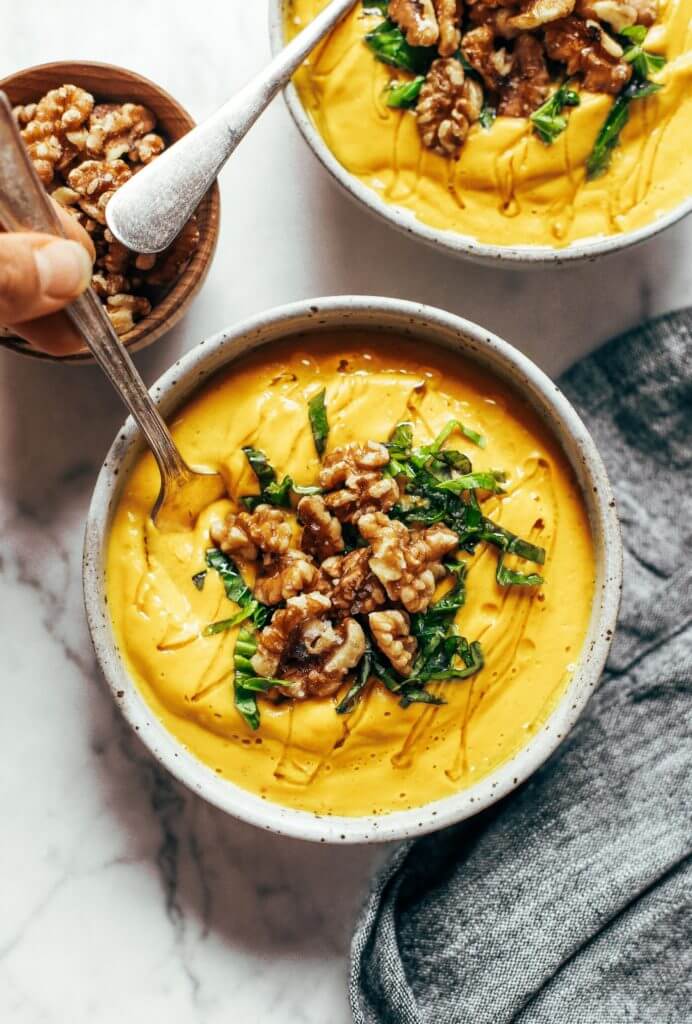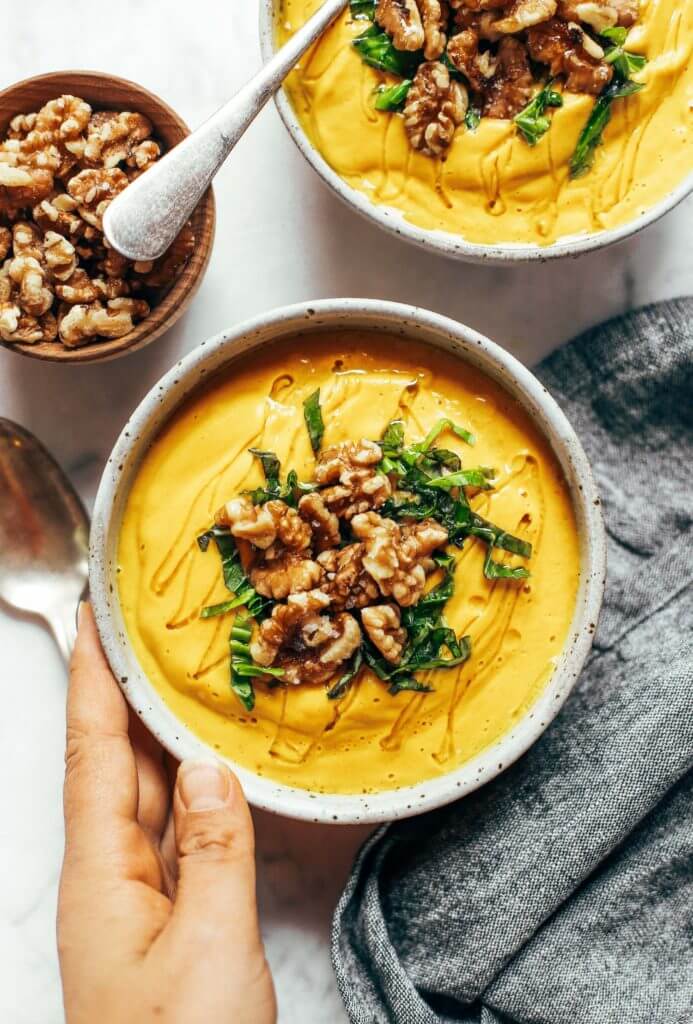 In a large soup pot add olive oil, cashews, and vegetables. Cover with a lid and saute until soft (stirring on occasion). Then add spices and water.

Blend everything in a large blender until smooth and serve.
Nutrition Facts

Golden Turmeric Vegetable Soup

Amount Per Serving

Calories 480

Calories from Fat 297

% Daily Value*

Total Fat 33g 51%

Sodium 1109mg 46%

Potassium 505mg 14%

Total Carbohydrates 35g 12%

Protein 13g 26%

* Percent Daily Values are based on a 2000 calorie diet.