Cream Of Mushroom Paleo Casserole
---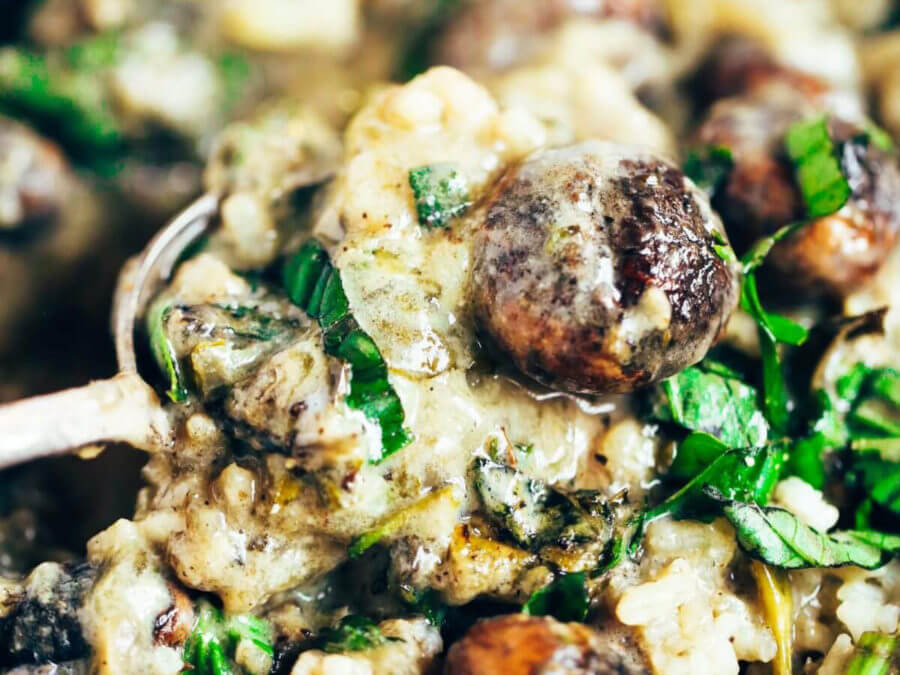 *Warm and addicting comfort food alert! Cream of mushroom casserole (paleo, whole30, and dairy free). Layers of creamy sauce, cauliflower rice, herbed mushrooms, and lots of fresh basil! Made in minutes, then it's in the oven!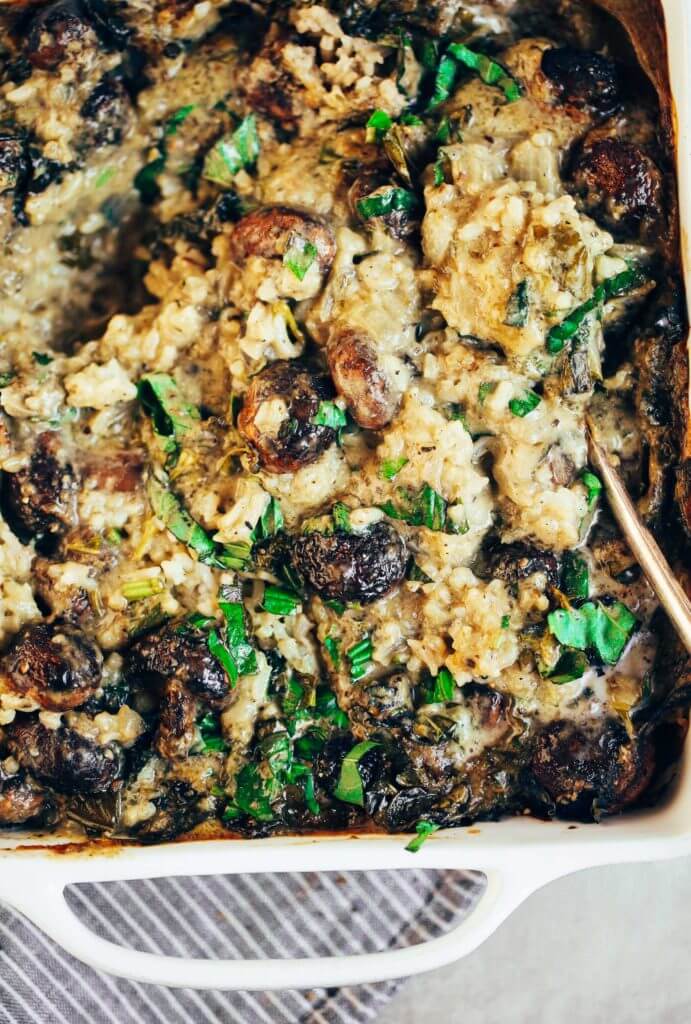 Okay, okay, I see you, you creamy-cheesy, stretchy-drips of cream sauce; topped with pillowy glistening mushrooms clouds.😍 That's what I think of when I eat this cream of mushroom casserole, dreams, baby. It's like escaping into your favorite childhood memory; warm, comforting, and you just want to stay there forever.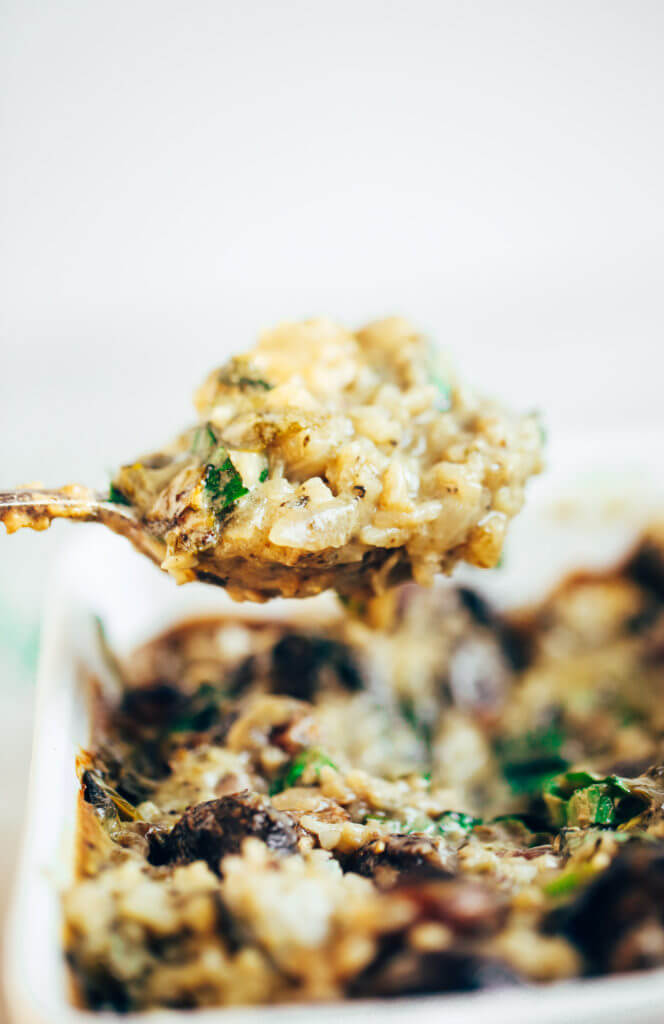 Everything about this dairy free (Yes! Cheese free casserole) is glazed in the ultimate (and stinkin' easy!) cream sauce! I literally just threw all the ingredients into a pan on the stovetop, cranked up the heat, watched it simmer and the little glossy bubbles pop, then blended everything right there in the sauce pan with my instant immersion blender!
While we are on that subject, I highly suggest these hand blenders!! I use my immersion blender almost every day to make frothy drinks frothier, silky chocolate silkier, and cream of mushroom soup, just that much creamier! Do it!!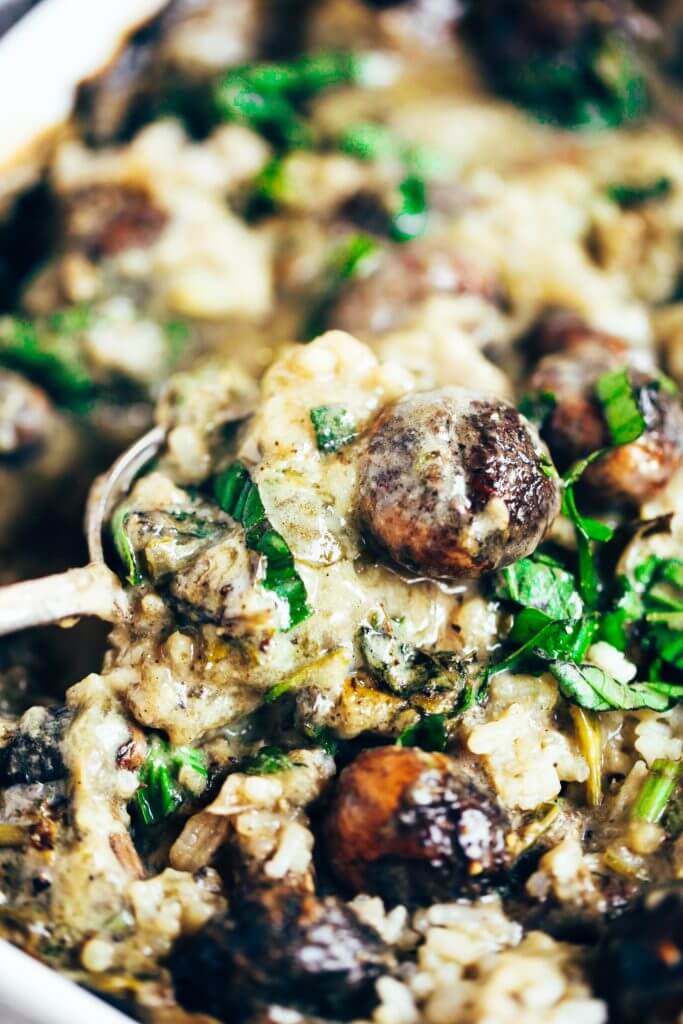 Cream of mushroom or cream of mushroom?
Cream of mushroom soup, move over! Because there is a new dish that is going to steal your show (sorry, not sorry)… Introducing, cream of mushroom casserole! Complete with every ounce of flavor, with bonus health points for cauliflower rice instead of grains. Not mad about it.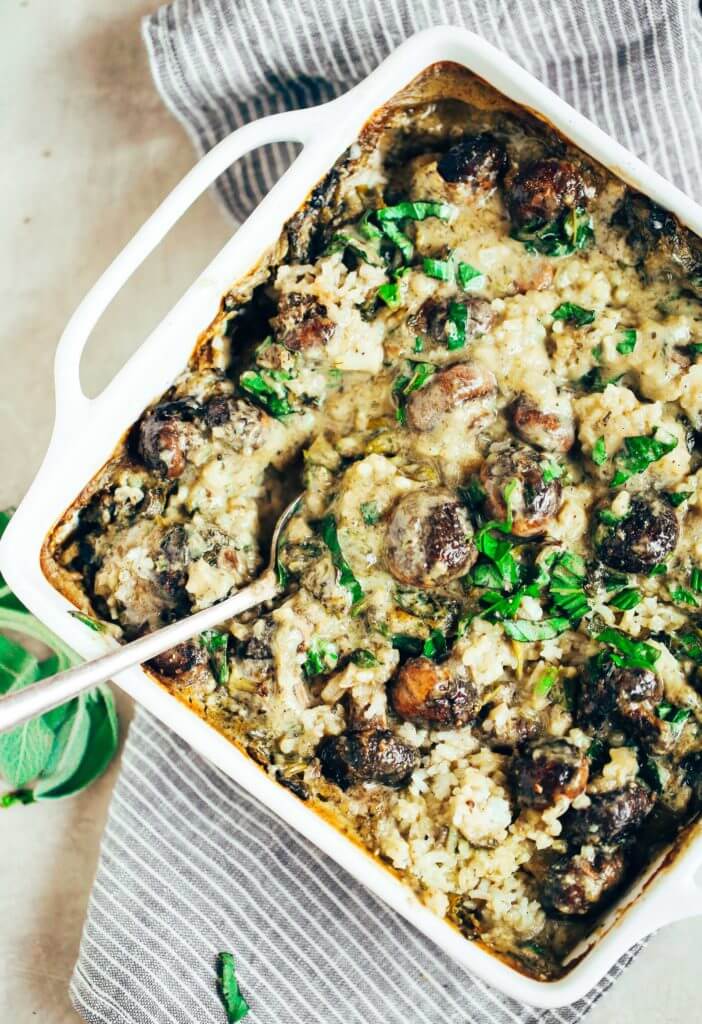 Every bite of this casserole screams, "take me home and serve me for Christmas dinner with your family and let everyone share from my warm and toasty white casserole dish!" Okay, maybe it doesn't actually talk (not that skilled), but it is happiness and comfort food! All the things that make winter foods, just that much more lovable.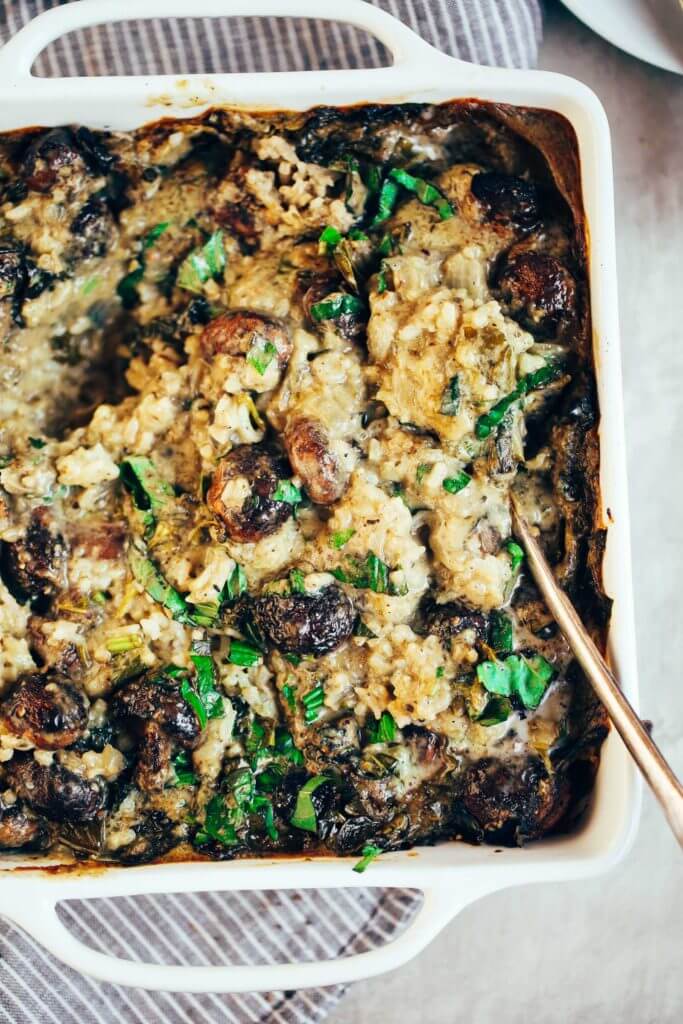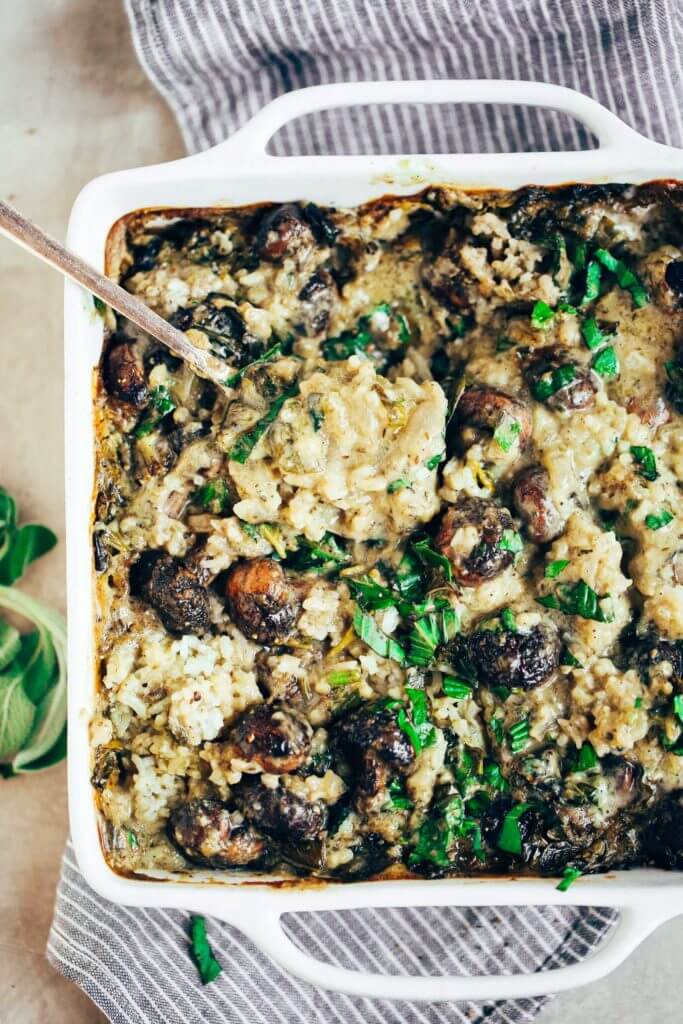 Preheat oven to 350F. Grease a 8" square casserole baking dish with avocado oil.

In a skillet, sauté the chopped onions and minced garlic in water or oil until soft.

Layer in the cauliflower rice, sautéed onions and garlic, mushrooms, and fresh basil into the casserole dish and set aside.

Add all the ingredients for the sauce into a saucepan. Blend using a hand immersion blender or whisk. Once the mixture is smooth, bring to a simmer and continue to whisk (or if you are using a hand blender- just blend it on occasion). Simmer and whisk for a few minutes until the sauce thickens, then take off the heat and pour over the casserole.

Bake casserole on 350F for about 55 minutes until the edges are golden.
Nutrition Facts

Cream Of Mushroom Paleo Casserole

Amount Per Serving

Calories 257

Calories from Fat 99

% Daily Value*

Total Fat 11g 17%

Cholesterol 31mg 10%

Sodium 577mg 24%

Potassium 578mg 17%

Total Carbohydrates 27g 9%

Protein 10g 20%

* Percent Daily Values are based on a 2000 calorie diet.