Raw Lemon Larabar Bites
---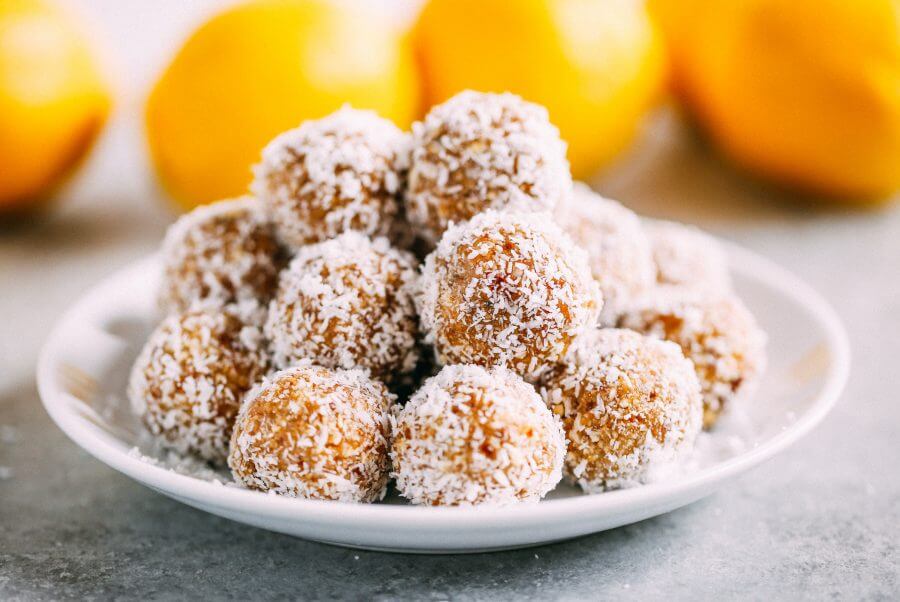 Raw lemon larabar bites are an easy snack to make for meal prep and on the go! These paleo snacks taste like lemon pie and are made with just a few healthy ingredients. Gluten free and allergen friendly.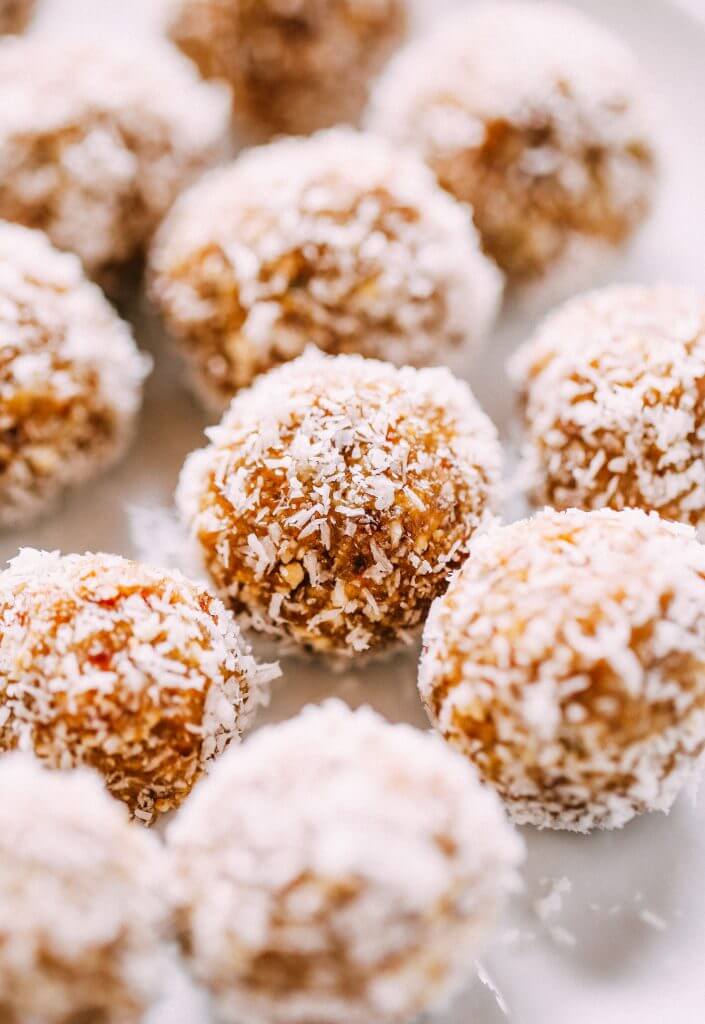 Even though I can eat wheat and dairy on a regular basis now, I still prefer to eat REAL foods.
Keeping it simple and basic with what I consume is usually the way I roll.
If you can't pronounce it, then you probably weren't meant to eat it, right?
There are so many snacks out there that would hit the spot…
Here are some of my go-to's:
Kale chips (nacho flavor is THE BEST!)
Carrot stick chips (these are insane-delish, but basically just dried carrots with spices 🙂 )
Homemade "larabar" snacks anything- including these lemon pie bites!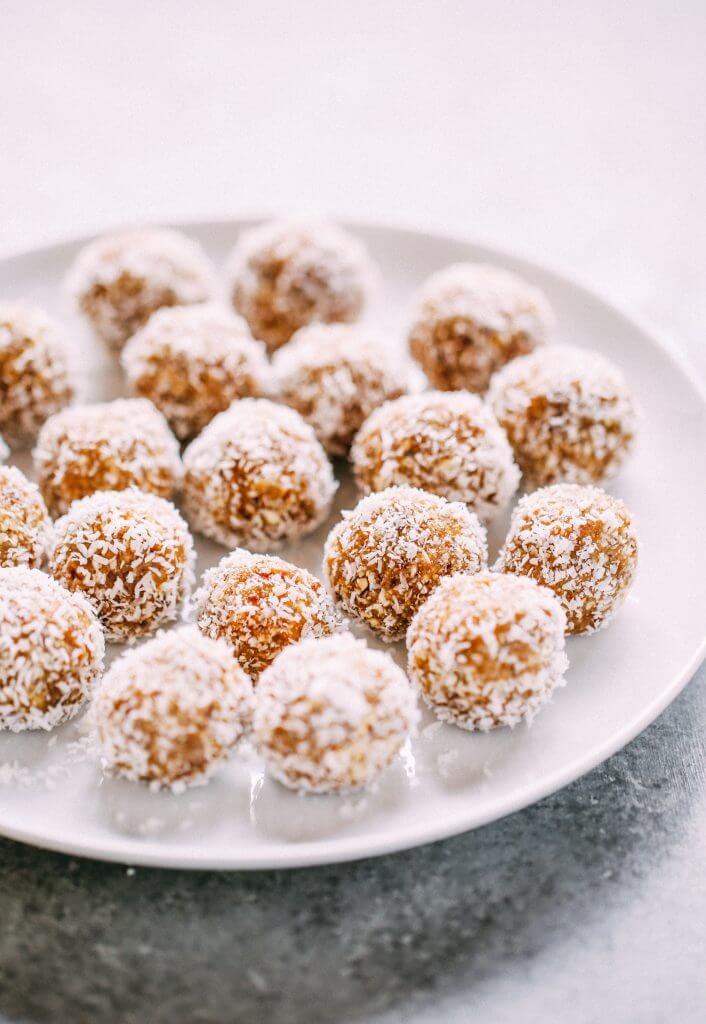 keeping lemon pie larabars around…
One of my favorite ways to keep healthy snacks stocked around the house, is this: reusable storage bags.
These reusable storage bags are perfect for stashing snacks in the freezer and keeping the pantry full of chocolate treats, kale chips, and larabar snacks.
*Not sponsored, just a pro tip!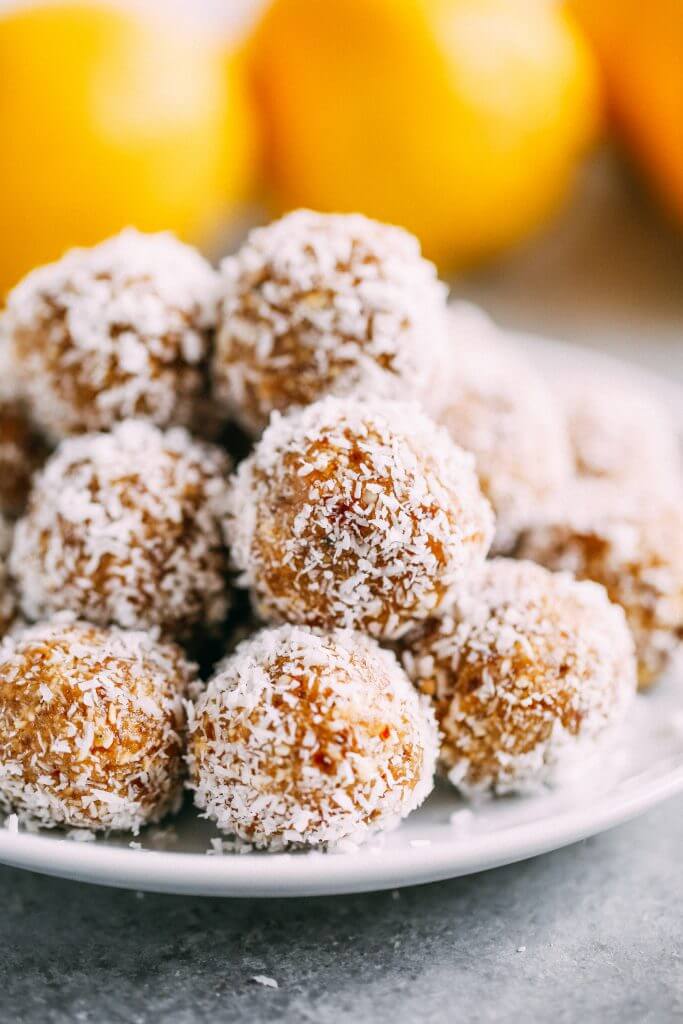 Also, since everyone always asks me…
Here is the link to the food processor I used in this recipe (and all my other recipes 🙂 ).
I couldn't live without it- at least my world would be changed.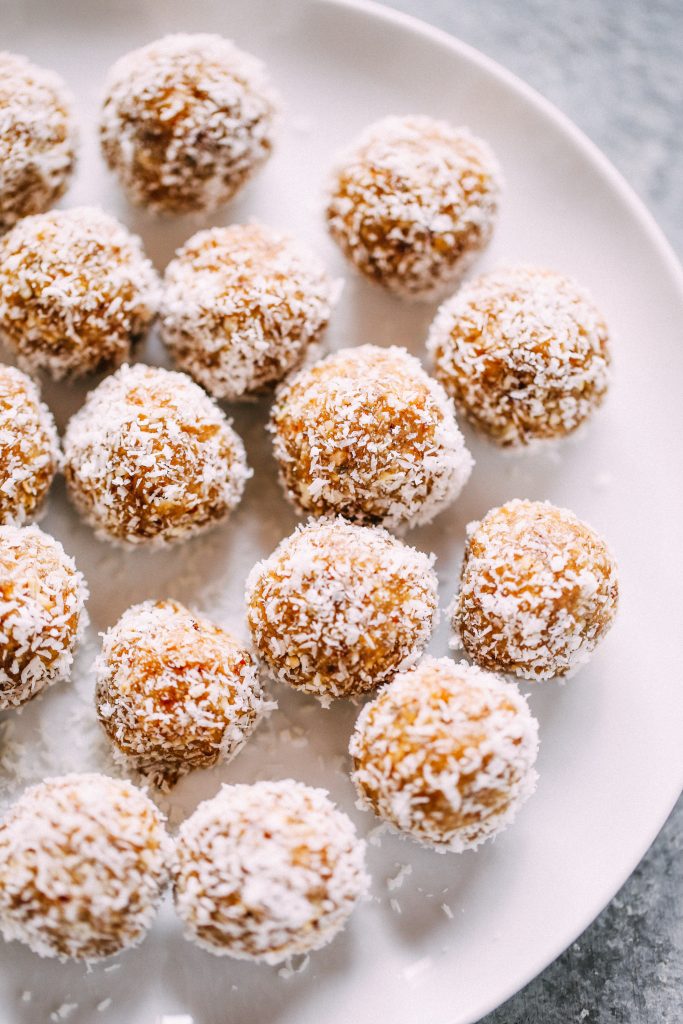 In a food processor combine all ingredients (except shredded coconut) and blend until it reaches a course consistency, but still sticks together when pressed between your fingers.

Use a small ice-cream scoop and form about 22 balls (roll the dough between the palms of your hands to create a smooth and even ball). Then roll in finely shredded coconut to coat the outside.

Serve or store in fridge or freezer.
Nutrition Facts

Raw Lemon Larabar Bites

Amount Per Serving

Calories 90

Calories from Fat 27

% Daily Value*

Total Fat 3g 5%

Sodium 47mg 2%

Potassium 73mg 2%

Total Carbohydrates 15g 5%

Protein 2g 4%

* Percent Daily Values are based on a 2000 calorie diet.