Homemade Cookie Dough Larabars
---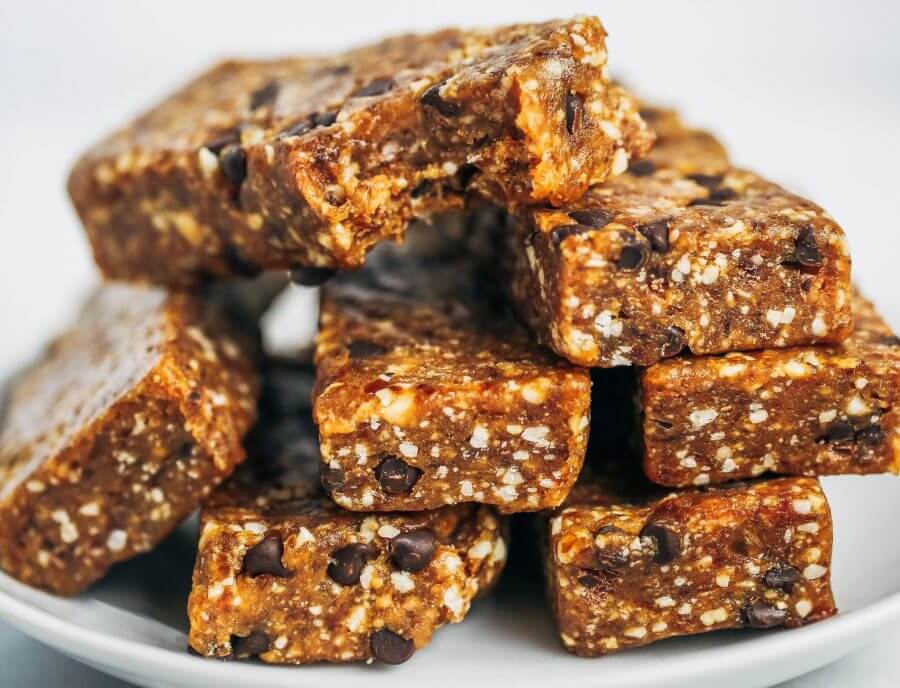 Homemade cookie dough larabars made with healthy ingredients. A healthy paleo snack for kids and families on the go! Love these easy to make nut and fruit bars that taste like cookie dough!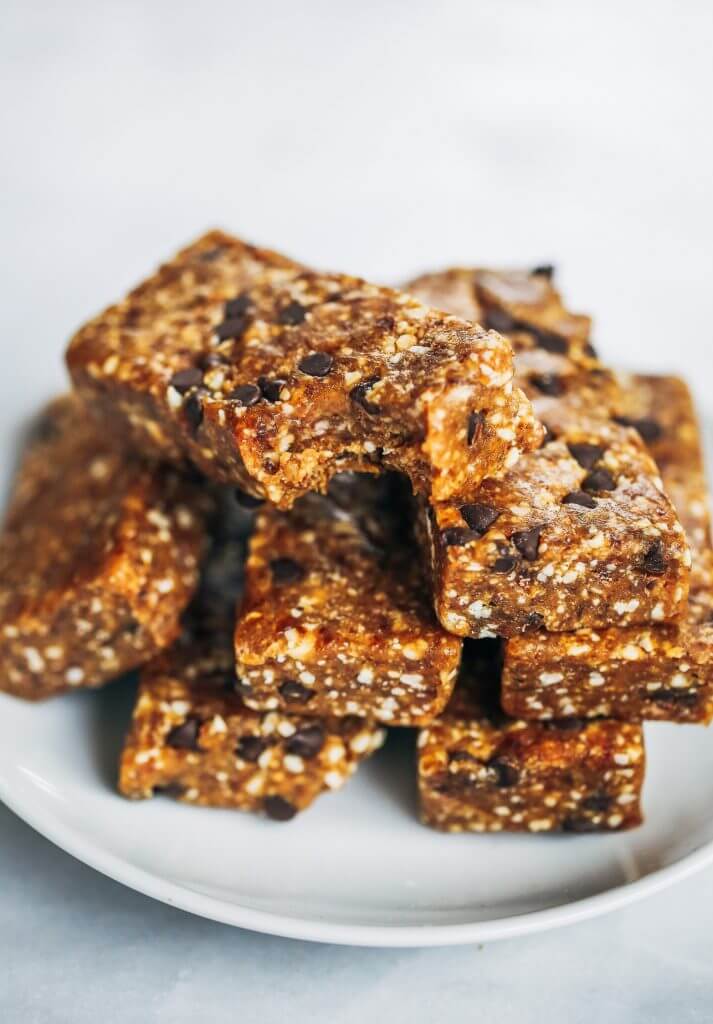 I just bought a pack of larabars…
While I loved the convenience of eating something that comes pre-packaged, it just wasn't the same as homemade.
The difference between something made with love in your own kitchen with fresh ingredients makes it taste like a whole new experience!
This stack of larabars was devoured by my family, but not before I snuck a few into the freezer for later in the week.
The chewy texture hits you in the face like a caramel candy.
Then followed by a sweet and chocolatey flavor… it's straight up cookie dough and we can't get enough.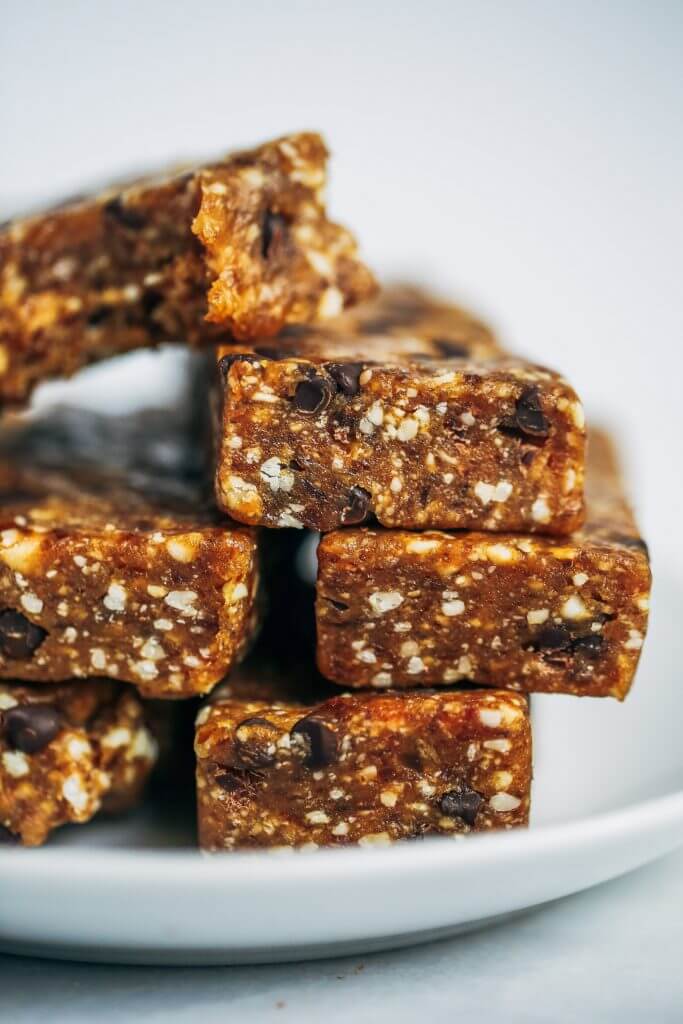 How to make larabars
If you don't have a food processor- get one!
Probably one of my most asked questions is what food processor I use, because as you know… I use my food processor in pretty much EVERY recipe.
This is the one I use on a daily basis and it's a powerhouse and perfect for making these healthy treats.
Road-trip-proof, kid-approved, and loved by adults, these homemade larabars truly do taste like cookie dough, so there isn't a reason why you shouldn't make them.
Each ingredient in this healthy snack is a whole food, in it's raw form- that's probably why I can't stop eating these. 🙂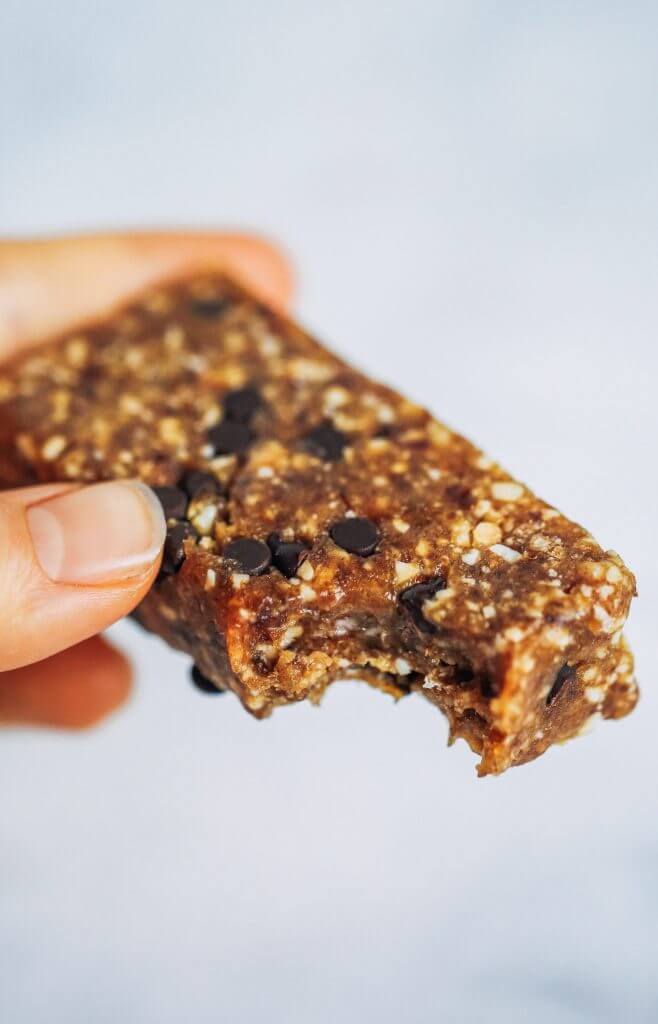 If you're looking for an easy healthy paleo snack- look no further.
I took these bars over the mountains last week for the holidays, but my stash didn't last longer than the second day into the trip (whoops!).
Anyway, enjoy and catch up with ya later!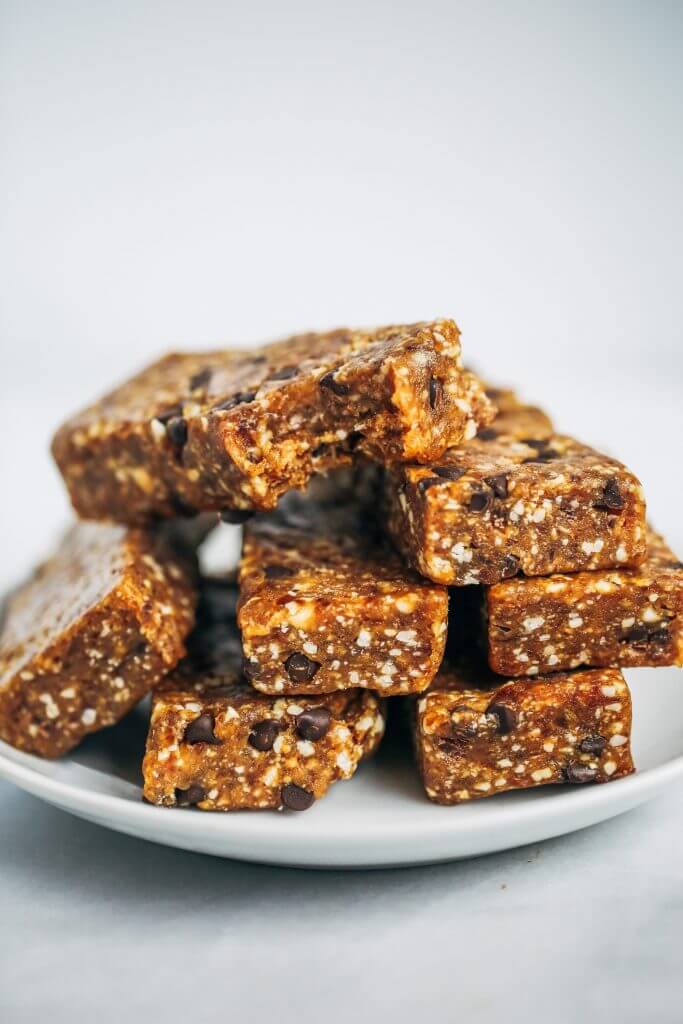 In a food processor combine all ingredients (except chocolate chips) until it reaches a course consistency, but still sticks together. Then stir in chocolate chips by hand.

Line a 7" or 8" square baking/cake pan with parchment paper. Press cookie dough into the pan and chill in freezer (optional) until reaches desired consistency. Cut into 8 bars and serve.
Nutrition Facts

Homemade Cookie Dough Larabars

Amount Per Serving

Calories 278

Calories from Fat 153

% Daily Value*

Total Fat 17g 26%

Sodium 75mg 3%

Potassium 100mg 3%

Total Carbohydrates 31g 10%

Protein 6g 12%

* Percent Daily Values are based on a 2000 calorie diet.