Lemon Garlic Kale Chips
---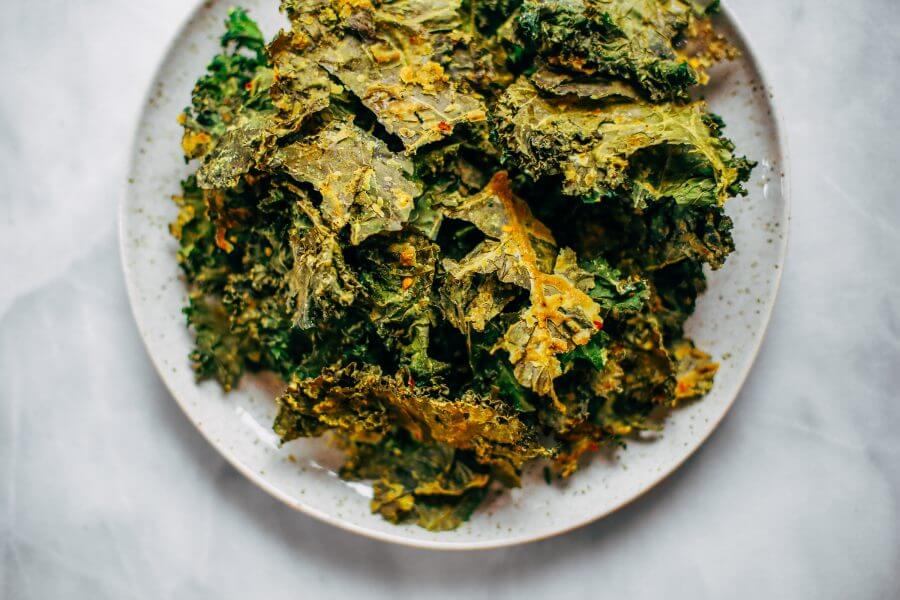 Zesty lemon garlic kale chips. Homemade kale chip recipe. Easy whole30 snack for on-the-go. These healthy paleo kale chips are made with just a few ingredients and are SO easy to make!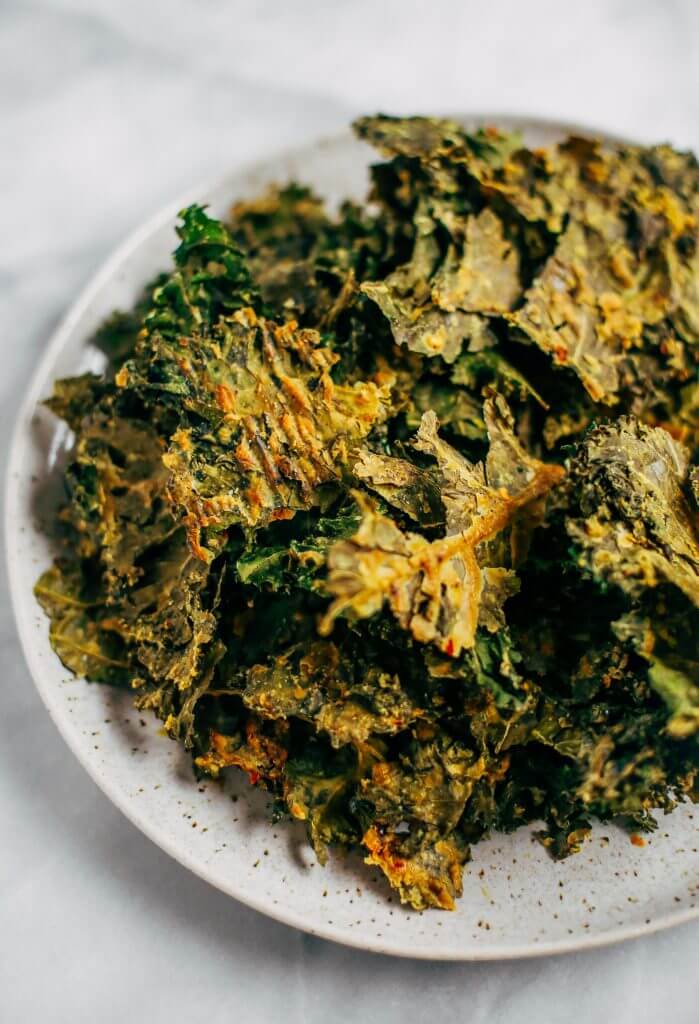 Favorite snack alert!!!
For years, seriously years, I have been spending my entertainment cash on kale chips over movies and hair tints.
I don't care what anybody says, kale chips are for today.
They aren't gross grass-food for the rabbits, contrary to what some people I have talked to say…
They are food… snacks… deliciousness for the modern woman or man; please and thank you.
Can you tell I'm very passionate about this subject?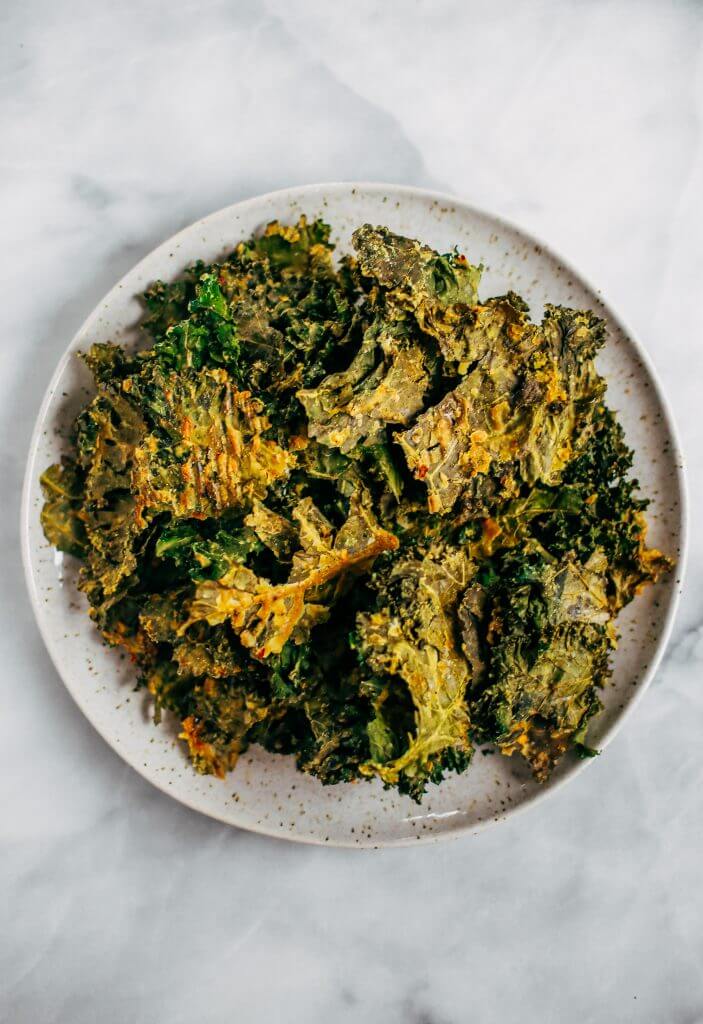 In all my years of craving kale chips above all other snacks, I have only once ventured out to make them at home once.
The first try was a majorly epic flop!
They turned out soggy in the center and burnt on the edges; I have one word for that and it's: yuck!
Since I have been dreaming about kale chips lately, and couldn't find any in the nearby stores (because we have VERY limited options), I decided to try another round of homemade kale chips…
And YUM!
We have a winner!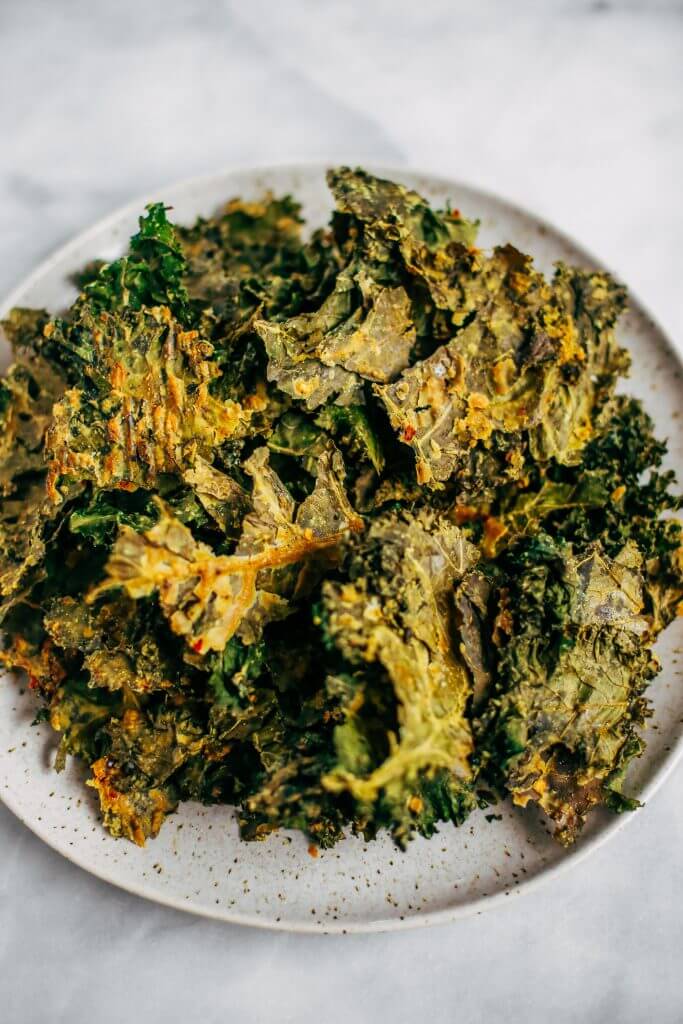 zesty lemon garlic kale chips
These zesty kale chips are loaded with all the pop and zing from lemons and some serious spice from that garlic and red pepper flakes.
It's all just good enough to make me think I'm eating them right outta the bag!
Now that I have smashed the kale chip game at home, I'm really thinking about venturing out to some other flavors. 🙂
I'm already dreaming of all the flavor combos already.
Vegan nacho cheese here I commmmme!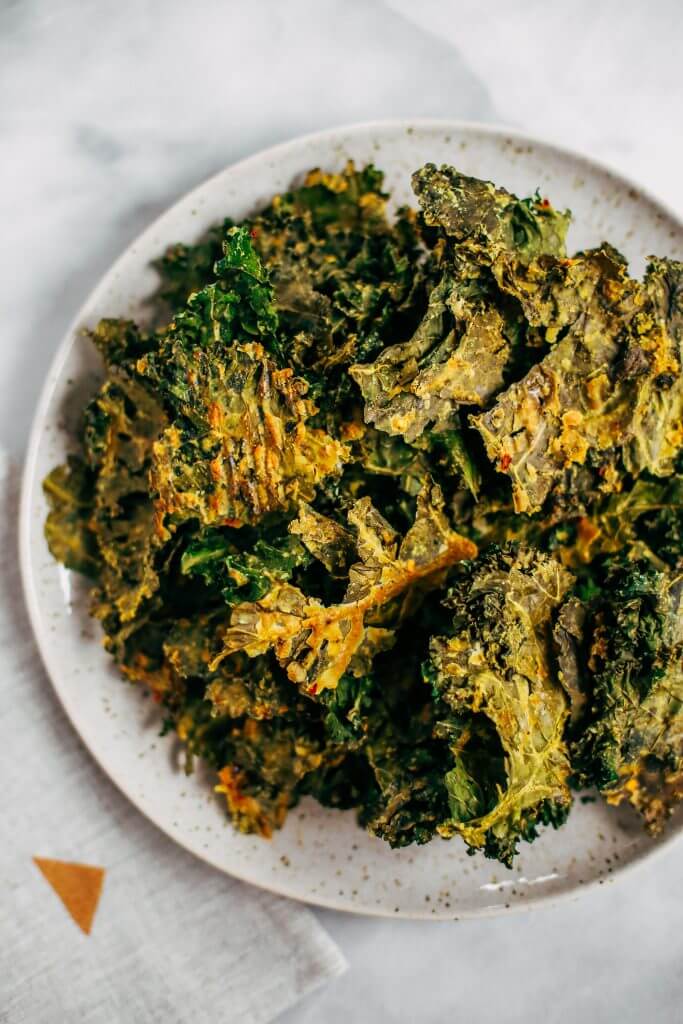 Preheat oven to 200F. Line 2 baking trays with parchment paper.

In a large bowl whisk together all ingredients (except kale) until smooth. Wash and remove stems from kale then toss in the large bowl until the leaves are evenly coated.

Spread kale out on baking trays in a single layer and bake on 200F for about 2 hours or until crisp.

Once kale is crisp, break the leaves into chip size pieces, then serve.
Nutrition Facts

Lemon Garlic Kale Chips

Amount Per Serving

Calories 166

Calories from Fat 108

% Daily Value*

Total Fat 12g 18%

Sodium 372mg 16%

Potassium 202mg 6%

Total Carbohydrates 15g 5%

Protein 5g 10%

* Percent Daily Values are based on a 2000 calorie diet.