---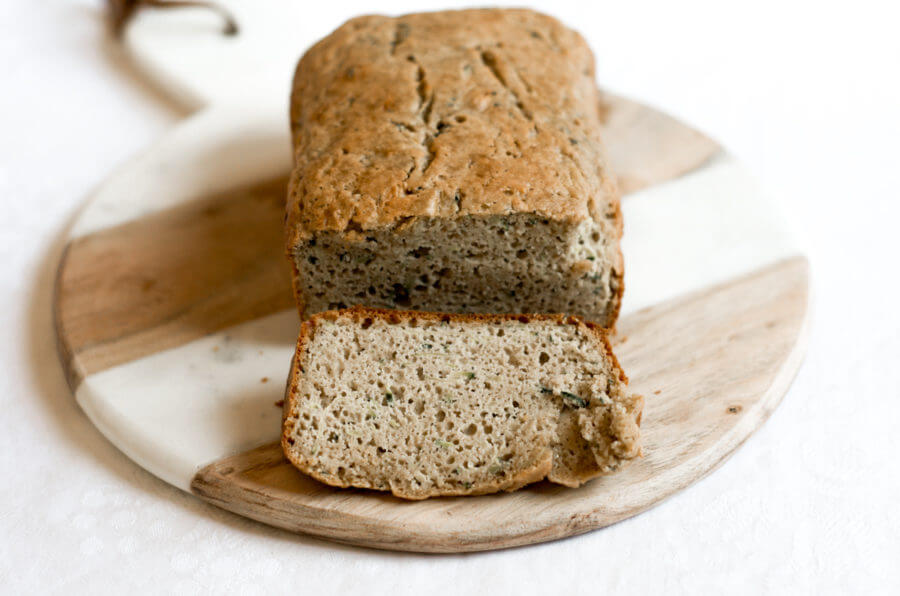 This 5 Minute Paleo Zucchini Bread is incredibly moist, light, and fluffy. Packed with protein and whole foods, this easy to make bread is a tasty treat for breakfast and any snacking occasion.

Print Recipe 5 Minute Paleo Zucchini Bread This 5 Minute Paleo Zucchini Bread is incredibly moist, light, and fluffy. Packed with protein and whole foods, this easy to make bread is a tasty treat for breakfast and any snacking occasion. Ingredients Info Cook Time 70 minutes Prep Time 5 minutes Servings slices MetricUS Imperial Course Main Dish Votes: 83
Rating: 3.37
You: Rate this recipe! Info Cook Time 70 minutes Prep Time 5 minutes Servings slices MetricUS Imperial Course Main Dish Votes: 83
Rating: 3.37
You: Rate this recipe! Ingredients Instructions
Preheat the oven to 350 degrees. Line a 4.5" by 5.5" bread pan with parchment paper.
Combine all of the ingredients for the bread (except the zucchini) in a mixing bowl or KitchenAid mixer.
Grate the zucchini and add it into the batter.
Once the batter is combined and smooth, pour it into the loaf pan.
Bake the loaf on 350 degrees fahrenheit for 1 hour and 5 minutes, until golden brown on top.
Nutrition Facts 5 Minute Paleo Zucchini Bread Amount Per Serving Calories 304 Calories from Fat 216 % Daily Value* Total Fat 24g 37% Saturated Fat 3g 15% Polyunsaturated Fat 0.1g Monounsaturated Fat 0.1g Sodium 136mg 6% Potassium 82mg 2% Total Carbohydrates 18g 6% Dietary Fiber 6g 24% Sugars 8g Protein 10g 20% Vitamin A 1% Vitamin C 9% Calcium 16% Iron 13% * Percent Daily Values are based on a 2000 calorie diet.
Read more