5 Minute Paleo Zucchini Bread
---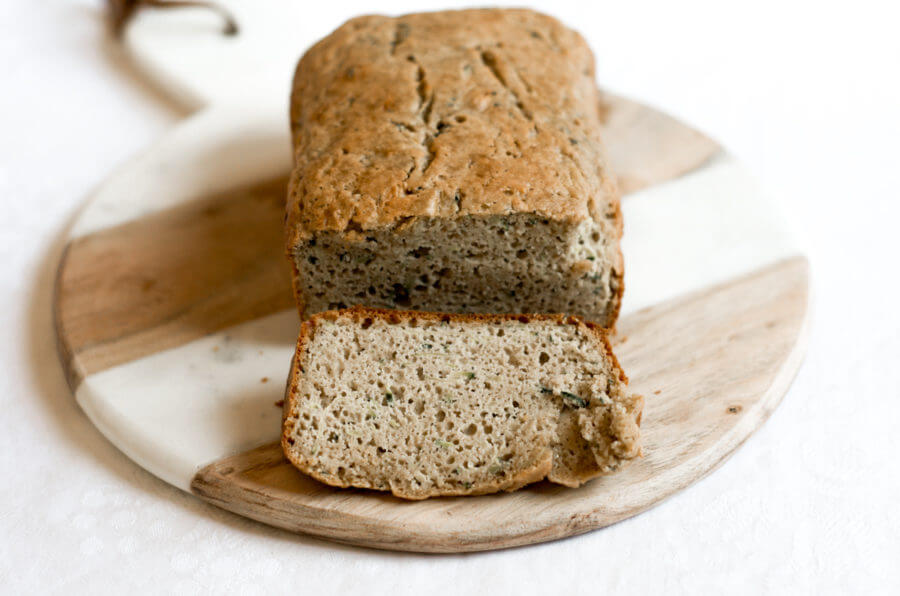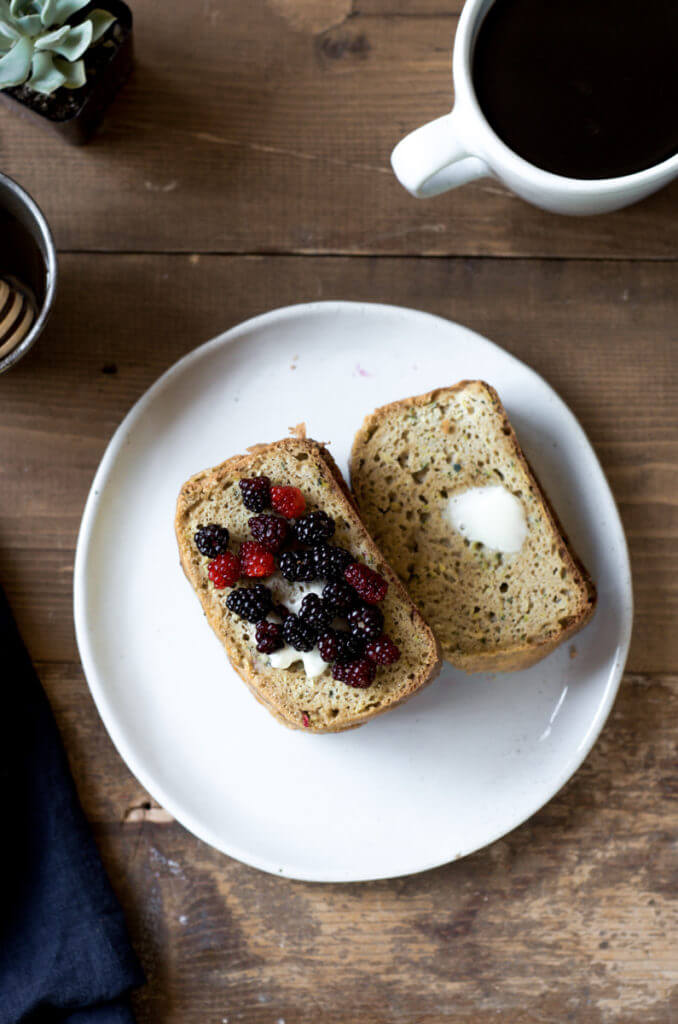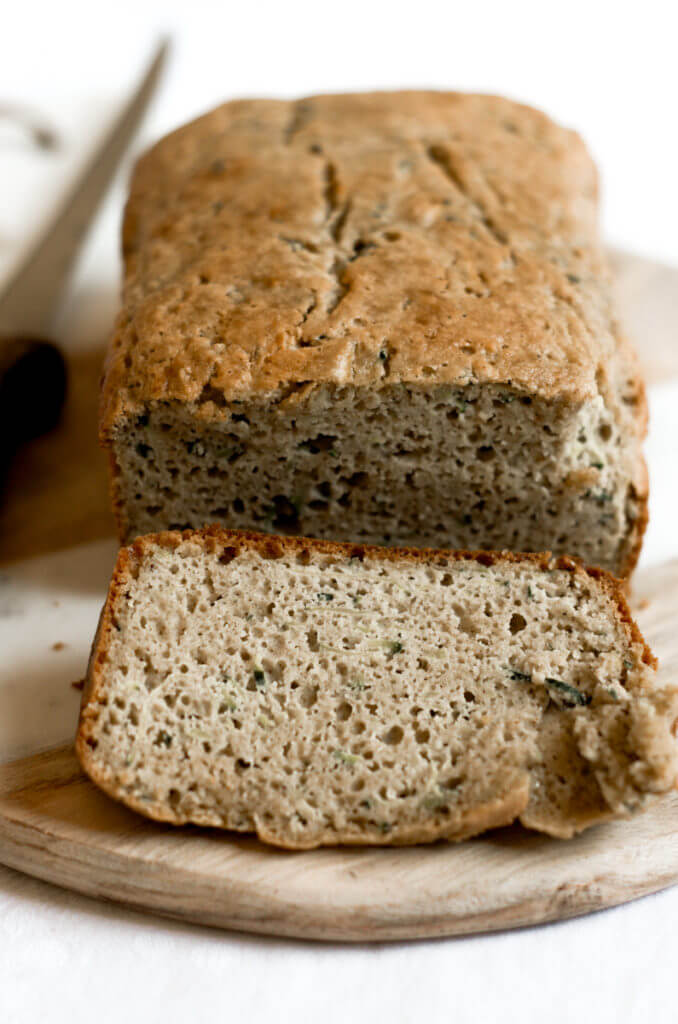 5 Things You Should Know About THis Bread before you make it
1. It's totally delicious.
2. It's incredibly easy to make.
3. It will leave you wanting more.
… And that's not all! This recipe is jam packed with protein! And not only that, but this bread is made with whole foods. This bread is lightly sweetened with a bit of maple syrup. Since I am loving munching on this bread for breakfast, I thought I should share. Lately, I have been in a mood where I only want to eat foods that are easy to make. Since this bread only takes 5 minutes to whip up and then it's in the oven, it's been my fave this week. The idea of making bread in only five minutes sounded very appealing. I have been on a zucchini craze lately, so this recipe hit the spot.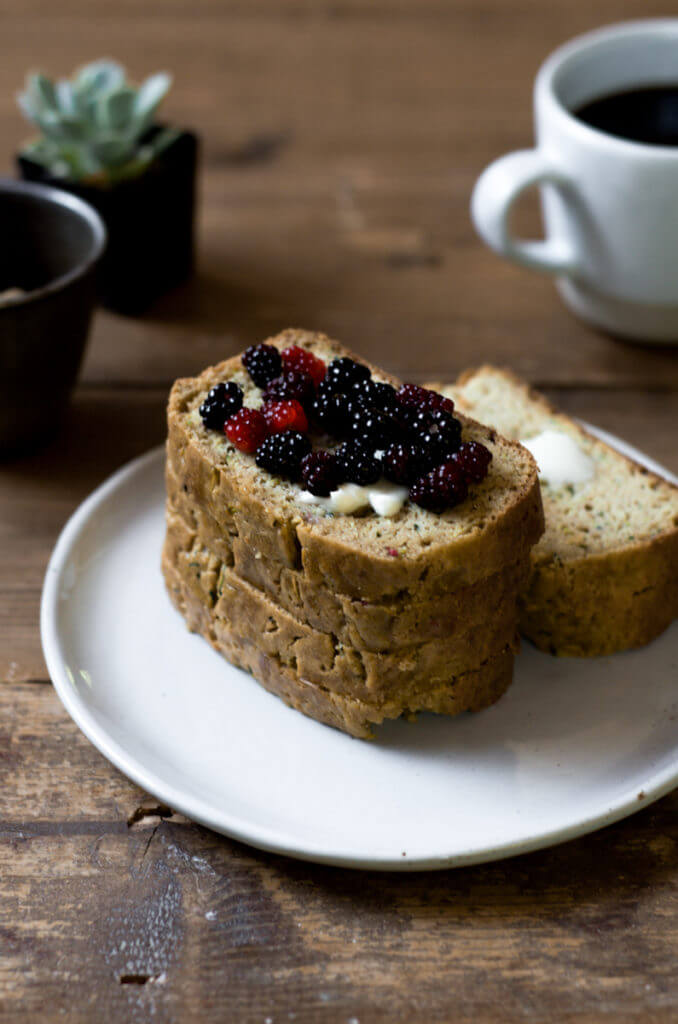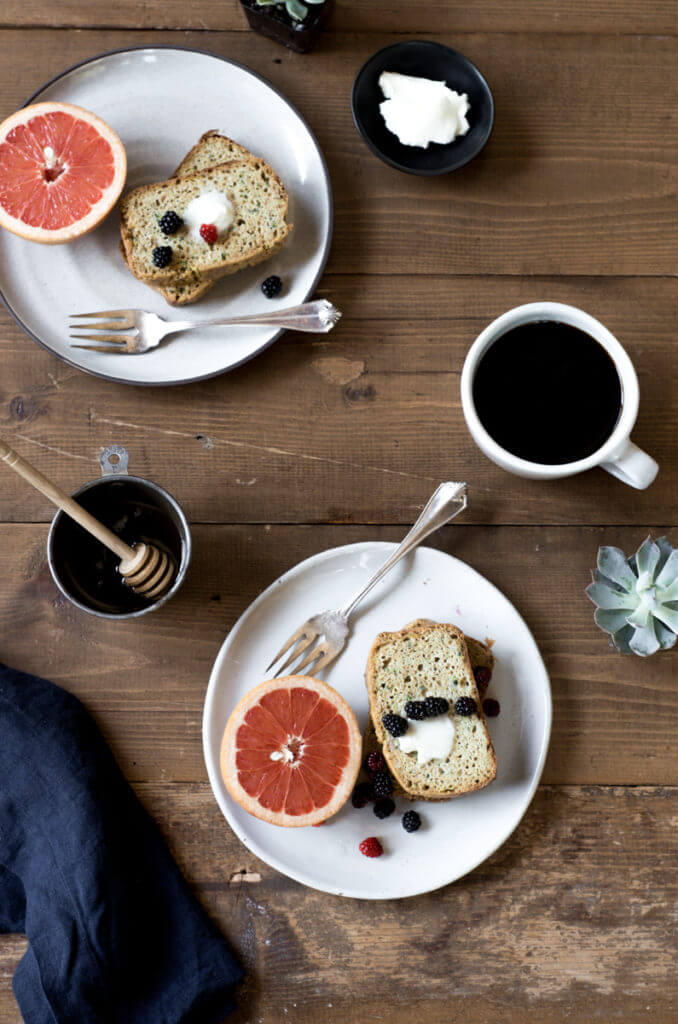 A Bread That Brings me back to my childhood
Okay, this may sound funny, but I'm going with it. I felt like a kid, because I was way too excited about the crust on this bread! It's slightly sticky, kinda, gooey, and is just sweet enough to make me totally happy! It's just one of those things. I remember being a kid and loving bread with that kind of sweet glaze feel on top.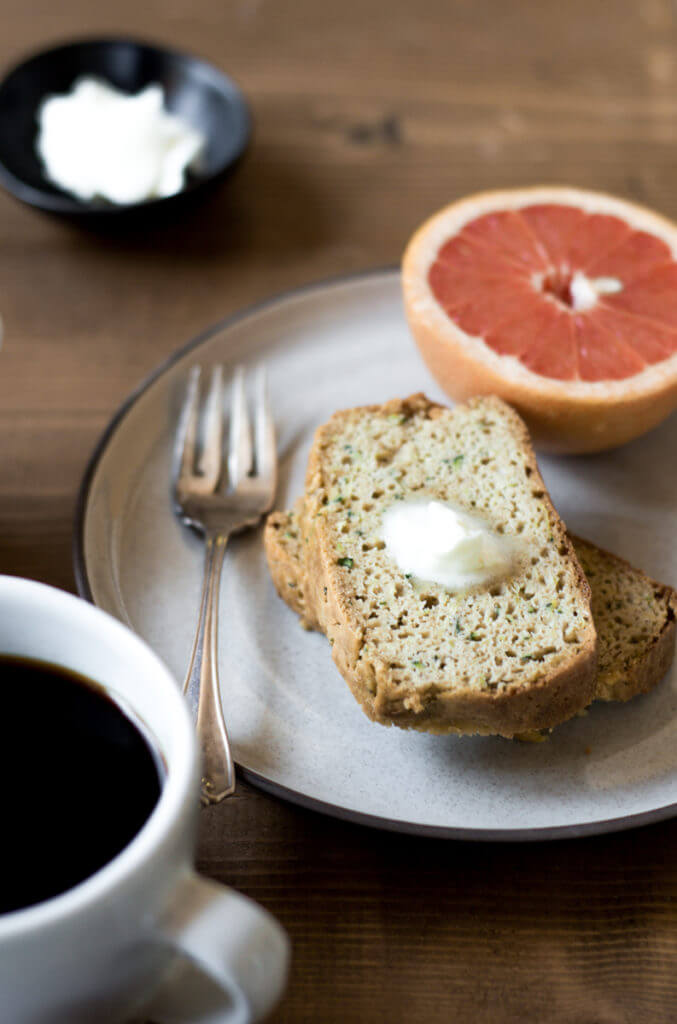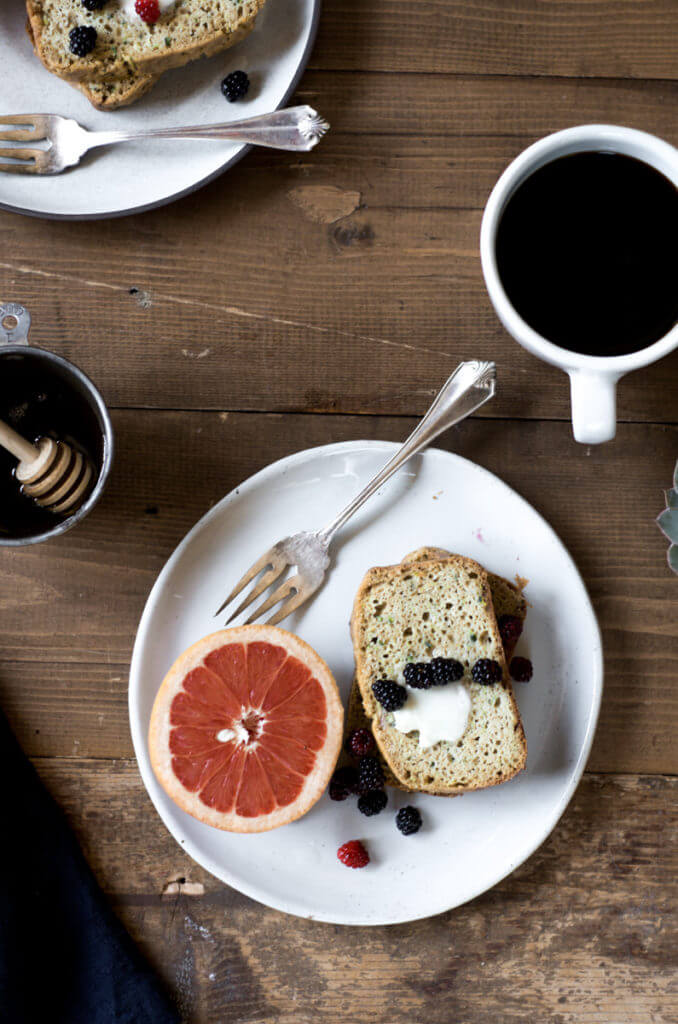 I finally got back in the kitchen this week. After a week of 100 degree weather, it's finally tarting to cool off. The hot weather and no A.C. is not a good combo when cooking. I opted for lots of fresh salads and sweet potato chips this week and tried to stay cool. It seems like I hadn't cooked in forever, so it was awesome being back in the kitchen!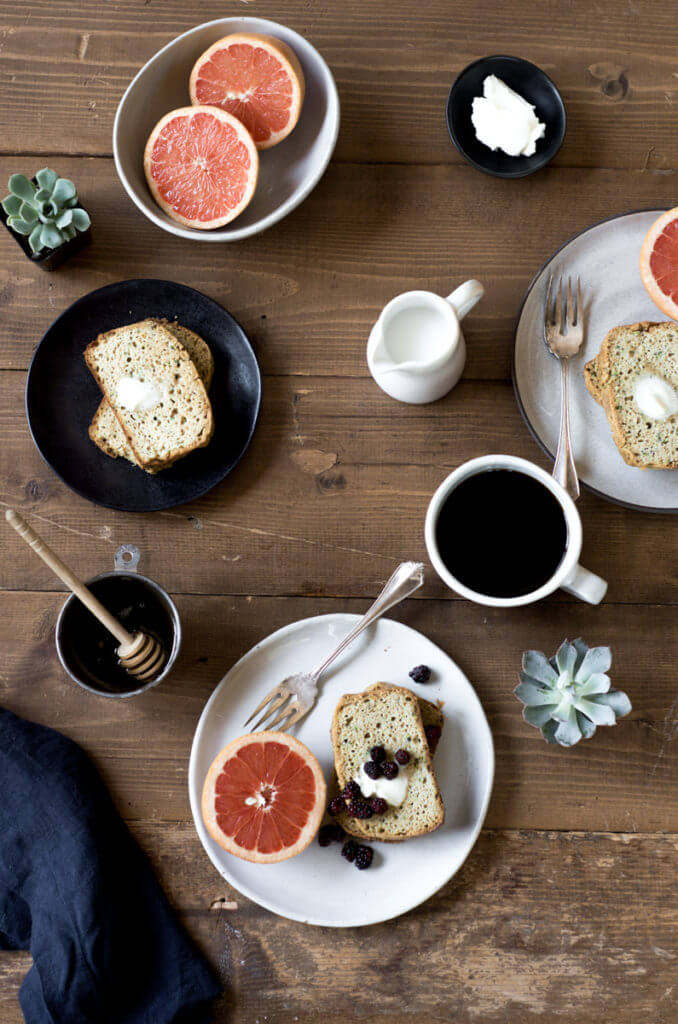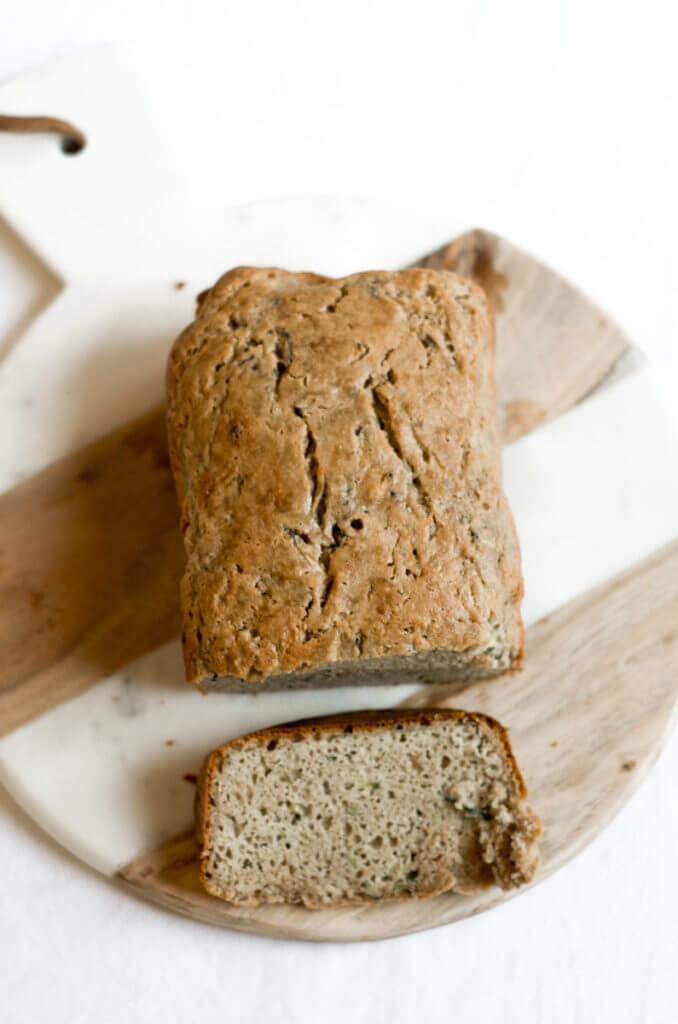 The idea that this bread is full of nutrients and protein makes it hit in my book. This bread is completely light, fluffy, and incredibly moist! Can you tell I'm happy? Ha ha. Anyway, this bread is great, because it's not crumbly at all! Some gluten free breads can really fall apart on you. I'm always on the quest to make breads that don't crumble and don't taste too "healthy". If you know what I mean. I have to have some flavor!
Liking the idea of grain free bread?
I have a few more tasty bread recipes like my 5 Minute Paleo Banana Bread and Rustic Grain Free Bread Rolls. 
Preheat the oven to 350 degrees. Line a 4.5" by 5.5" bread pan with parchment paper.

Combine all of the ingredients for the bread (except the zucchini) in a mixing bowl or KitchenAid mixer.

Grate the zucchini and add it into the batter.

Once the batter is combined and smooth, pour it into the loaf pan.

Bake the loaf on 350 degrees fahrenheit for 1 hour and 5 minutes, until golden brown on top.
Nutrition Facts

5 Minute Paleo Zucchini Bread

Amount Per Serving

Calories 304

Calories from Fat 216

% Daily Value*

Total Fat 24g 37%

Sodium 136mg 6%

Potassium 82mg 2%

Total Carbohydrates 18g 6%

Protein 10g 20%

* Percent Daily Values are based on a 2000 calorie diet.