Creamy Avocado Green Goddess Sauce
---

Pair this creamy avocado green goddess sauce with any salad, chips, or veggie sticks! Perfect for adding loads of flavor and creamy factor! Paleo, dairy free, whole30.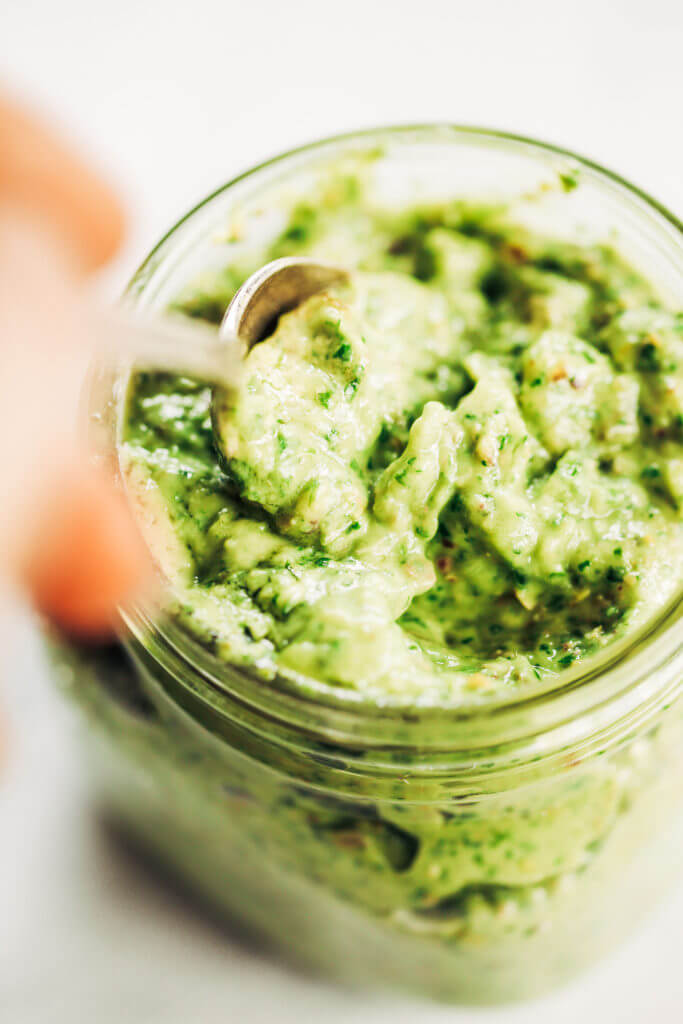 Calling all green goddess lovers!!!
That would be muah, because green foods are life.
Between spinach smoothies, kale salads, and avocado dips, I'm pretty much a walking billboard for green foods.
And I wouldn't have it any other way.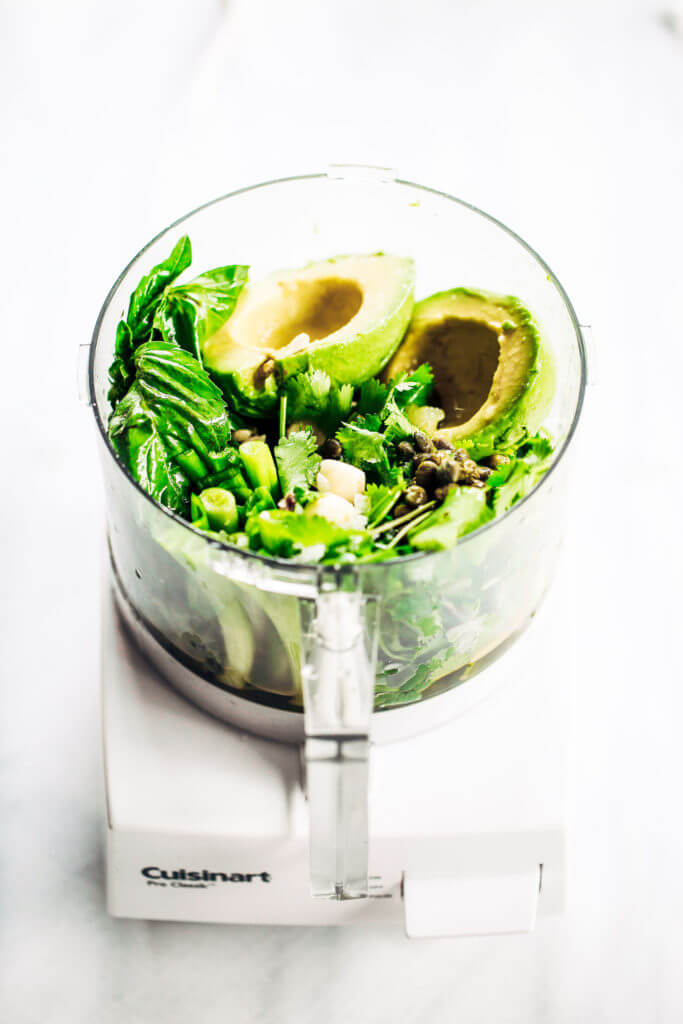 Proper food to green goddess sauce looks more like spoon + this sauce! Unashamed.
I can be found counting down the hours 'till lunch, so I can eat my fair share of green goddess sauce.😂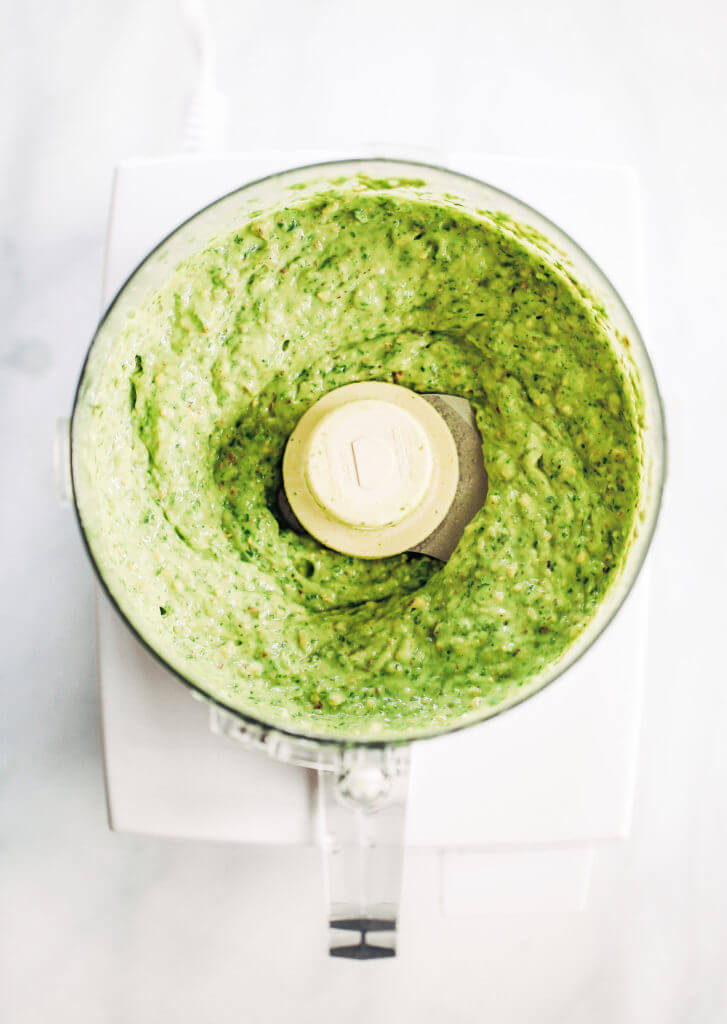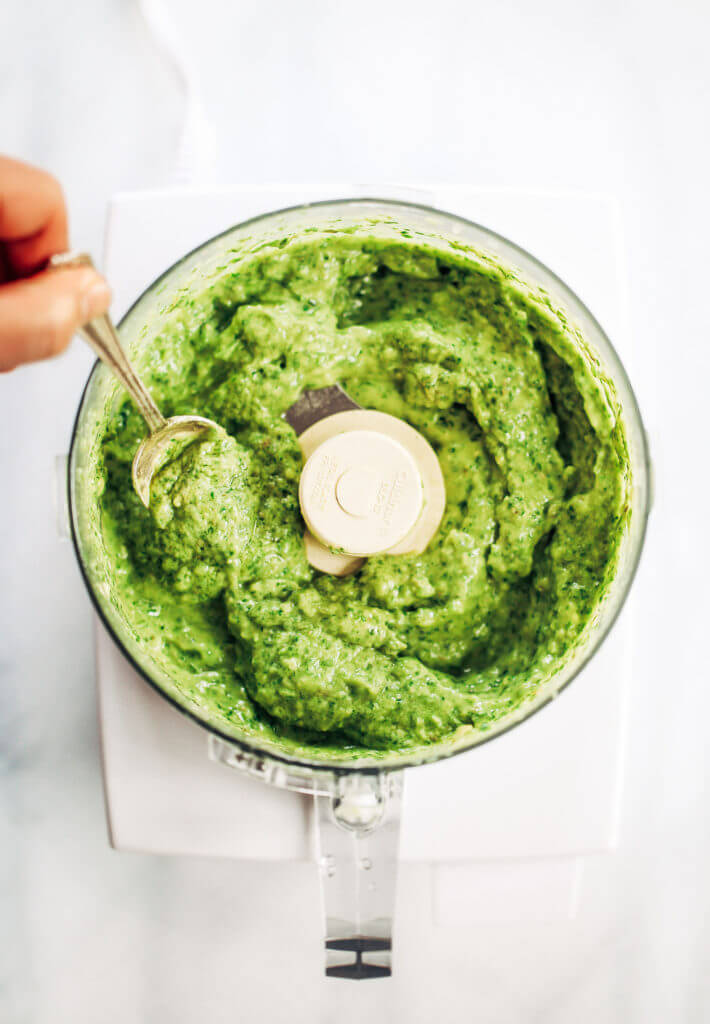 In my dream life, I would grow avocados on my porch, where it doesn't get -5F in the winter like it does here in the real world.
Then I can eat alll the avos and green goddess sauce- straight off the tree practically! Whenever. I. Want.
Don't say I didn't warn you- the green goodness is coming' for ya!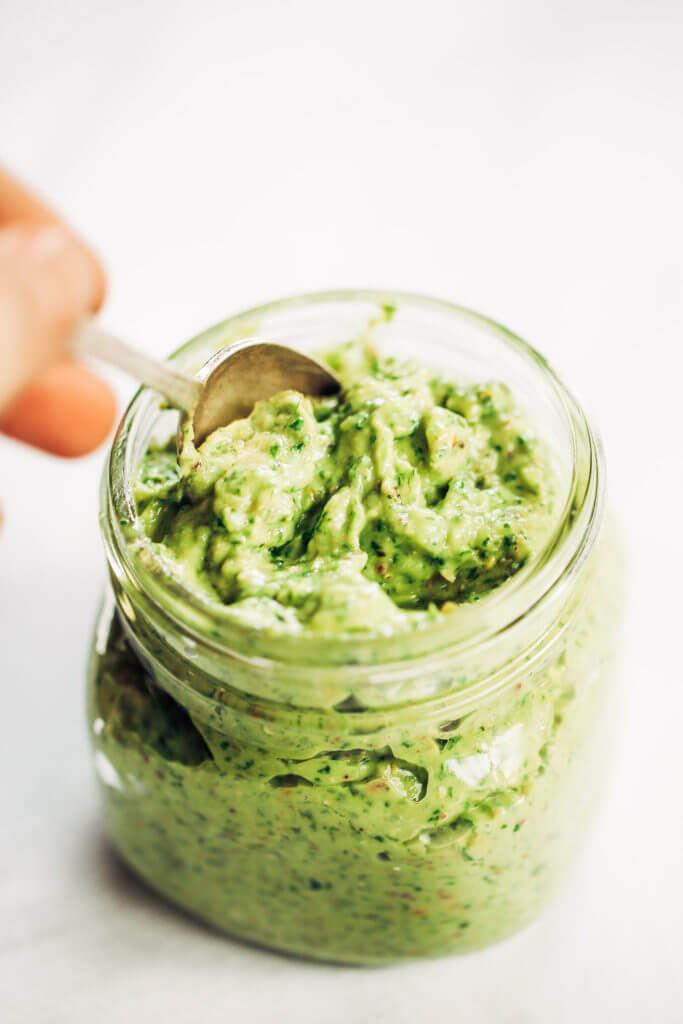 goddess sauce
This sauce pairs well with salads, chips, and veggie sticks. Oh yeah, and a spoon. 🙂
I'm all about those homemade sauces!
Current and regular fridge situation looks like stacked mason jars with some sort of brown, green, and other unidentified, but delicious sauces!
One of my favorite ways to spice up the veggie world boatloads of yummy dressings of all varieties.
Trending favorite: this beautiful green goddess!
More like this: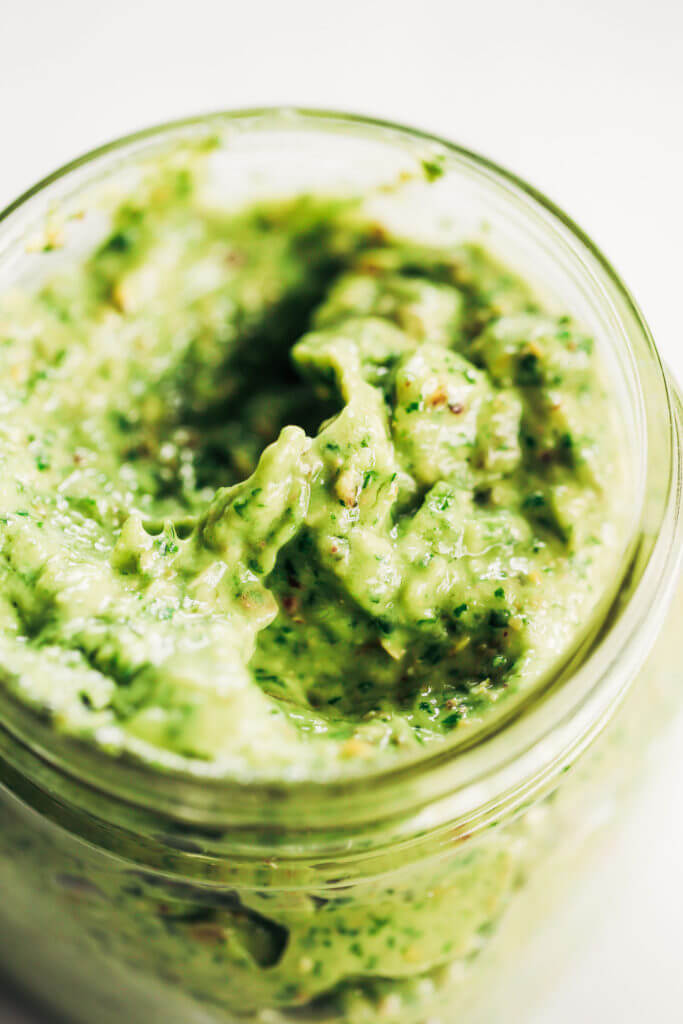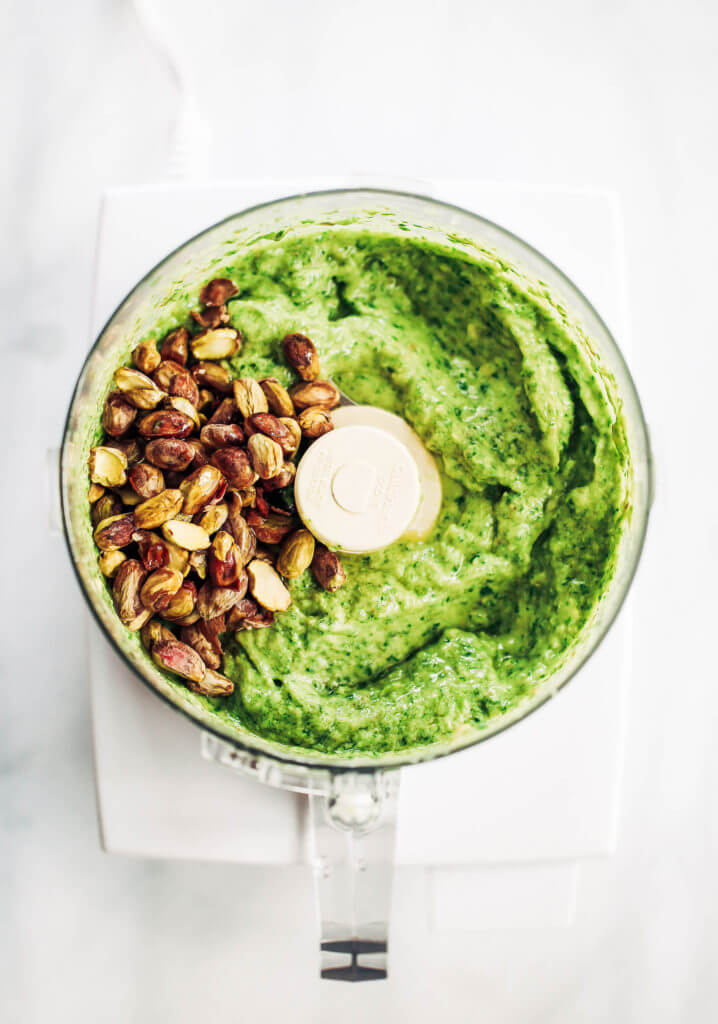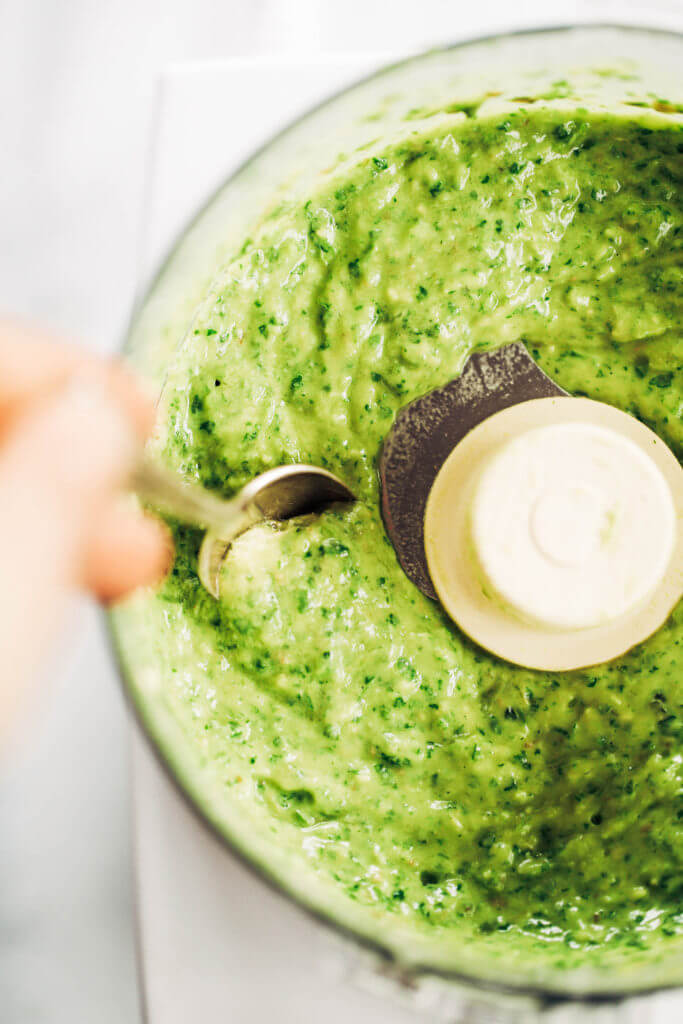 Blend all ingredients in a food processor until it reaches desired consistency. Store in fridge for 5-7 days.
Nutrition Facts

Creamy Avocado Green Goddess Sauce

Amount Per Serving

Calories 334

Calories from Fat 315

% Daily Value*

Total Fat 35g 54%

Sodium 7mg 0%

Potassium 413mg 12%

Total Carbohydrates 8g 3%

Protein 2g 4%

* Percent Daily Values are based on a 2000 calorie diet.