Whole30 Vegan Sweet Potato Falafel Bowl
---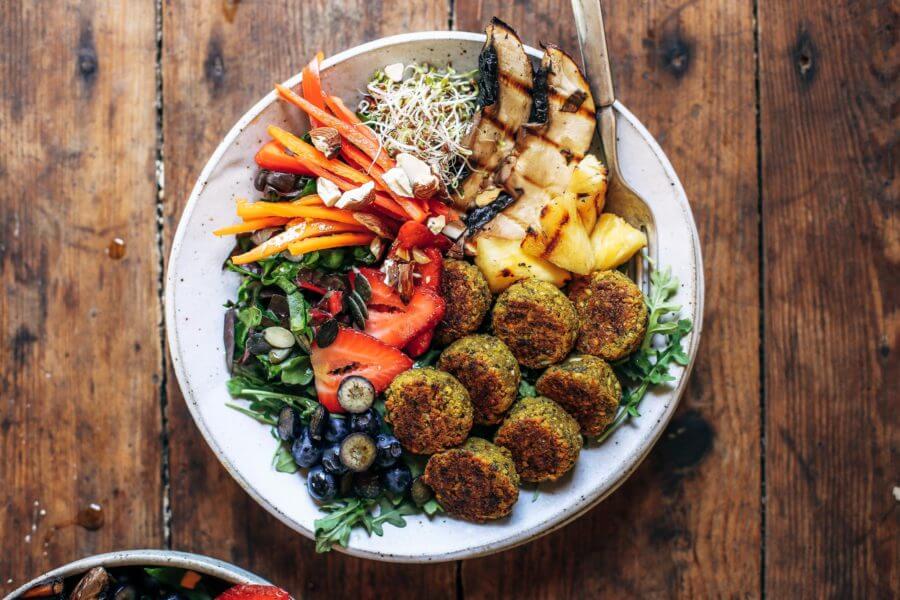 Baked falafel made with sweet potato and cauliflower in a food processor! Healthy whole30 vegan falafel recipe with minty herb sauce and a summer salad! This easy paleo falafel can be made ahead and frozen.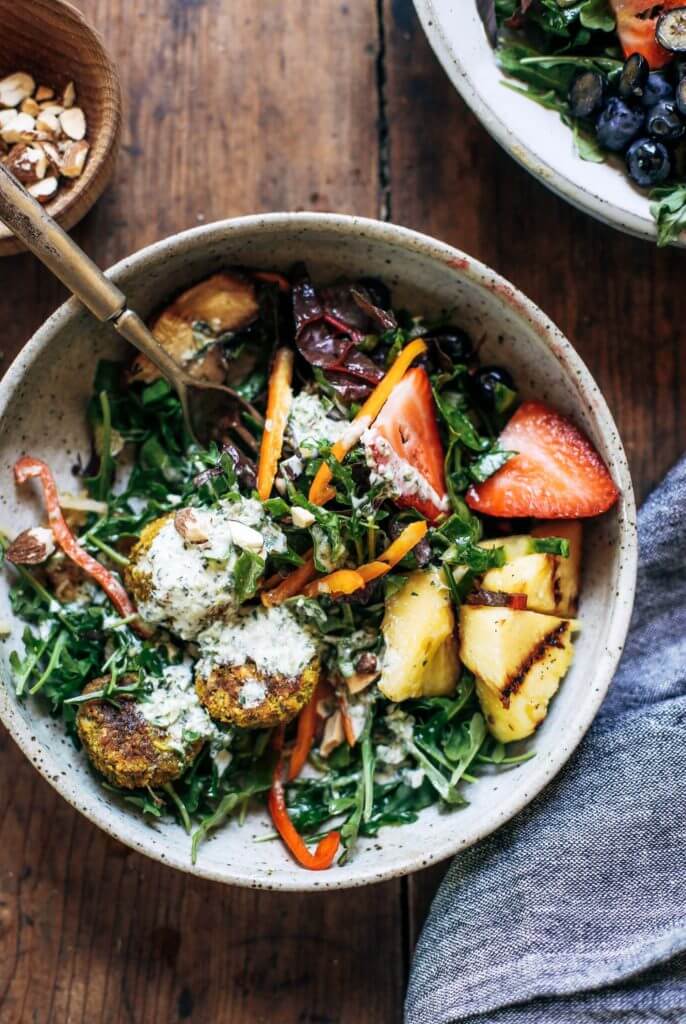 Some of my favorite things in life include: golden hour hikes, dark chocolate with candied ginger, and cauliflower falafel.
Today, I went all out, though, and took my favorite cauliflower falafel recipe and threw in a twist!
I went all-out vegan falafel style on you guys today. And I have no regrets!
I ate so many plants today, I'm surprised I'm not growing a garden of pineapples, arugula, and spouts in my belly!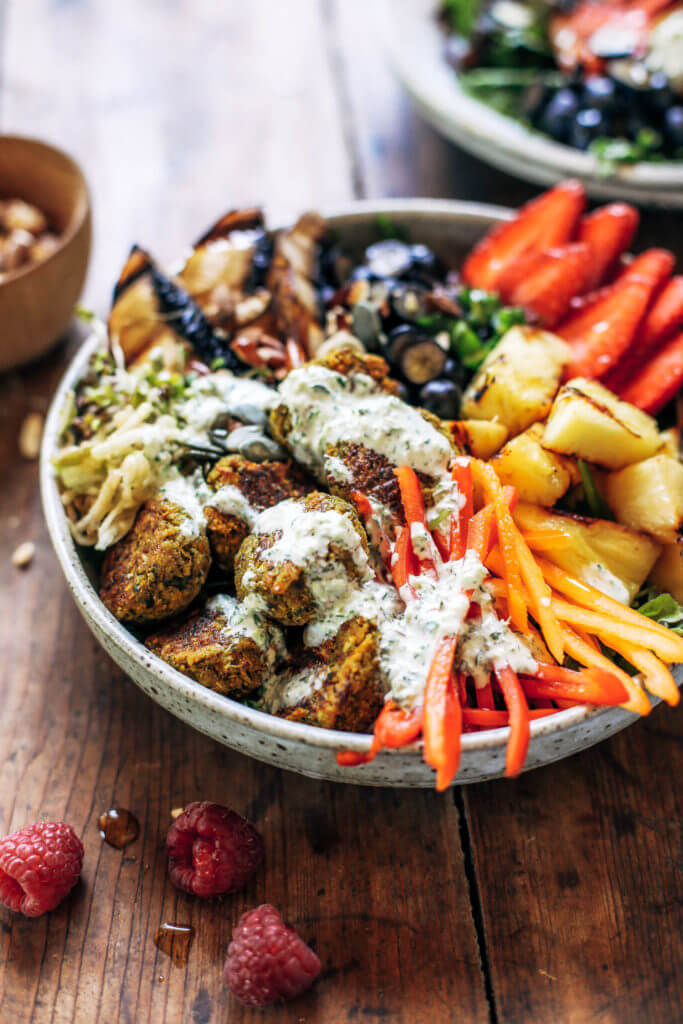 falafel clean out day
Welcome to fridge clean-out-day at my house!
This is what Monday looks like around here: plenty of veggies and fruits, that I've been dying to eat all week, but somehow, can't get through them all!
I have this thing for all the fruits and veggies… I just want to eat them all. All together. All the time.
So, here is a hippie bowl, full of earthy goodness and vibrant life-giving foods!
Also, side note: I'm thinking if you're not strict paleo, some jasmine rice would be drool-worthy served alongside this!!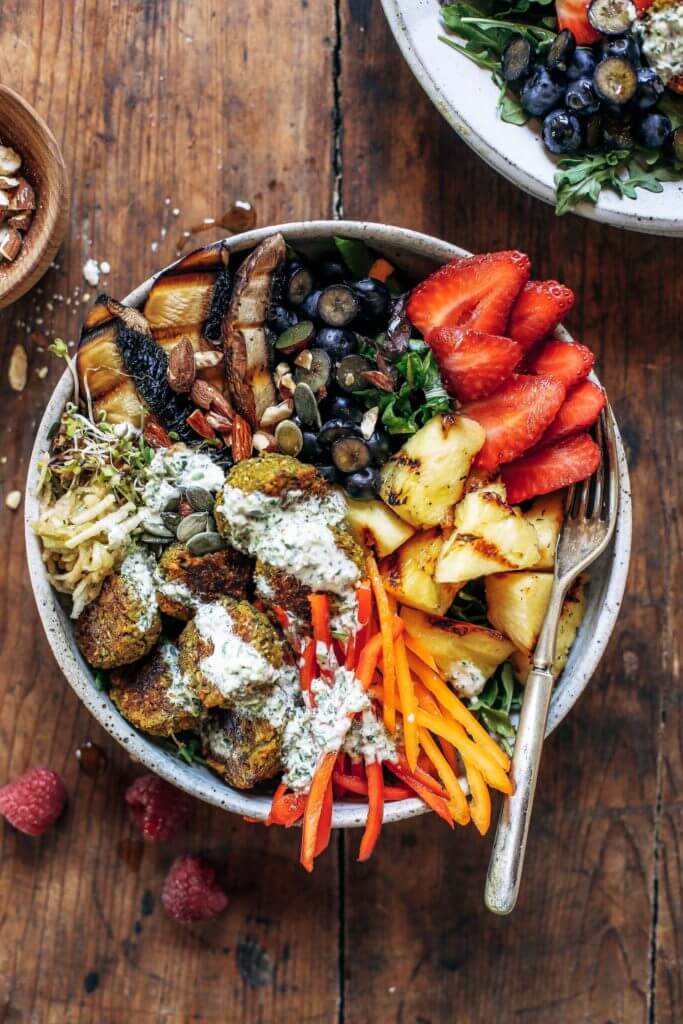 As I was making my way back and forth through switchbacks on the mountain today, I was thinking about what a beautiful place I live in!
I am so blessed to call this place home!
But finding a comfortable workspace where I can flo is no easy task!
Needing some major fuel during house hunting hours in this limited market- not kidding guys, there are only four places to choose from!😭
But, I wouldn't want to trade in my hikes and views for a fancy kitchen in the suburbs any-day of the week.
Wish me luck and cheers with this bowl!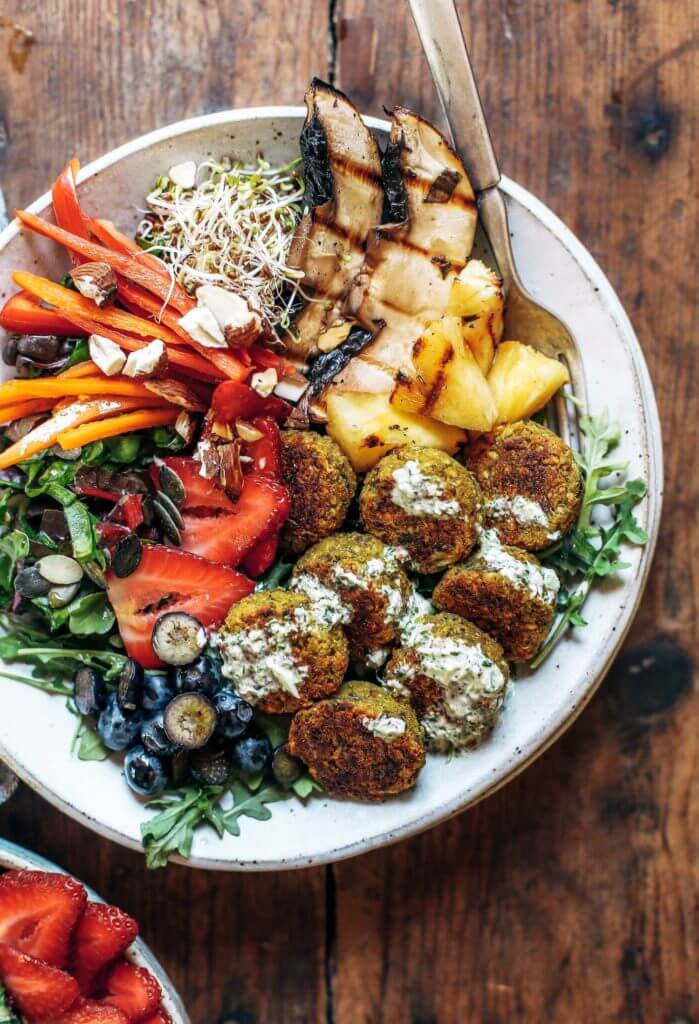 i know i'm supposed to be talking about food, but…
I toured a beautiful little craftsman home today in town. Ahhh…. you have never met anyone who would cry over the tone of a gorgeous wood floor like I would.
Or the color of light grey walls, wainscoting in the bathroom, and six inch trim.
Apparently I have issues. And a deep fascination with circa 1900's homes.
You can find me wandering the streets in old town, wishing I was a millionaire and could afford that little cottage with a view.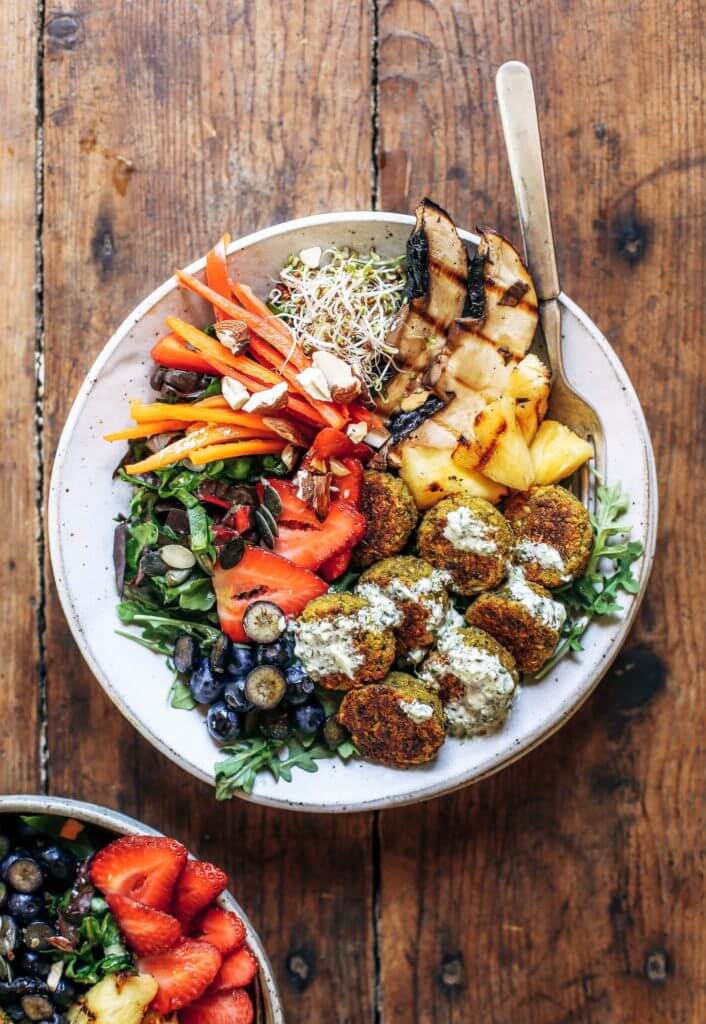 What's not so easy is my current living situation.
Living in a log cabin has takes it's toll.
Mainly due to the fact that it's pretty hard to get any work done, with five of us crammed in this 1200 square foot home!
I love my crazy family, but it's definitely getting a little cramped with me, my full size fridge, and allll the food. 😂
So many good stories, you don't even know…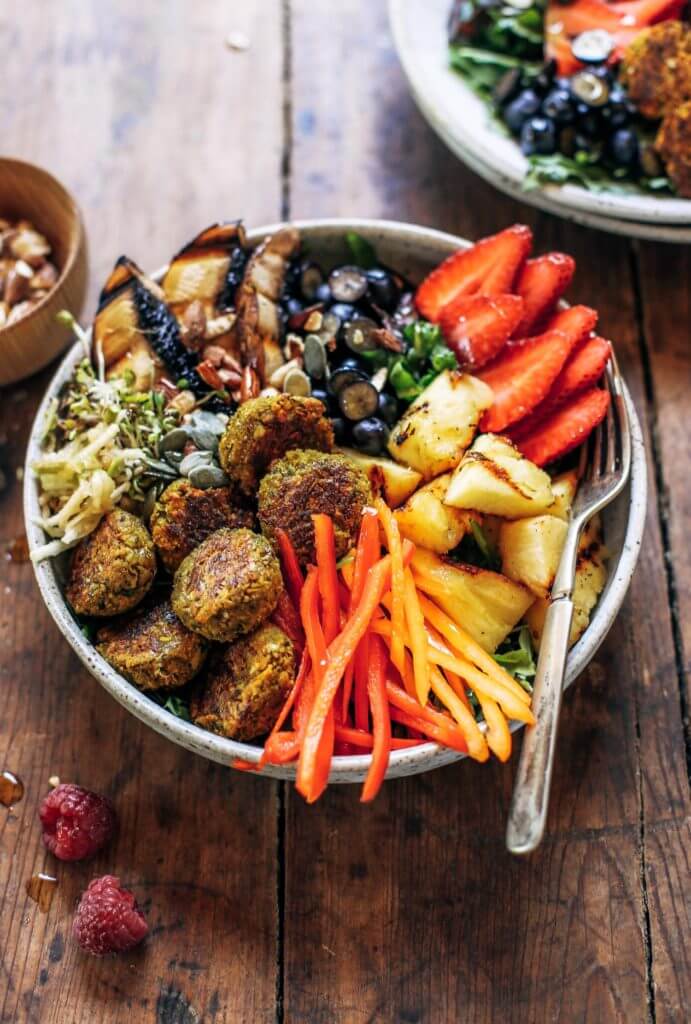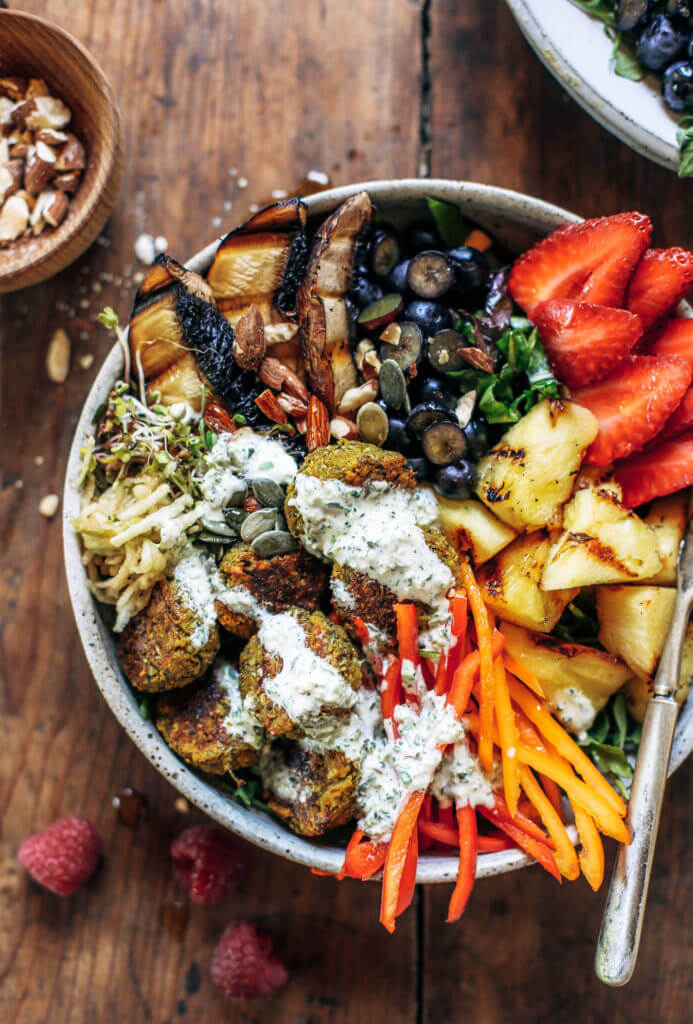 Okay, sorry for that rant. I know, you're here for the food. Dig in! Enjoy this summer bowl of falafel goodness. You know it's one of my faves. 😉
More like this:
2 Ingredient Paleo Sweet Potato Gnocchi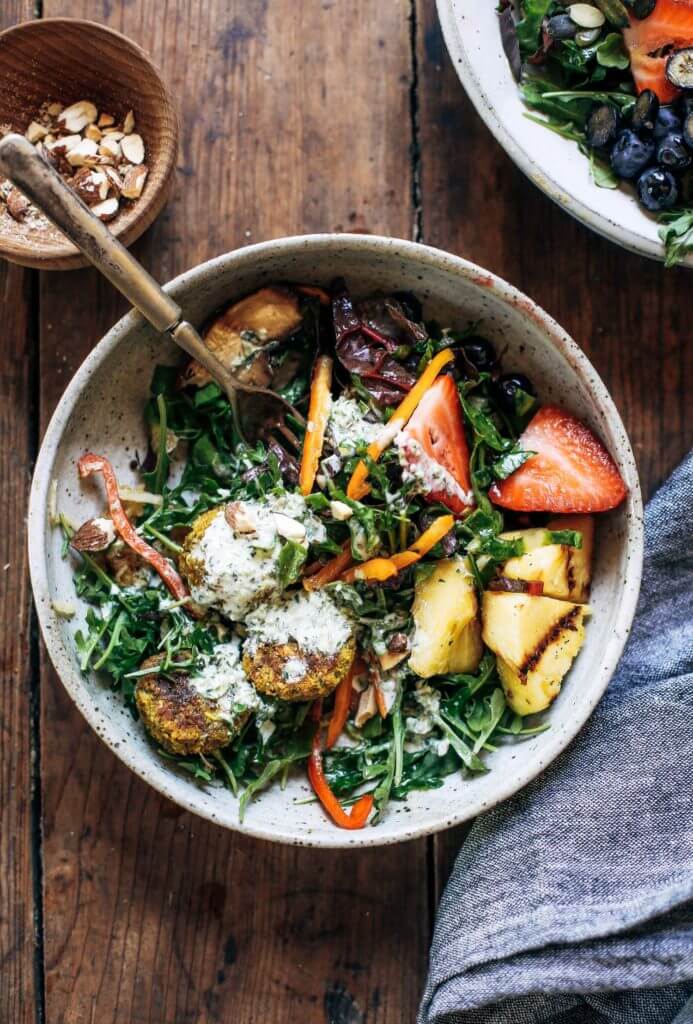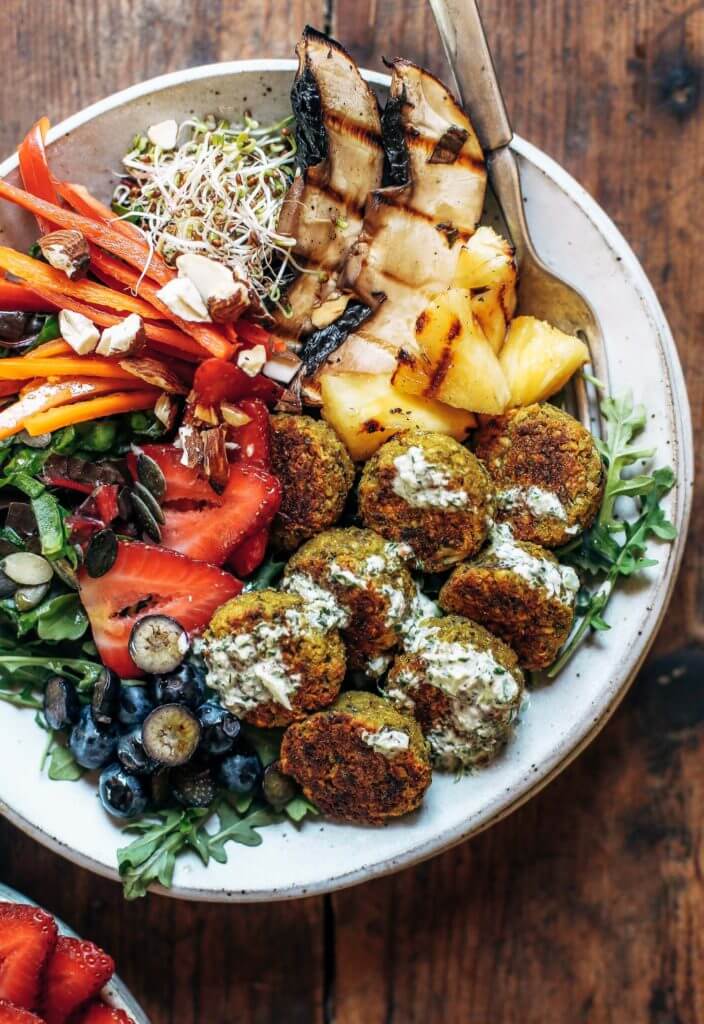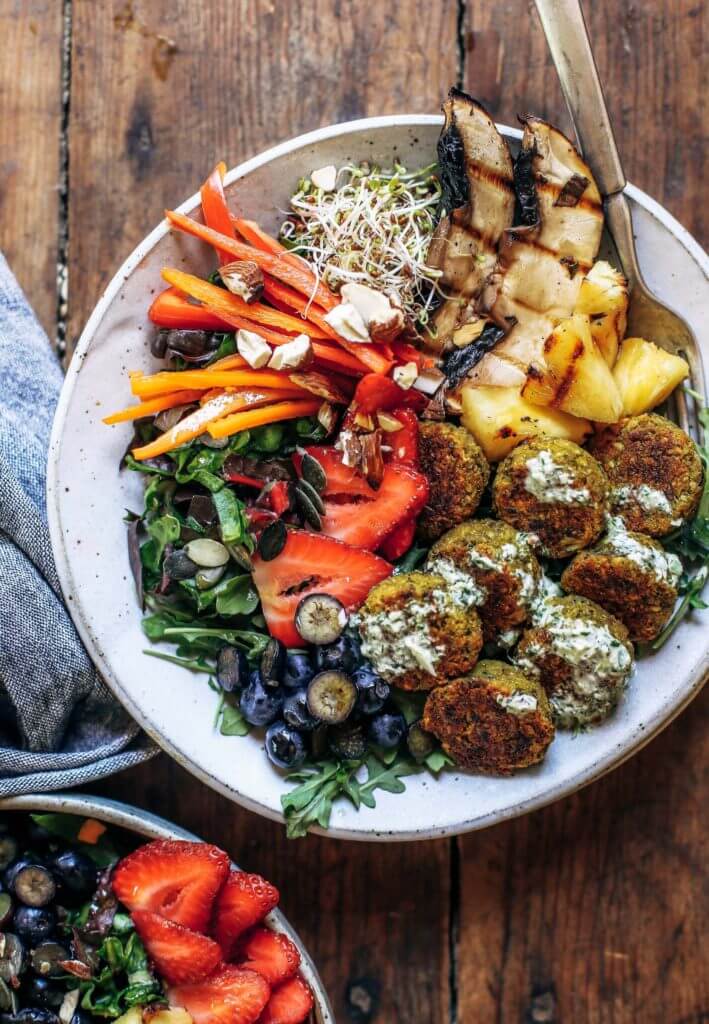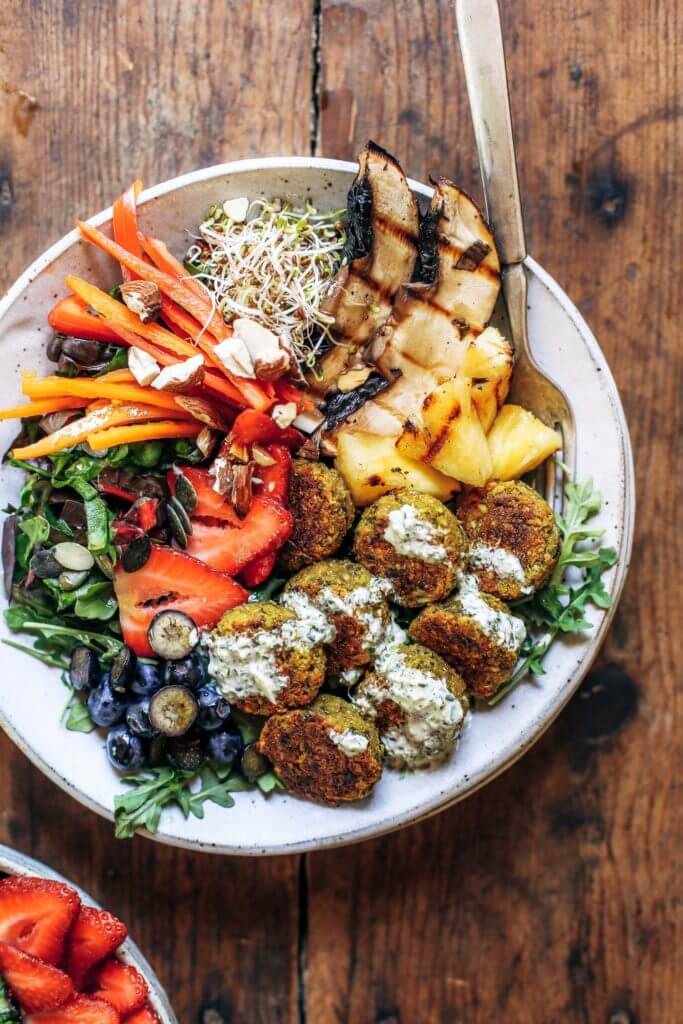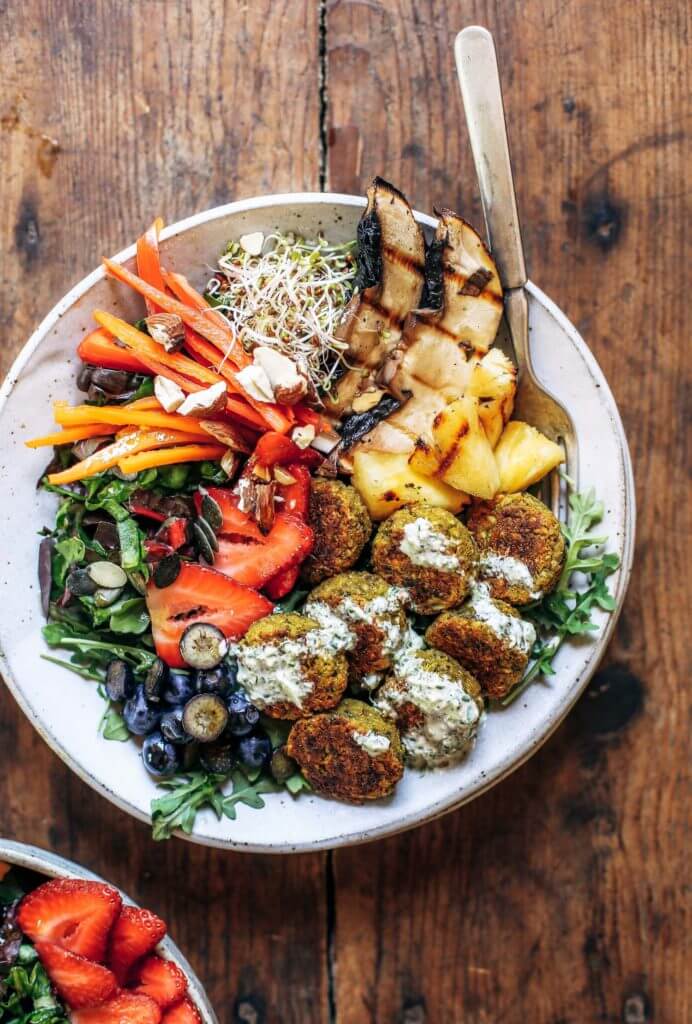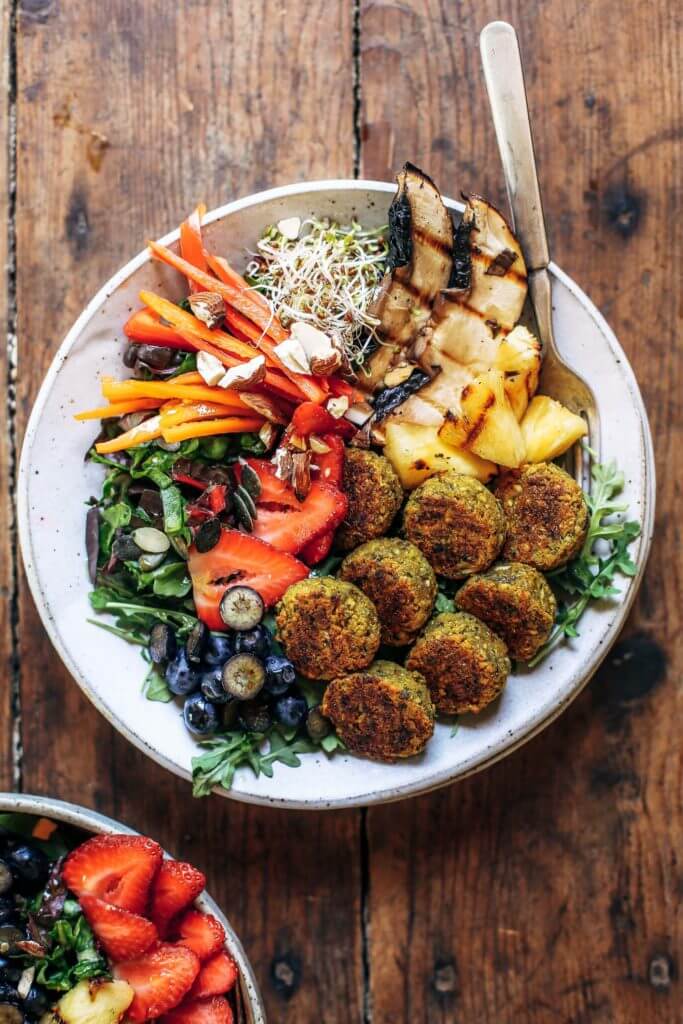 Flax egg instructions: Mix 2 tablespoons golden milled flax meal with 1/4 cup water and let it set for 5 minutes, then use.
| | |
| --- | --- |
| Flax egg instructions: Mix 2 tablespoons golden milled flax meal with 1/4 cup water and let it set for 5 minutes, then use. | |
Preheat oven to 400F. Line a baking tray with parchment paper.

In a food processor combine ingredients for falafel.

Scoop one heaping tablespoon at a time onto a baking tray lined with parchment paper. Drizzle falafel balls with olive oil and bake on 400F for 20 minutes on one side then turn and cook for another 10 on the other side.

Blend ingredients for sauce in a blender or food processor.

Assemble salad bowl with any of the following ingredients: chopped rainbow chard, arugula, clover sprouts, red bell pepper, orange bell pepper, grilled portobello mushrooms, grilled pineapple, grated apple, fresh berries, crushed almonds, pumpkin seeds, falafel balls, and sauce.
Nutrition Facts

Whole30 Vegan Sweet Potato Falafel Bowl

Amount Per Serving

Calories 509

Calories from Fat 270

% Daily Value*

Total Fat 30g 46%

Cholesterol 51mg 17%

Sodium 477mg 20%

Potassium 644mg 18%

Total Carbohydrates 50g 17%

Protein 16g 32%

* Percent Daily Values are based on a 2000 calorie diet.