---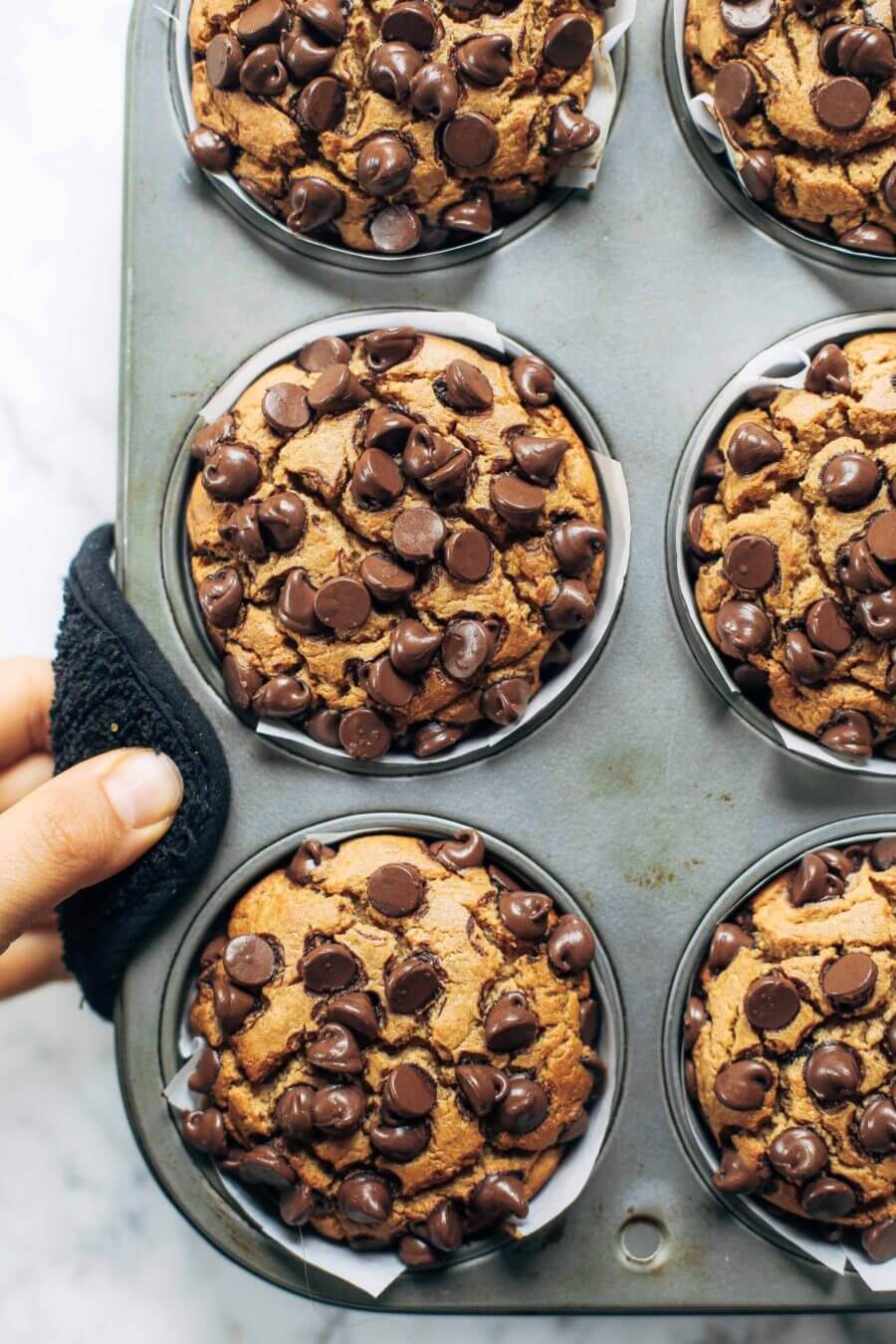 Super light and fluffy flourless banana muffins made with healthy ingredients! These paleo banana muffins have cauliflower in them. The gluten free banana muffin recipe you will want to make over and over again.

Print Recipe Paleo Gluten Free Blender Banana Muffins Fluffy paleo banana muffins made in the blender- in 5 minutes! Easy gluten free and paleo banana muffin recipe made with cauliflower! Best healthy paleo-diet breakfast banana muffins. Ingredients Info Cook Time 45 minutes Prep Time 5 minutes Servings muffins or 6 large bakery style muffins MetricUS Imperial Course Bread Votes: 20
Rating: 3.8
You: Rate this recipe! Info Cook Time 45 minutes Prep Time 5 minutes Servings muffins or 6 large bakery style muffins MetricUS Imperial Course Bread Votes: 20
Rating: 3.8
You: Rate this recipe! Ingredients Instructions
Preheat oven to 350F.
In a blender combine all ingredients (except chocolate chips) until smooth. Pour batter 3/4 way up a muffin pan lined with paper liners. Sprinkle tops with more chocolate chips (optional).
For six large bakery style muffins bake 350F for 45 mins. Cook less for twelve regular muffins.
Nutrition Facts Paleo Gluten Free Blender Banana Muffins Amount Per Serving Calories 343 Calories from Fat 216 % Daily Value* Total Fat 24g 37% Saturated Fat 4g 20% Polyunsaturated Fat 0.2g Monounsaturated Fat 0.4g Cholesterol 47mg 16% Sodium 205mg 9% Potassium 146mg 4% Total Carbohydrates 27g 9% Dietary Fiber 6g 24% Sugars 15g Protein 11g 22% Vitamin A 2% Vitamin C 11% Calcium 14% Iron 14% * Percent Daily Values are based on a 2000 calorie diet.
Read more