---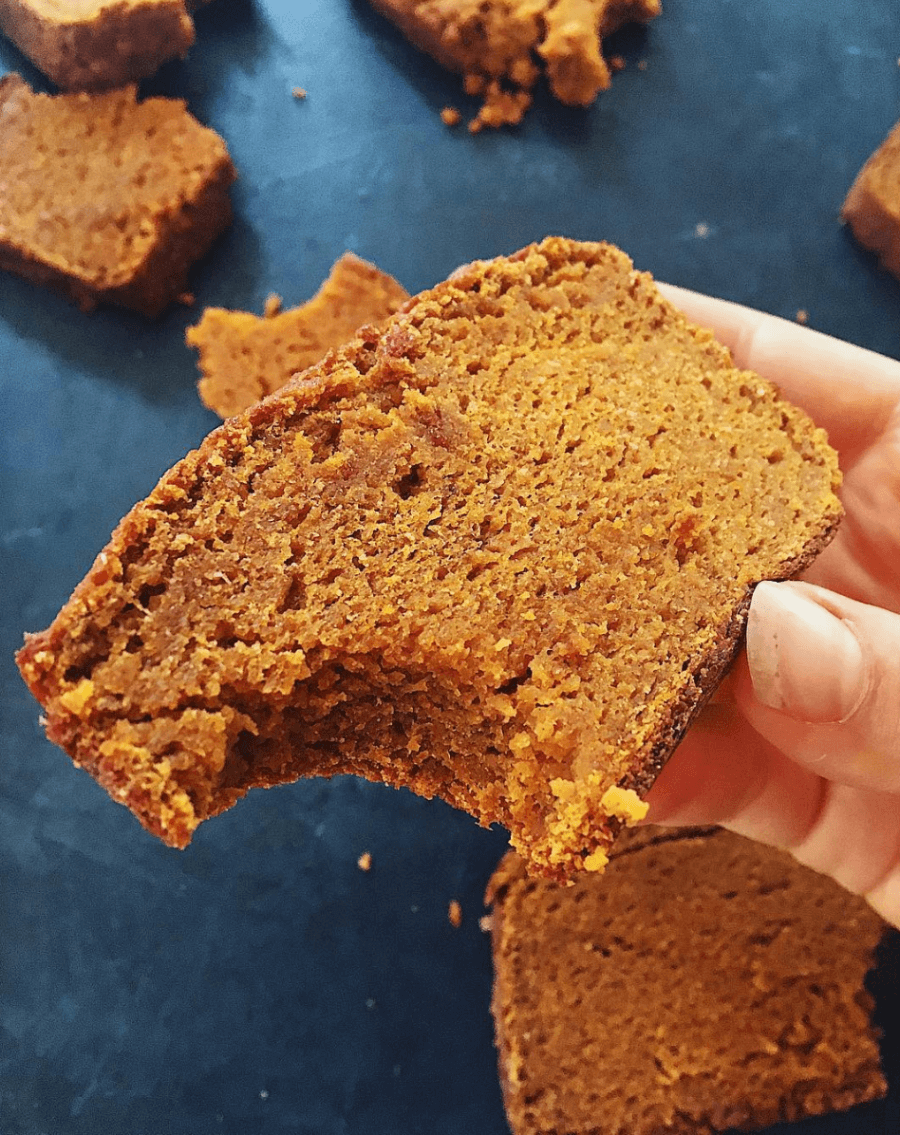 Craving pumpkin bread? Well, I have something better for you to try… This sweet potato bread is like thanksgiving in a loaf pan, you're welcome. Holiday feels, here we come!! This is how I tried to make bread using sweet potatoes. Tastes like pumpkin pie, but BREAD. Also happens to be gluten free, dairy free, and refined sugar free- so you can eat this for breakfast!

Print Recipe Sweet Potato Pumpkin Spice Paleo Bread Craving pumpkin bread? Well, I have something better for you to try... This sweet potato bread is like thanksgiving in a loaf pan, you're welcome. Holiday feels, here we come!! This is how I tried to make bread using sweet potatoes instead of flour. Tastes like pumpkin pie, but BREAD. Also happens to be gluten free, dairy free, and refined sugar free- so you can eat this for breakfast! Ingredients Info Cook Time 90 minutes Prep Time 5-8 minutes Servings slices MetricUS Imperial Course Bread Votes: 147
Rating: 3.56
You: Rate this recipe! Info Cook Time 90 minutes Prep Time 5-8 minutes Servings slices MetricUS Imperial Course Bread Votes: 147
Rating: 3.56
You: Rate this recipe! Ingredients Instructions
Preheat oven to 350F.
Mince 1 large sweet potato or 2 small ones in a food processor until rice consistency.
Add rest of ingredients to food processor and blend until smooth.
Bake in a parchment lined standard bread pan (4 1/2" by 8 1/2") for about 90 minutes until a toothpick when inserted comes out clean.
Nutrition Facts Sweet Potato Pumpkin Spice Paleo Bread Amount Per Serving Calories 187 Calories from Fat 90 % Daily Value* Total Fat 10g 15% Saturated Fat 8g 40% Polyunsaturated Fat 0.2g Monounsaturated Fat 1g Cholesterol 62mg 21% Sodium 179mg 7% Potassium 67mg 2% Total Carbohydrates 23g 8% Dietary Fiber 4g 16% Sugars 15g Protein 4g 8% Vitamin A 37% Vitamin C 1% Calcium 2% Iron 3% * Percent Daily Values are based on a 2000 calorie diet.
Read more