Healthy Paleo Chocolate Cupcakes With Frosting
---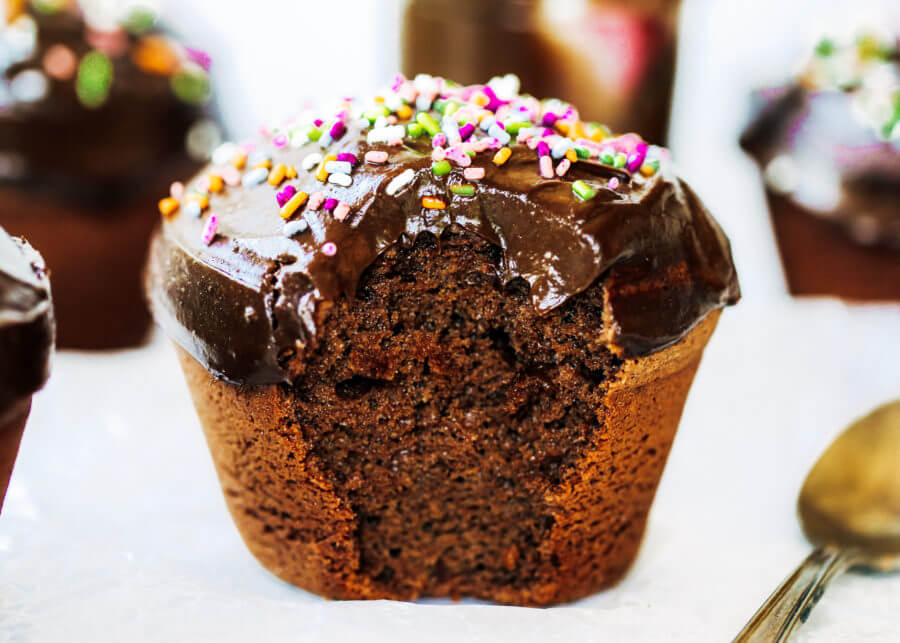 Fluffy paleo chocolate cupcakes made in the blender in 5 minutes! These chocolate cupcakes are made with healthy ingredients, avocado buttercream, and natural sprinkles!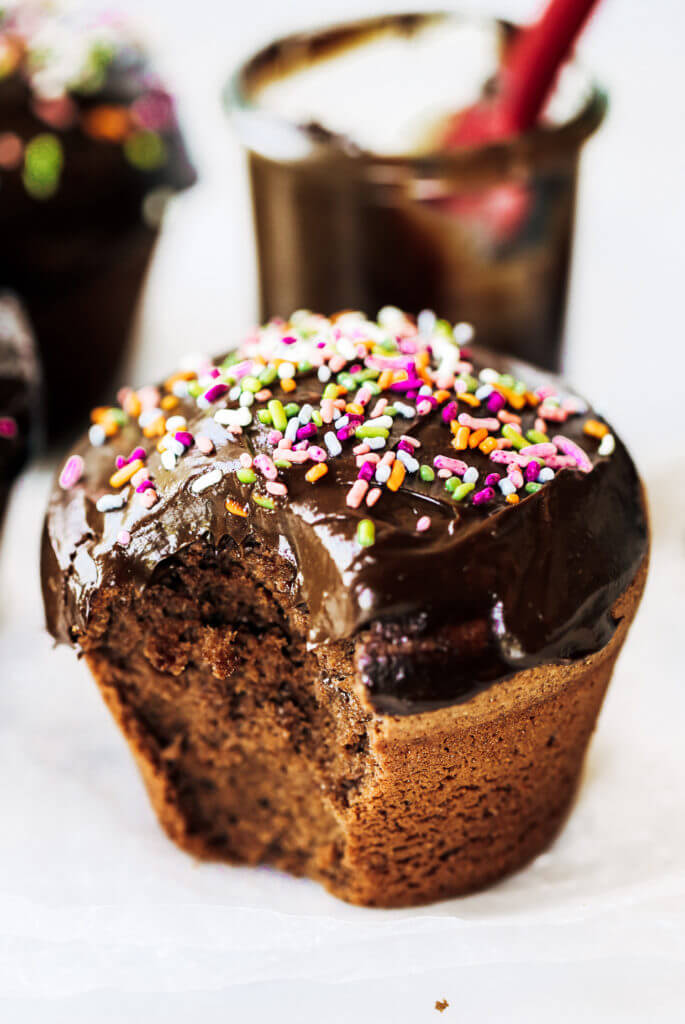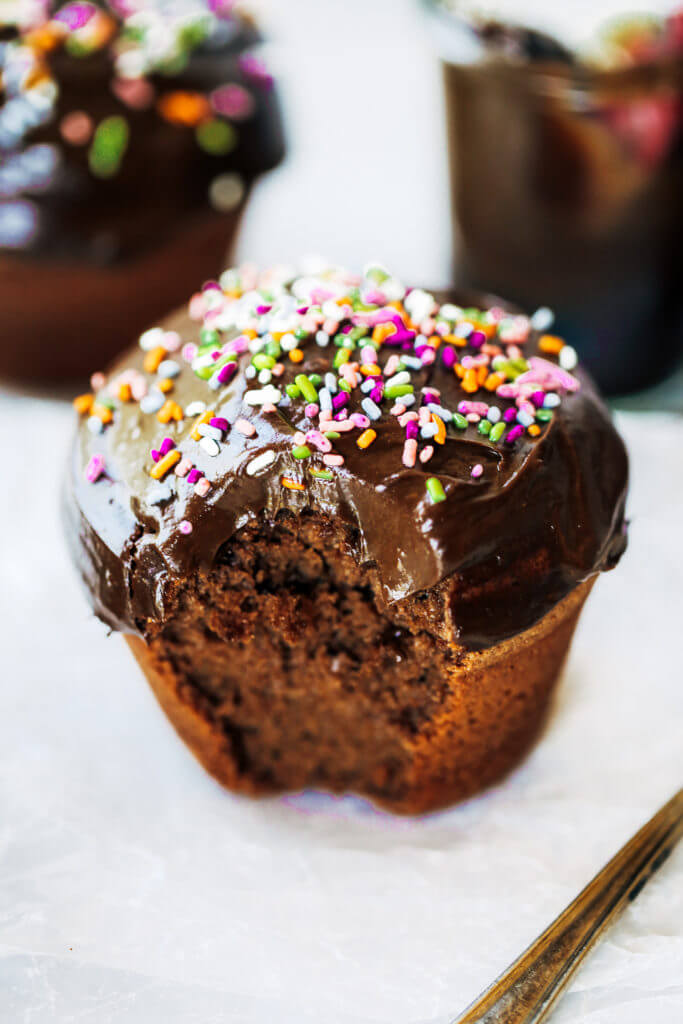 You know, there are a lot of good things about the internet.
But one thing you can't do is re-create that act of sitting down at a table together and sharing food.
I feel like if you were here, sitting in my kitchen right now; we would laugh, share a cupcake, and bond over our mutual interest in chocolate drenched foods.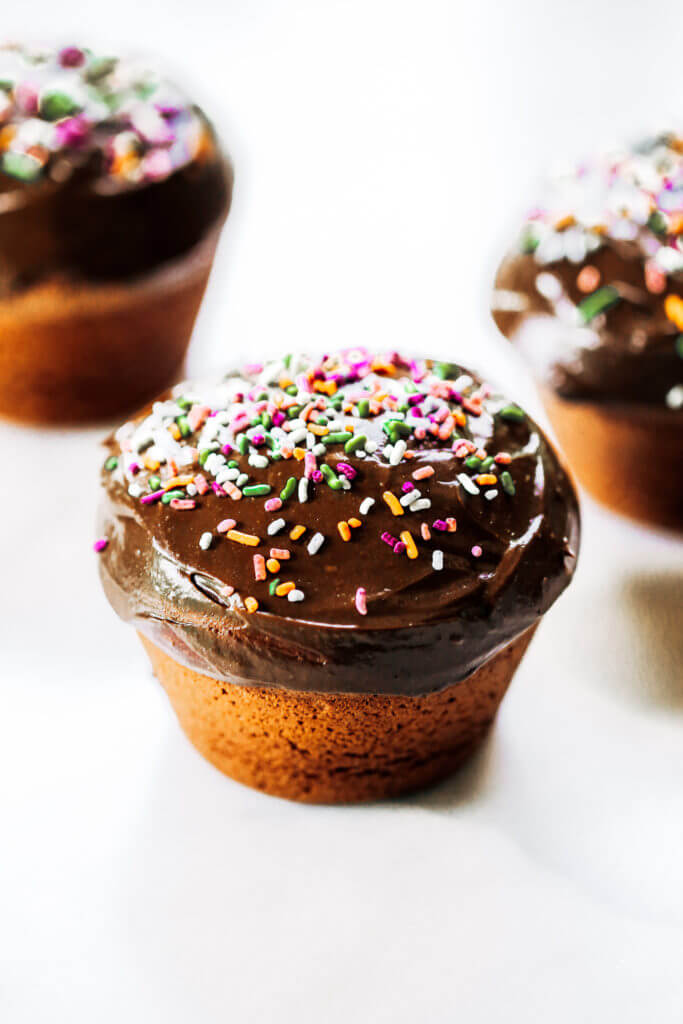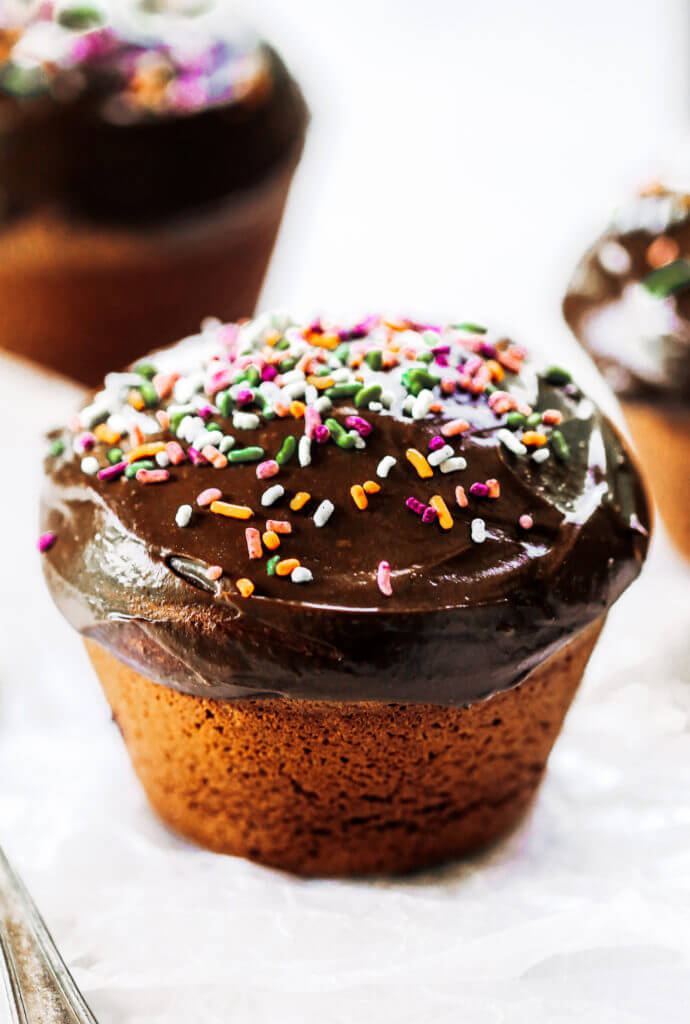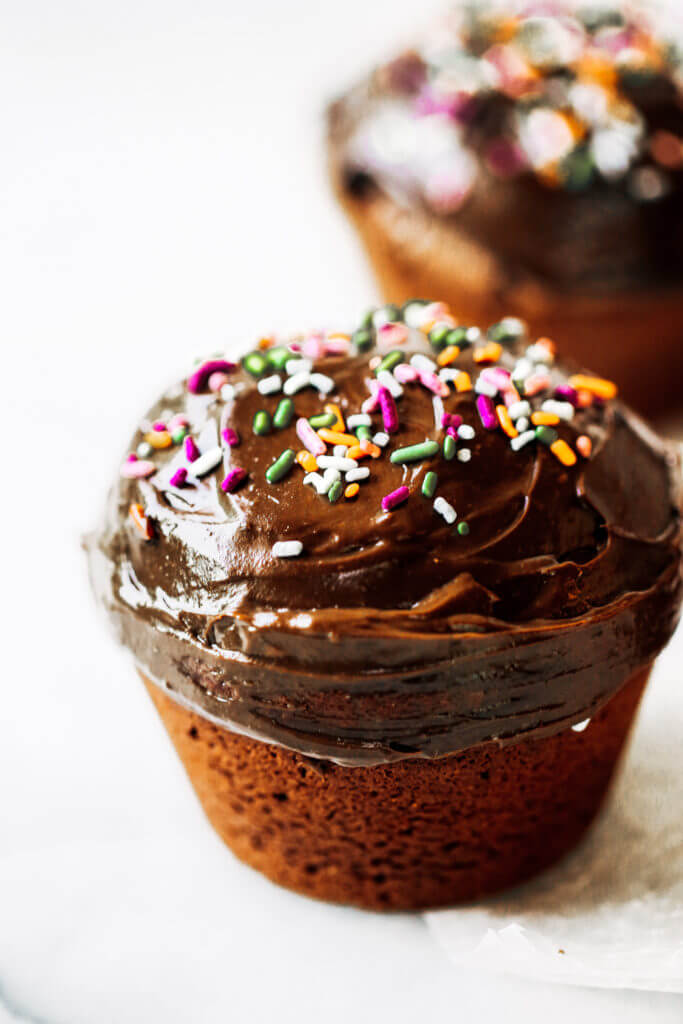 No you're not missing anything, I really am making some chocolate cake, cupcakes, or muffins every week.
I can't help it! It's soul food!
Nothing quite hits the spot like a perfect chocolate treat. 🙂
I don't plan on stopping this trend anytime soon, so prepare yourselves for chocolate overload!
You'll know you've had enough when the chocolate frosting, cupcakes, and avocado chocolate pudding recipes start coming out your ears!
Only then will life be complete.
But until then, I have too many chocolaty discoveries to indulge in.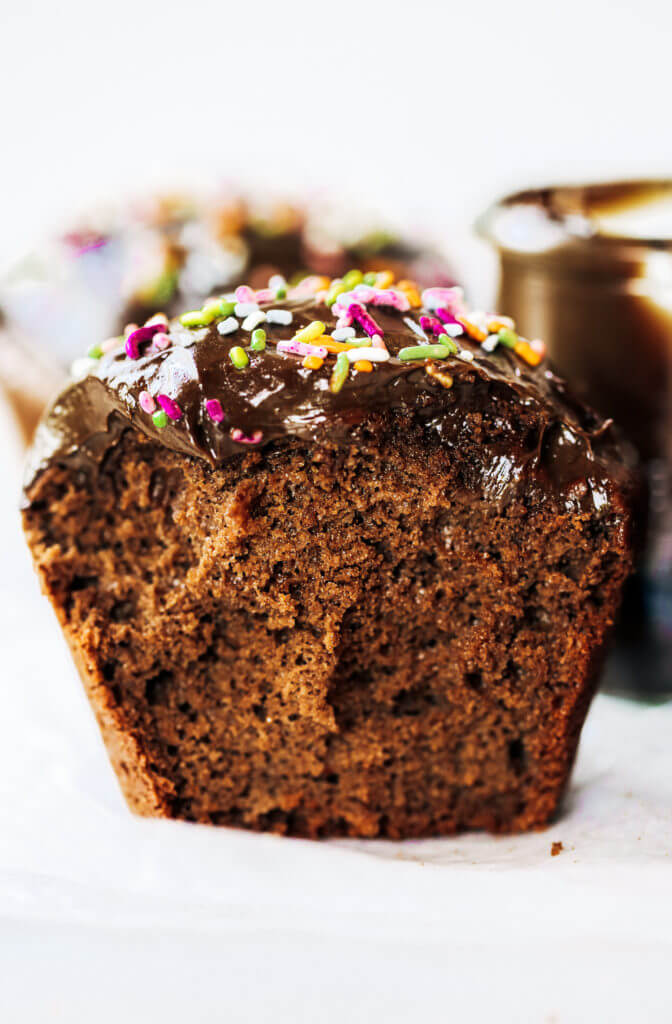 If there's anything that goes with chocolate, it's more chocolate. And sprinkles!
My favorites are these natural sprinkles from India Tree
We're talking no food coloring here.
These sprinkles may not technically be paleo, but they are way healthier then your average sprinkle- and I don't mind really living it up with colorful cupcakes!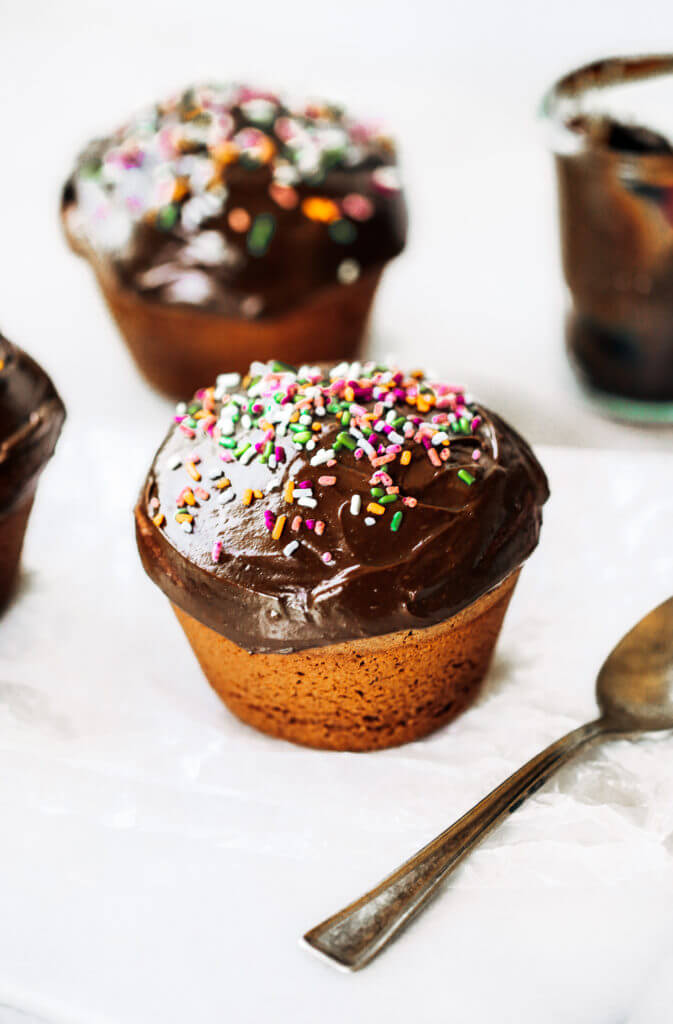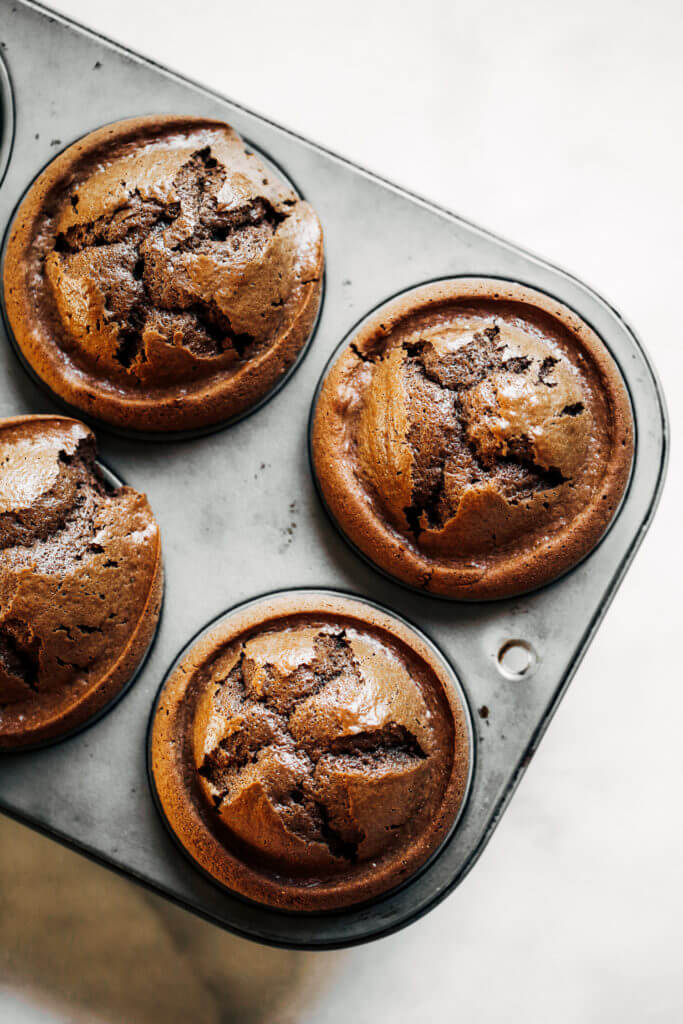 About these cupcakes + frosting
You should know:
The light and fluffy factor is seriously outta control.
You'll think these cupcakes are turning into soufflés when you watch them puff and rise in the oven, but I promise they turn out as perfectly fluffy as your dream cupcake, without tasting like a soufflé!

They are made in the blender!😍

It literally took me only five minutes and I had all the ingredients mixed up in my Vitamix blender.

I mean, when I am craving cupcakes I. Want. Them. Now.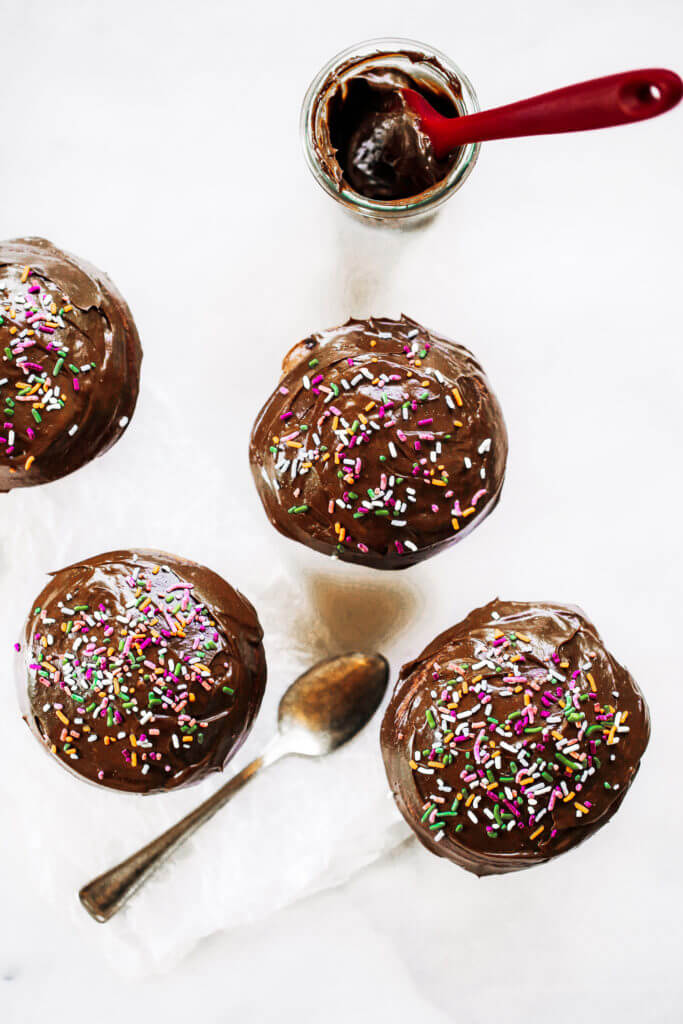 Also a worthy mention- check out that ingredient list!
It has me swooning for sure.
I can't decide what I like better: chocolate OR really easy recipes that taste awesome and are healthy!
Can I just have both please?
On second thought, yeah– I probably really like chocolate best.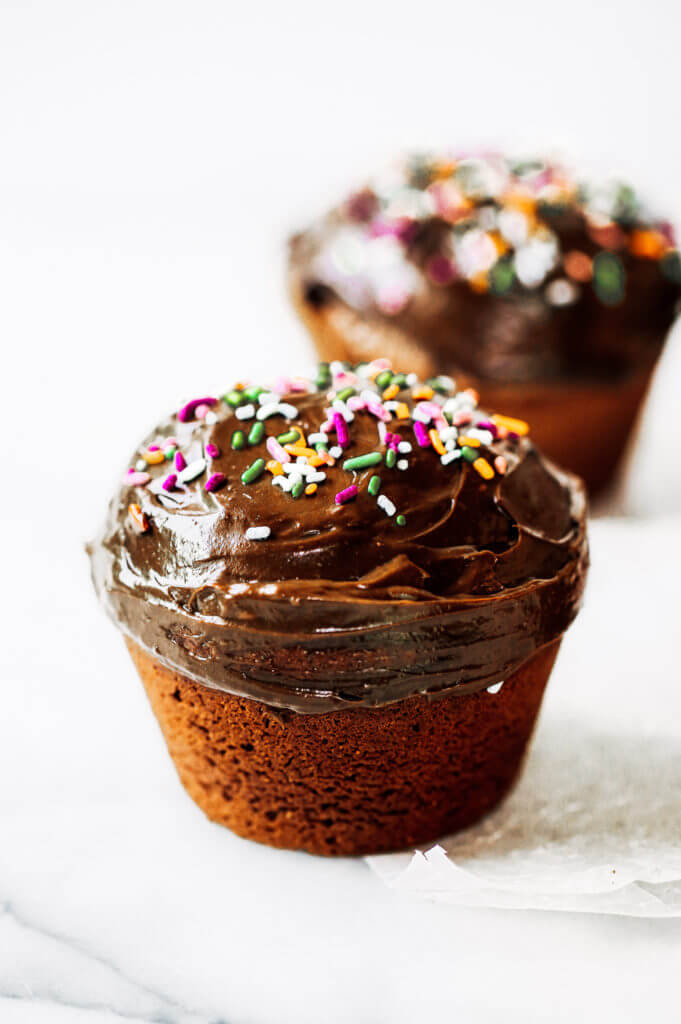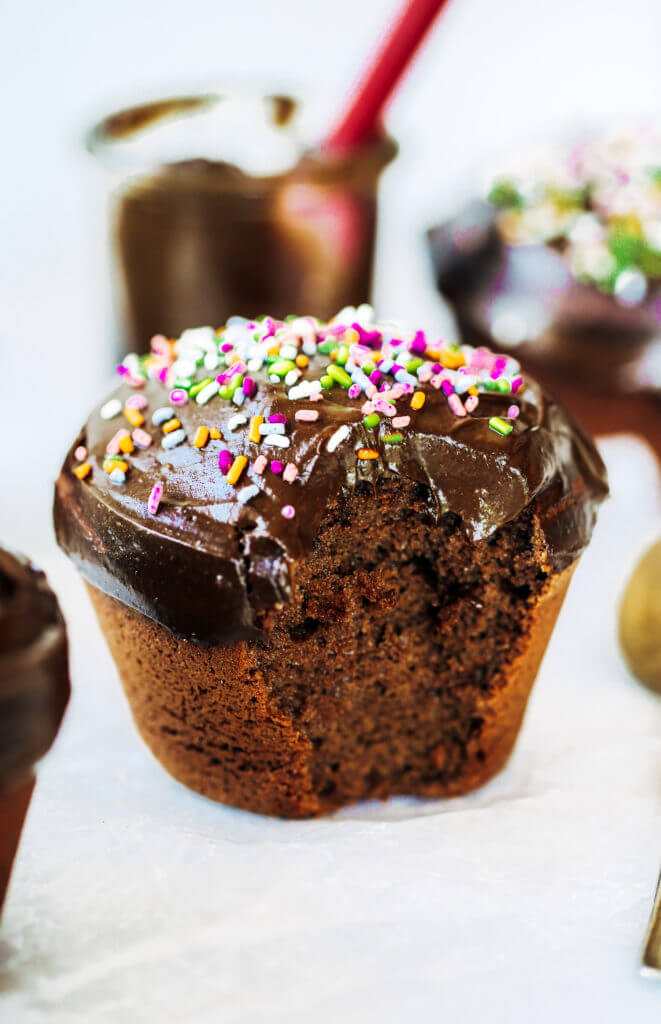 | | |
| --- | --- |
| Servings | cupcakes, depending on size |
Preheat oven to 350F. Grease a muffin pan with coconut oil. You can bake 4 extra large bakery style cupcakes using a super sized muffin pan or 8 regular cupcakes using a standard muffin pan.

In a high speed blender combine all ingredients until smooth.

Pour batter 3/4 way up the muffin pan and bake on 350F until a clean knife when inserted into the middle of a cupcake comes out clean. Cook for about 15 minutes for regular size and 20-25 minutes for extra large.
Nutrition Facts

Healthy Paleo Chocolate Cupcakes With Frosting

Amount Per Serving

Calories 310

Calories from Fat 162

% Daily Value*

Total Fat 18g 28%

Cholesterol 93mg 31%

Sodium 87mg 4%

Potassium 281mg 8%

Total Carbohydrates 28g 9%

Protein 13g 26%

* Percent Daily Values are based on a 2000 calorie diet.