Life-Changing Paleo Chocolate Cupcakes
---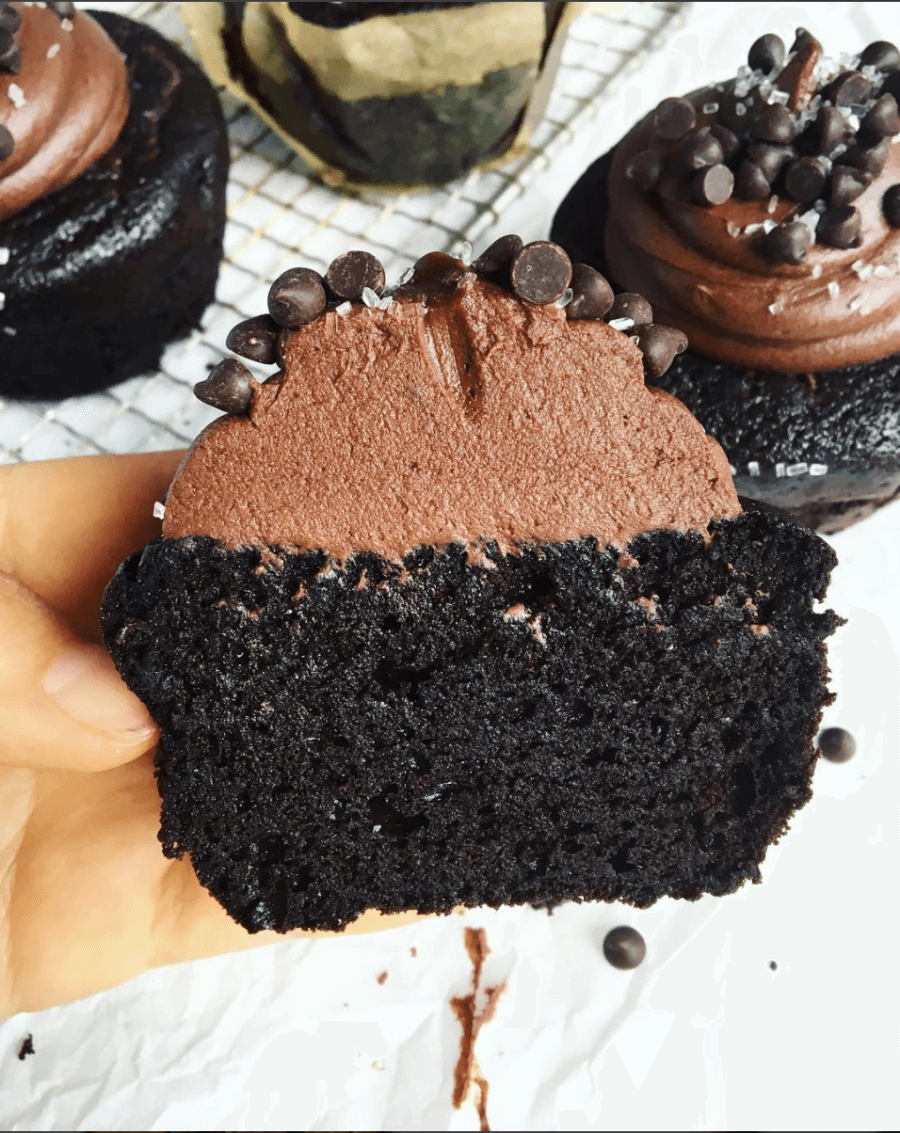 Triple chocolate paleo cupcakes will change your life! Moist, fluffy, and made in a blender. Topped with my favorite easy paleo chocolate frosting.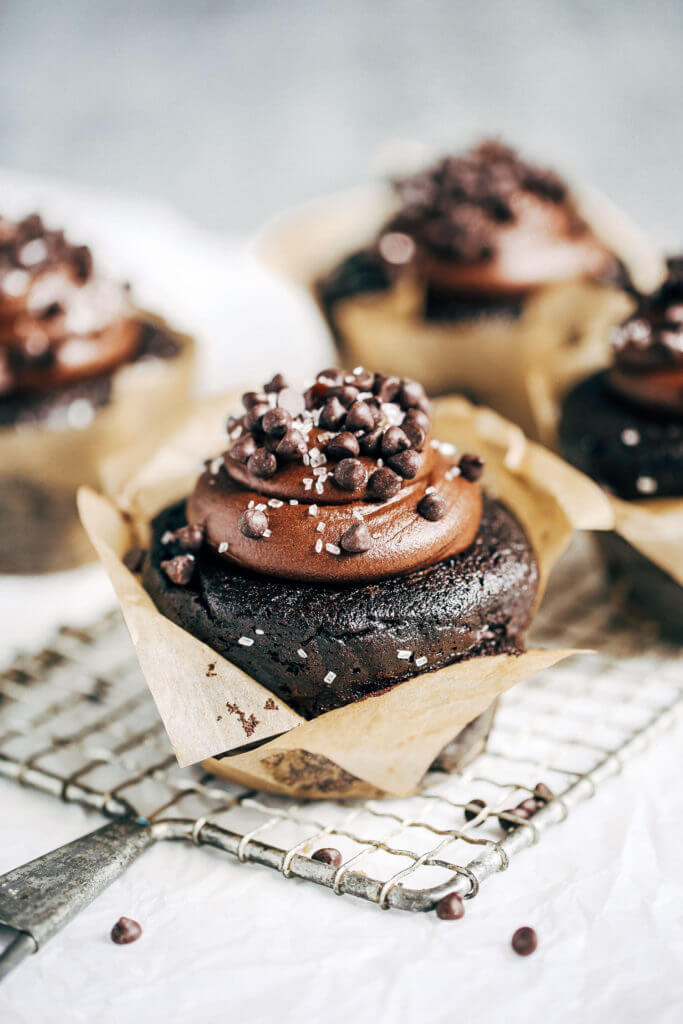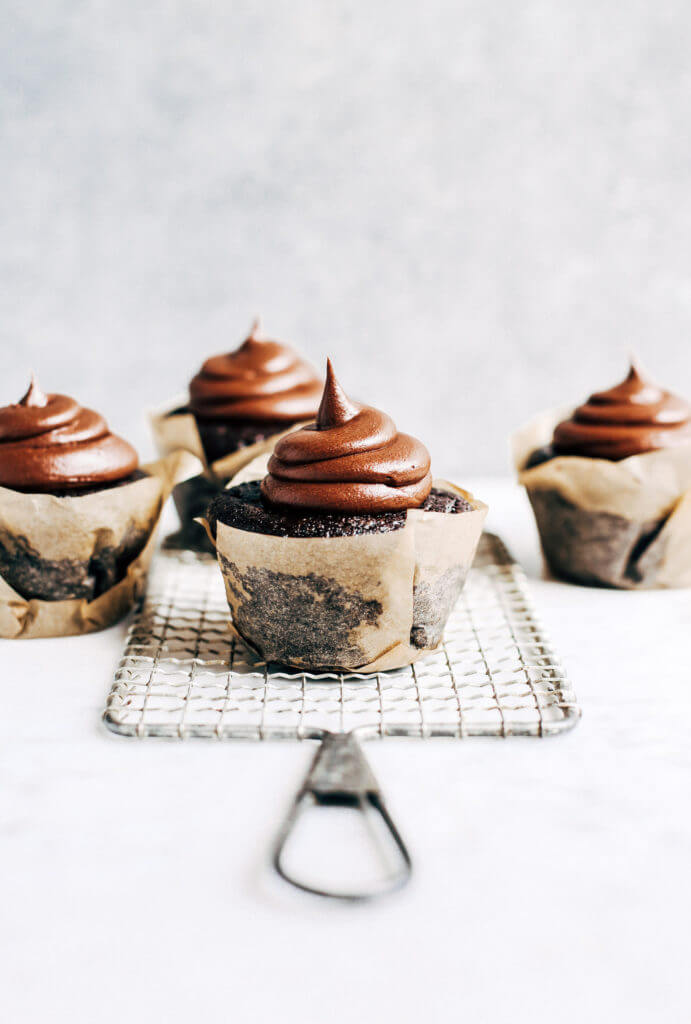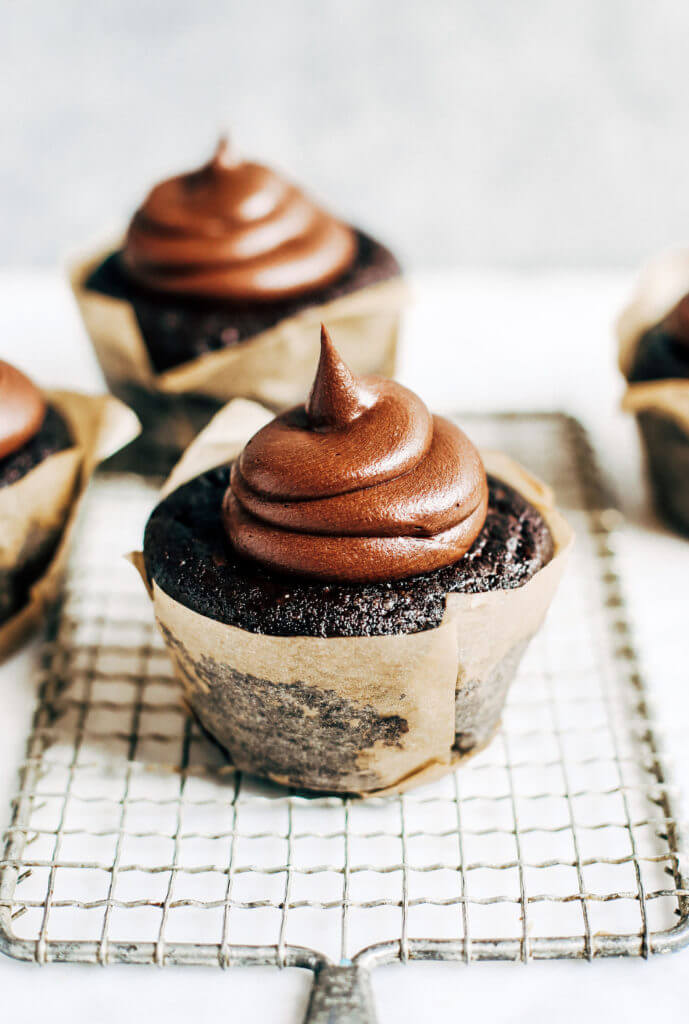 I'm always on the outlook- ready to add new, fabulous, and deserving paleo chocolate cupcakes to my repertoire.
There have been plenty, and I mean plenty of recipe testing fails.
There have been countless chocolate blow ups, meltdowns, and every other kind of chocolate disaster in between.
But every so often, a really solid one makes it up in the ranks… and I just go with it.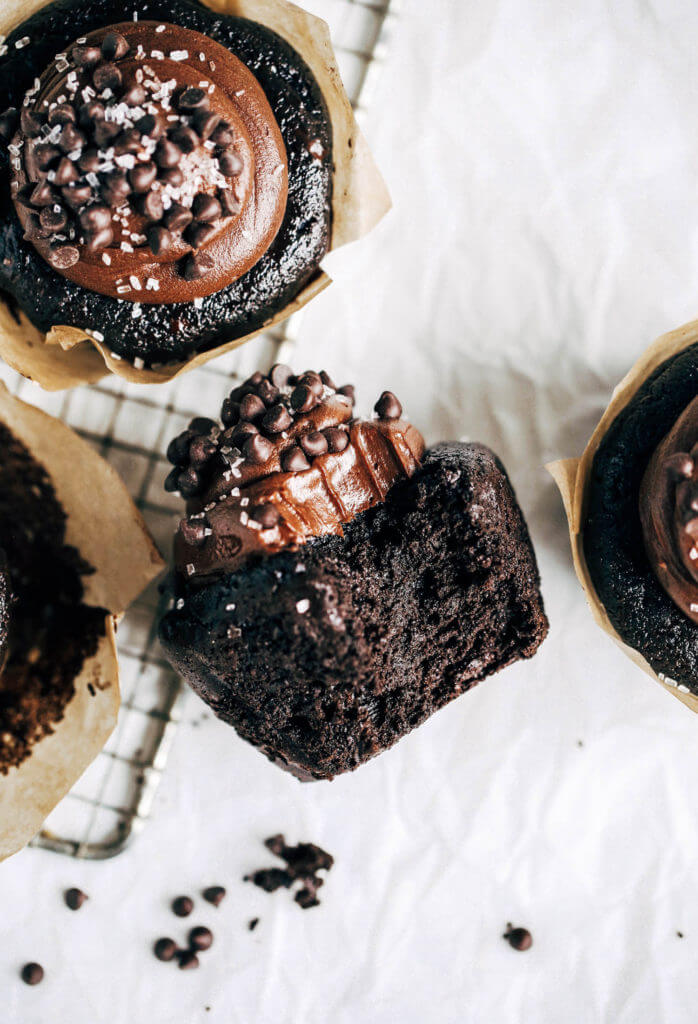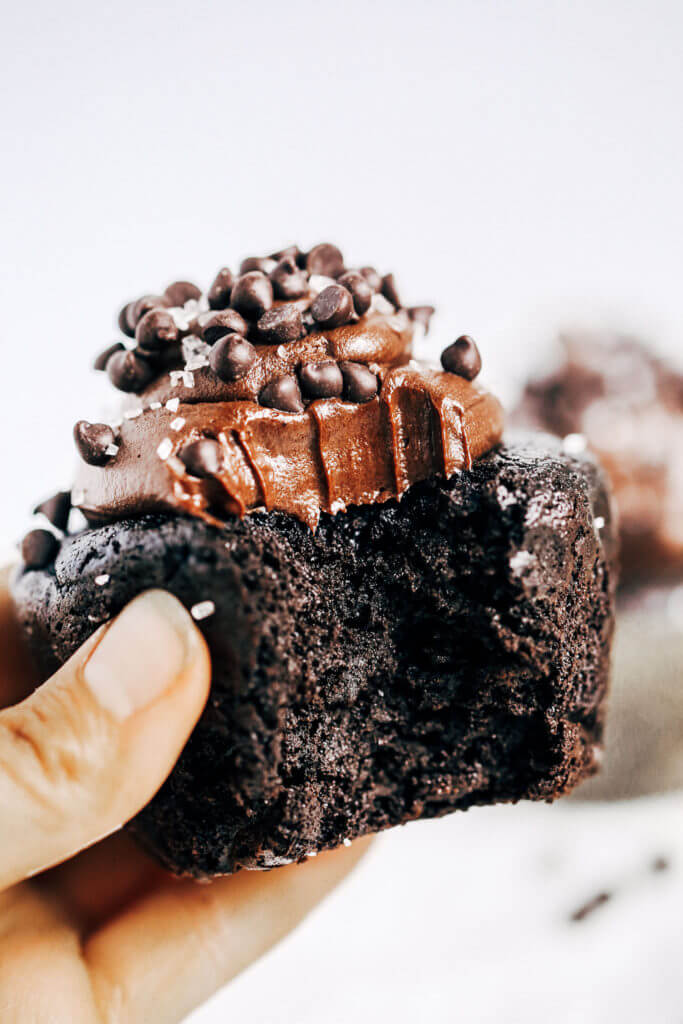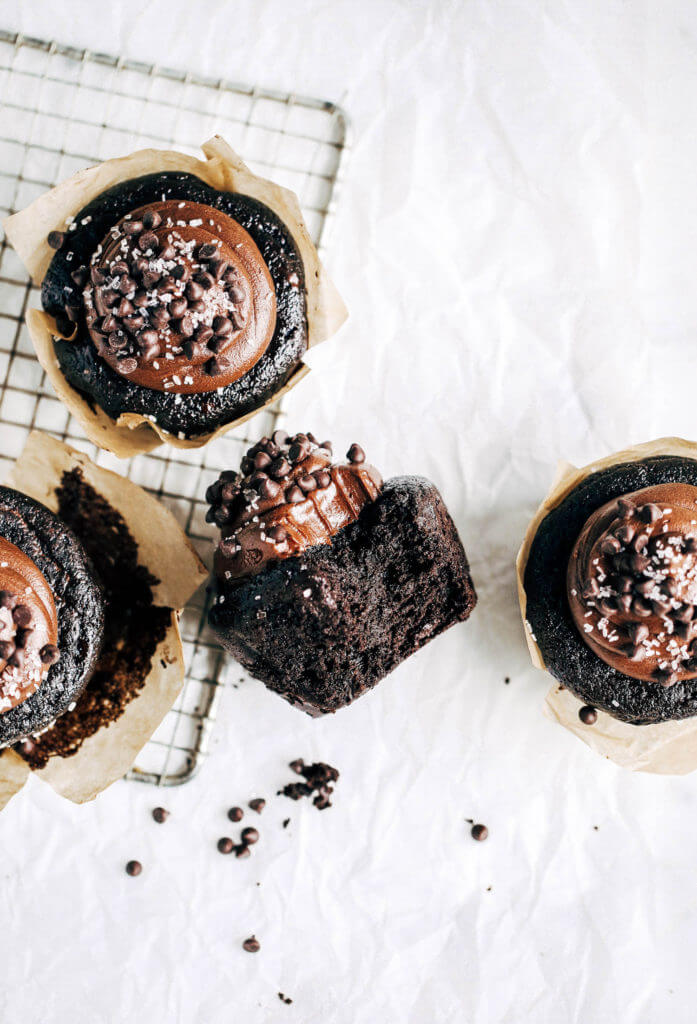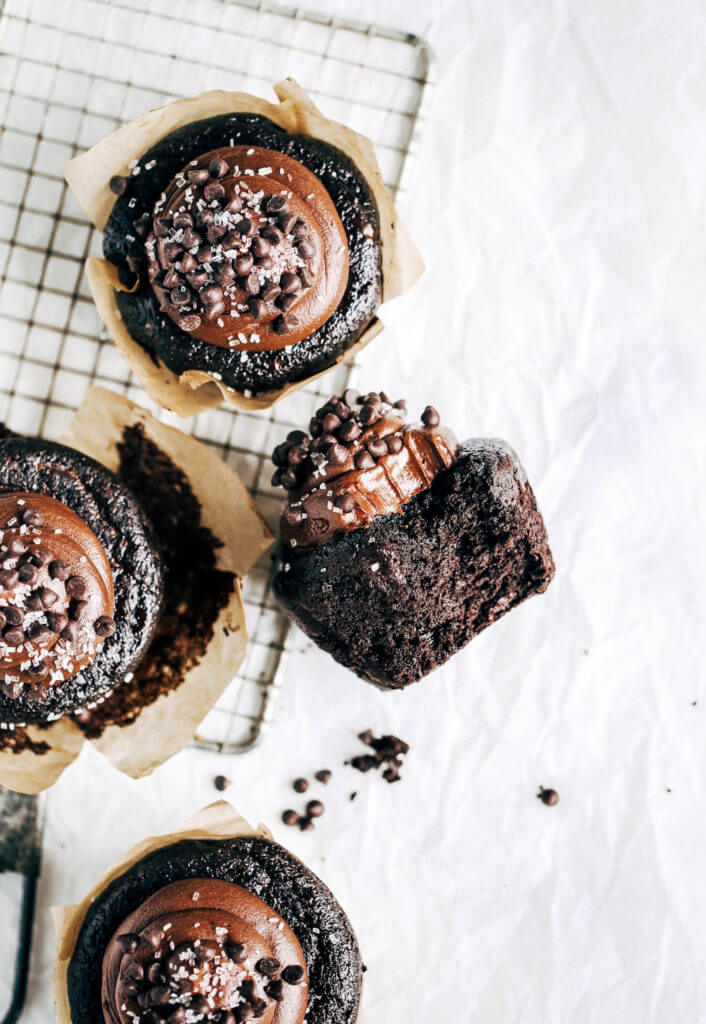 Ready To Change Your Life?
You know those rare moments when deep down… you know your life will never be the same?
These black-out triple chocolate cupcakes are life-changing.
I'm talking ten-star chocolate cupcakes. Yikes!
I would out-bid all others for a truly GOOD paleo cupcake.
Problem is, truly GOOD paleo cupcakes are hard to come by.
But these have me raising my paddle and rummaging frantically through my pockets to dig up a million dollars to out-bid all others for a bite of decadent, rich, best-ever chocolate cupcakes.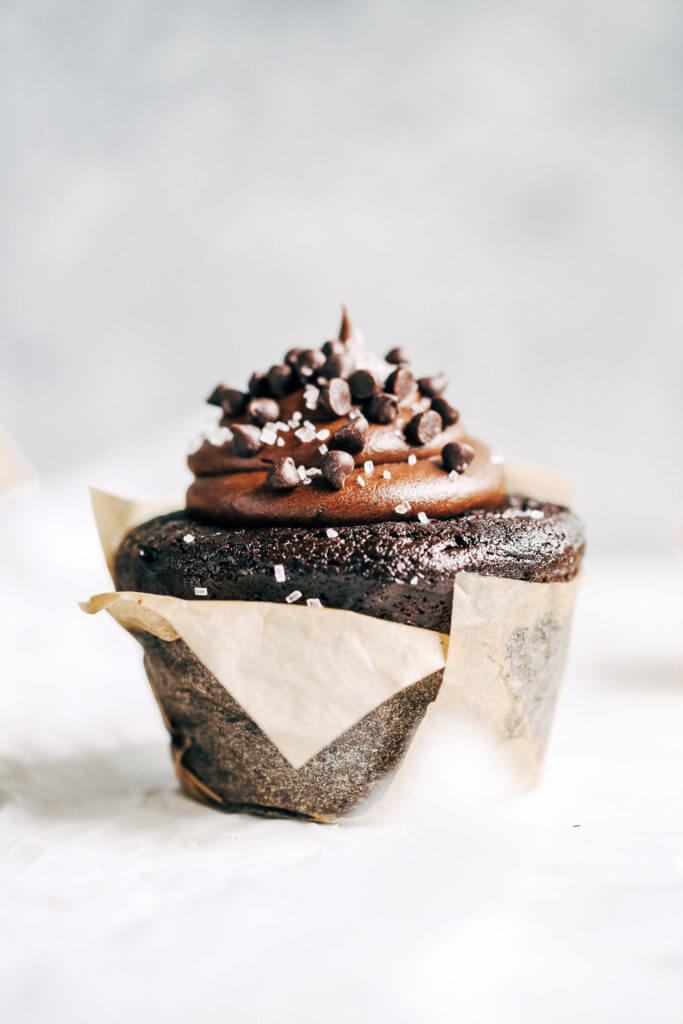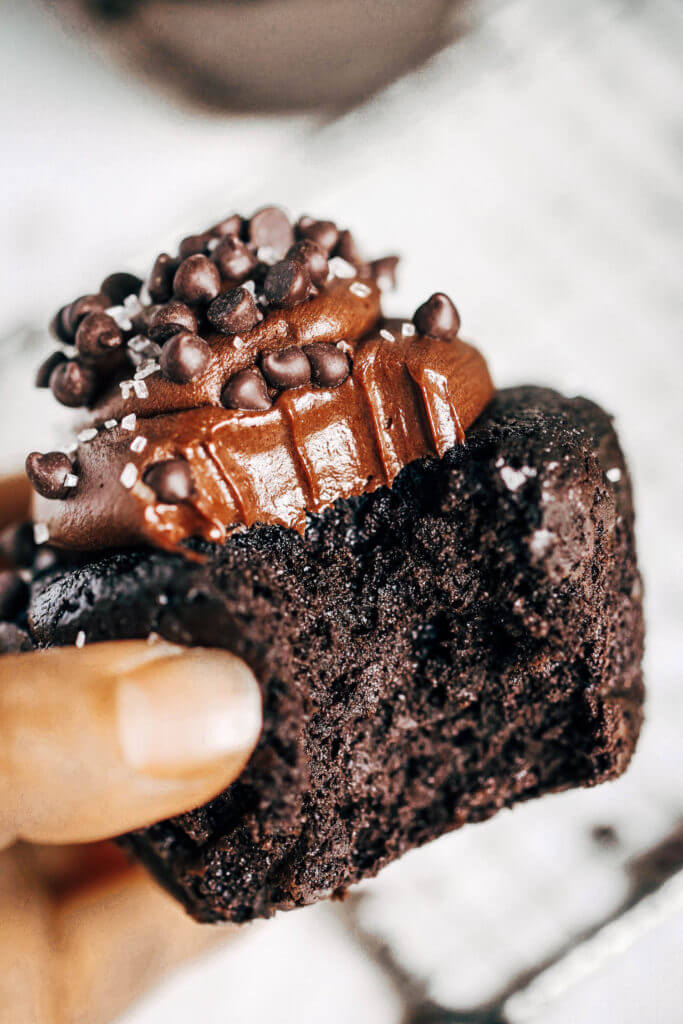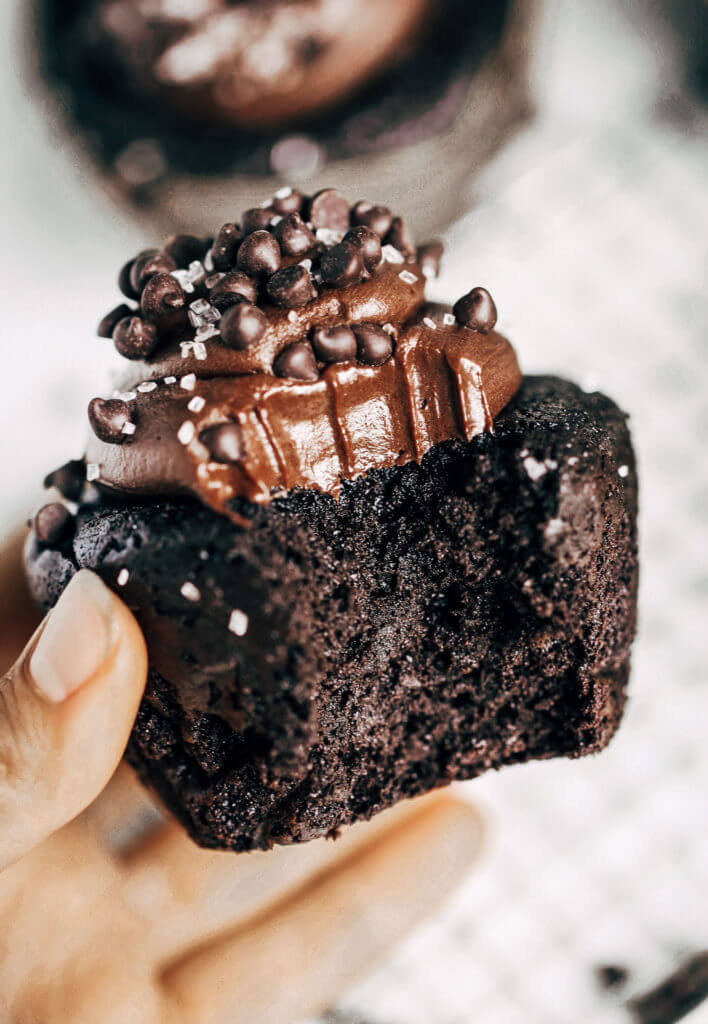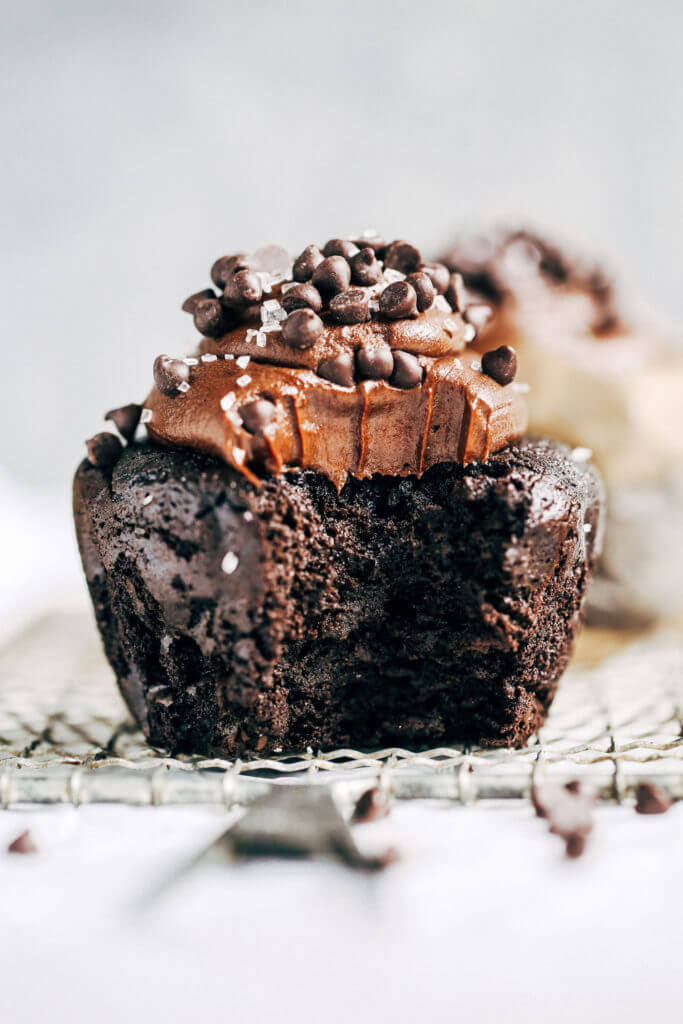 I'm picky when it comes to cupcakes.
I don't want to waste my taste buds or daily sugar quotient, on some dry-lousy cake with way too much oily frosting that makes me feel icky.
But, I'm all over these!!! This frosting is slick and smooth- just like in the movies!! 🙂
And the cake… well, the cake is on a whole other playing field.
Reasons why I'm a fan:
Moist factor.
Light & fluffy.
Indulgent as heck (good luck getting through a whole one of those giant-bakery-style cupcakes!)
Healthy… um, yes.
Made in a blender!!
Can be frozen, for all us save-for-later people.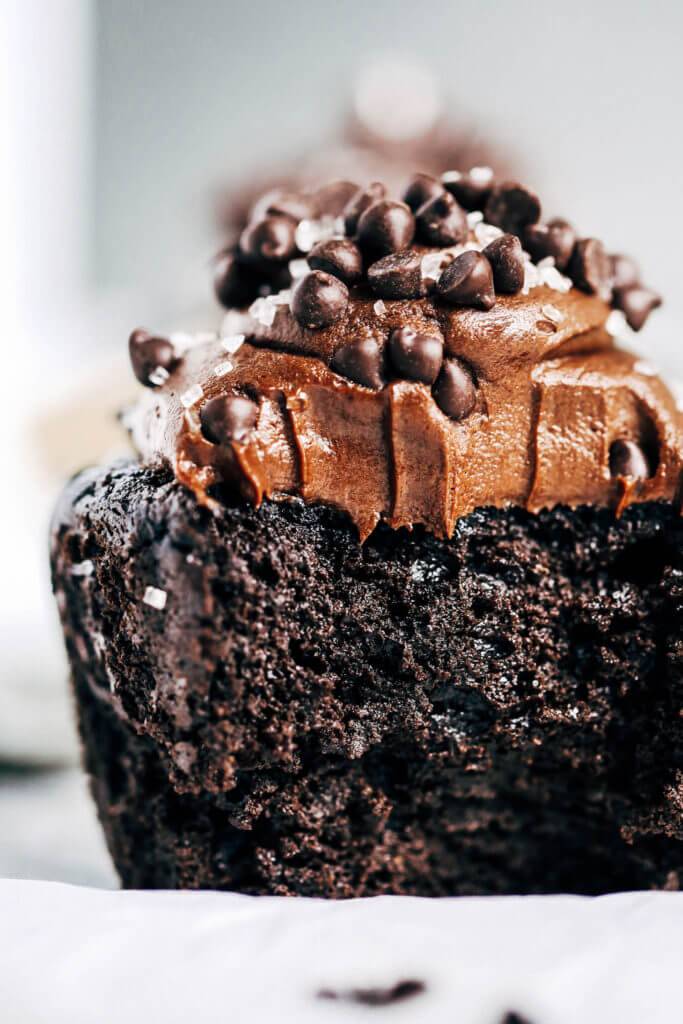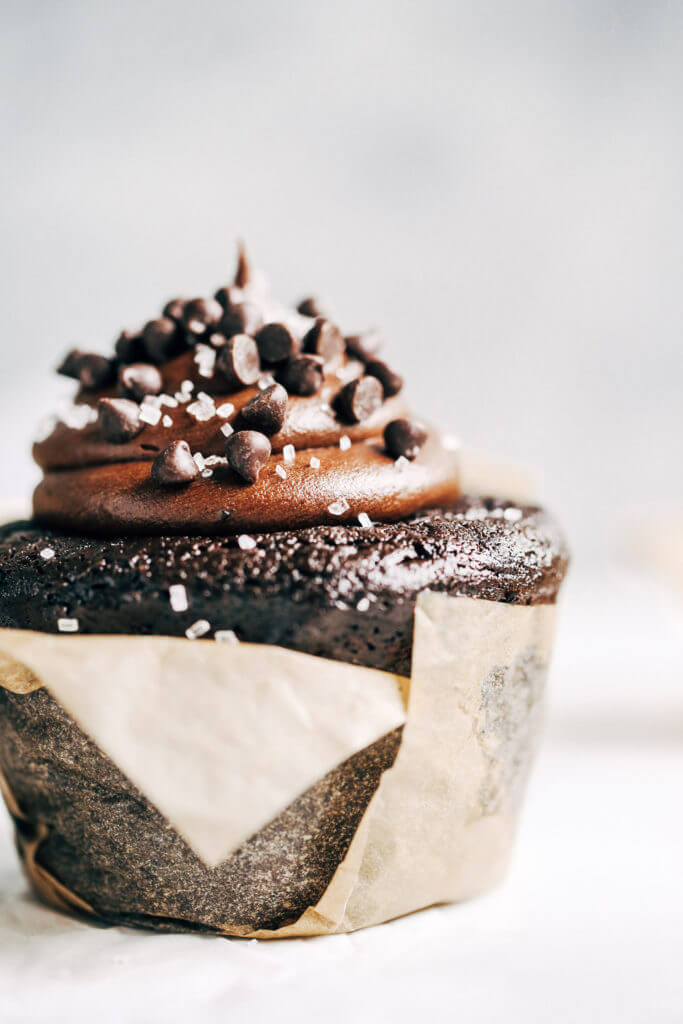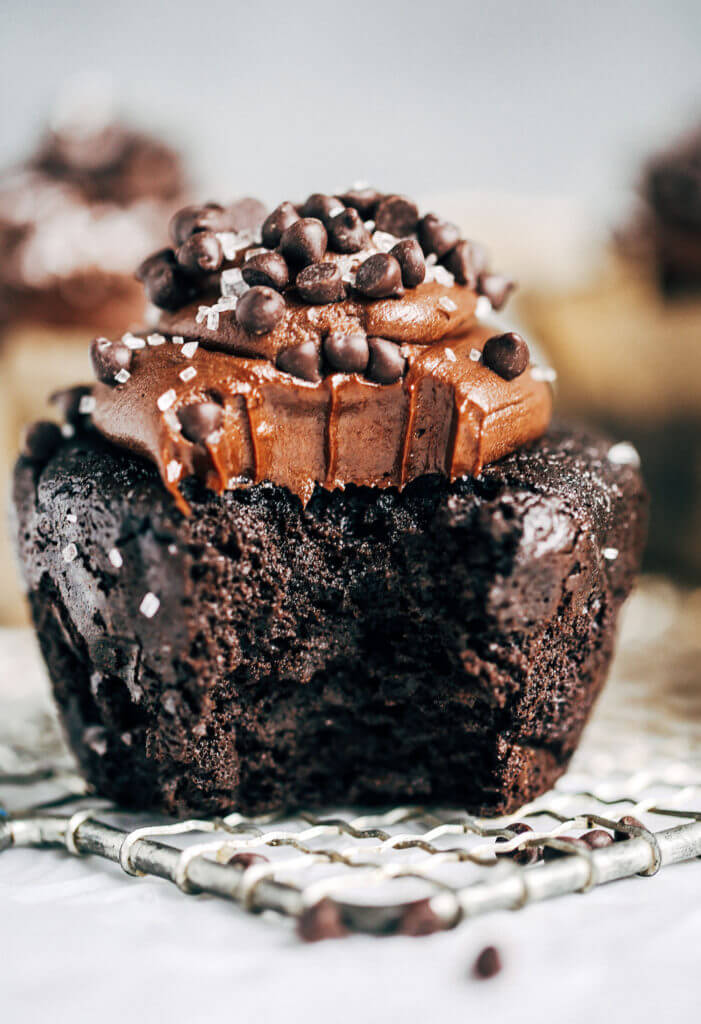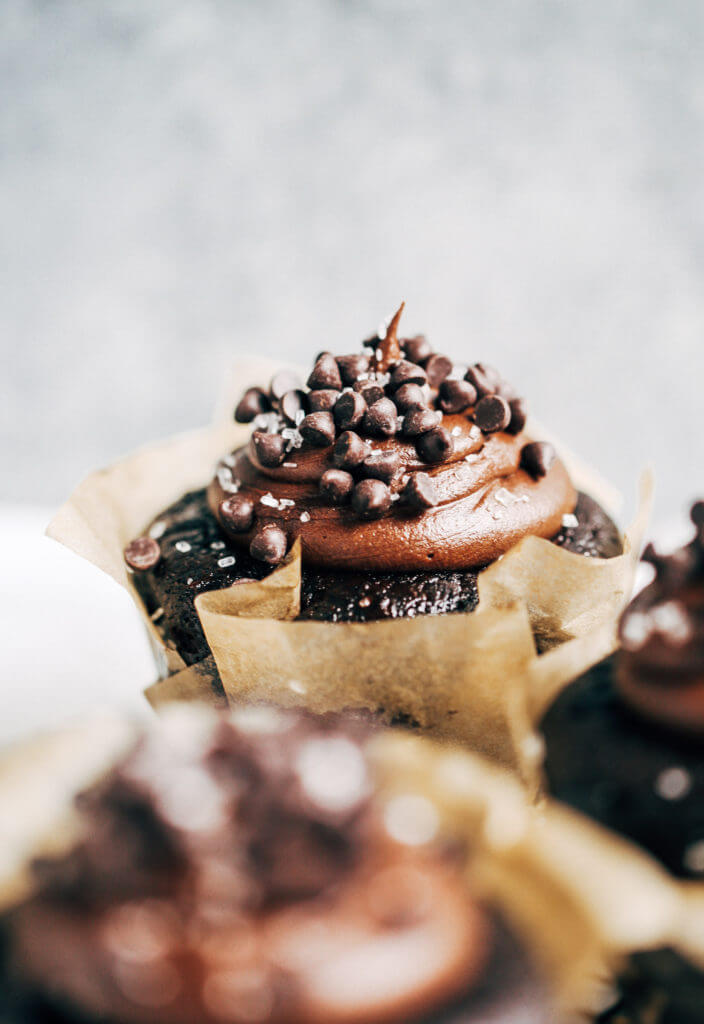 These are the "take me to a birthday party" cupcakes, "make me for a wedding" cupcakes, and the "here, you need these for your graduation ceremony" cupcakes.
These past few days I've been bumming around the house, trying to kick these seasonal allergies or whatever's going on.
Until I can get on with normal life- it's me + my sweatpants + this chocolate + my kitchen. Oh glory.
Enjoy!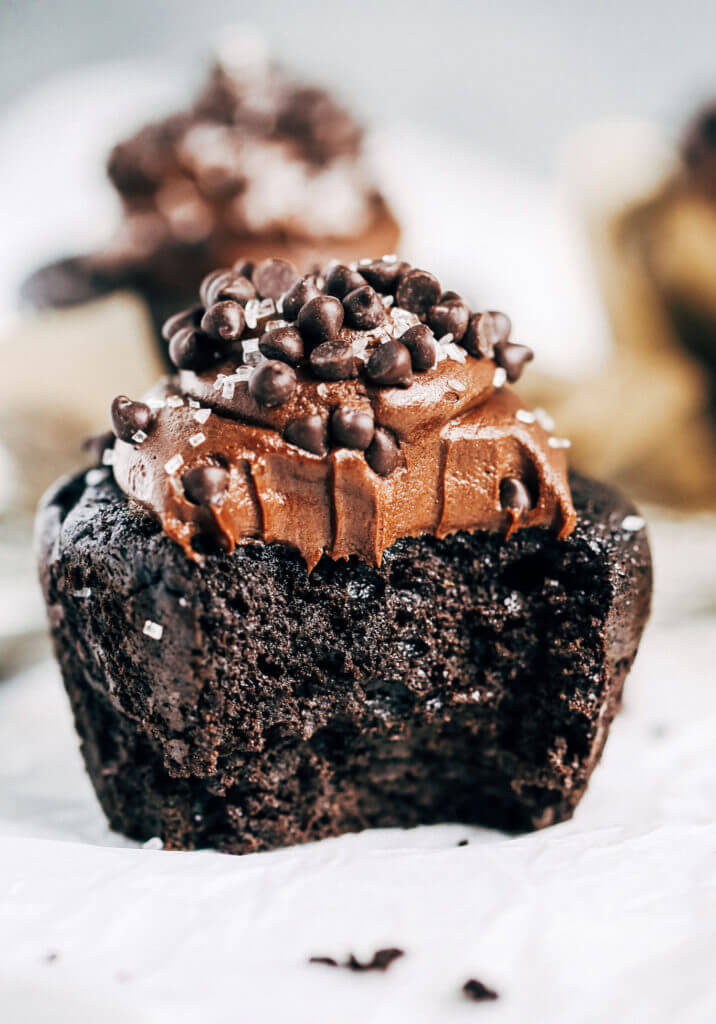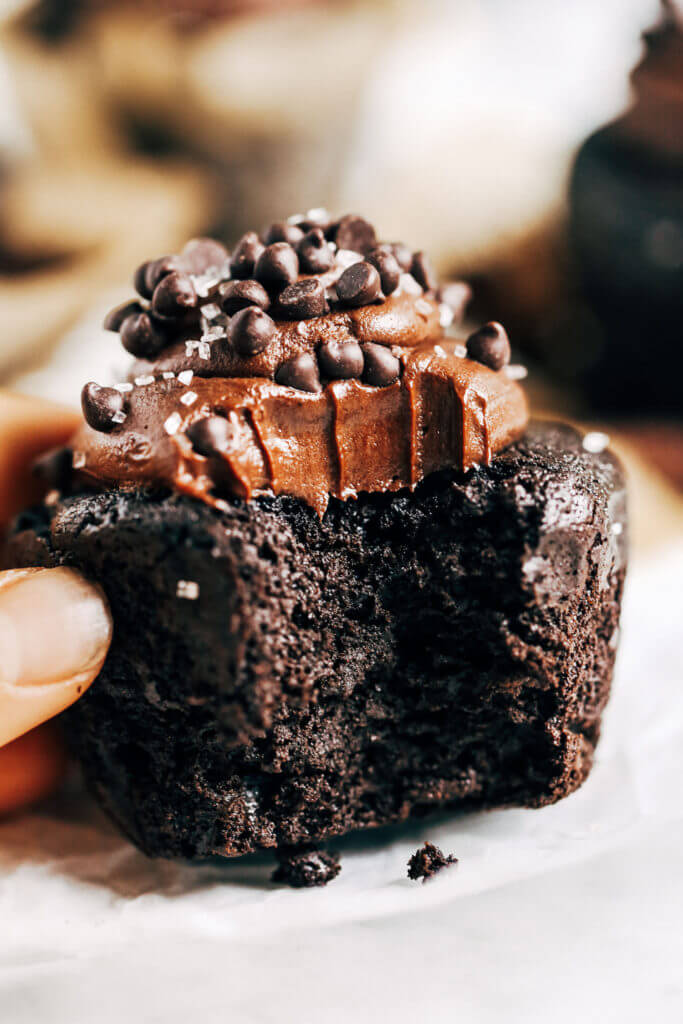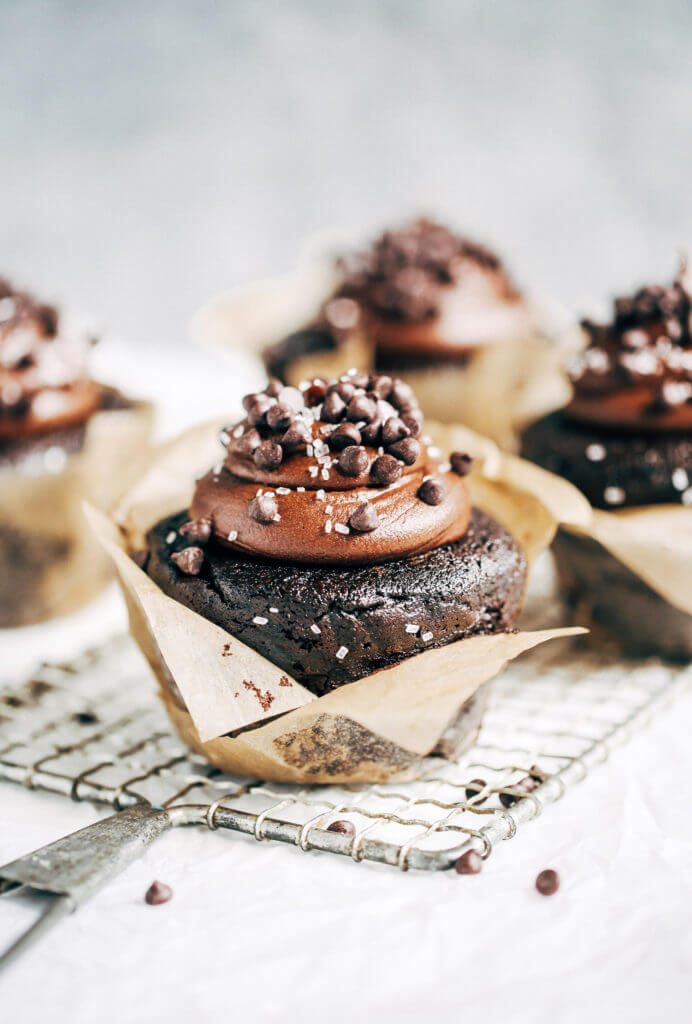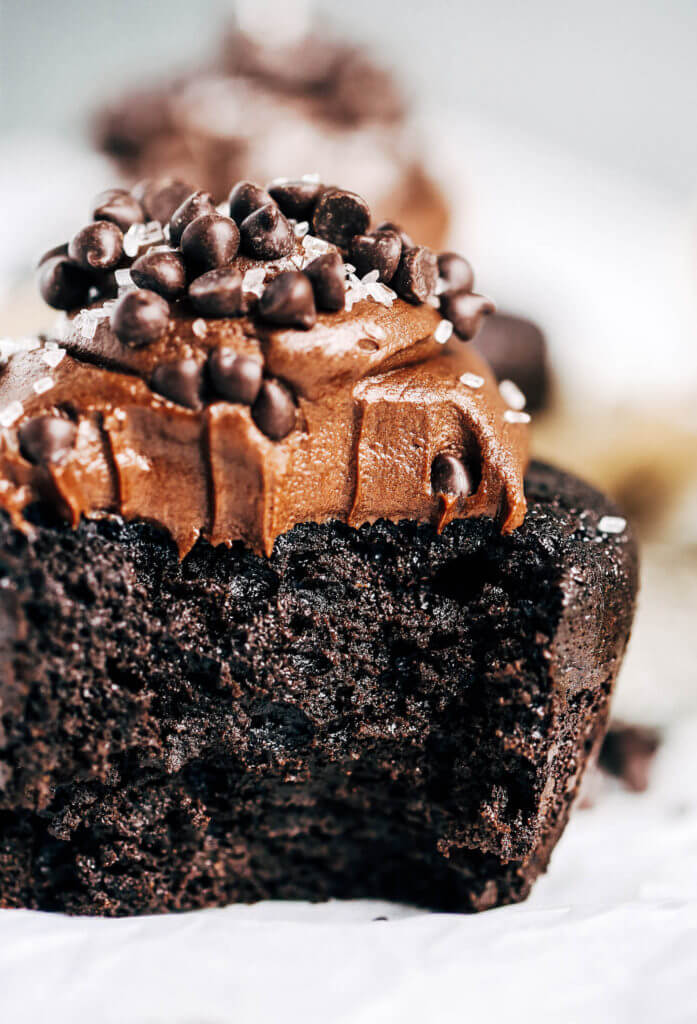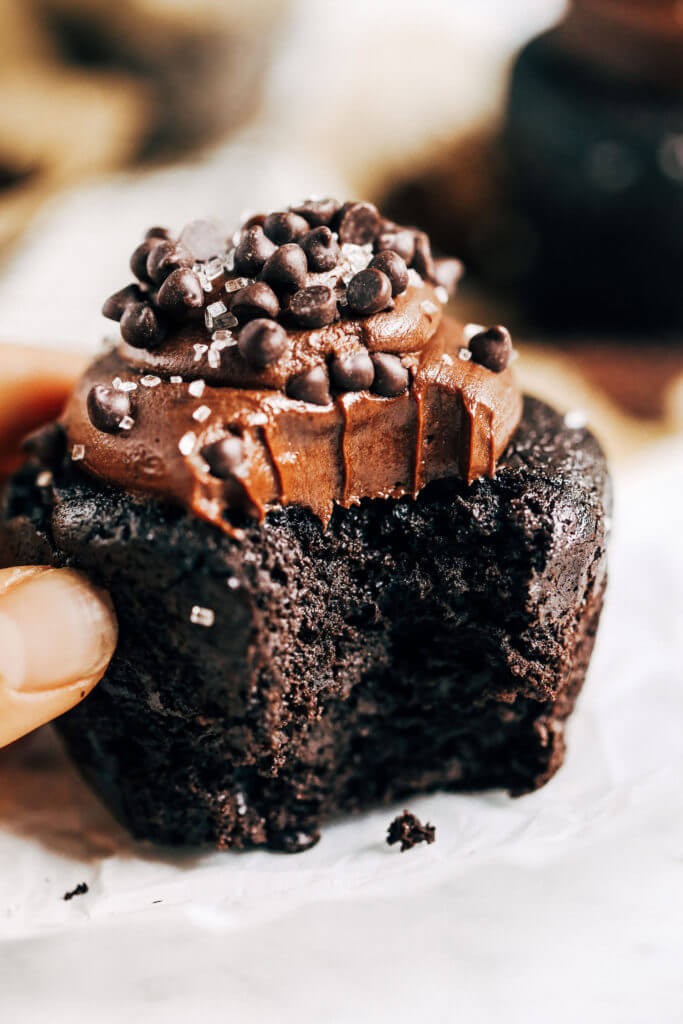 Preheat oven to 350F. Line a muffin pan with parchment paper liners.

In a blender combine all ingredients for cupcakes until smooth.

Fill each muffin pan 3/4 way full. Note: I use a large bakery style muffin pan, which produces 6 large cupcakes. If you use a regular muffin pan- bake for less time (about 20-25 minutes on 350F or until a knife when inserted comes out clean). I bake the large bakery style cupcakes on 350F for 30 minutes.

In a double boiler melt ingredients for frosting and whisk until smooth. Transfer frosting to fridge or freezer for 15-30 minutes then whip until it reaches a fluffy spreadable consistency. If the frosting becomes too hard, use a hair dryer and whisk while heating until it becomes spreadable again.

Frost cupcakes. Optional: top with natural sprinkles or mini chocolate chips.
Nutrition Facts

Life-Changing Paleo Chocolate Cupcakes

Amount Per Serving

Calories 414

Calories from Fat 288

% Daily Value*

Total Fat 32g 49%

Cholesterol 62mg 21%

Sodium 167mg 7%

Potassium 244mg 7%

Total Carbohydrates 37g 12%

Protein 9g 18%

* Percent Daily Values are based on a 2000 calorie diet.