boiled sweet potato
Category
---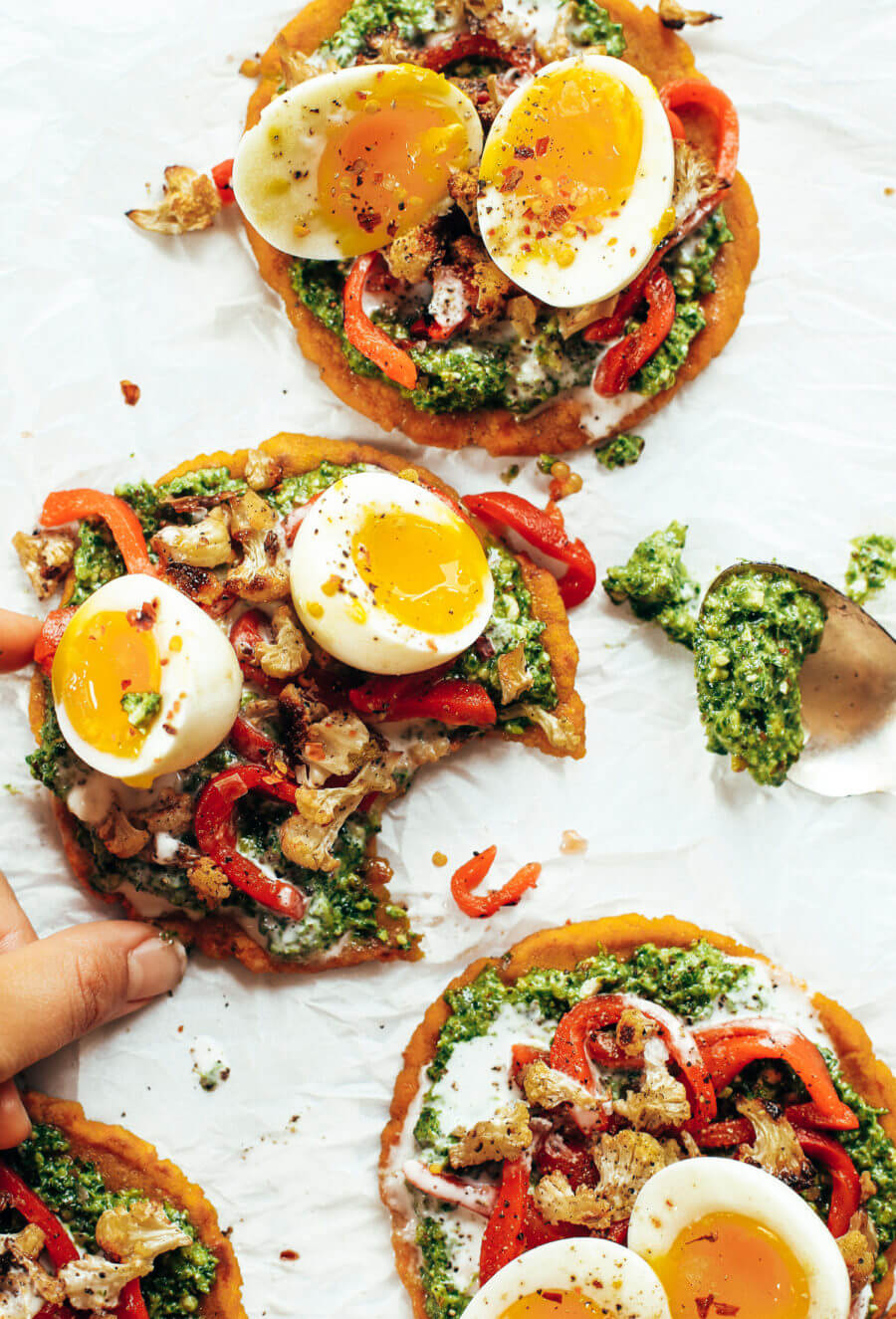 Fresh and flavorful sweet potato pitas with 5 minute kale avocado pesto! An easy whole30 and paleo meal prep idea for family dinners this summer.

Print Recipe Kale Pesto Paleo Sweet Potato Pitas Fresh and flavorful sweet potato pitas with 5 minute kale avocado pesto! An easy whole30 and paleo meal prep idea for family dinners this summer. Ingredients Pita Main Dish Votes: 4
Rating: 5
You: Rate this recipe! Info Cook Time 50 minutes Prep Time 25 minutes Servings servings MetricUS Imperial Course Main Dish Votes: 4
Rating: 5
You: Rate this recipe! Ingredients Pita
Preheat oven to 350F.
In a food processor or bowl combine ingredients for pitas until smooth. Note: Add more or less cassava flour to get the dough to be pliable. If you don't have cooked sweet potato on hand, make it by peeling a large sweet potato, cutting into 2" chunks, and boiling in water until soft (drain water from sweet potatoes after boiling).
Separate dough into 4-5 equal parts and press down with your fingers into flat 5" pitas on a baking tray lined with parchment paper. Bake on 350F for 10 minutes on each side until golden brown.
Preheat oven to 425F. Add chopped cauliflower on a baking tray lined with parchment paper, drizzle with olive oil, salt and pepper to taste, and bake on 425F for 30 minutes.
To make soft boiled eggs, bring a pot of water to a boil then add eggs and boil for 7 minutes. Remove eggs and chill in an ice bath before peeling.
In a food processor blend ingredients for kale pesto until it reaches desired consistency.
Assemble pitas by layering on pesto, roasted cauliflower, red peppers, and eggs. Top with fresh lime juice, chili flakes, and coconut milk to taste.
Nutrition Facts Kale Pesto Paleo Sweet Potato Pitas Amount Per Serving Calories 481 Calories from Fat 261 % Daily Value* Total Fat 29g 45% Saturated Fat 4g 20% Polyunsaturated Fat 3g Monounsaturated Fat 14g Cholesterol 233mg 78% Sodium 841mg 35% Potassium 1141mg 33% Total Carbohydrates 45g 15% Dietary Fiber 12g 48% Sugars 10g Protein 16g 32% Vitamin A 157% Vitamin C 246% Calcium 15% Iron 18% * Percent Daily Values are based on a 2000 calorie diet.
Read more