Healthy Paleo Gluten Free Sandwich Bread
---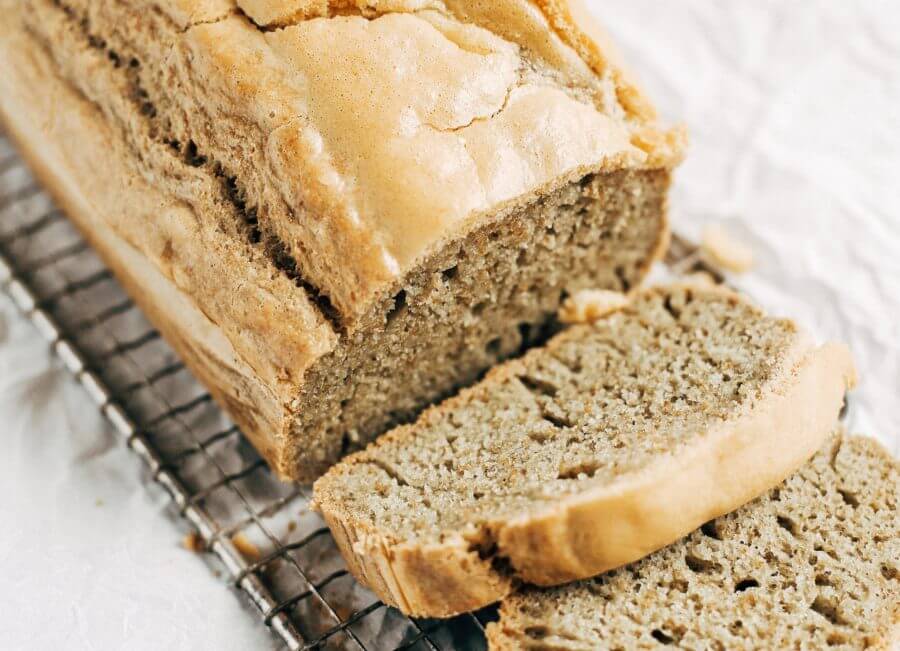 Healthy paleo sandwich bread- made in the blender! Makes perfect sandwiches. Easy gluten free and grain free bread recipe. Light and fluffy bread with a nice crust.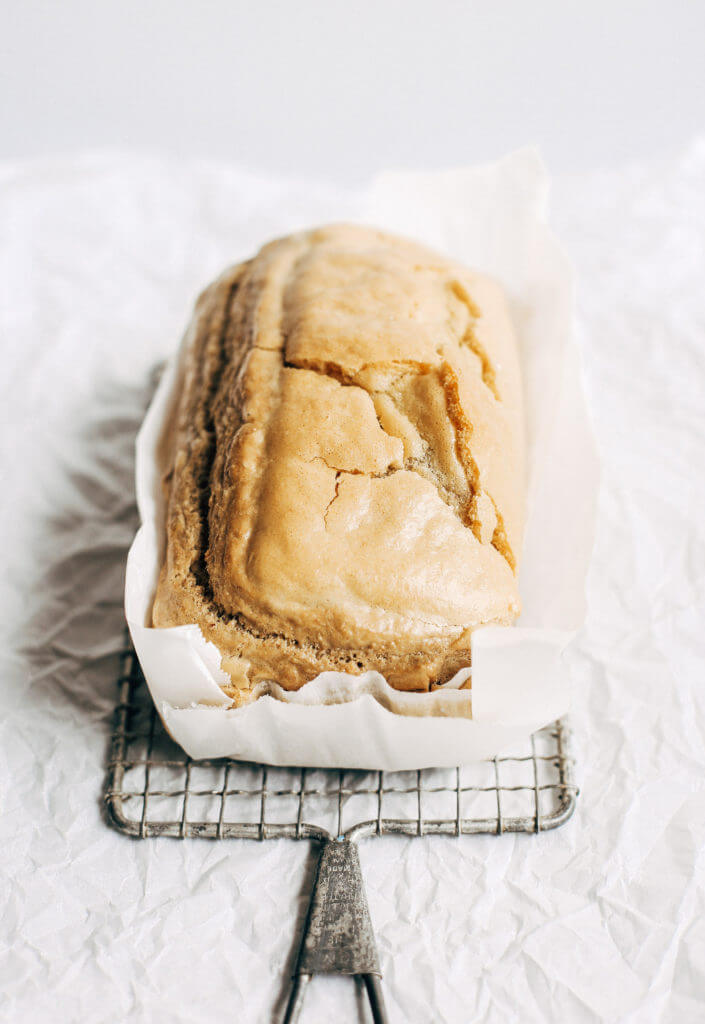 Guess what!?
This bread is real!
Real loaf size.
Real hight + real fluffiness.
Yes, it's pretty much paleo bread dreams come true.
With this sandwich bread, you can actually make reeeal sandwiches. The kind you want to eat. Not the crumbly kind you wish you wouldn't have eaten.
Some of my bready attempts in the past have become really popular on my site, but there is one thing missing: the height of that rise baby.
This time around though, we have a legit-looking bread loaf that makes the perfect sandwich.
I'm pretty happy about this right now.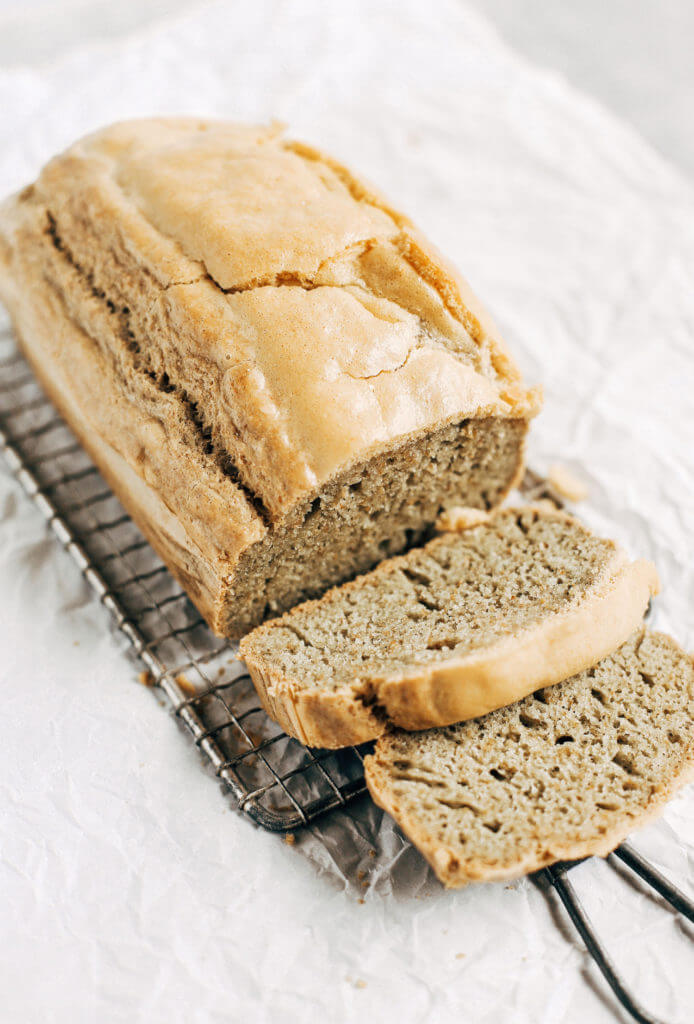 healthy bread win!
Today I did the unimaginable.
Desperate times call for desperate measures, right?
I might have gone a little Paris Geller on this one.
So, I have been searching for the perfect marble slab for food photography backdrops… for over a year.
I keep scouring the same Seattle location over and over, but it never seems to show up.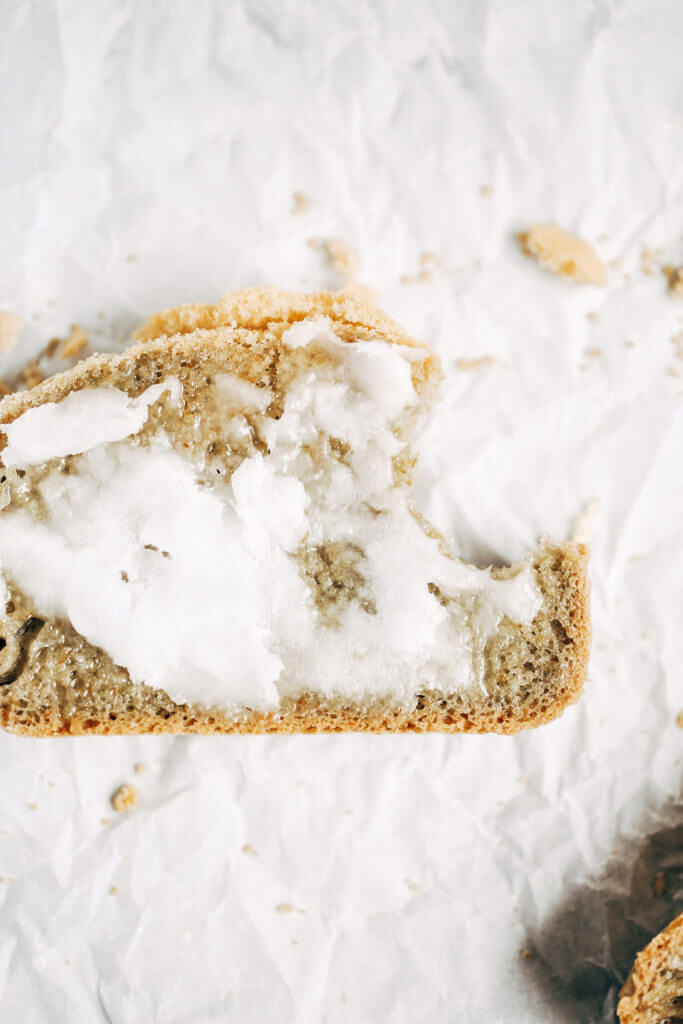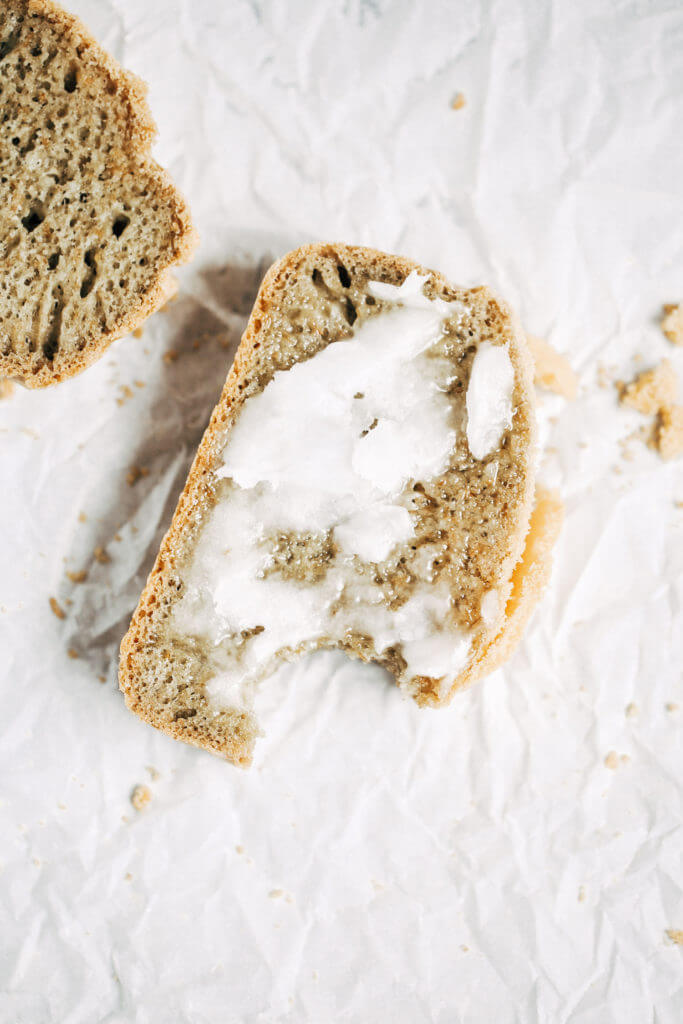 So, I decided to take things to a national level.
I spent some solid morning hours getting in contact with every Crate And Barrel, not only in Washington state, but also Oregon, California, New York, Michigan, and Minnesota.
I'm wiped now.
No luck from any of the gazillion stores I called and emailed. Wasted hours of my life, please come back!!
One day, when the right slab of marble turns up, this will all make a very good story with a cinderella ending.
But for now, I'm not feeling it. 🙂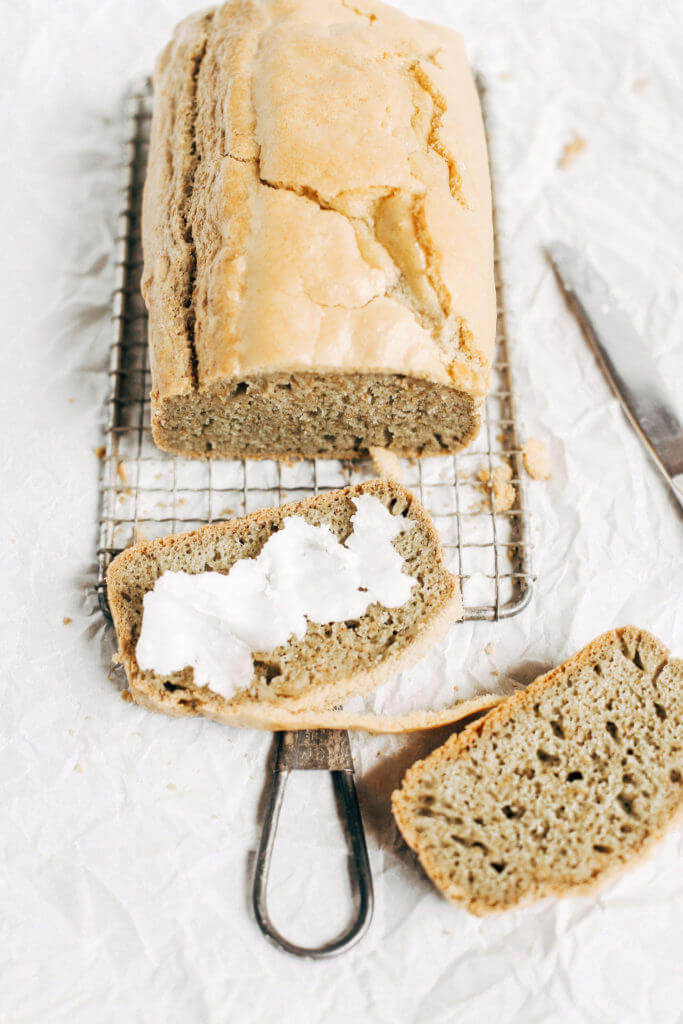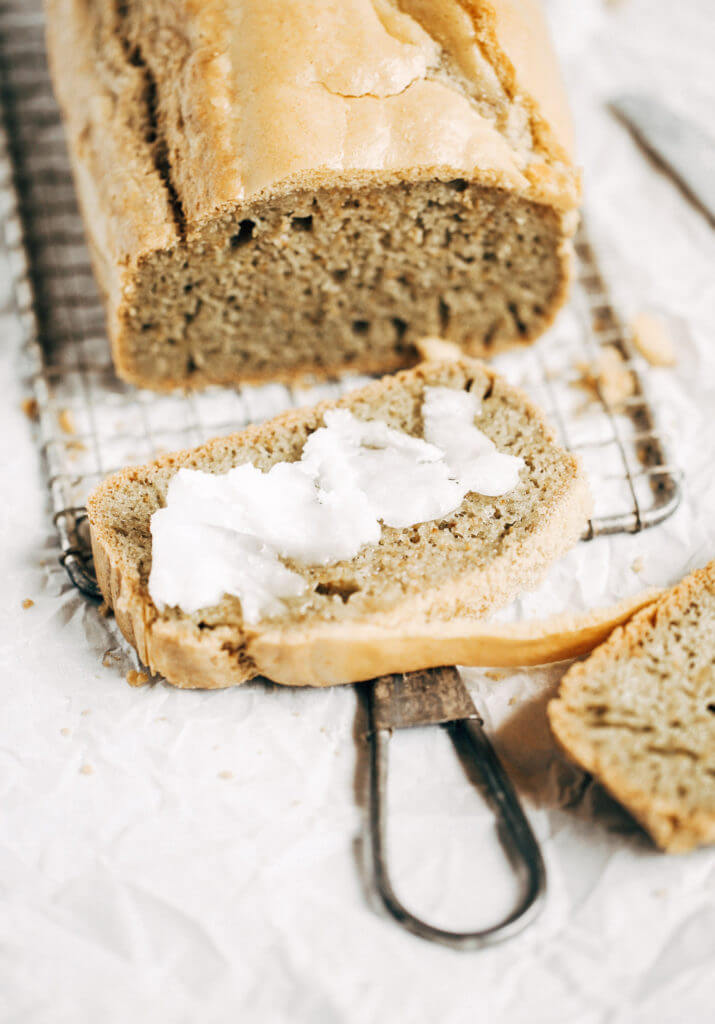 I don't know what it is about today; I'm just not feeling it.
So, I sat myself down after some yoga and made this mind-blowing creamy frozen treat: sweet potato chocolate smoothie- for lunch.
Chocolate cures all, I am convinced.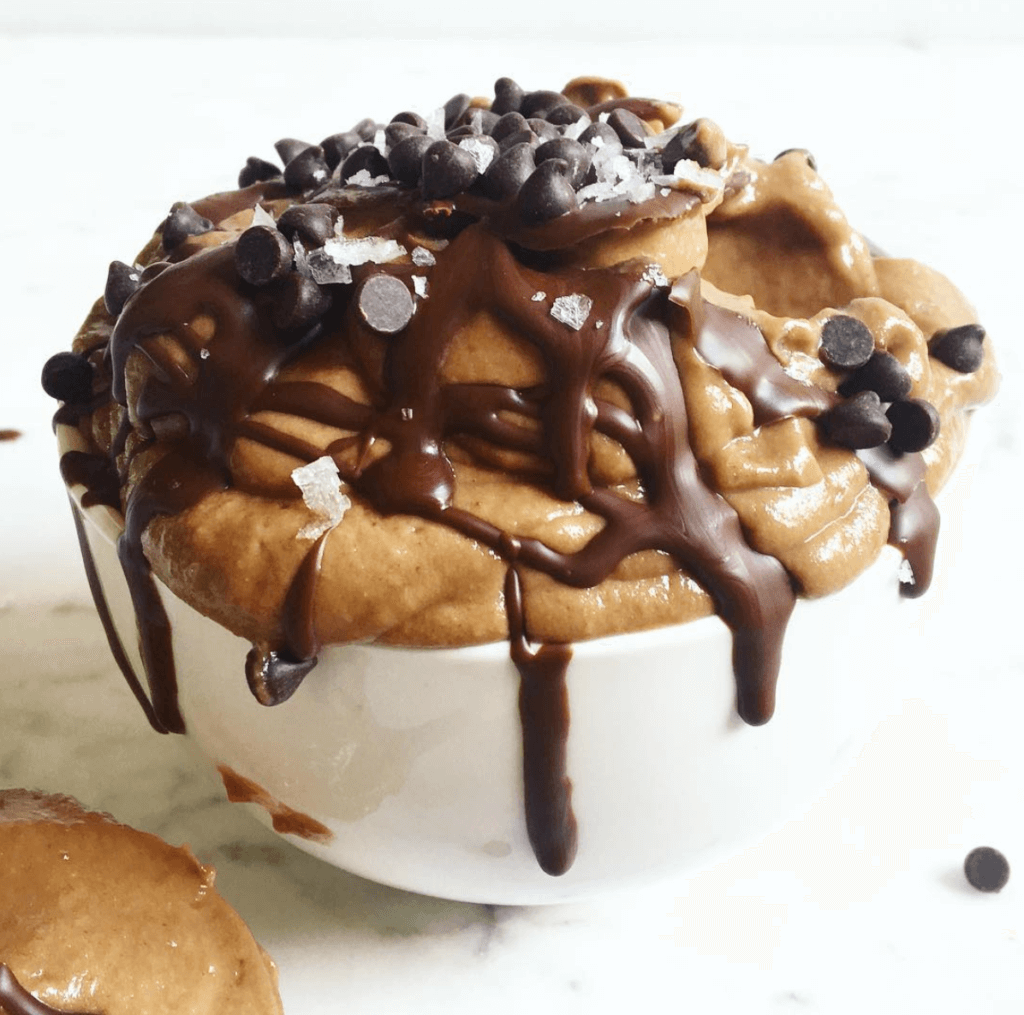 If you're feelin' this chocolate bowl, grab the recipe here.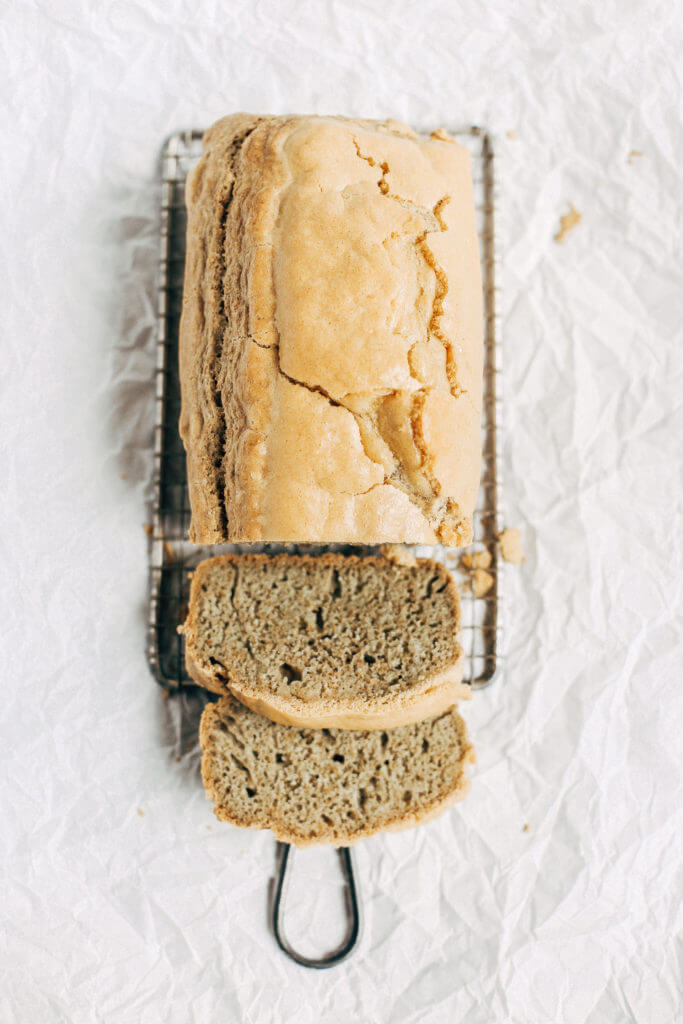 Work for me looks so different all the time.
There are endless to-do lists, but no one riding me to get it all done.
The self set pace is pretty much heaven, when all you want to do is crawl back into bed and scoop chocolate sweet potato ice-cream all day.
Please, try to be healthier then me and go make a sandwich. 🙂
More like this:
Blender Almond Flour Tortillas
Healthy 5 Minute Paleo Sandwich Bread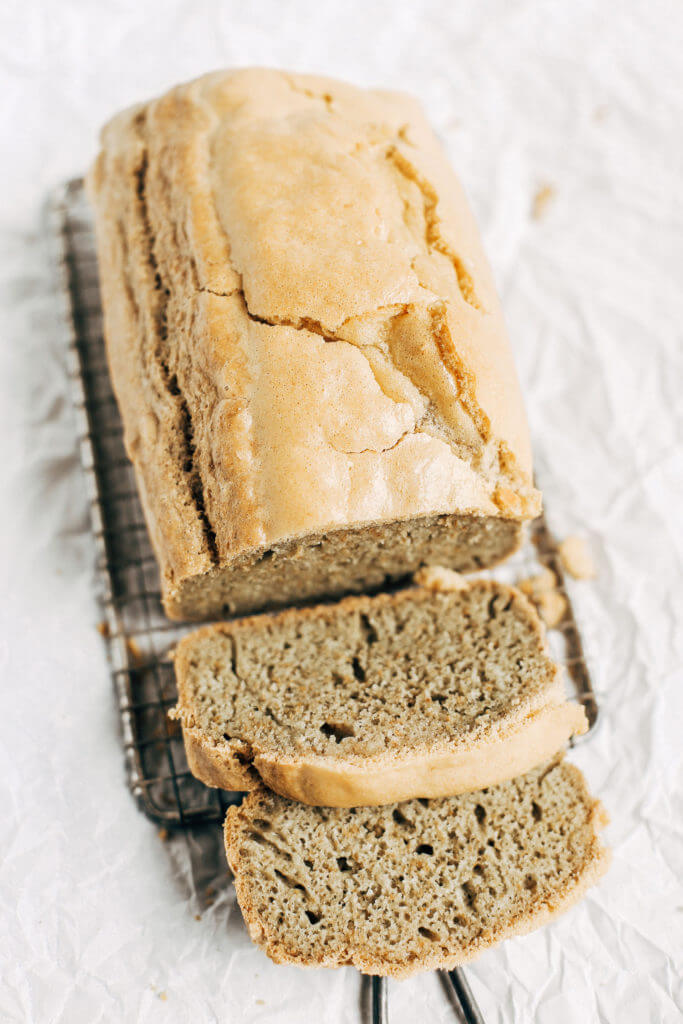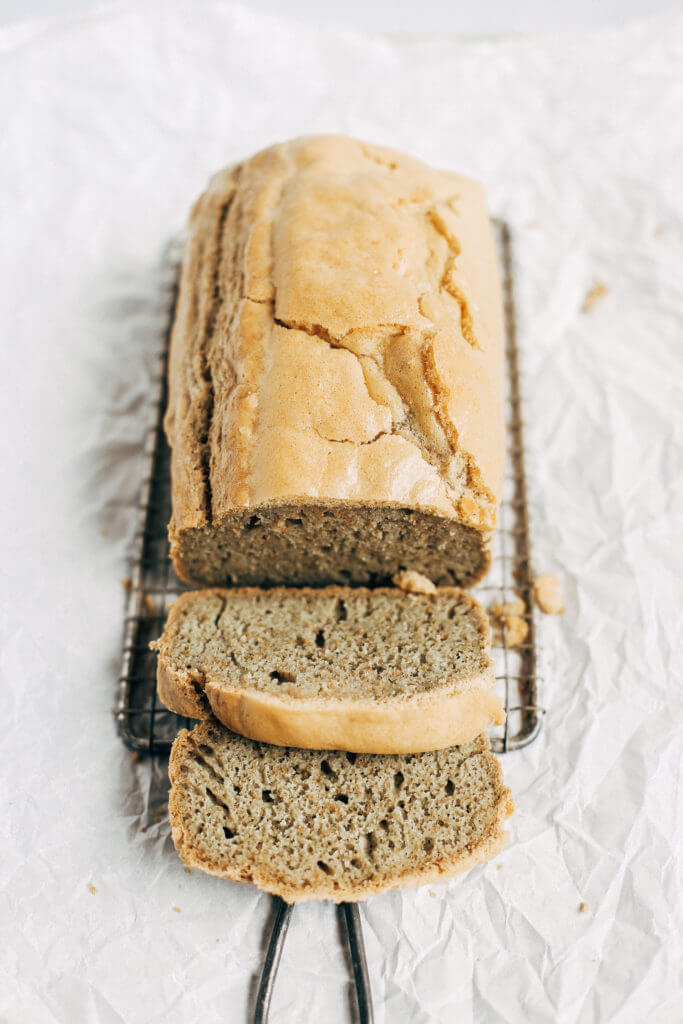 Preheat oven to 350F. Line a 8" by 4" bread pan with parchment paper.

In a blender, food processor, or by hand combine ingredients for bread until smooth.

Pour batter into bread pan (it will be runny). Bake on 350F for 50-60 minutes until golden on top- you will know it is finished cooking when a knife inserted into the center of the loaf comes out clean. Allow to set for a few minutes before serving. Store loaf in the fridge or freezer to retain freshness (if you leave it on the counter, it will ferment).
Nutrition Facts

Healthy Paleo Gluten Free Sandwich Bread

Amount Per Serving

Calories 207

Calories from Fat 99

% Daily Value*

Total Fat 11g 17%

Cholesterol 80mg 27%

Sodium 201mg 8%

Potassium 25mg 1%

Total Carbohydrates 22g 7%

Protein 7g 14%

* Percent Daily Values are based on a 2000 calorie diet.