5 Minute Fluffy Flourless Paleo Hamburger Buns
---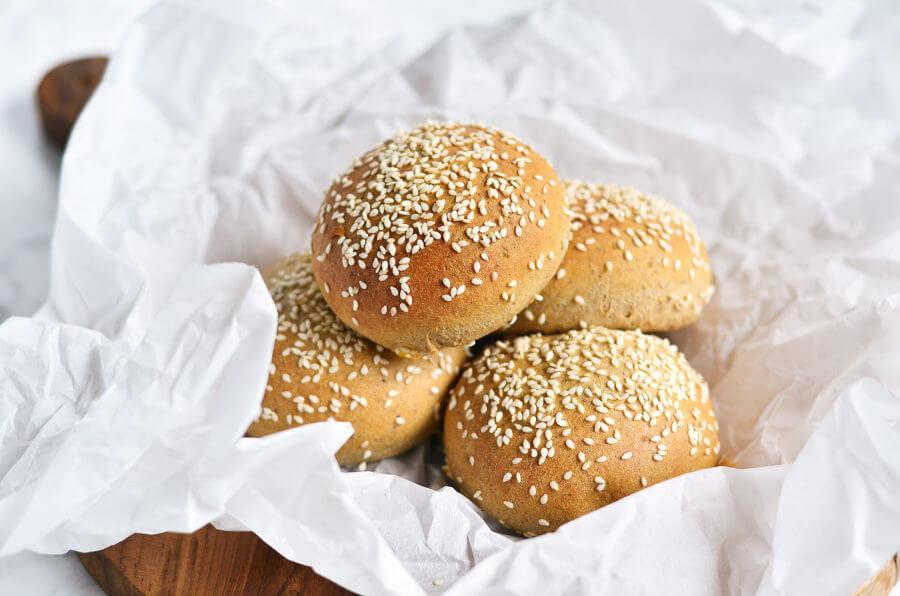 Extra fluffy and easy to make paleo hamburger buns will leave you wondering why you ever loved the grain filled life in the first place. These grain free hamburger buns are yeast free and only take 5 minute to prepare!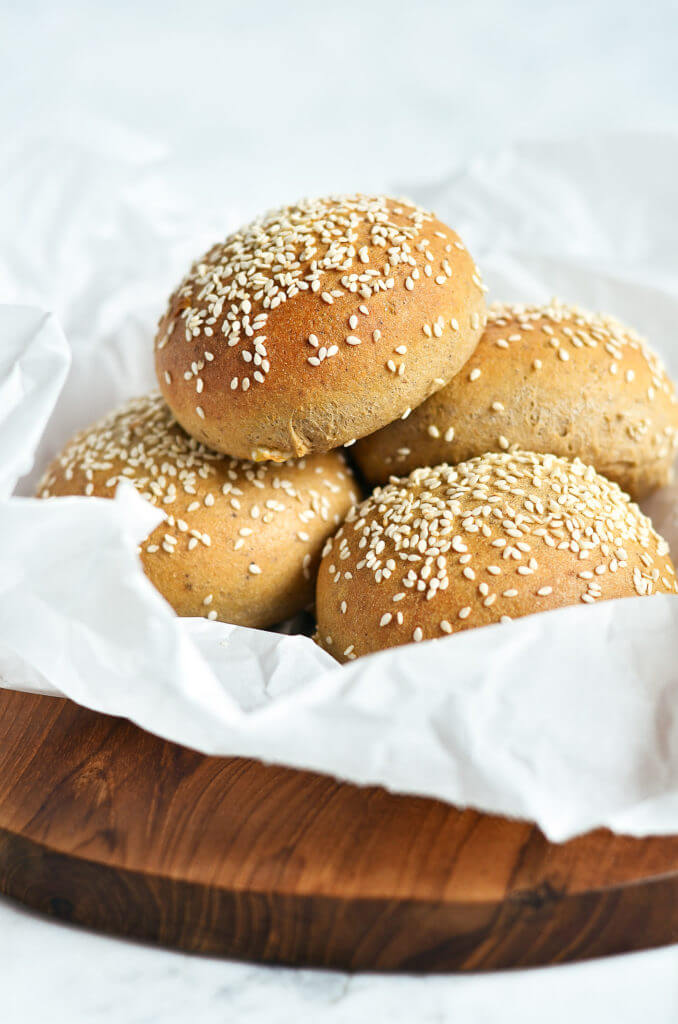 soft and fluffy hamburger buns!
These deliciously gluten free and grain free buns will change your world. I LOVE these hamburger buns!!! Like, L O V E. The simple ingredients in these bready buns make such a lovely flavor. And paired with a Paleo Bacon Garlic Avocado Burger is a match made in heaven!
The pure ease of making this recipe is the second reason why I keep coming back and making this recipe, over and over again.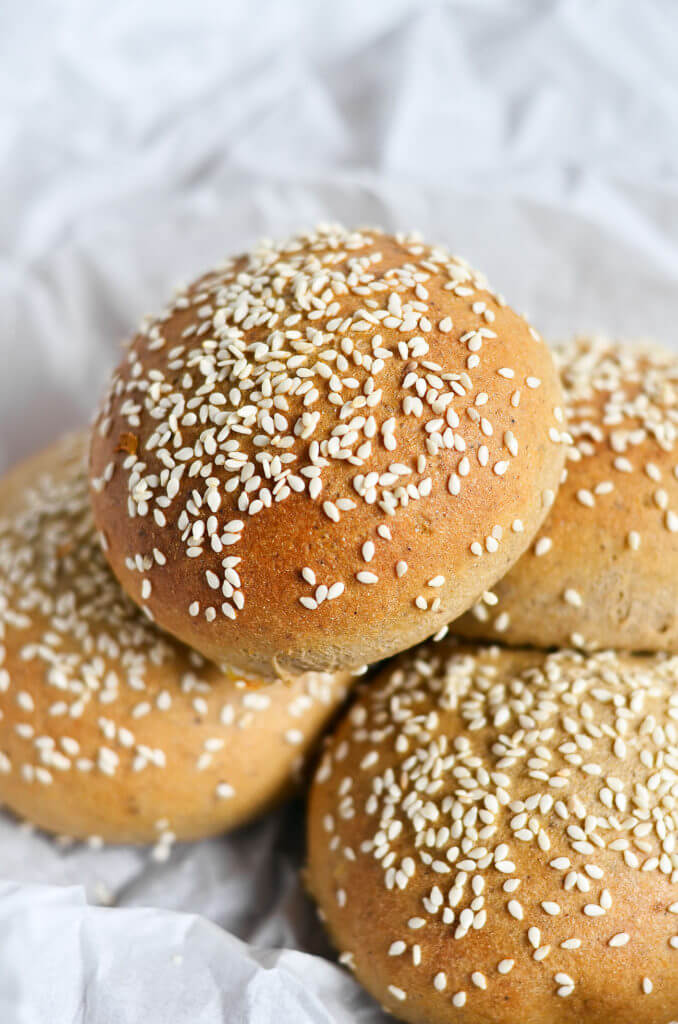 All the backyard BBQ vibes with these buns. I like to stuff these with burgers, bacon, or turkey breast and make it a sandwich. They are also wonderful eaten like a roll with a slab of dairy free butter and jam!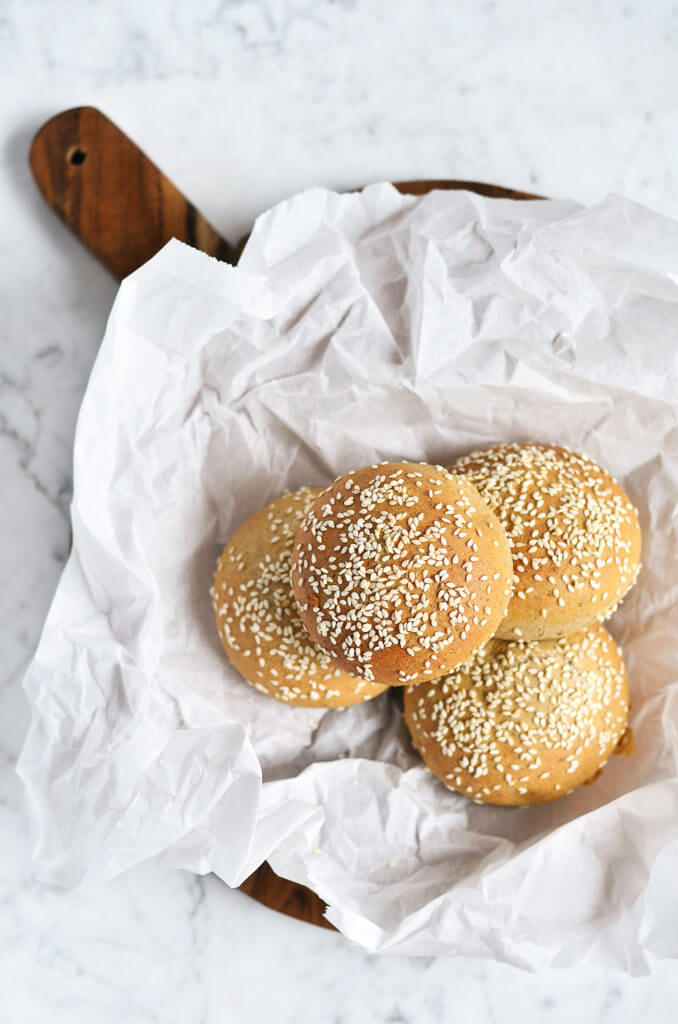 This recipe contains NO yeast!!! And no nuts! Which is wonderful, because this means there is no waiting around time, watching your lovely bready packages rise at snails pace. Everything goes in the food processor, gets blended up, and then it's in the oven!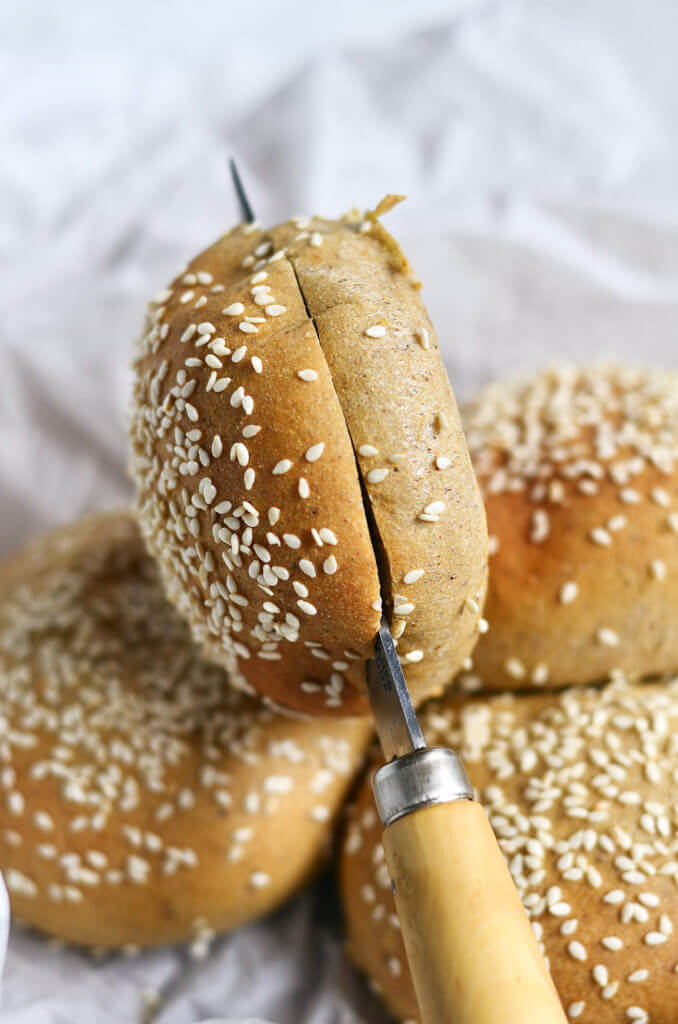 This week I have been either carb deprived or just ravishingly hungry. I think both. All I know is, yesterday all I wanted (needed) was loads of pancakes! Loads and loads of pancakes.
I whipped up a batch of my favorite fluffy paleo pancakes and before I knew it I had eaten the entire batch. I was in shock. Never has that happened before. I am kinda surprises at my intense cravings lately. Today, it was these hamburger buns topped with fresh avocado and basil👌
Enjoy topping off your Sunday BBQ with these beautiful buns! NO need to skimp, get the full experience and fall more in love with the paleo diet with every bite. No? That was just me?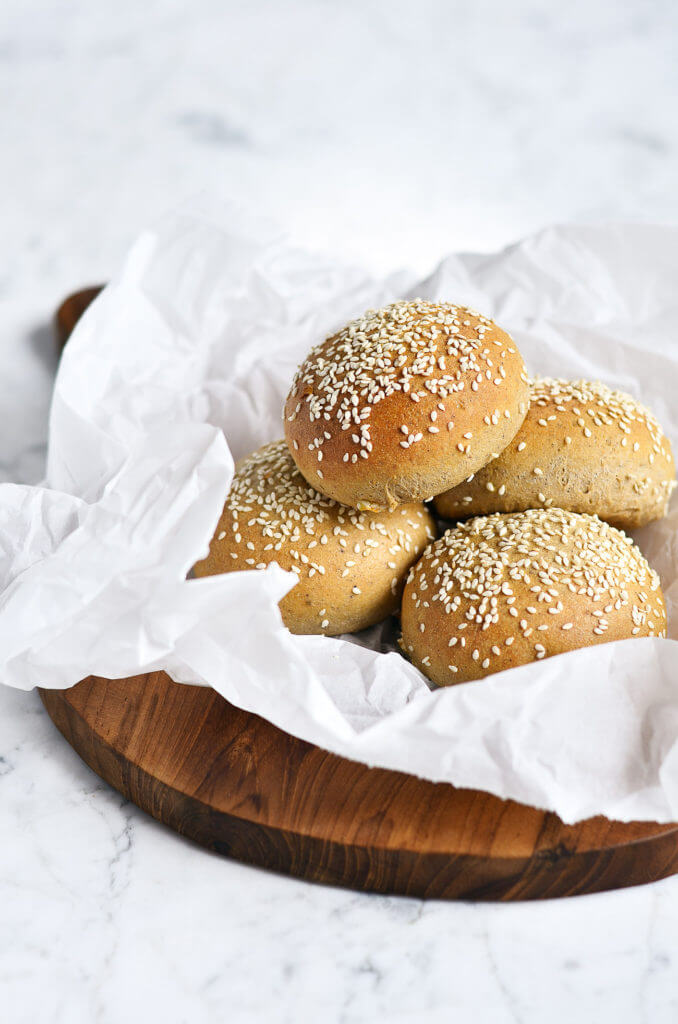 Preheat oven to 400F. Line a baking sheet with parchment paper.

In a food processor combine all the ingredients for the hamburger buns. Puree until the dough is smooth.

Divide the dough into four equal parts and shape into a round ball (if the dough is sticking, coat your hands in water and then shape the dough). Pat the round buns down into a dome shape. Brush the buns with egg wash and then sprinkle with sesame seeds.

Bake on 400F for about 22-25 minutes until golden brown.
Nutrition Facts

5 Minute Fluffy Flourless Paleo Hamburger Buns

Amount Per Serving

Calories 176

Calories from Fat 36

% Daily Value*

Total Fat 4g 6%

Cholesterol 186mg 62%

Sodium 420mg 18%

Potassium 164mg 5%

Total Carbohydrates 29g 10%

Protein 6g 12%

* Percent Daily Values are based on a 2000 calorie diet.