Grilled Garlic Lime Chicken Fajita Salad
---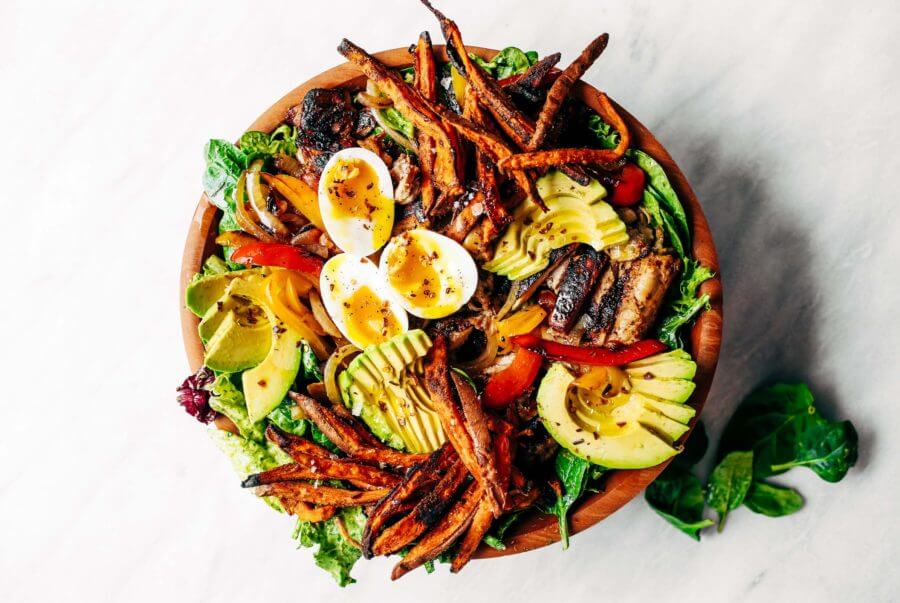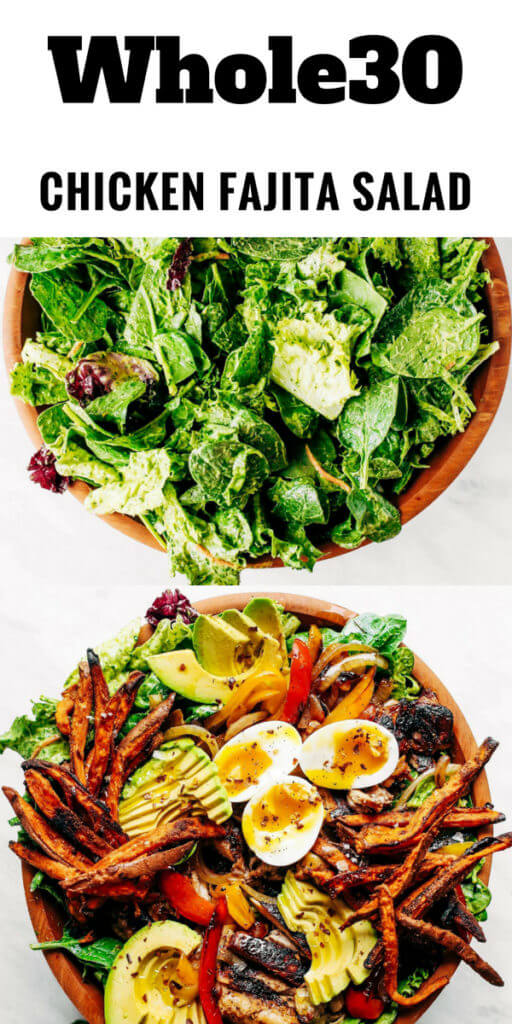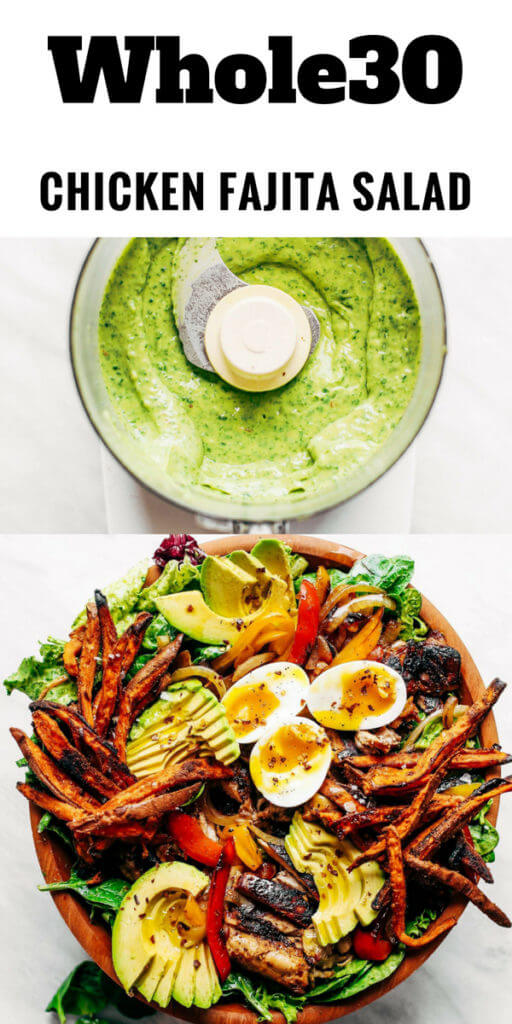 Fast and easy fajita salad loaded with crispy sweet potato fries, grilled chicken, and topped with creamy avocado dressing! Paleo, whole30, and makes for easy meal prep!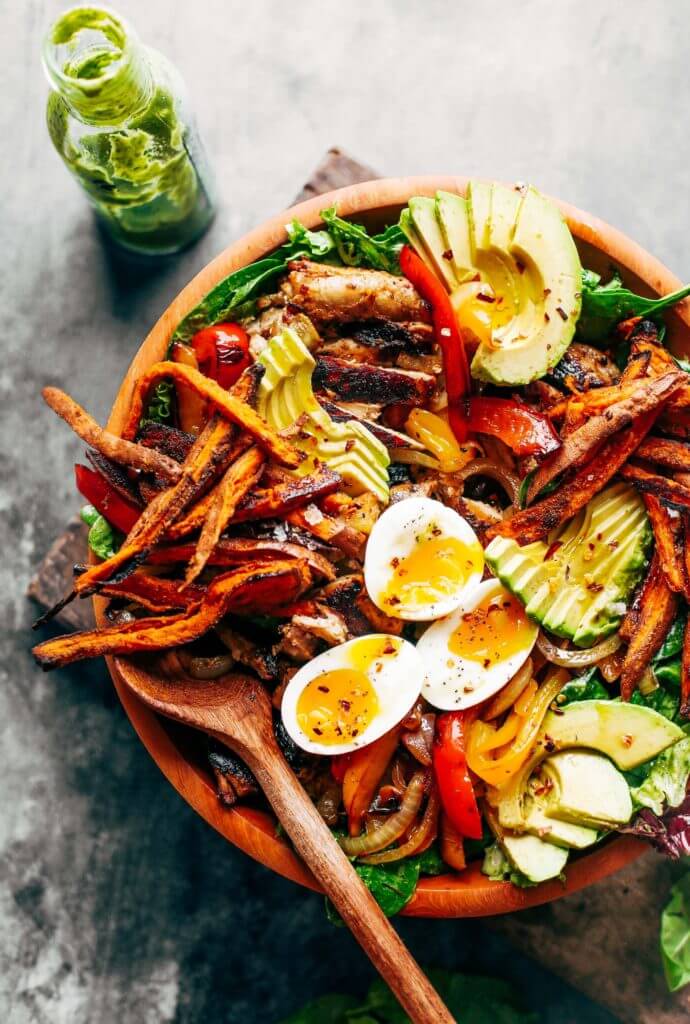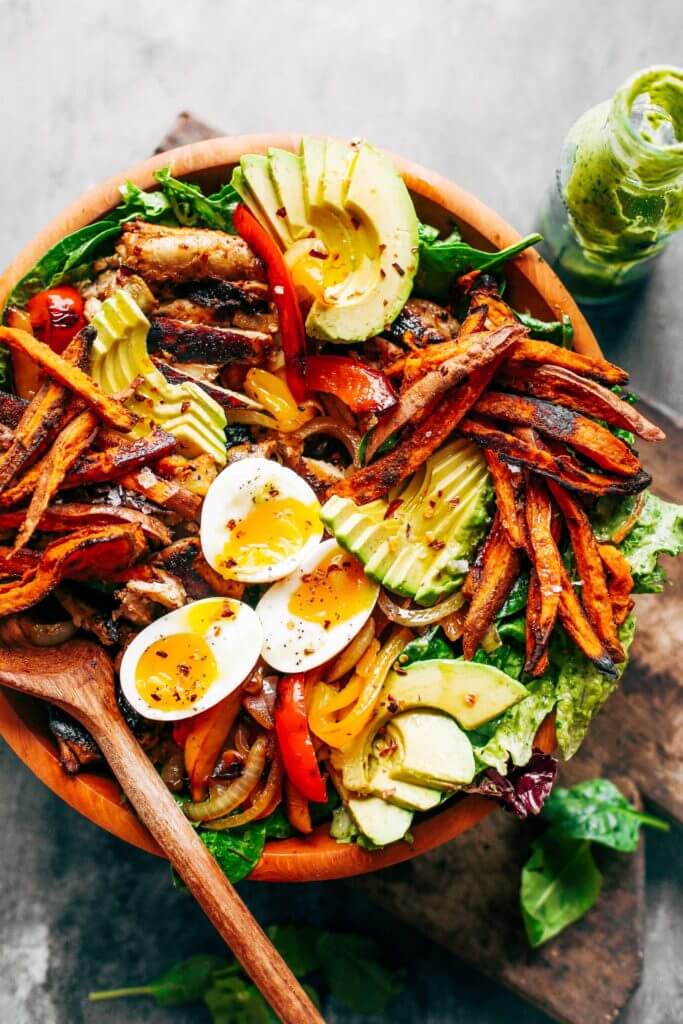 My brain has been on this for his salad all week!! Actually, it's been more than one week, but who cares about that?? I'm sure you just wanna dig into this bowl, right?
*Believe it or not, this is my first time ever making anything for fajita related (gasp!). I would eat fajitas at my best friend's house; her mom would make venison fajitas from the deer her son would bring home- but I never actually made anything with the word fajita in it at my own house! And now that all has changed. I'm sure there's no going back.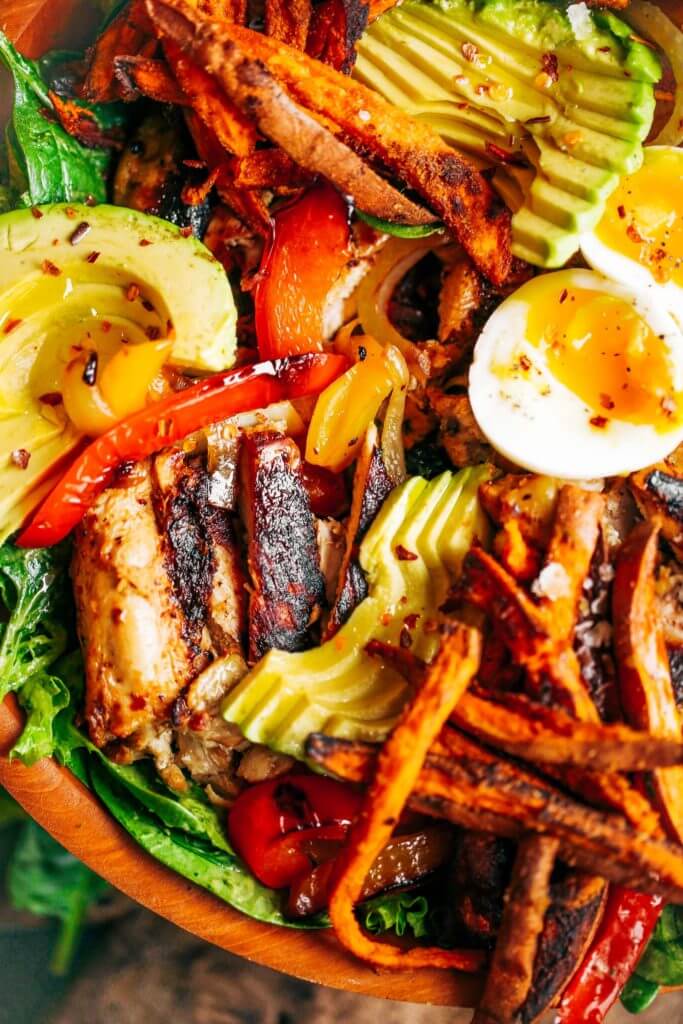 fajita delicious!
This massive bowl, salad, or whatever you wanna call it, is loaded with crispy sweet potato fries- spiced up with cumin, grilled chicken that has been marinated with ultra flavorful fresh homemade marinade. Under all that is sliced avocado, grilled veggies, and a heaping pile of greens tossed in the most delicious creamy avocado dressing!
You're not gonna want to miss this one! It's a meal the whole family can enjoy.
*Singles pro tip: you can prep this whole recipe for one and save the leftovers for meals throughout the week (been there done that). Use these brilliant glass lock storage containers for single serving meals stored in your fridge all week long!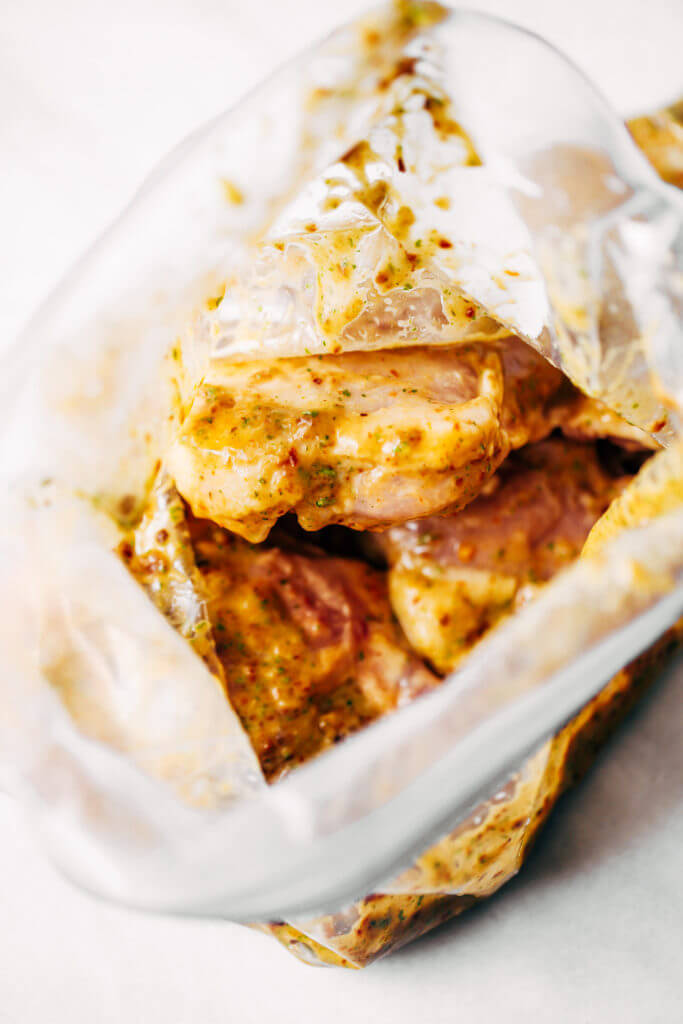 My favorite part about this salad? I don't know that there is one… it's all too good and flavorful, but if I had to choose one…  yeah sorry, that's just not gonna happen today.😜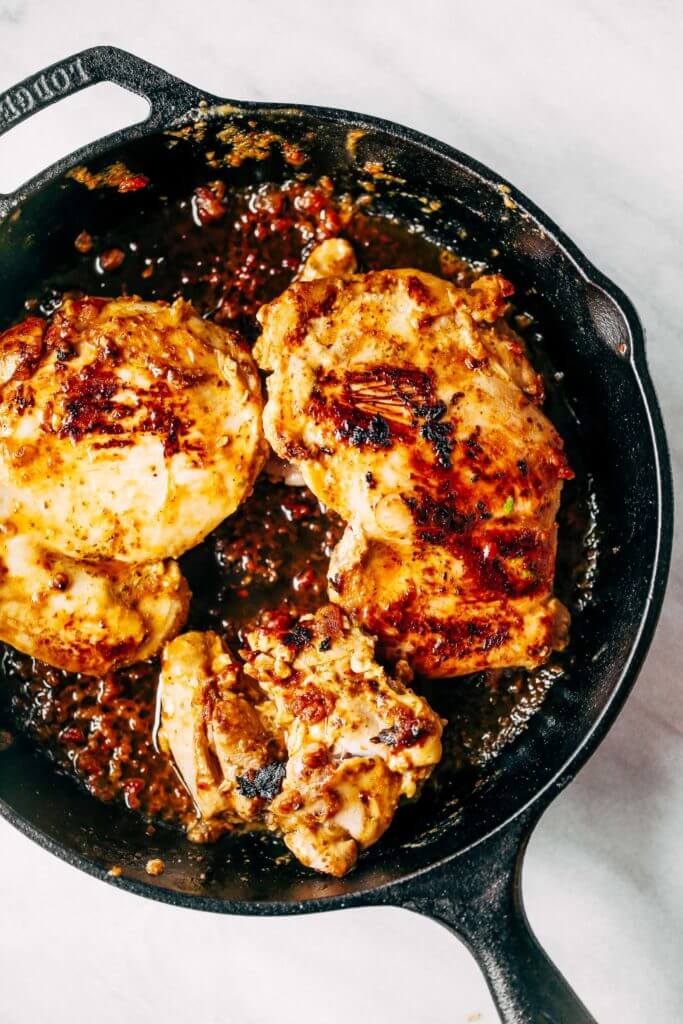 I thought I should prepare you for this salad dressing; it's so easy to make, fresh, and flavorful! But also, if you don't have all the ingredients on hand, there are ways to get around it. 🙂 Feel free to sub lime juice for lemon and cilantro for parsley (although it won't be as flavorful and unique, it will still get the job done and be delicious!).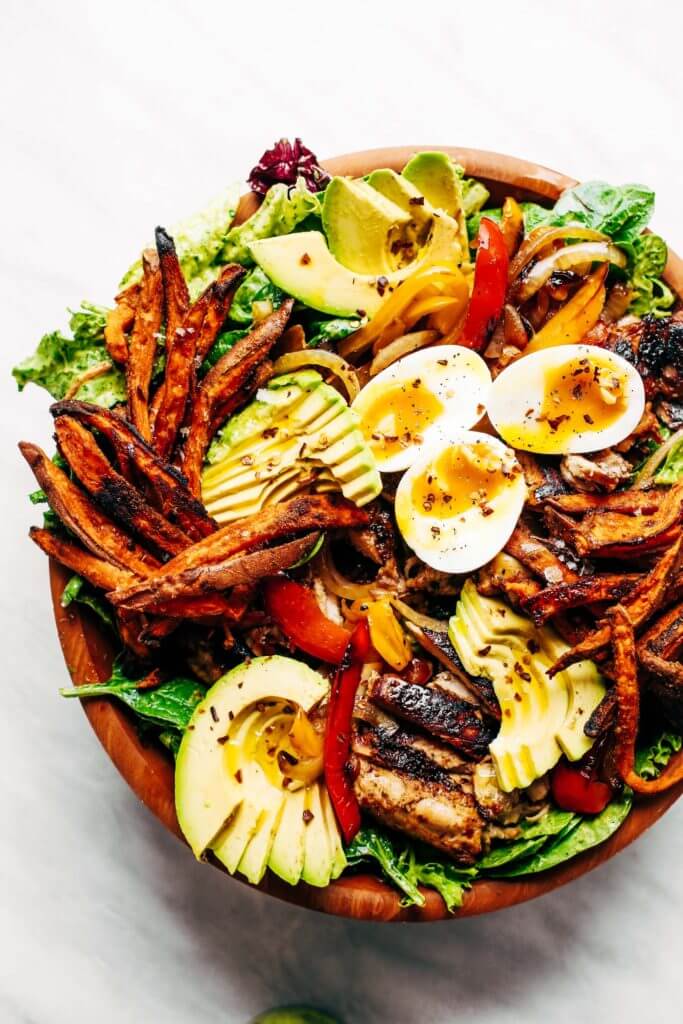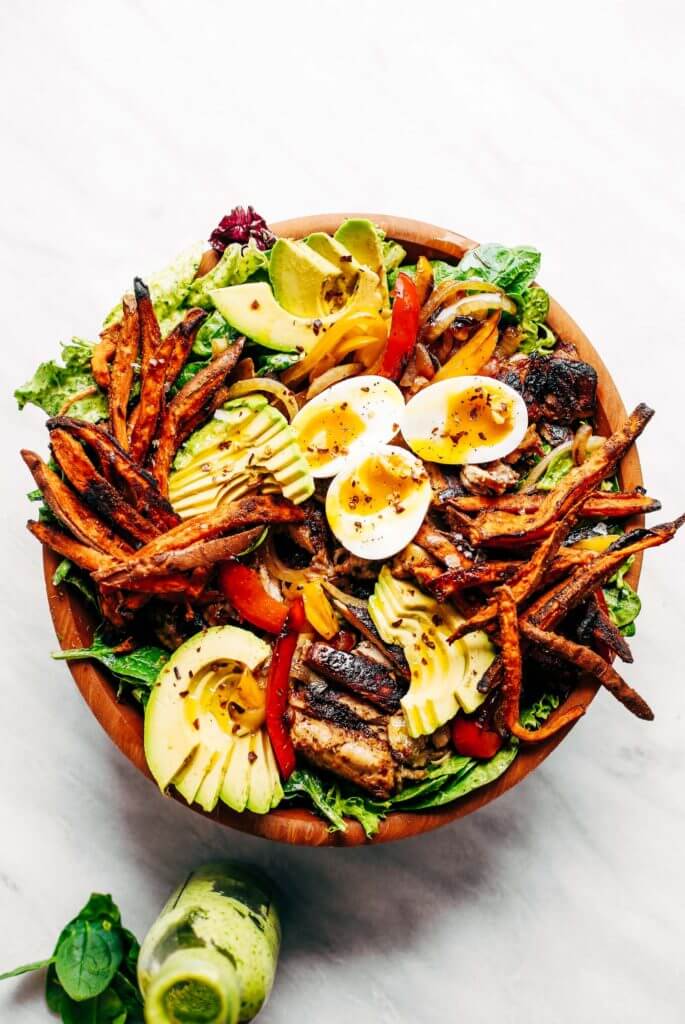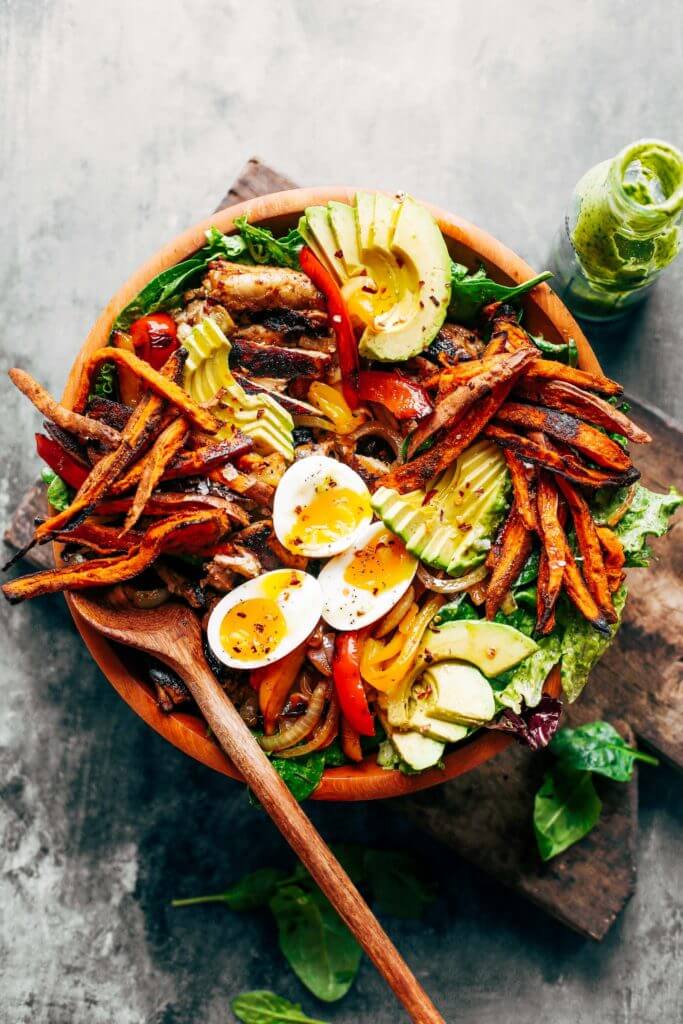 Blend marinade ingredients together until smooth. Pour marinade into a ziplock bag with the chicken thighs and marinade for two hours or as time allows.

Grease a grill pan or skillet with olive oil and cook chicken fillets over medium heat, cook on each side until crispy and cooked through. Once chicken is cooked, set aside and allow to rest.

Fry peppers and onion lightly in olive oil in a skillet over medium heat, until cooked to your liking.

Preheat oven to 475F. Line a baking tray with parchment paper. Slice sweet potato fries into thin strips and toss in oil, flour, and seasoning. Bake fries on 475F for about 30-45 minutes until crispy.

In a blender or food processor, blend ingredients for dressing until smooth.

Slice chicken into strips and prepare salad with salad mix, avocado slices, peppers, onion strips, chicken, fries, and eggs. Drizzle with avocado dressing and serve.
Nutrition Facts

Grilled Garlic Lime Chicken Fajita Salad

Amount Per Serving

Calories 467

Calories from Fat 297

% Daily Value*

Total Fat 33g 51%

Cholesterol 143mg 48%

Sodium 677mg 28%

Potassium 883mg 25%

Total Carbohydrates 30g 10%

Protein 19g 38%

* Percent Daily Values are based on a 2000 calorie diet.