Turkey Sausage Meatballs In Sage Cream Sauce
---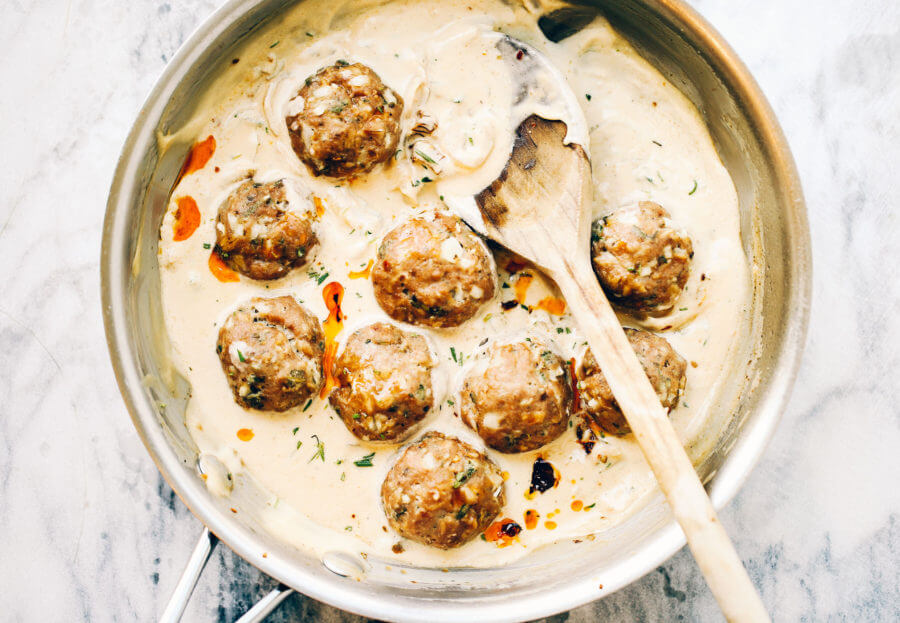 Unbelievably easy oven baked Paleo turkey meatballs and sage cream sauce. (Gluten free, whole30, paleo). Perfect for a weeknight dinner or breakfast! On the table in LESS than 25 minutes!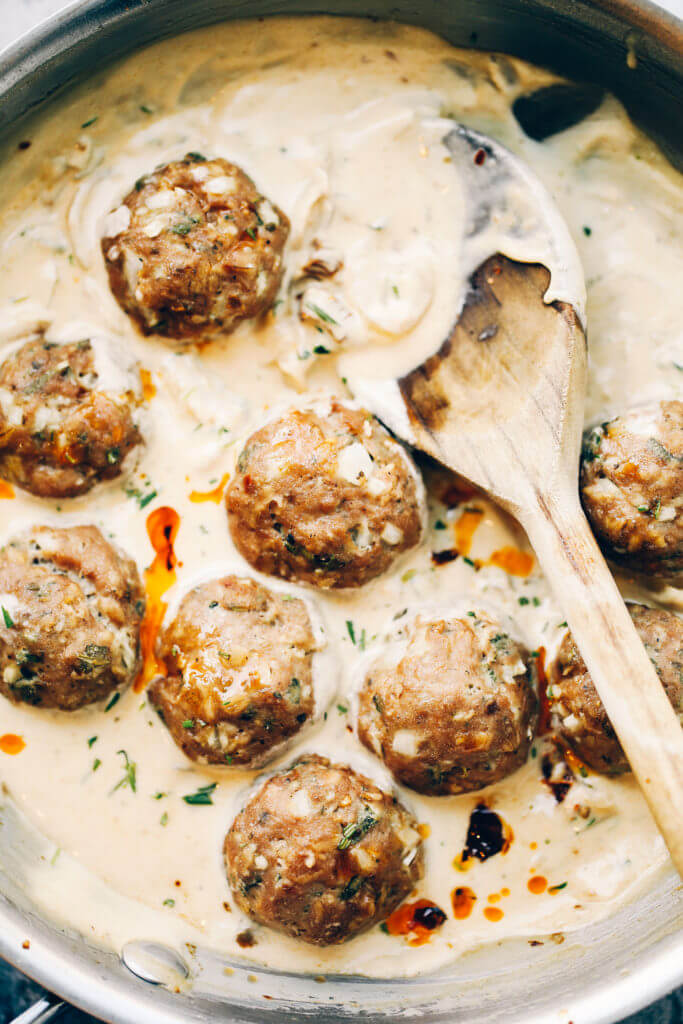 Breakfast meatballs. Is that a thing? If not, I just made it a thing today. And no regrets, because these were DELICIOUS! Packed full of fresh rosemary, sage, and thyme- you're gonna love them (or at least, I hope you do… 🙂 ).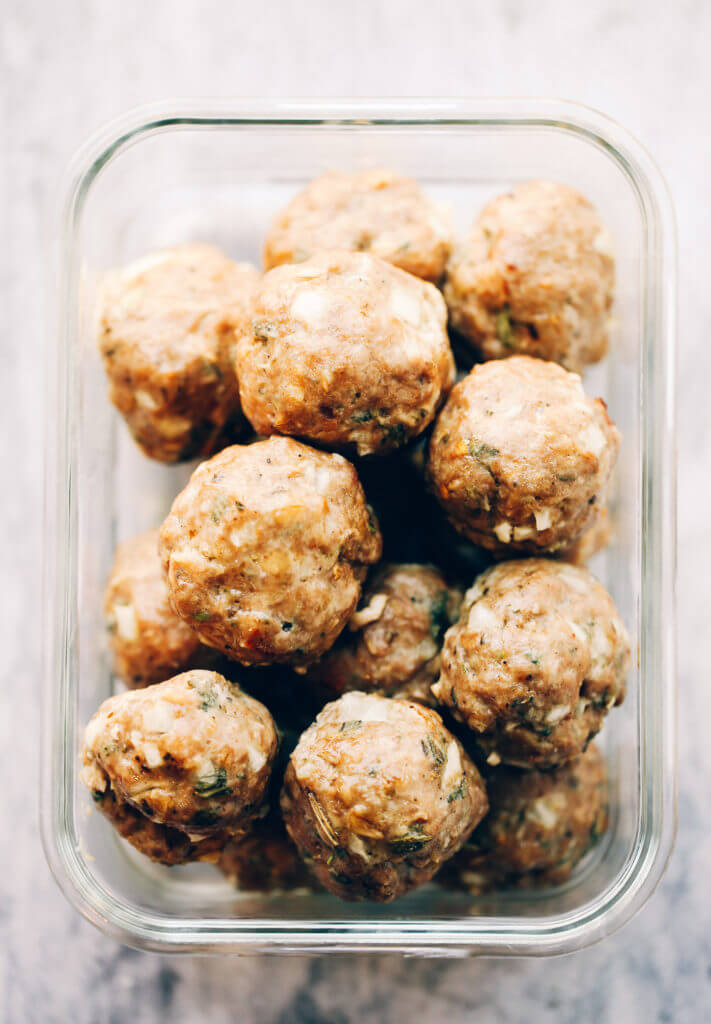 Savory breakfasts: sage "sausage" meatballs!
I am like, waaaay into savory breakfasts! The way I see things, it's like, save best for last; more like eat the best for breakfast, then do that again for lunch, and on repeat for dinner!
Savory breakfasts are my jam. Whether that's from years of my Mom instilling this into my head as a kid- swapping out of bowls of cereal for bowls of soup. Or just the fact that I love, love kale, avocados, and greens, and two meals a day with them just isn't enough!
Anyway,… Things kinda spiraled and got out of control as you can see… savory breakfast meatballs with cream sauce (oh it's good!). And if you are a little shy about trying savory for breakfast, this recipe can be served over a bed of sautéed kale and cauliflower rice for lunch or dinner!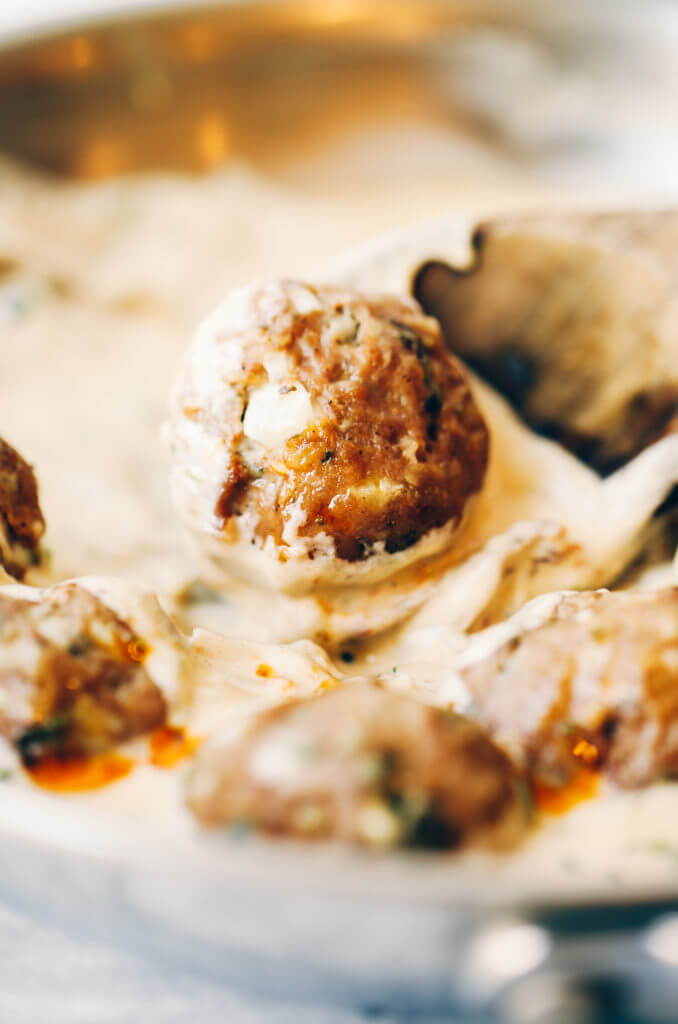 This recipe was inspired by my turkey sausage patties. They are easy, quick, convenient and a great source of protein! Especially, since I'm not too into the whole red meat thing (wish I liked it better!) Turkey is a great protein to have on rotation in my house. And I looove it! I love it!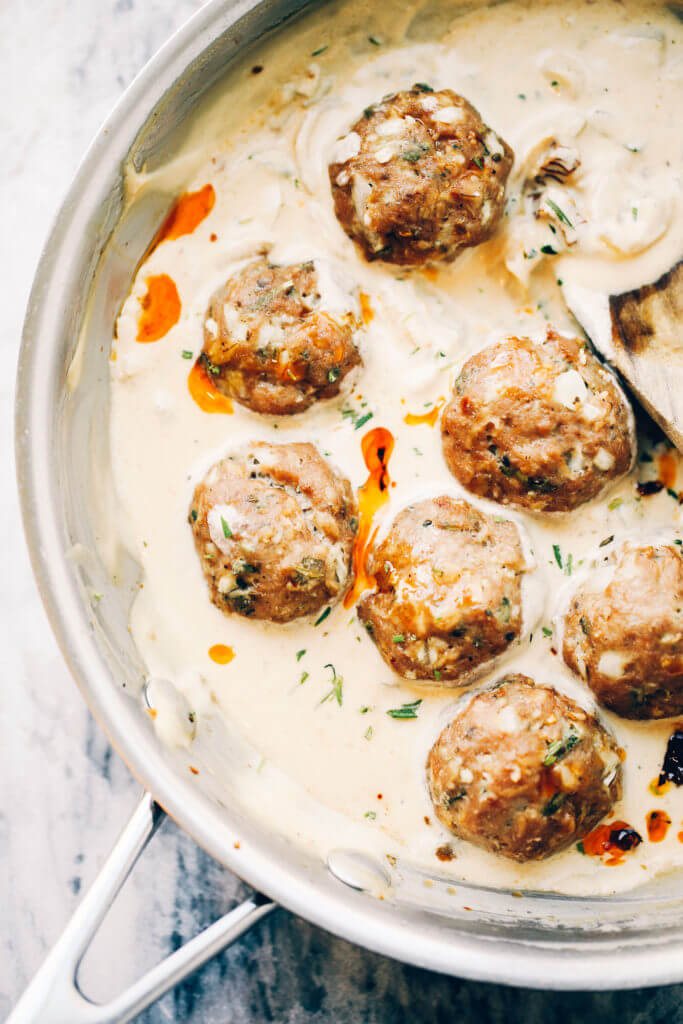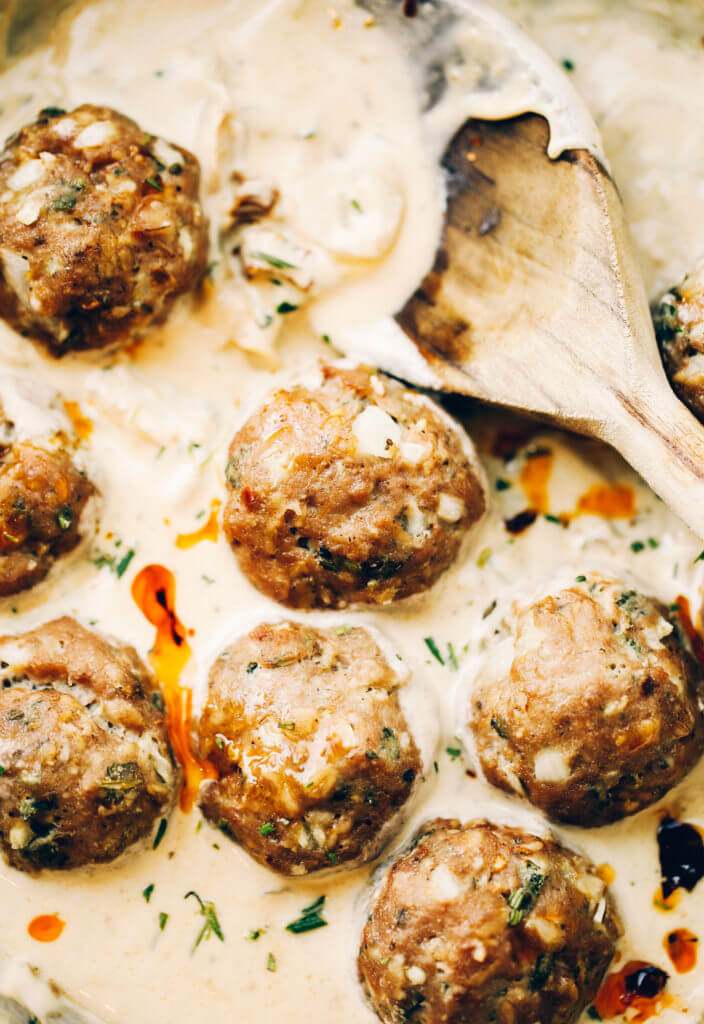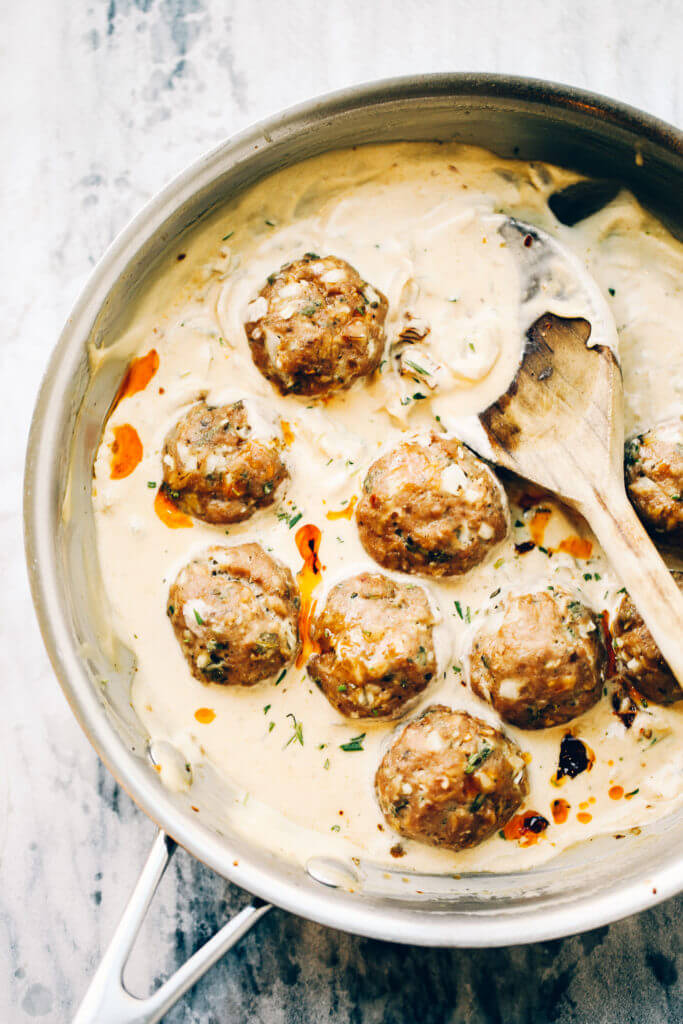 I like to prep this recipe (minus the sauce) and store them in glass lock containers in the fridge, for easy meal prep throughout the week! Trust me, these savory meatballs are a life saver when you need dinner on demand! And they make a mean turkey meatball sandwich!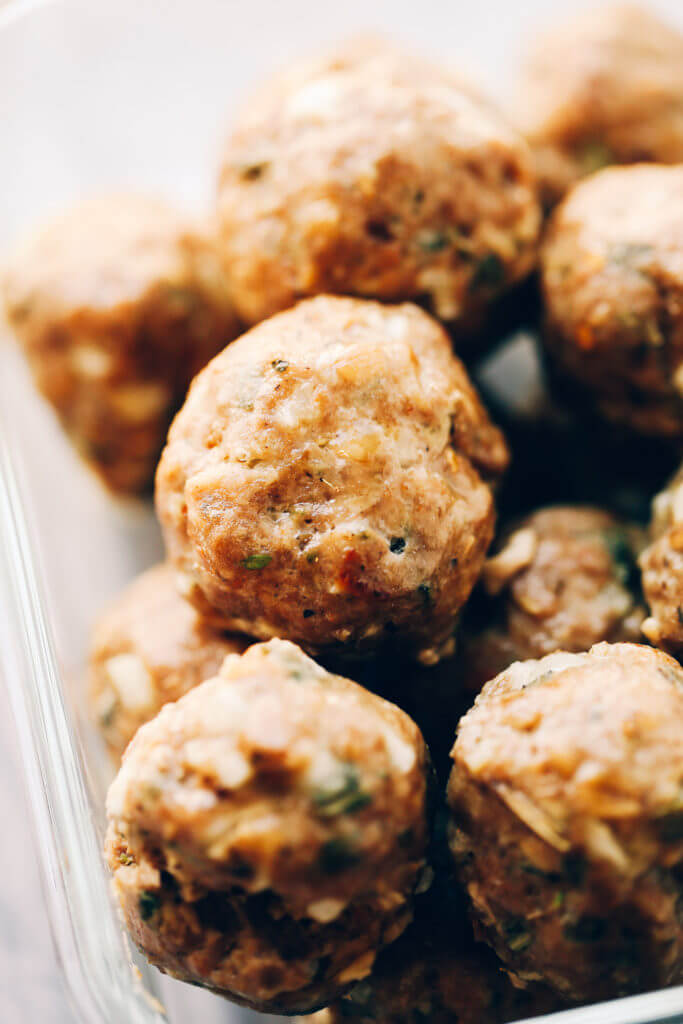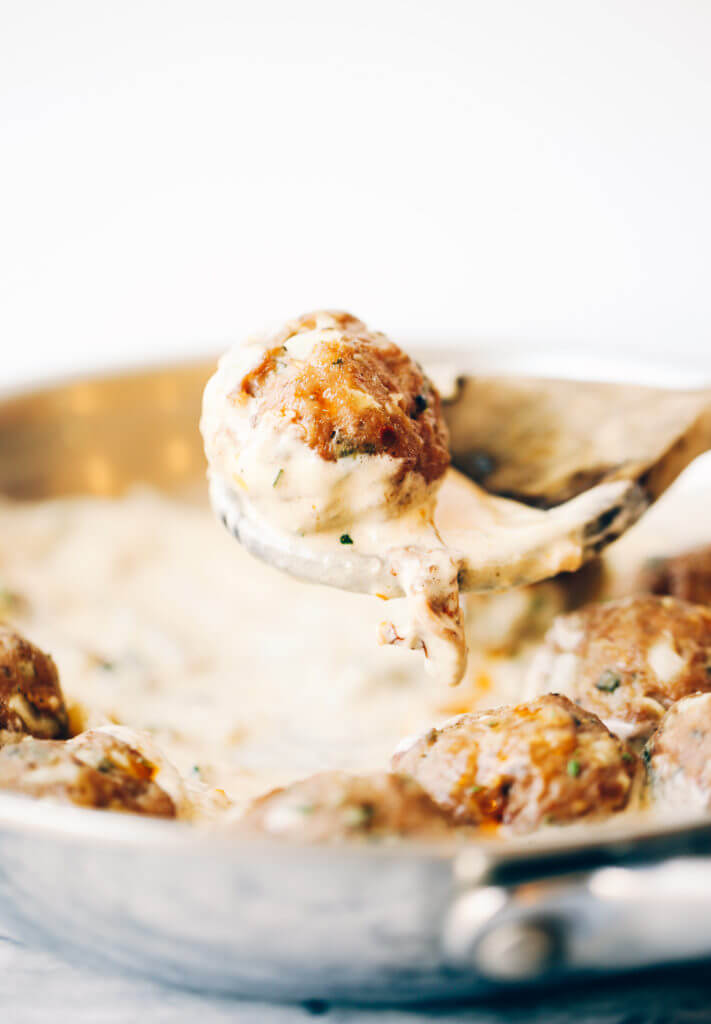 Preheat oven to 375F. Line a baking tray with parchment paper and drizzle it with avocado oil (about 1-2 tablespoons).

In a bowl combine all ingredients for the meatballs (except the oil).

Form 1 1/2" round meatballs by scooping some mixture into your hand and rolling until round. Place the meatballs on the baking tray with parchment paper and roll lightly in avocado oil (that is already on the tray). Bake on 375F for 20 minutes until golden.

In a pan saute onions and garlic for the sauce in 2 tablespoons oil (avocado or olive). Once the onions and garlic are golden brown add in the rest of the ingredients for the sauce and heat until simmering. Then take off the heat and pour over meatballs.

To make this a complete meal I love sautéing 4 cups cauliflower rice with 4 cups kale and serving the meatballs alongside (or over) the veggies.
Nutrition Facts

Turkey Sausage Meatballs In Sage Cream Sauce

Amount Per Serving

Calories 98

Calories from Fat 63

% Daily Value*

Total Fat 7g 11%

Cholesterol 19mg 6%

Sodium 126mg 5%

Potassium 71mg 2%

Total Carbohydrates 2g 1%

Protein 6g 12%

* Percent Daily Values are based on a 2000 calorie diet.