---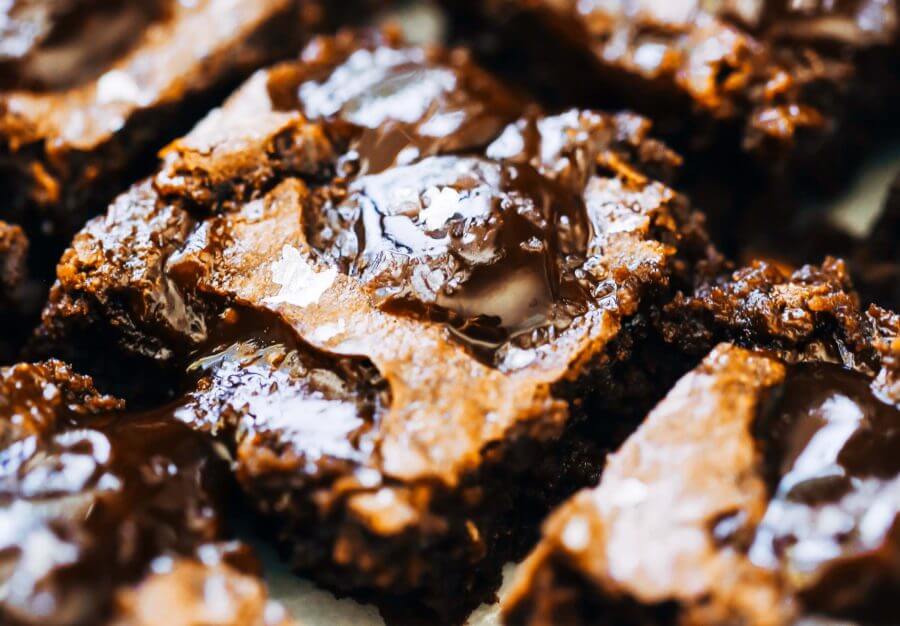 The ultimate fudgey paleo salted caramel brownies. Thick. Dense. Perfect fudgification. Caramel Pools. Appropriate gooey-factor. Need I say more? Healthy, gluten free, and paleo brownies. These brownies are rockstars, winning hearts of both paleo and wheat-eaters alike!

Print Recipe Salted Caramel Paleo Gluten Free Brownies The ultimate fudgey paleo salted caramel brownies. Thick. Dense. Perfect fudgification. Caramel Pools. Appropriate gooey-factor. Need I say more? Healthy, gluten free, and paleo brownies. These brownies are rockstars, winning hearts of both paleo and wheat-eaters alike! Ingredients Brownies Dessert Votes: 17
Rating: 3.71
You: Rate this recipe! Recipe Notes

*If your caramel doesn't set up after freezing, it means it is undercooked. The longer caramel cooks, the harder it becomes.

Info Cook Time 40 minutes Prep Time 10 minutes Servings brownies MetricUS Imperial Course Dessert Votes: 17
Rating: 3.71
You: Rate this recipe! Recipe Notes

*If your caramel doesn't set up after freezing, it means it is undercooked. The longer caramel cooks, the harder it becomes.

Ingredients Brownies
In a small sauce pan over medium/low heat combine all ingredients for the caramel. Stir and let it bubble for 2-4 minutes. Transfer to a small plate lined with parchment paper. Chill in freezer for 30 minutes until solid. Then cut into 1/4" squares.
In a double boiler melt chocolate and butter (or palm shortening) together over low heat.
In a mixing bowl combine, flour, sugar, eggs, and salt, then stir in the melted chocolate and butter. Pour batter into a 8" by 8" square baking dish lined with parchment paper.
Sprinkle half the caramel squares over the brownie batter. Bake on 350F for 35-40 minutes (more or less for more cakey or gooey), then remove and cool for 15-20 minutes to solidify, they will crumble if you don't let them cool. (you can place brownies in the freezer for 10 minutes to speed up the cooling process).
Sprinkle with remaining caramel squares and sea salt flakes, cut, and serve!
Nutrition Facts Salted Caramel Paleo Gluten Free Brownies Amount Per Serving Calories 306 Calories from Fat 153 % Daily Value* Total Fat 17g 26% Saturated Fat 12g 60% Polyunsaturated Fat 0.4g Monounsaturated Fat 3g Cholesterol 53mg 18% Sodium 21mg 1% Potassium 47mg 1% Total Carbohydrates 38g 13% Dietary Fiber 1g 4% Sugars 32g Protein 2g 4% Vitamin A 6% Vitamin C 4% Calcium 1% Iron 5% * Percent Daily Values are based on a 2000 calorie diet.
Read more