Meatless Cauliflower Swedish Meatballs
---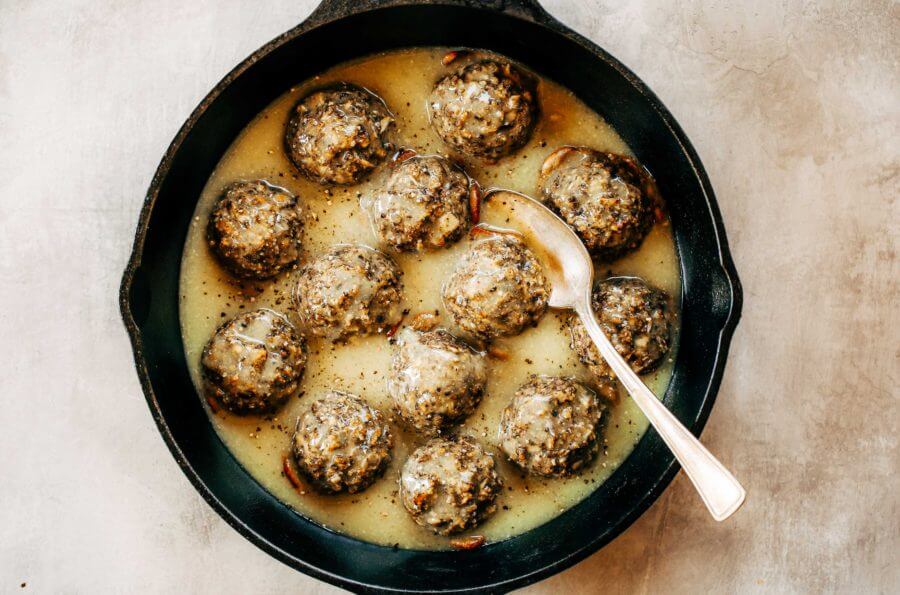 Meatless swedish meatballs made with cauliflower and white sweet potato! These are the best- served with creamy herb sauce. Paleo, dairy free, and whole30 friendly. Made in minutes in the food processor. An easy family friendly dinner recipe.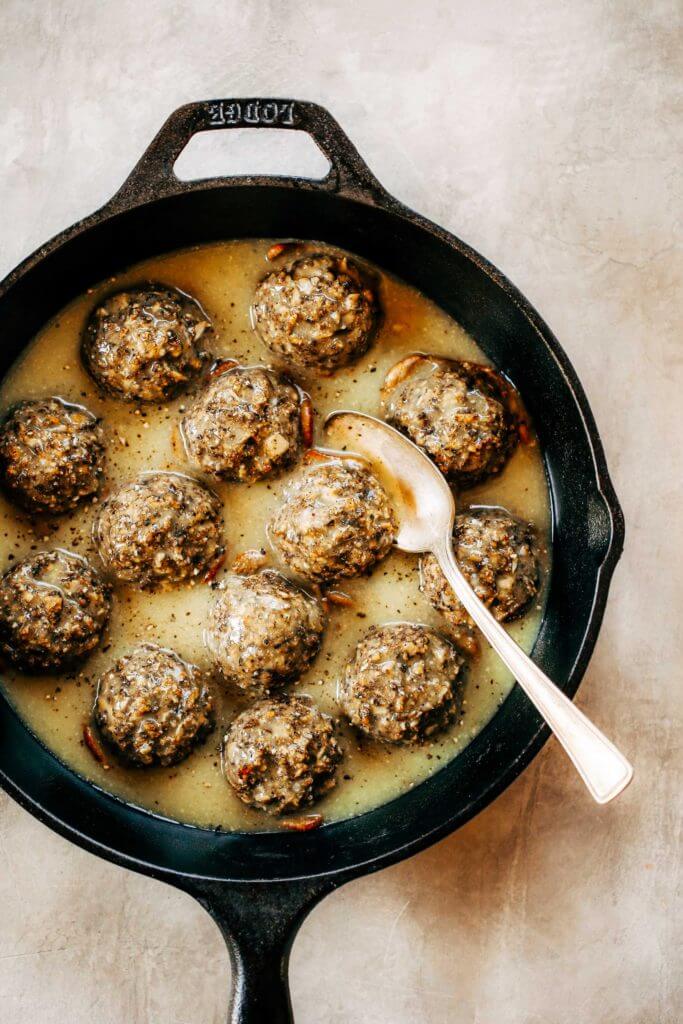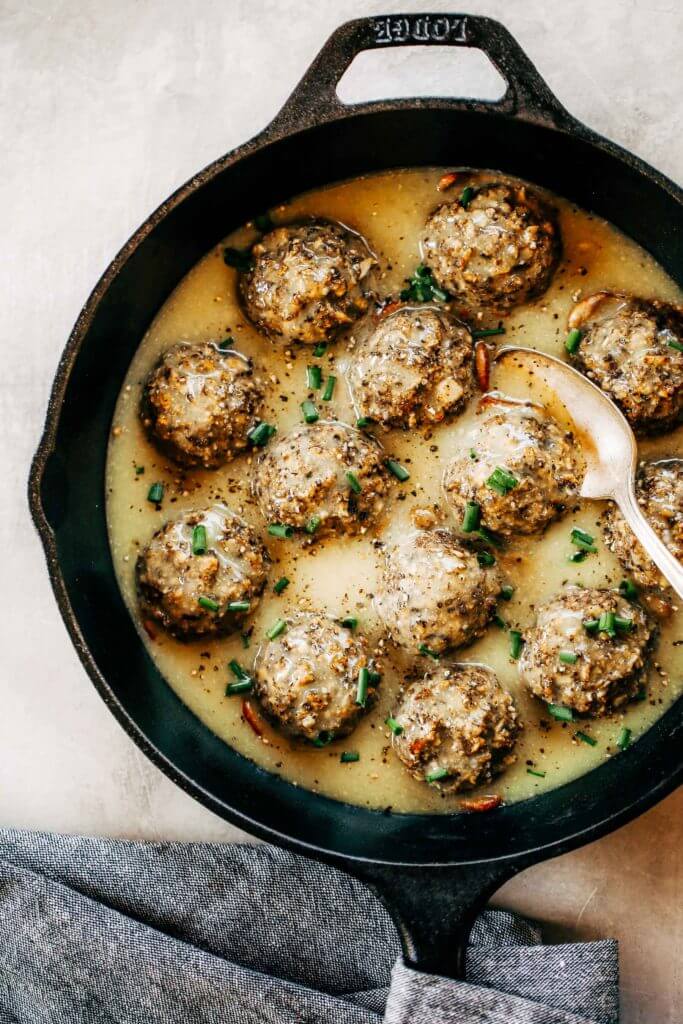 *Sappy post warning. Proceed at your own caution. 🙂
I woke up still riding the high from yesterday.
I'm floating straight through teary eye vows, breaking it down on the dance floor, and floral arrangements that I legally snuck home to savor the memories… straight to swedish meatballs going down right now.
Yesterday, one of my best friends with whom I have shared a massive amount of life with, married her new best friend.
It was a dream. Everything was a dream.
We kept looking at each other in shock and letting out squeals of delight about how elegant and utterly perfect everything turned out.
Yesterday was a giant celebration!
And I want to savor all those beautiful sappy feelings forever in little memory packages.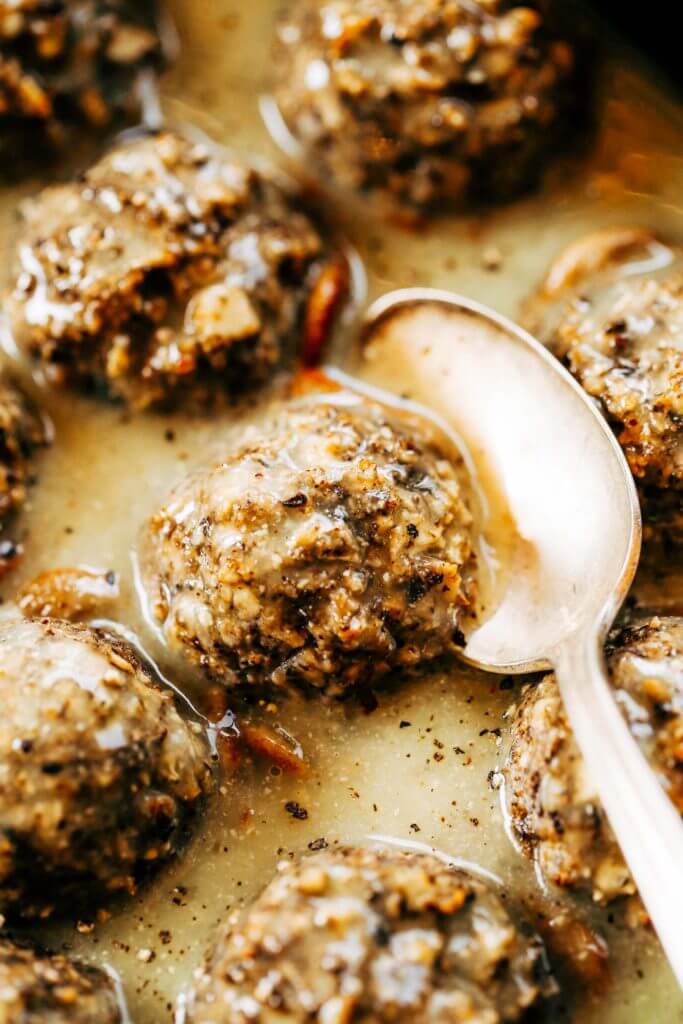 I'm not sure if waking up sick yesterday was due to the massive amounts of pollen flying through the air this time of year or not, but either way, the day turned out better than anyone could've imagined.
And I ended up feeling better as the day went on. Yayyyyy!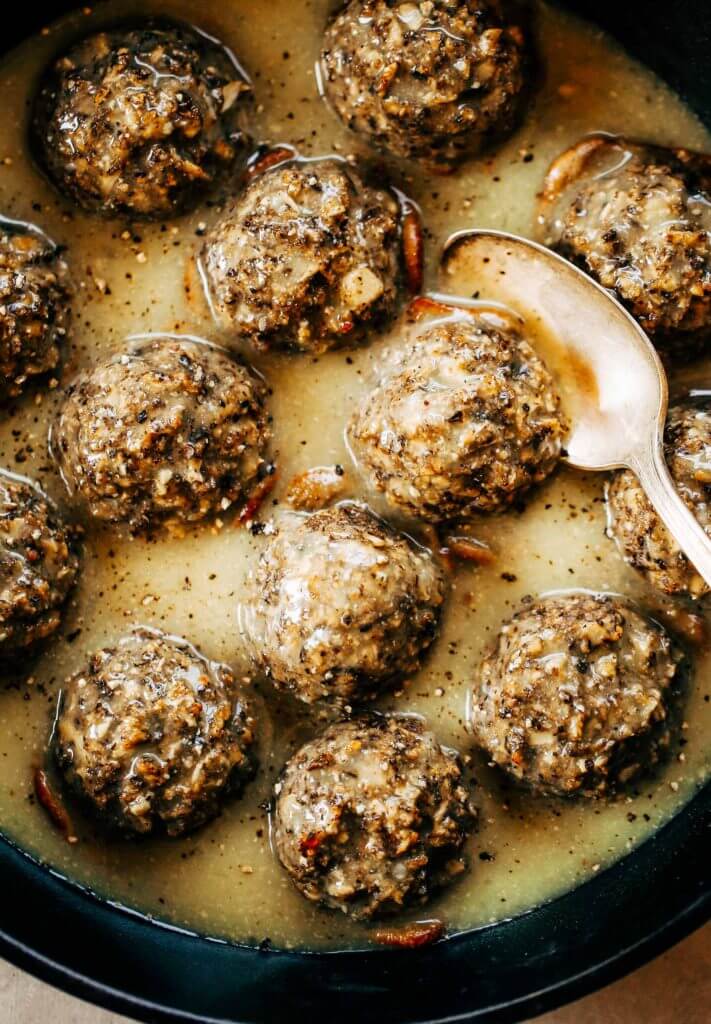 I'm still riding that high though…
Straight through hearing my best friend pledge her love, hugging a bazillion people, letting out sighs of relief when gentle raindrops came and went in a romantic fashion, and straight to swedish meatballs this morning!😂
Today, all I planned on was testing out a batch of swedish meatballs, then photographing them, and sharing them with you guys- if they came anywhere close drool worthy.
We are in luck! Because, I LOVE them.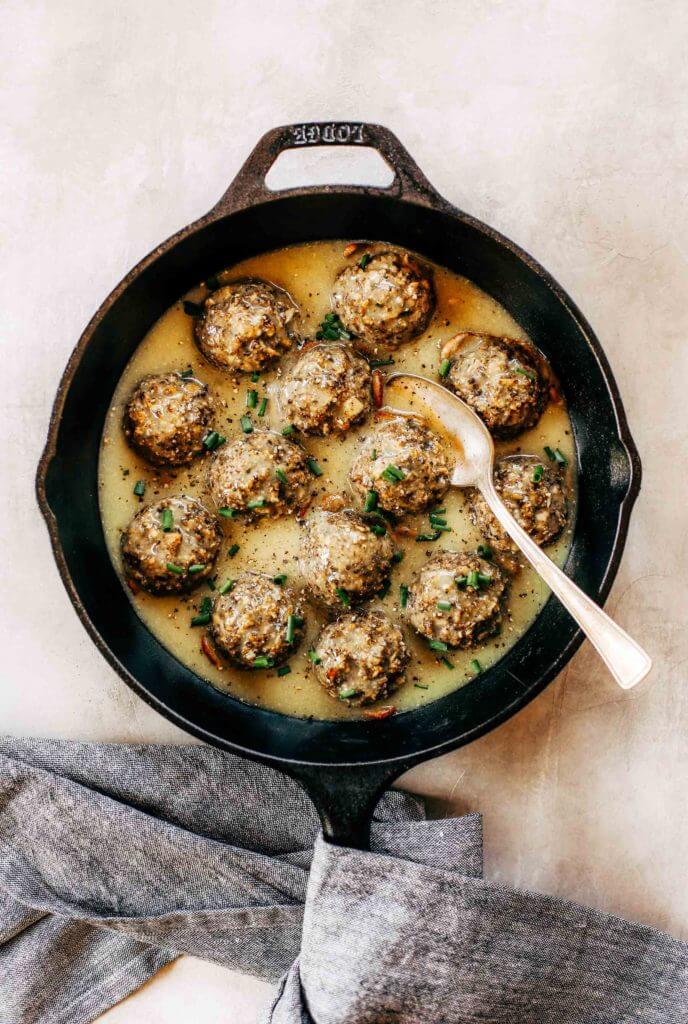 I must say, meatless swedish meatballs have my heart.
This dish is like one big perfect meal blended all together!
Attractive, I know. It doesn't sound that appetizing. But trust me, it's really good!
Who would've thought we'd skip the meat part in the meatballs? But here we are, the day has come.
And I'm not mad about it.
I'm not really a big meat person, if you couldn't tell.
I like to keep things light for the most part. At least on the meat side of things.
But give me all those healthy fats like avocados and nut butters.🙌🏼🙌🏼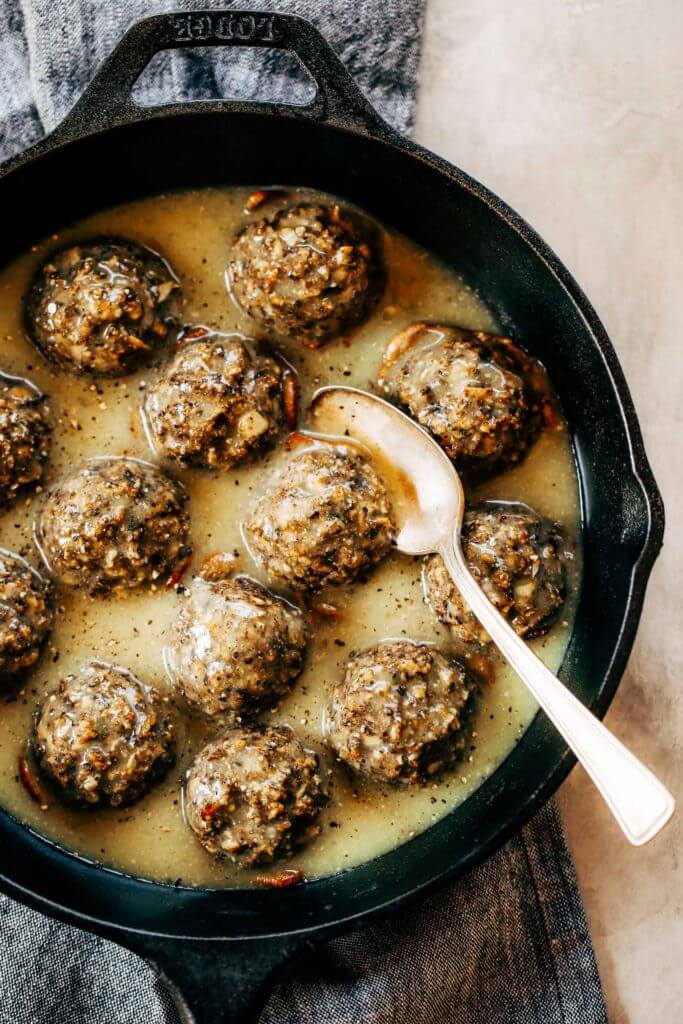 swedish meatball love
This dish can be served as it is- and still be a complete meal OR be paired with a side of creamy mashed cauliflower!
Also bonus points for the fact that these meatballs are literally made in minutes, thanks to major mincing power from the food processor.
This is the one that I love and use every day. Not sponsored, but just thought I would share because so many of you ask all the time.
Now go forth! And make these truly wonderful meatless meatballs.
Packed with cauliflower, sweet potato, and mushrooms- you really can't go wrong.
Enjoy!
Preheat oven to 425F. Line a baking tray with parchment paper.

In a bowl mix ingredients for meatballs. Use a small ice-cream scoop and form 20 meatballs on the baking tray. Bake on 425F for 20 minutes.

Whisk ingredients for gravy together in a small saucepan- you can also use a hand blender for this. Bring gravy to a simmer and continue to whisk continuously until gravy thickens. Serve over meatballs.
Nutrition Facts

Meatless Cauliflower Swedish Meatballs

Amount Per Serving

Calories 480

Calories from Fat 270

% Daily Value*

Total Fat 30g 46%

Cholesterol 140mg 47%

Sodium 492mg 21%

Potassium 590mg 17%

Total Carbohydrates 41g 14%

Protein 18g 36%

* Percent Daily Values are based on a 2000 calorie diet.