---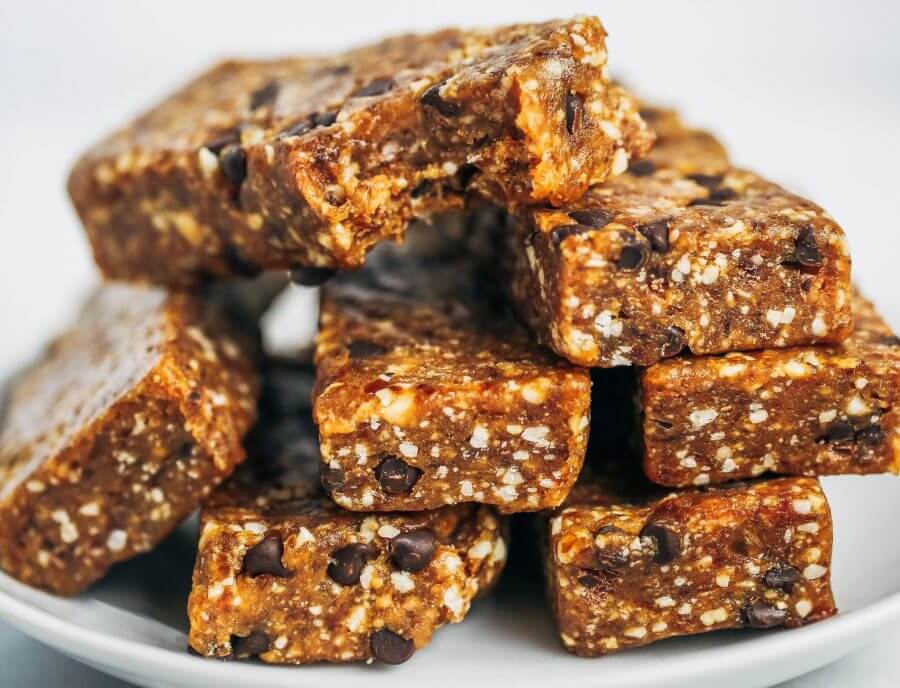 Homemade cookie dough larabars made with healthy ingredients. A healthy paleo snack for kids and families on the go! Love these easy to make nut and fruit bars that taste like cookie dough!

Print Recipe Homemade Cookie Dough Larabars Homemade cookie dough larabars made with healthy ingredients. A healthy paleo snack for kids and families on the go! Love these easy to make nut and fruit bars that taste like cookie dough! Ingredients Info Prep Time 5 minutes Servings bars MetricUS Imperial Course Snack Votes: 9
Rating: 4.22
You: Rate this recipe! Info Prep Time 5 minutes Servings bars MetricUS Imperial Course Snack Votes: 9
Rating: 4.22
You: Rate this recipe! Ingredients Instructions
In a food processor combine all ingredients (except chocolate chips) until it reaches a course consistency, but still sticks together. Then stir in chocolate chips by hand.
Line a 7" or 8" square baking/cake pan with parchment paper. Press cookie dough into the pan and chill in freezer (optional) until reaches desired consistency. Cut into 8 bars and serve.
Nutrition Facts Homemade Cookie Dough Larabars Amount Per Serving Calories 278 Calories from Fat 153 % Daily Value* Total Fat 17g 26% Saturated Fat 4g 20% Polyunsaturated Fat 2g Monounsaturated Fat 7g Sodium 75mg 3% Potassium 100mg 3% Total Carbohydrates 31g 10% Dietary Fiber 3g 12% Sugars 20g Protein 6g 12% Calcium 4% Iron 15% * Percent Daily Values are based on a 2000 calorie diet.
Read more