---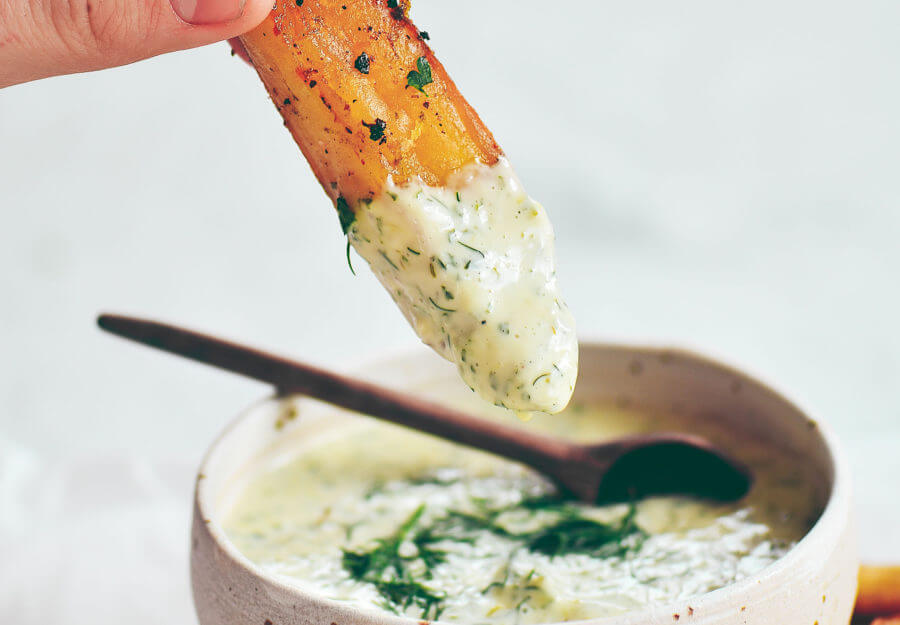 Extra crispy sweet potato fries loaded with fresh lime zest and baked garlic. These delicious whole30 compliant, paleo fries are a beautiful snacking addiction waiting to happen!

Print Recipe Extra Crispy Garlic Lime Sweet Potato Fries Extra crispy sweet potato fries loaded with fresh lime zest and baked garlic. These delicious whole30 compliant, paleo fries are a beautiful snacking addiction waiting to happen! Ingredients Info Cook Time 40 minutes Prep Time 8 minutes Servings servings MetricUS Imperial Course Side Dish, Snack Votes: 147
Rating: 3.36
You: Rate this recipe! Recipe Notes

Dipping sauce recipe, make it here.

Info Cook Time 40 minutes Prep Time 8 minutes Servings servings MetricUS Imperial Course Side Dish, Snack Votes: 147
Rating: 3.36
You: Rate this recipe! Recipe Notes

Dipping sauce recipe, make it here.

Ingredients Instructions
Preheat oven to 425F.
Cut the sweet potato into even medium size wedges or strips. Toss them on a sheet pan with the olive oil, tapioca flour, and seasonings.
Spread the fries out evenly on the sheet pan. Bake on 425F for 20 minutes then rotate the fries and cook for another 20 minutes or until crisp.
Nutrition Facts Extra Crispy Garlic Lime Sweet Potato Fries Amount Per Serving Calories 211 Calories from Fat 153 % Daily Value* Total Fat 17g 26% Saturated Fat 2g 10% Polyunsaturated Fat 2g Monounsaturated Fat 12g Sodium 714mg 30% Potassium 235mg 7% Total Carbohydrates 15g 5% Dietary Fiber 2g 8% Sugars 3g Protein 1g 2% Vitamin A 185% Vitamin C 12% Calcium 2% Iron 2% * Percent Daily Values are based on a 2000 calorie diet.
Read more