Best Easy Paleo Soft Pretzels
---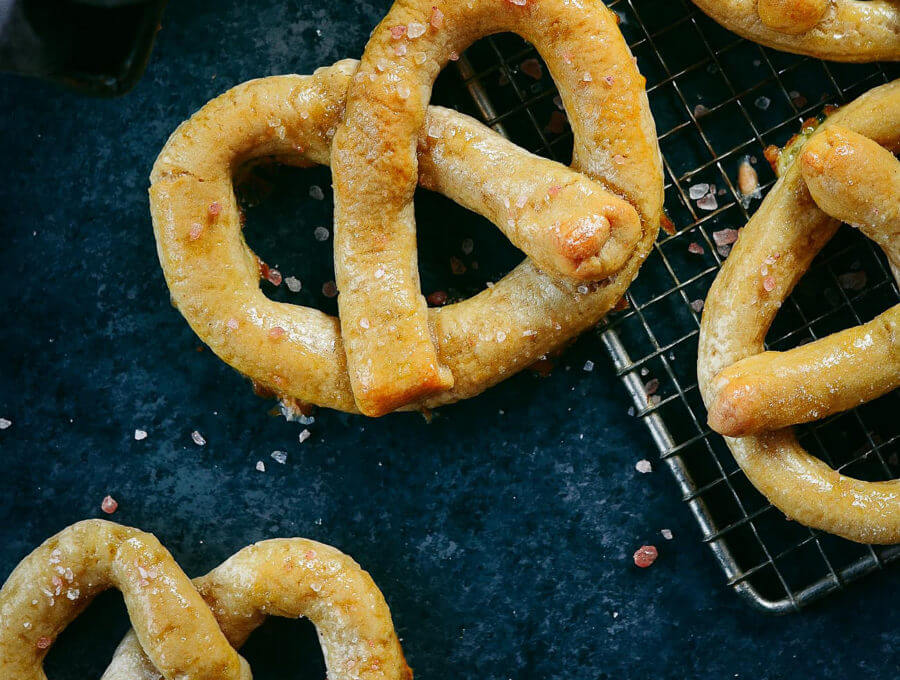 Best easy paleo soft pretzels are timeless and taste like the real deal! An easy grain free recipe for soft pretzels. Gluten free, dairy free, and no yeast!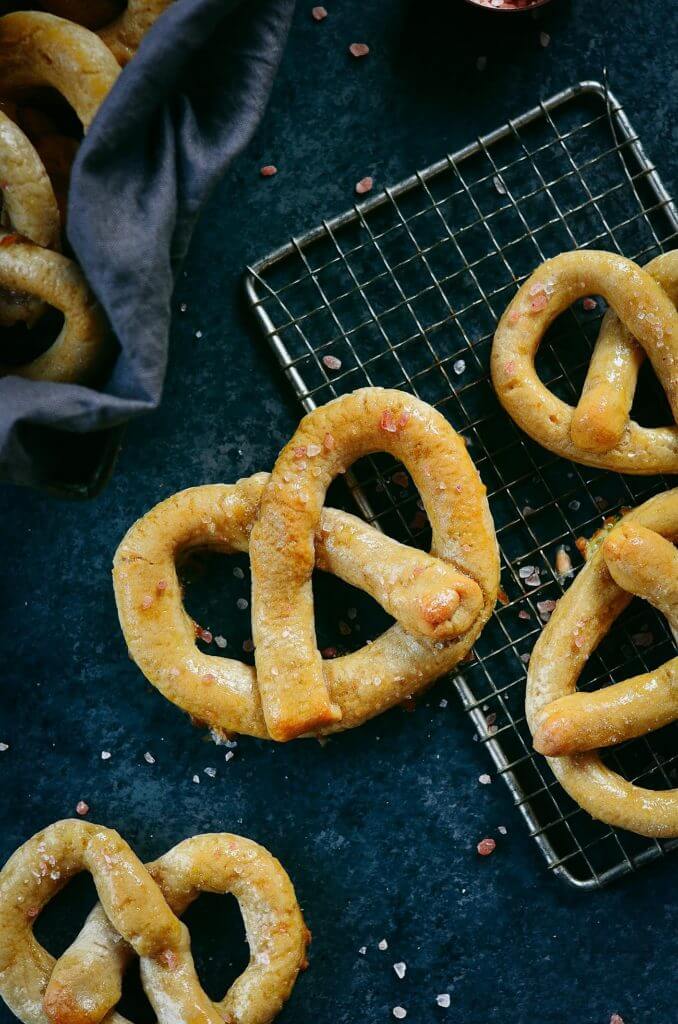 Dreams really do come truuuuuue! Can you believe this day is here? The day when you get to bite into a soft paleo pretzel sprinkled with course pink salt… Mmmmmm. It's almost too good to be true! Somebody pinch me!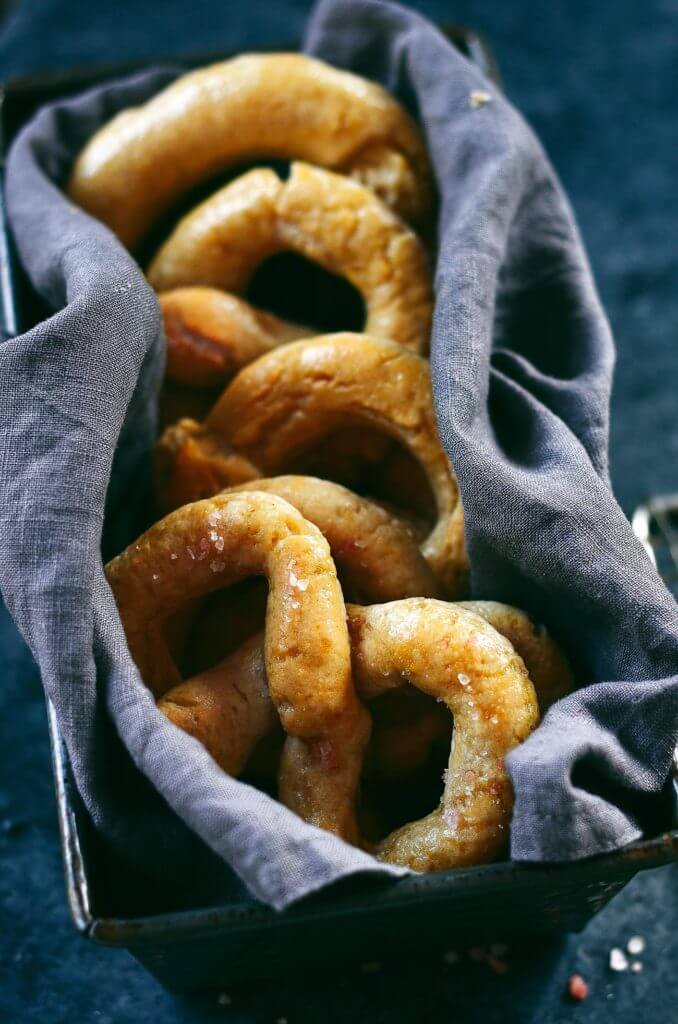 Eating these beauties right out of the oven is the only way to do it in style. The aroma. The whimsical atmosphere. The carnival flashbacks. The course crystals of salt that melt into your tastebuds. It all winds up being a very satisfying event.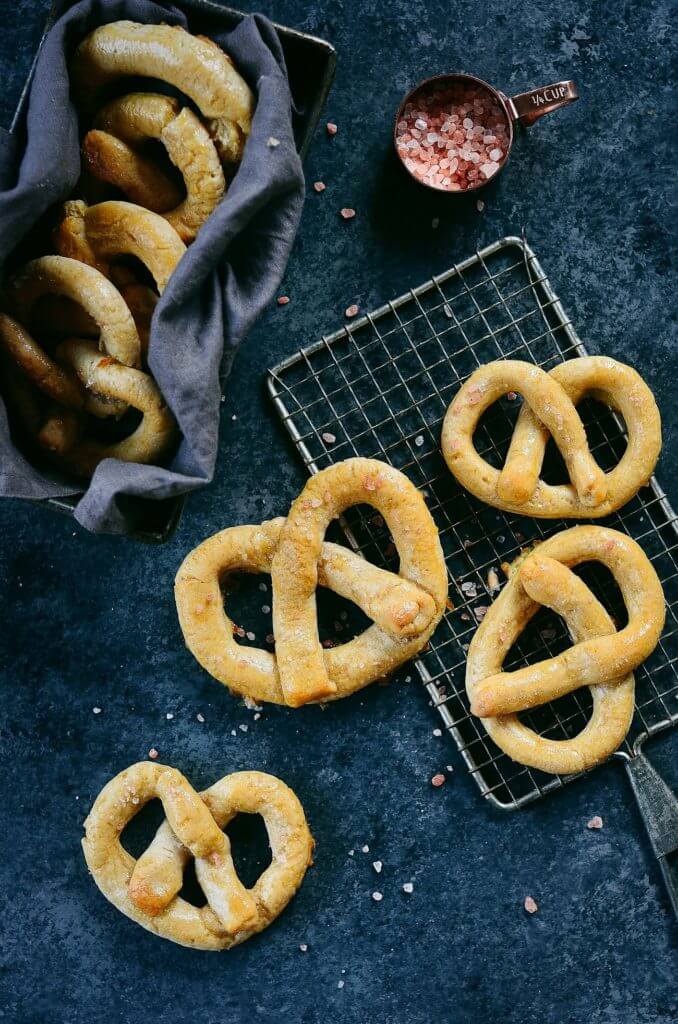 My sister helped me make these paleo pretzels today. Making pretzels with a friend is always better than making them by yourself! Because, then you get someone to celebrate with!
The actual making of the pretzel dough is like the easiest thing in the world! Literally, everything just goes into a big bowl and gets mixed up by your KitchenAid (or by hand)! Easy may be an understatement. The only possible challenge may be when it comes time to transfer the pretzels into the water… But more on that later;)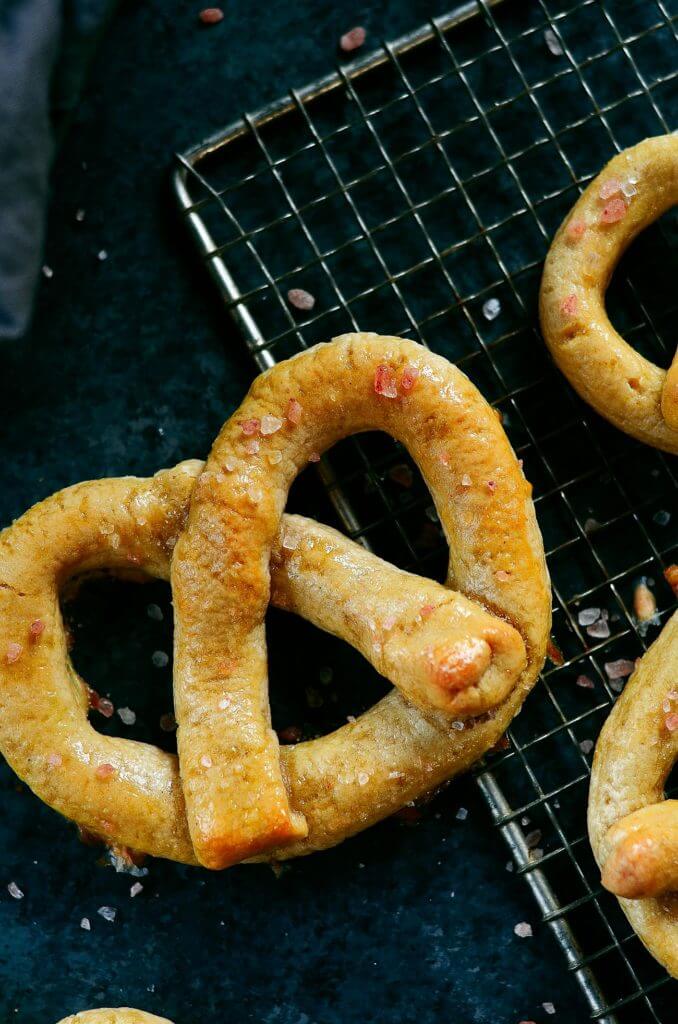 Pretzel Breakdown
So, here is the breakdown for these scrumptious bready treats:
1. First, combine all the dough in a KitchenAid (or by hand, but I recommend using an electric mixer to be sure everything is thoroughly combined).
2. Separate the dough into handful size balls of dough.
3. Third, roll the dough out into a long 1″ tube and fold into the shape of a pretzel.
4. And finally, boil the pretzels then bake!
In this recipe is use Anthony's Goods cassava flour. This brand of cassava flour is my favorite; budget friendly, easy to use, and turns out beautiful! Grab your own bag of this amazing flour right here.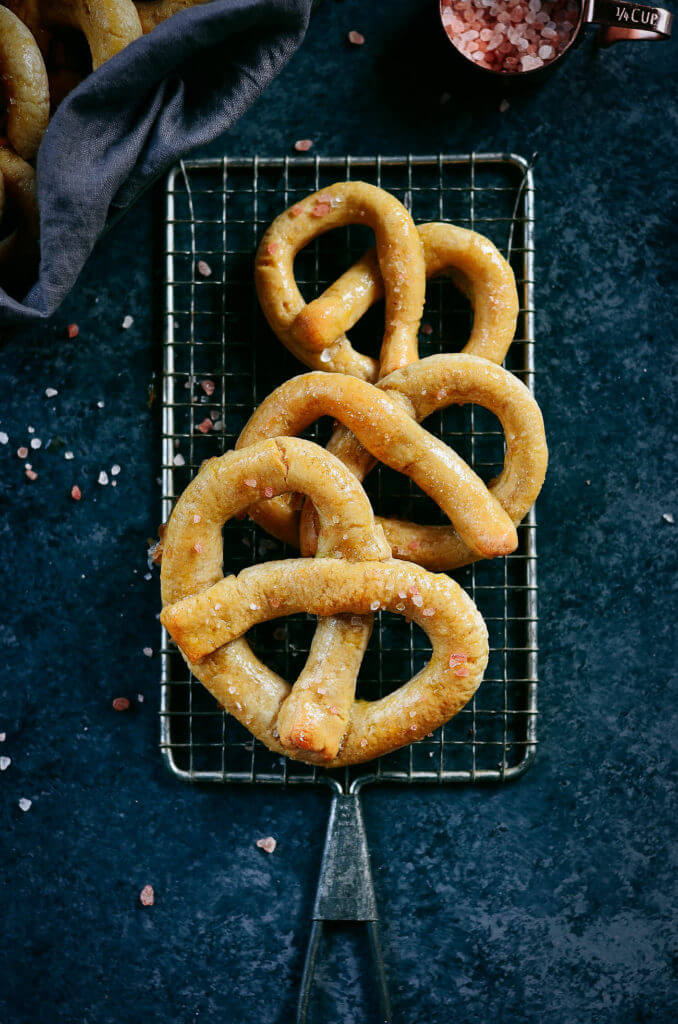 Preheat oven to 400F. Line a baking sheet with parchment paper.

Combine all the ingredients for the dough in a KitchenAid mixer (If you combine it by hand, just make sure the dough is really well mixed!).

Bring a medium saucepan of water to a boil. Keep water at a boil over medium heat.

Separate the dough into 10 equal parts. Roll the balls of dough into long 1" tubes. Fold the tubes of dough into pretzel shapes.

Drop one pretzel into the boiling water and cook for 1 minute, then remove with a large handheld mesh strainer. Repeat this process until all the pretzels have been boiled.

Set the pretzels on the parchment covered baking sheet.

Brush the pretzels with egg wash and sprinkle with coarse salt crystals.

Bake on 400F for 20-25 minutes until golden brown.
Nutrition Facts

Best Easy Paleo Soft Pretzels

Amount Per Serving

Calories 128

Calories from Fat 1

% Daily Value*

Total Fat 0.1g 0%

Polyunsaturated Fat 0.02g

Monounsaturated Fat 0.02g

Sodium 1386mg 58%

Potassium 60mg 2%

Total Carbohydrates 31g 10%

Protein 0.4g 1%

* Percent Daily Values are based on a 2000 calorie diet.