---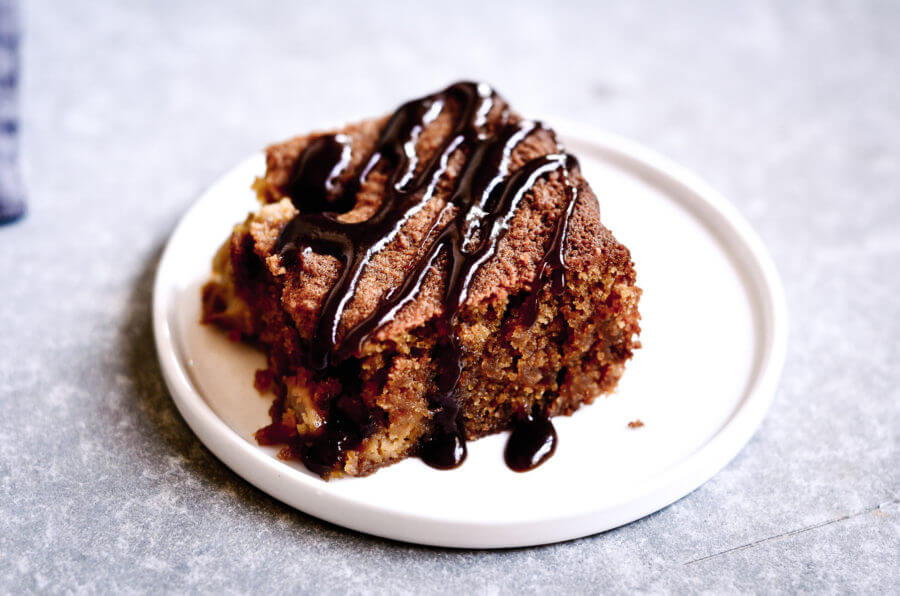 These soft and buttery apple blondies are doused in warm caramel sauce and filled with chunks of warm and toasty apple bits.This gluten free, grain free, and paleo recipe is super easy to make! And it is a perfect fall treat to keep you toasty on a chilly fall afternoon. Easy to make. Healthy. And delicious. Now, thats my kind of treat!

Print Recipe Salted Caramel Paleo Apple Blondies These soft and buttery apple blondies are doused in warm caramel sauce and filled with chunks of warm and toasty apple bits.This gluten free, grain free, and paleo recipe is super easy to make! And it is a perfect fall treat to keep you toasty on a chilly fall afternoon. Easy to make. Healthy. And delicious. Now, thats my kind of treat! Ingredients Blondies Dessert Votes: 0
Rating: 0
You: Rate this recipe! Info Passive Time 15 minutes Cook Time 35-40 minutes Prep Time 10-15 minutes Servings squares MetricUS Imperial Course Dessert Votes: 0
Rating: 0
You: Rate this recipe! Ingredients Blondies
Preheat the oven to 350 degrees and line a 8" by 8" pyrex baking dish with parchment paper.
In a large mixing bowl or electric KitchenAid mixer, combine all of the ingredients, except the apple chunks. Blend the ingredients until completely smooth.
Once the batter is smooth, stir in the apple chunks.
Pour the batter into the baking dish and cook on 350 degrees for 35-40 minutes until browned on top.
Allow the blondies to set before cutting into them. If you cut them before they have set- they will crumble and fall apart. Let the blondies set until they reach room temp.
Caramel Sauce
In a small sauce pan add all the ingredients for the caramel sauce.
Heat the pan over medium head and continuously stir the ingredients for 3 minutes until the caramel sauce is smooth and boiling.
After 3 minutes of cooking on medium heat, remove the caramel sauce from the heat and pour over the blondies.
Nutrition Facts Salted Caramel Paleo Apple Blondies Amount Per Serving Calories 384 Calories from Fat 189 % Daily Value* Total Fat 21g 32% Saturated Fat 2g 10% Polyunsaturated Fat 0.2g Monounsaturated Fat 0.4g Cholesterol 41mg 14% Sodium 212mg 9% Potassium 58mg 2% Total Carbohydrates 47g 16% Dietary Fiber 5g 20% Sugars 38g Protein 10g 20% Vitamin A 1% Vitamin C 3% Calcium 15% Iron 10% * Percent Daily Values are based on a 2000 calorie diet.
Read more