Easy Paleo Gluten Free Pancakes
---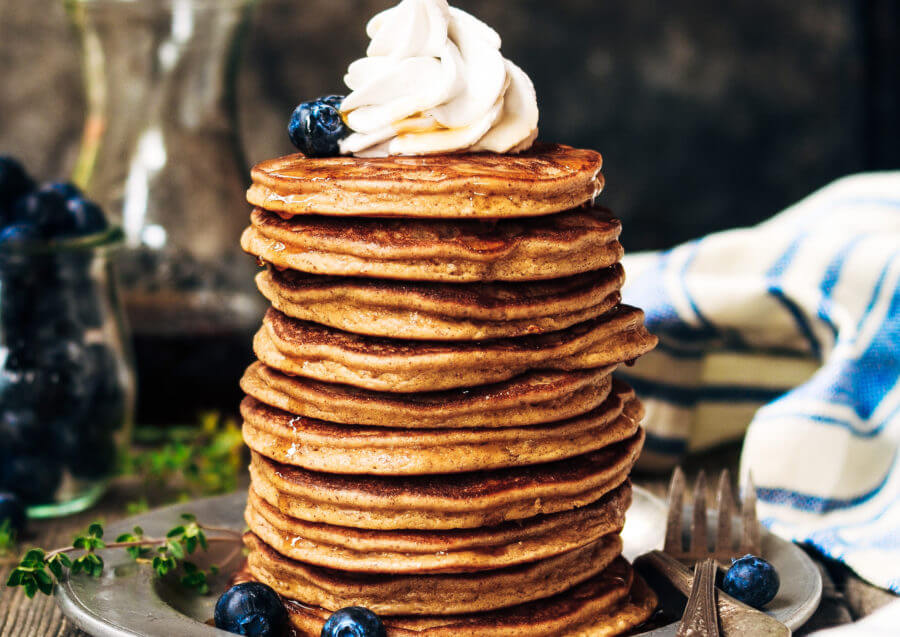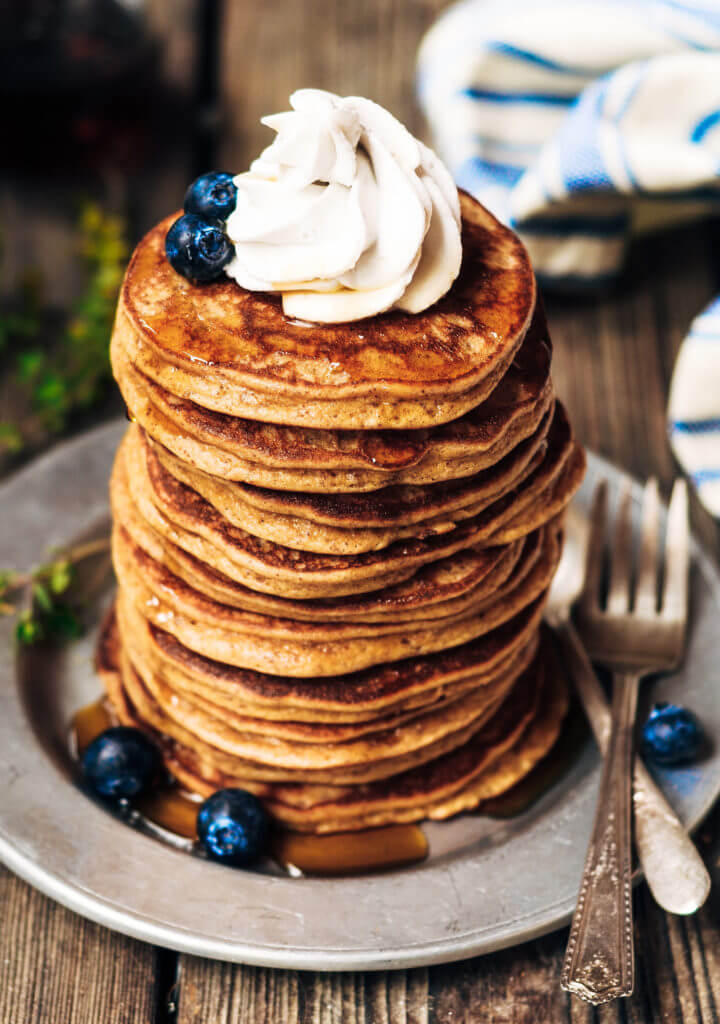 I know, whole wheat pancakes without the wheat? I must be crazy! Being creative and learning the art of substitution is a must when eating paleo, so here goes! I hope you love these tasty pancakes as much as I do… they are hard to share! I have fallen in love with these incredibly soft and fluffy paleo pancakes. They are everything that I wanted them to be and more! Out of all of the paleo pancake recipes I have created, this recipe definitely moved it's way up to my favorite. I love the rich flavor and soft airy texture of these beautiful pancakes, especially when paired with fresh coconut whipped cream and juicy berries.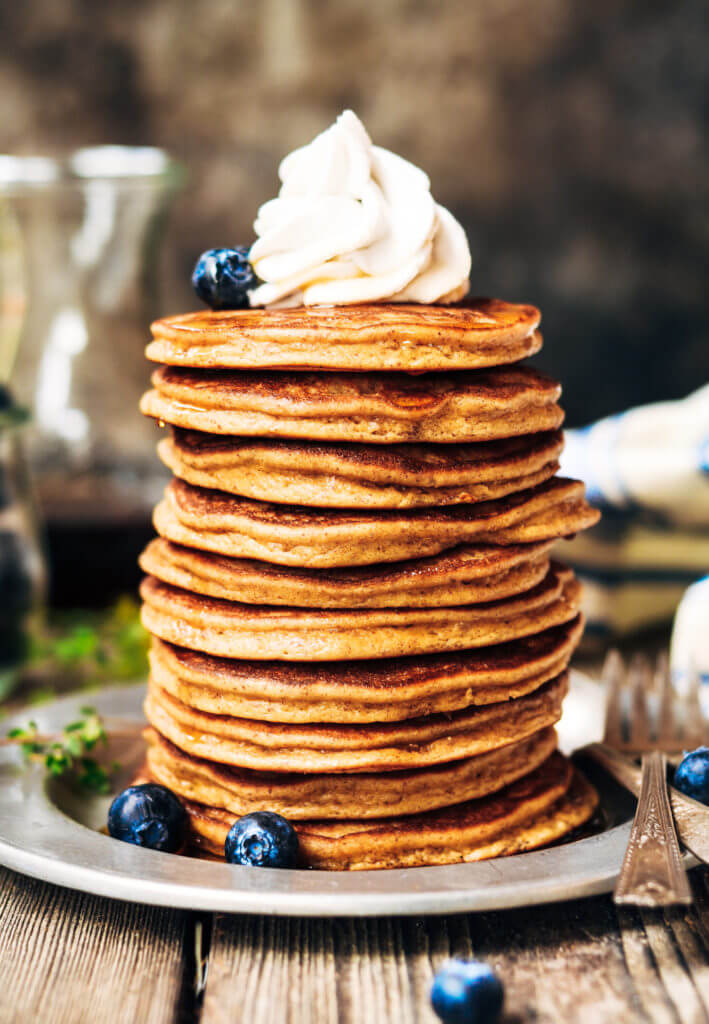 Weekend brunch is not complete without a stack of homemade pancakes. Don't get me wrong, I love waking up and digging into my bowl of sauteed brussel sprouts and chicken, but once in awhile a girl just needs a stack of warm pancakes.
This recipe is chocked full of whole foods and protein, so you can start you day off right. This recipe is  naturally sweetened with dates. I use 1/2 cup of whole dates in this pancake recipe and if that is too sweet for your preference, you can easily use 1/4 cup dates or adjust according to your taste. Easy recipes are my go-to. I used my food processor to whip all the ingredients together into a smooth batter. Since there are dates in this recipe, you will need to use either a food processor or blender to combine the ingredients. Now, who's hungry? Let's get cookin!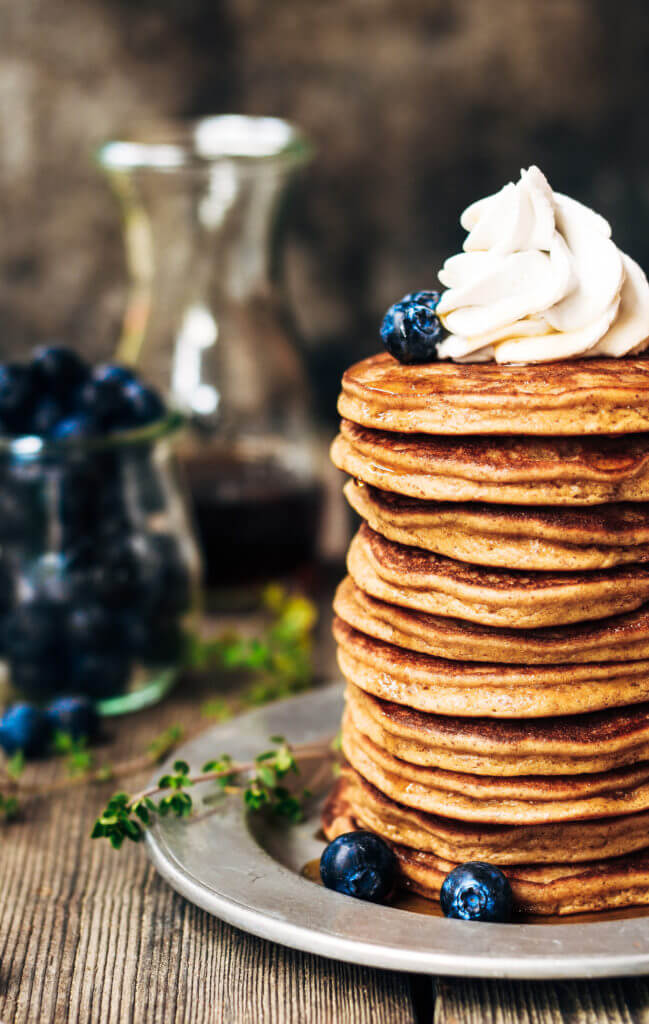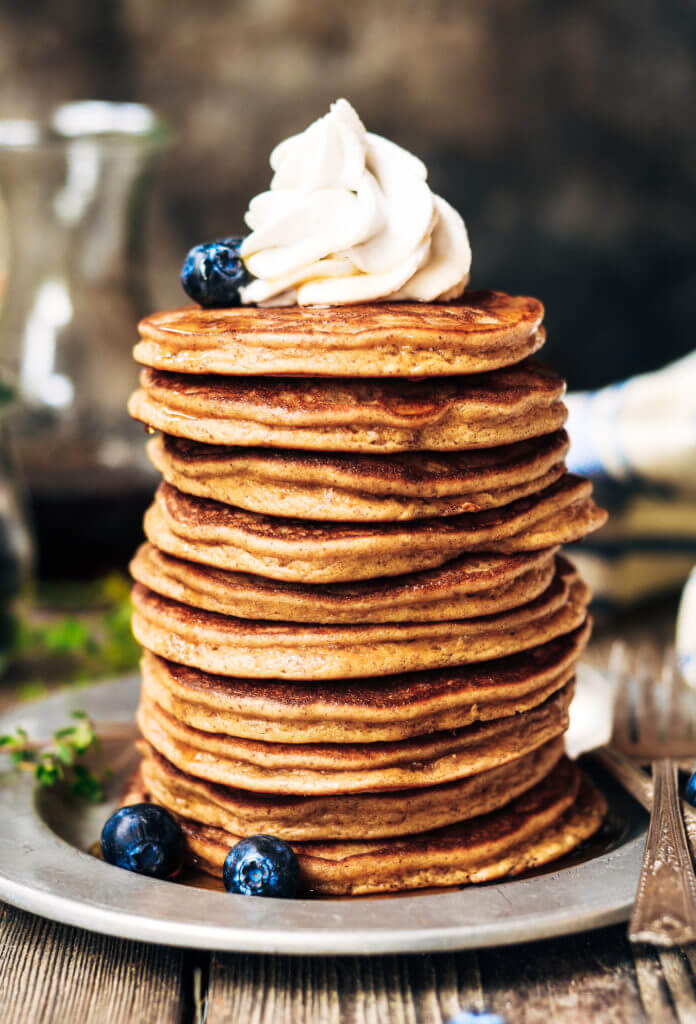 Blend ingredients in a blender until smooth.

Heat electric griddle over medium heat.

Scoop 1/4 cup batter onto griddle to make pancakes and smooth out with the back of a spoon. Cook for about 1 minute on each side until golden.
Nutrition Facts

Easy Paleo Gluten Free Pancakes

Amount Per Serving

Calories 226

Calories from Fat 153

% Daily Value*

Total Fat 17g 26%

Cholesterol 78mg 26%

Sodium 149mg 6%

Potassium 75mg 2%

Total Carbohydrates 13g 4%

Protein 7g 14%

* Percent Daily Values are based on a 2000 calorie diet.