Healthy Gluten Free Paleo Banana Cake
---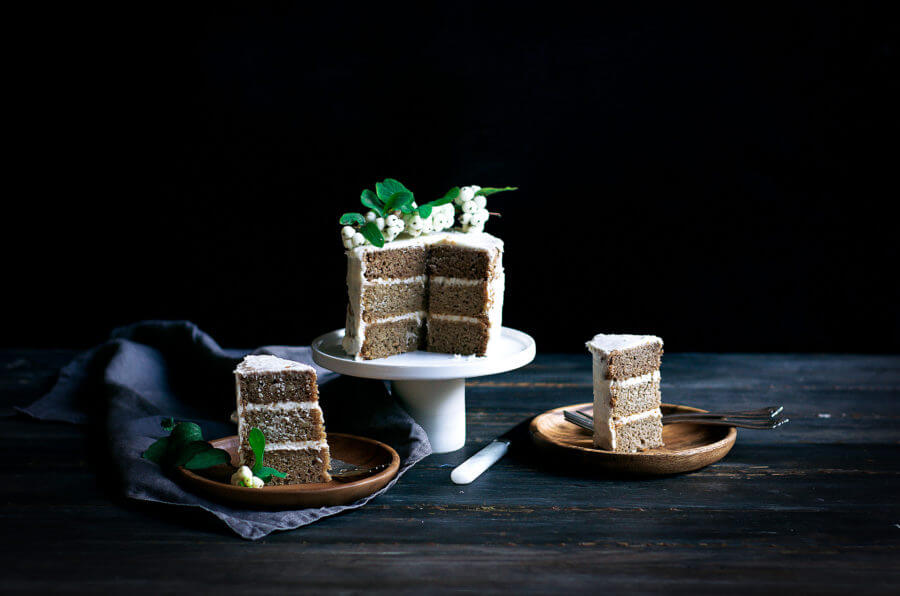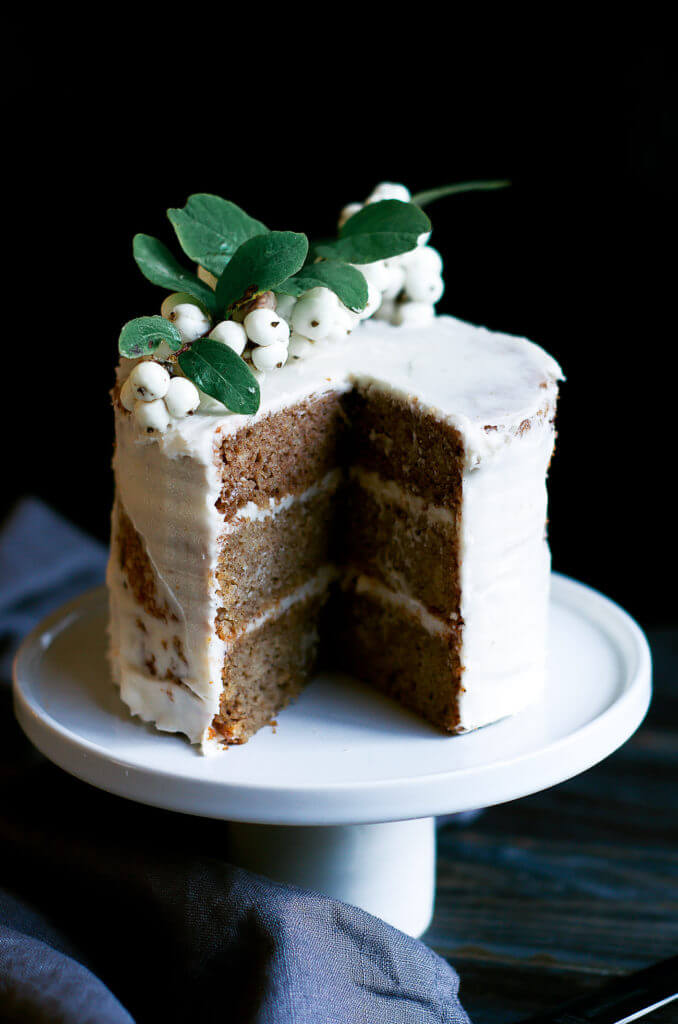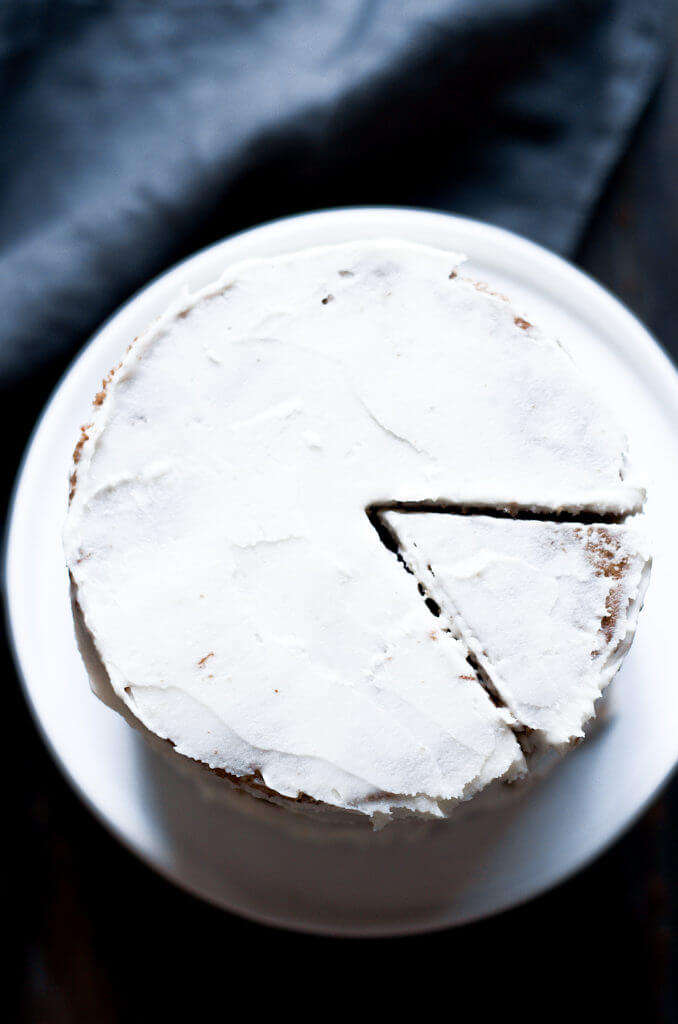 So, it's two am and I am huddled up next to the heater. Like literally. I am as close to it as I can get. It's October and I am fighting the cold! For the past 4 hours I have been trying to get warm. After stuffing myself under 5 layers of thick blankets- on top of my slipper covered feet, the beanie on my head, and my down jacket. I still feel like non of that is doing anything to fight the cold. But hey! I figured why not just write a blog post while I wait to get warm? So here goes.
So, I will say this banana cake is a welcomed distraction. And I will gladly tempt my eyes with slices of this beautiful and decedent cake. Though, I am not completely sure that decedent is the write word though. Because it SO healthy. So does that count? It almost has more protein than sugar!… I have to check on that, but with all the almond I put in it, I'm pretty sure it qualifies as breakfast;)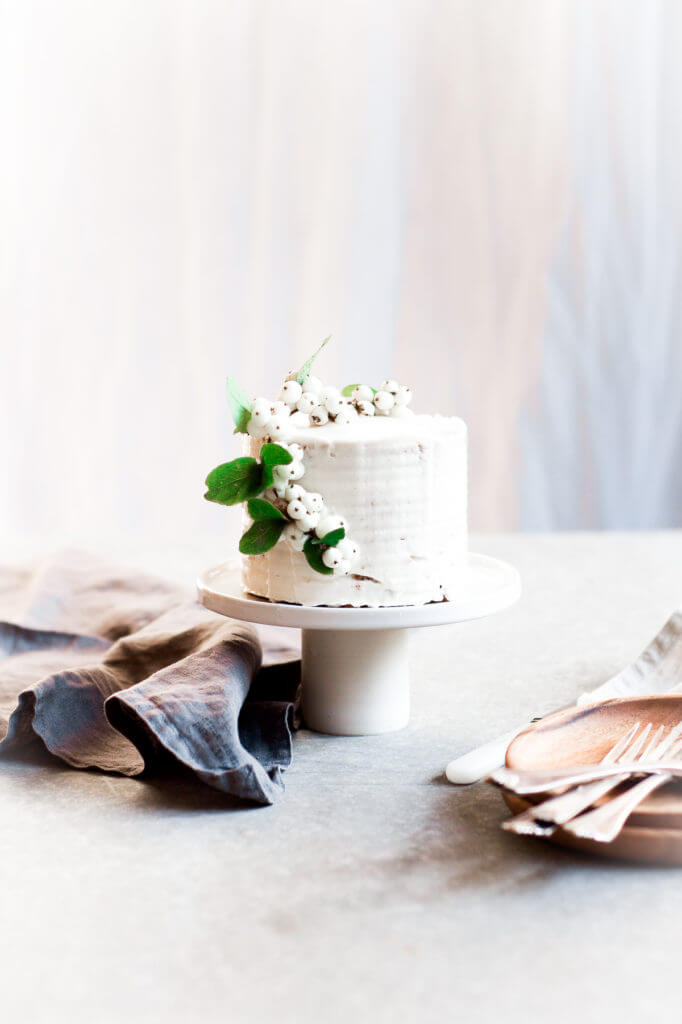 All the healthy cake
This delicious healthy banana cake is gluten free. As well as, grain free and paleo!! Can it get any better?! Someone pinch me. Because I'm really excited about this cake! And I am craving a slice right about now. Banana cake is definitely the cure the chills don't ya think (All the smiley faces:). Okay, maybe it's not the cure for fall sniffles, but this cake sure does wonders for ones attitude! When has eating a good slice of cake ever made anyone unhappy. Never. So… with that being said, I'm thinking you need a bit of this cake in your life:)
In conclusion, I just can't seem to stay away from this maple frosting! Because, I am really attached to it. I want to put it on everything. Even eat it by the spoon full… this may have happened;) When the cravings come, I just can't stop them, ya know? This easy to make dairy free and vegan frosting takes only three simple ingredients! Also, it's refined sugar free, so its practically good for you!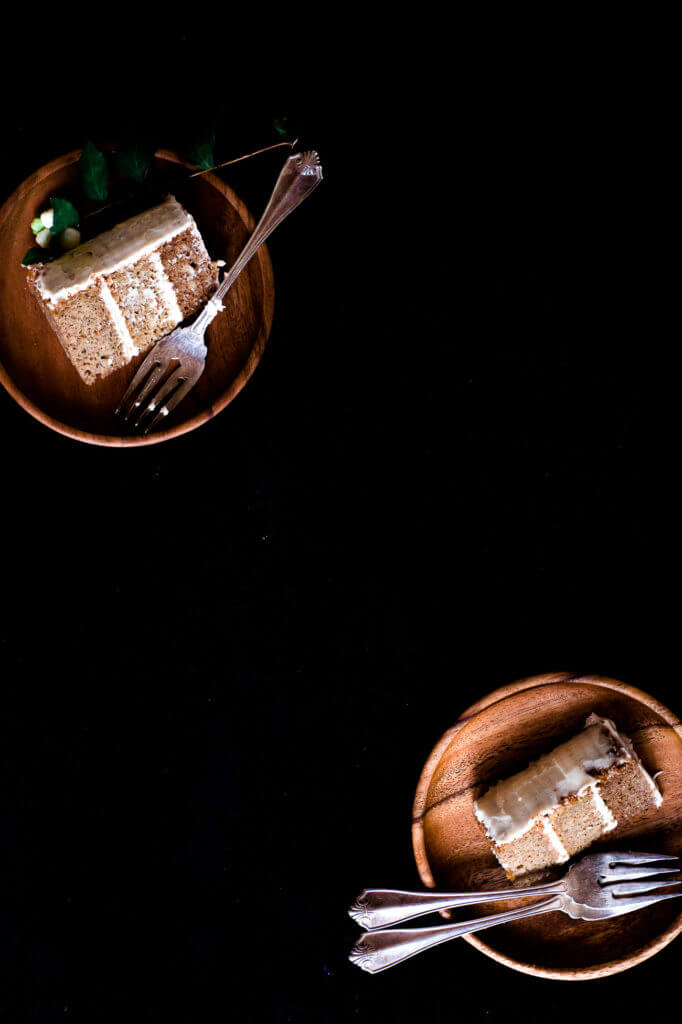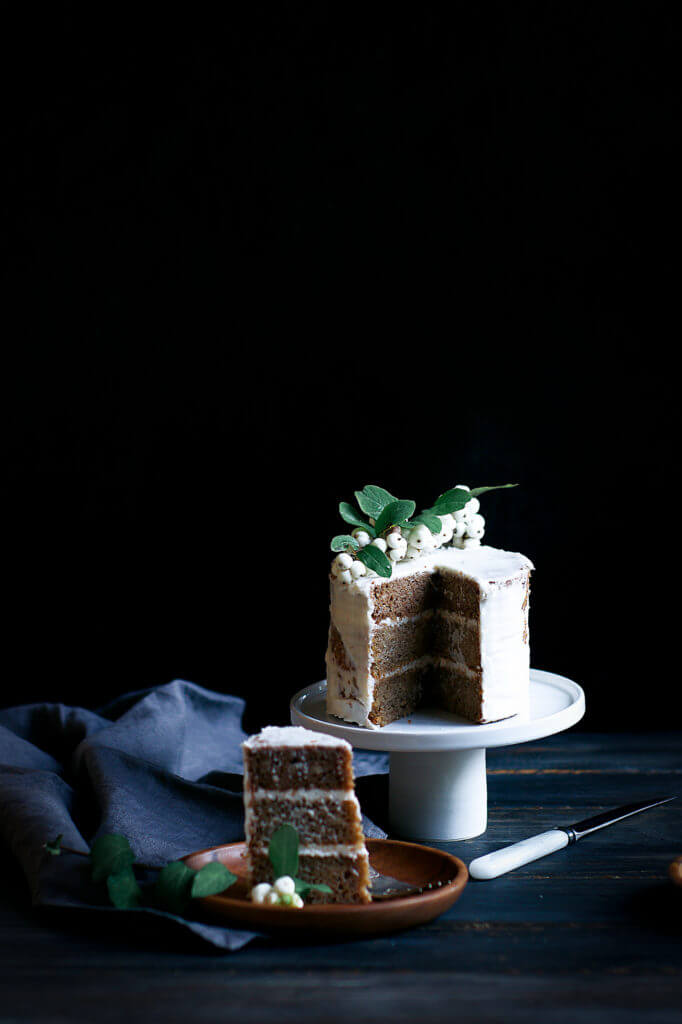 Enjoy this fun banana cake! It's a great one to have around for holiday celebrations. And be sure to celebrate eating cake that contains no grains, dairy, or refined sugar! Because, I'm thinking that's definitely reason to celebrate!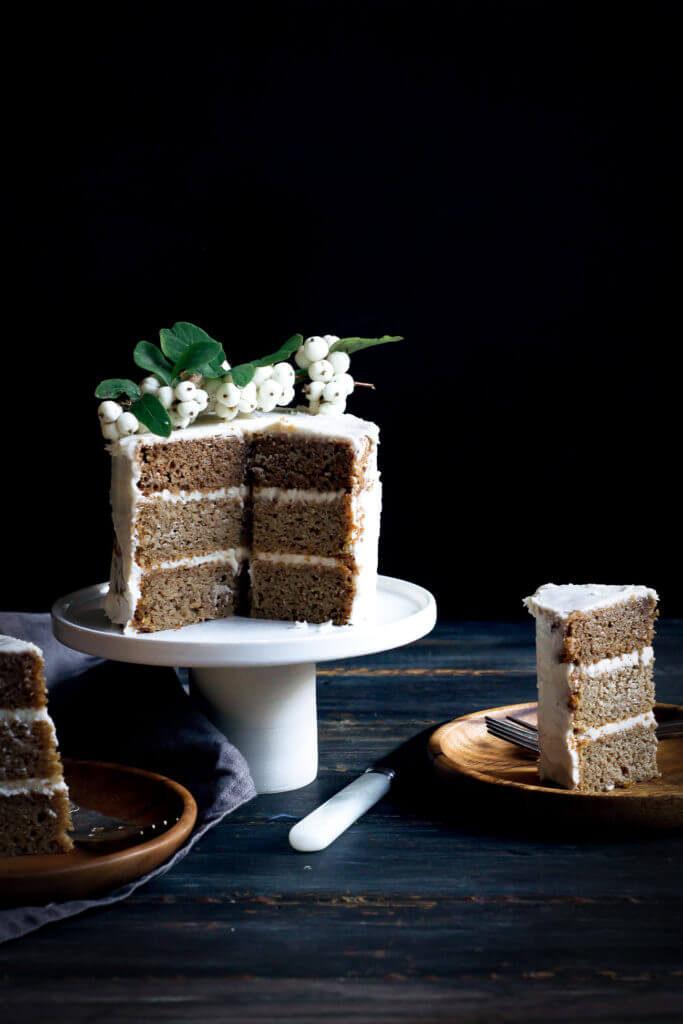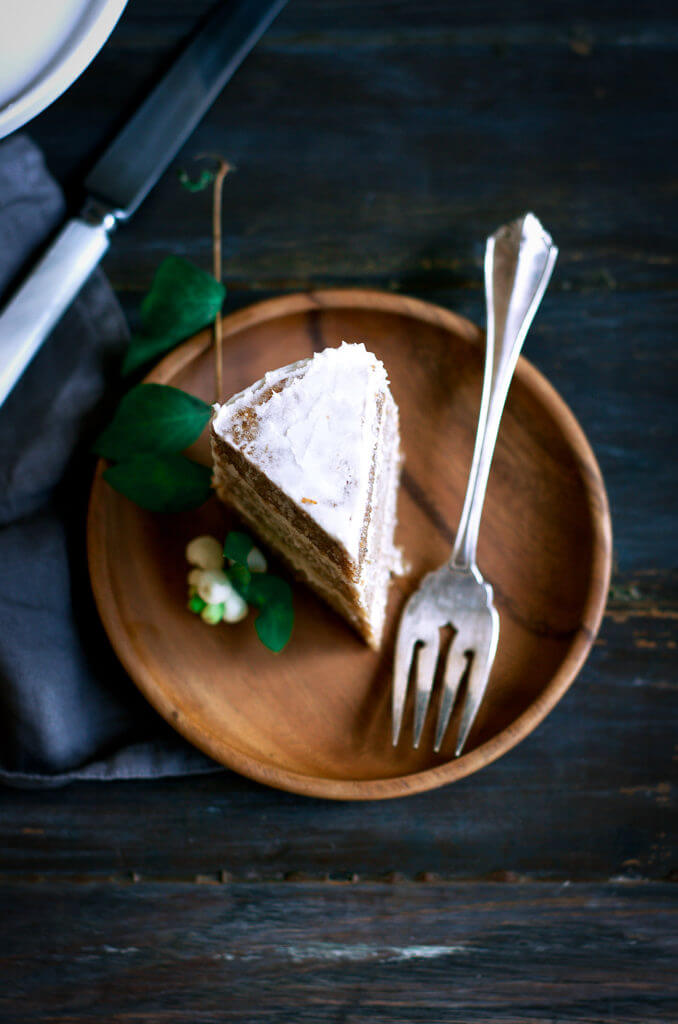 Preheat oven to 350F. Grease three 6" cake pans with coconut oil and then dust them with arrowroot flour.

Mash the bananas in a mixing bowl with a fork until they are pureed.

In a large mixing bowl or KitchenAid mixer, combine all of the ingredients for the cake batter with the mashed banana. Blend the batter until it's smooth.

Divide the cake batter evenly between the three cake pans.

Bake the cakes on 350F for 45 minutes until golden on top.

Once the cakes have cooked and cooled, use a knife to evenly slice the tops off the cakes. Cutting the uneven tops off the cake will result in an even surface to work with.

Prepare two batches of frosting. Spread a layer of frosting over the first layer of cake. Continue to frost and stack each layer of cake. Finish frosting the cake by covering the outside of the cake with frosting.
Nutrition Facts

Healthy Gluten Free Paleo Banana Cake With Simple White Frosting

Amount Per Serving

Calories 352

Calories from Fat 180

% Daily Value*

Total Fat 20g 31%

Polyunsaturated Fat 0.03g

Monounsaturated Fat 0.02g

Sodium 327mg 14%

Potassium 24mg 1%

Total Carbohydrates 41g 14%

Protein 9g 18%

* Percent Daily Values are based on a 2000 calorie diet.