---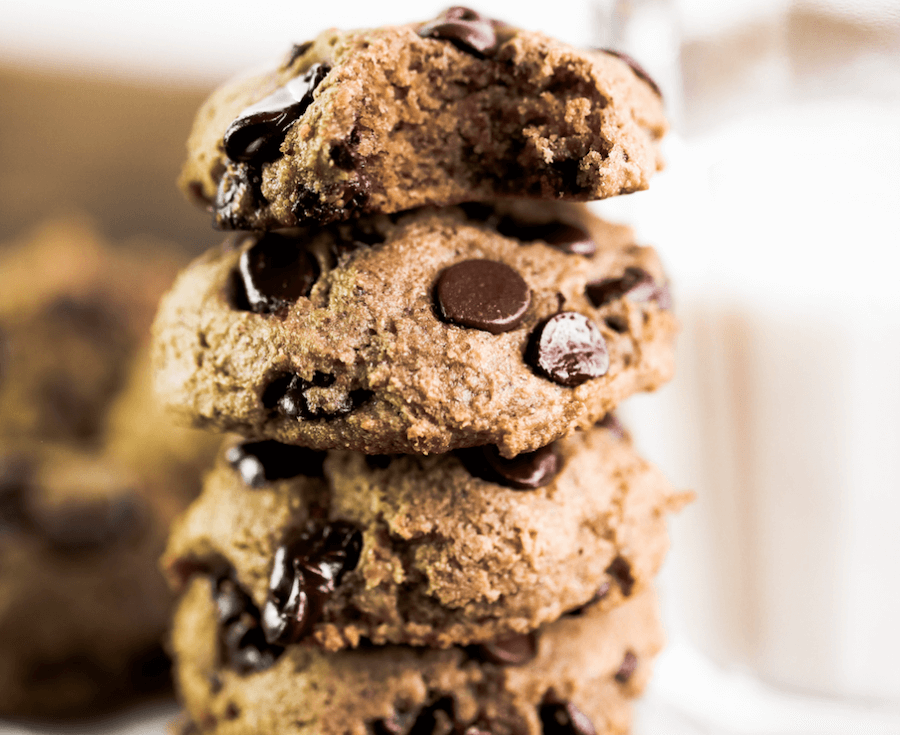 The most delicious chocolate chip cookies! These healthy paleo chocolate chip cookies are perfect and so easy to make. Cassava flour cookies that are low sugar and taste amazing!

Print Recipe Chocolate Chip Cookies Paleo Gluten Free Low sugar and the most delicious chocolate chip cookies! These healthy paleo chocolate chip cookies are perfect and so easy to make. Cassava flour cookies that are low sugar and taste amazing! Ingredients Info Cook Time 15 minutes Prep Time 8 minutes Servings cookies MetricUS Imperial Course Dessert Votes: 3
Rating: 4
You: Rate this recipe! Info Cook Time 15 minutes Prep Time 8 minutes Servings cookies MetricUS Imperial Course Dessert Votes: 3
Rating: 4
You: Rate this recipe! Ingredients Instructions
Preheat oven to 350F.
In a large bowl combine all ingredients (except chocolate chips) until smooth. Then stir in chocolate chips.
Use a medium size ice-cream scoop to form about 22 cookies and place them on a baking tray lined with parchment paper.
Press cookies down to flatten the tops or leave them for thick and chewy cookies. Bake on 350F for about 15 minutes, then remove and cool before serving.
Nutrition Facts Chocolate Chip Cookies Paleo Gluten Free Amount Per Serving Calories 130 Calories from Fat 54 % Daily Value* Total Fat 6g 9% Saturated Fat NaNg 0% Trans Fat NaNg Polyunsaturated Fat 0.1g Monounsaturated Fat 0.2g Cholesterol NaNmg 0% Sodium 81mg 3% Potassium 31mg 1% Total Carbohydrates 17g 6% Dietary Fiber 2g 8% Sugars NaNg Protein 4g 8% Vitamin A 0.4% Vitamin C NaN% Calcium 2% Iron 6% * Percent Daily Values are based on a 2000 calorie diet.
Read more