---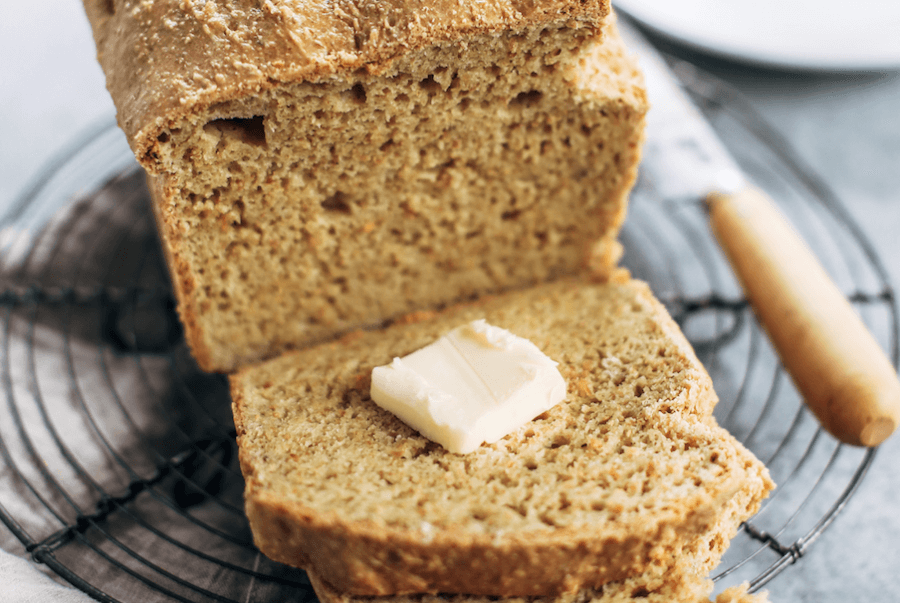 Perfect gluten-free keto sandwich bread. Easy paleo bread recipe without yeast! This almond flour sandwich bread tastes amazing, holds together, and is easy to make! Nothing like homemade bread.

Print Recipe Best Keto Gluten Free Bread Perfect gluten-free keto sandwich bread. Easy paleo bread recipe without yeast! This almond flour sandwich bread tastes amazing, holds together, and is easy to make! Nothing like homemade bread. Ingredients Info Cook Time 75 minutes Prep Time 8 minutes Servings slices MetricUS Imperial Course Bread Votes: 23
Rating: 3.65
You: Rate this recipe! Info Cook Time 75 minutes Prep Time 8 minutes Servings slices MetricUS Imperial Course Bread Votes: 23
Rating: 3.65
You: Rate this recipe! Ingredients Instructions
Preheat oven to 350F. Line or grease a 4" by 8" bread pan.
In a food processor, high speed blender, or by hand combine all ingredients for bread dough until smooth- I use a food processor.
Scoop dough into bread pan lined with parchment paper and bake on 350F for about 1 hour 15 minutes until a knife when inserted in the middle of the loaf comes out clean.
Nutrition Facts Best Keto Gluten Free Bread Amount Per Serving Calories 297 Calories from Fat 189 % Daily Value* Total Fat 21g 32% Saturated Fat 7g 35% Polyunsaturated Fat 2g Monounsaturated Fat 1g Cholesterol 62mg 21% Sodium 186mg 8% Potassium 20mg 1% Total Carbohydrates 22g 7% Dietary Fiber 6g 24% Sugars 1g Protein 8g 16% Vitamin A 1% Calcium 12% Iron 10% * Percent Daily Values are based on a 2000 calorie diet.
Read more