chicken tenderloins
Category
---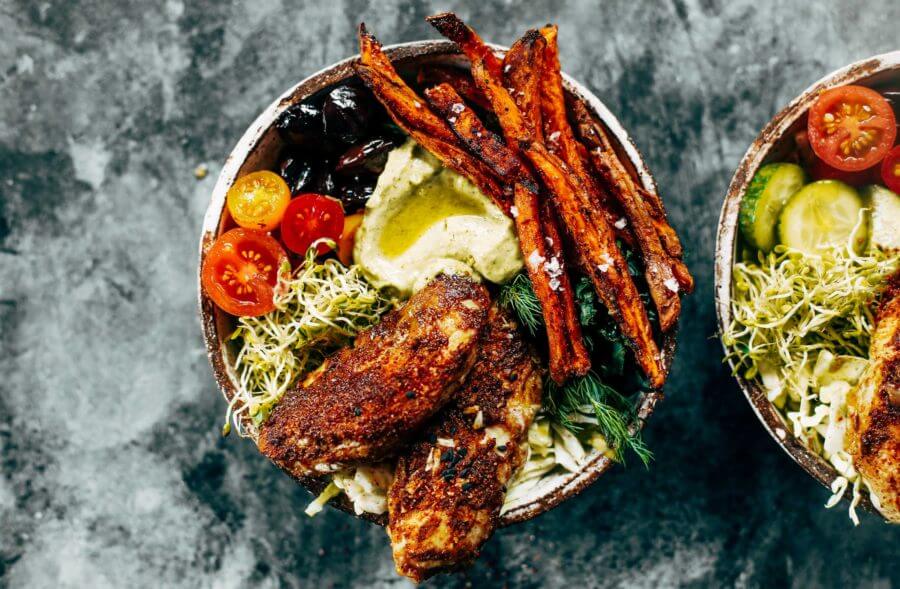 Crispy spiced sweet potato fries, baked southwest chicken strips, creamy garlic avocado dipping sauce, and vibrant greens. Lunch, dinner, or even, breakfast! Paleo, whole30, and gluten free. The whole family is going to love this meal! Put it on the table… and there will be none left.

Print Recipe Southwest Paleo Chicken And Fries Crispy spiced sweet potato fries, baked southwest chicken strips, creamy garlic avocado dipping sauce, and vibrant greens. Lunch, dinner, or even, breakfast! Paleo, whole30, and gluten free. The whole family is going to love this meal! Put it on the table... and there will be none left. Ingredients Chicken Main Dish Votes: 20
Rating: 3.5
You: Rate this recipe! Info Cook Time 1 hour Prep Time 20 minutes Servings servings MetricUS Imperial Course Main Dish Votes: 20
Rating: 3.5
You: Rate this recipe! Ingredients Chicken
Preheat oven to 475F. Line a baking tray with parchment paper. Slice sweet potato fries into thin strips and toss in the oil, flour, and seasoning. Bake fries on 475F for about 30-45 minutes until crispy.
Reduce oven to 350F. Toss chicken in oil and seasonings. Bake on 350F for 30 minutes.
In a food processor or high powered blender combine all ingredients for the sauce until smooth.
Assemble bowl by layering in greens, chicken, fries, sauce, and toppings. Enjoy!
Nutrition Facts Southwest Paleo Chicken And Fries Amount Per Serving Calories 399 Calories from Fat 189 % Daily Value* Total Fat 21g 32% Saturated Fat 3g 15% Polyunsaturated Fat 7g Monounsaturated Fat 7g Cholesterol 70mg 23% Sodium 536mg 22% Potassium 598mg 17% Total Carbohydrates 26g 9% Dietary Fiber 7g 28% Sugars 6g Protein 30g 60% Vitamin A 195% Vitamin C 62% Calcium 7% Iron 14% * Percent Daily Values are based on a 2000 calorie diet.
Read more