---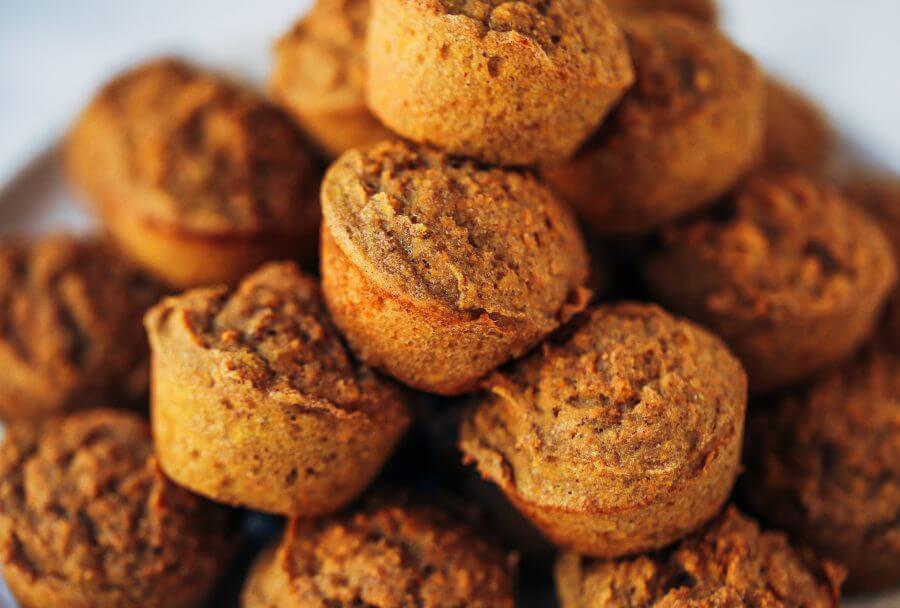 51 calorie banana muffins made with sweet potatoes instead of flour! Healthy paleo banana bread muffins make easy paleo breakfasts for on the go. Kid friendly paleo snack idea.

Print Recipe Paleo Banana Bread Made With Sweet Potato Instead Of Flour 51 calorie banana muffins made with sweet potatoes instead of flour! Healthy paleo banana bread muffins make easy paleo breakfasts for on the go. Kid friendly paleo snack idea. Ingredients Info Cook Time 20 minutes Prep Time 5 minutes Servings mini muffins MetricUS Imperial Course Main Dish, Snack Votes: 51
Rating: 3.31
You: Rate this recipe! Info Cook Time 20 minutes Prep Time 5 minutes Servings mini muffins MetricUS Imperial Course Main Dish, Snack Votes: 51
Rating: 3.31
You: Rate this recipe! Ingredients Instructions
Preheat oven to 350F. Generously grease a mini muffin pan with coconut oil.
In a food processor blend all ingredients until completely smooth.
Use a small ice-cream scoop to fill the muffin tin. Bake on 350F for 20 minutes. Store in fridge for 2-3 days then in the freezer.
Nutrition Facts Paleo Banana Bread Made With Sweet Potato Instead Of Flour Amount Per Serving Calories 51 Calories from Fat 18 % Daily Value* Total Fat 2g 3% Saturated Fat 1g 5% Polyunsaturated Fat 0.1g Monounsaturated Fat 0.2g Cholesterol 14mg 5% Sodium 70mg 3% Potassium 73mg 2% Total Carbohydrates 8g 3% Dietary Fiber 2g 8% Sugars 4g Protein 1g 2% Vitamin A 15% Vitamin C 2% Calcium 2% Iron 2% * Percent Daily Values are based on a 2000 calorie diet.
Read more