---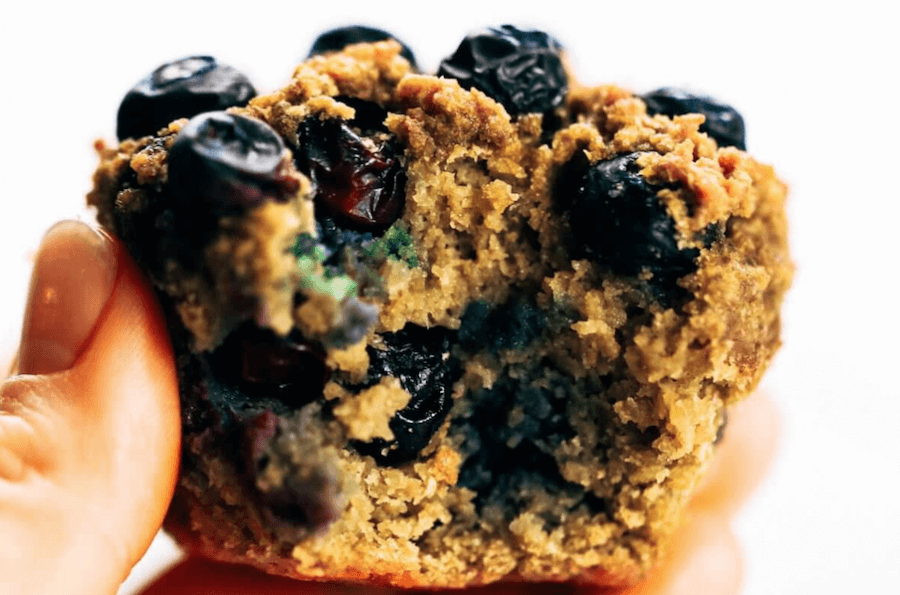 Paleo blueberry muffins made with sweet potatoes instead of flour! These flourless muffins make for a healthy breakfast on-the-go! Kid-proof and delicious paleo breakfast recipe for meal prep.

Print Recipe Sweet Potato Blueberry Muffins Paleo blueberry muffins made with sweet potatoes instead of flour! These flourless muffins make for a healthy breakfast on-the-go! Kid-proof and delicious paleo breakfast recipe for meal prep. Ingredients Info Cook Time 50 minutes Prep Time 5 minutes Servings muffins MetricUS Imperial Course Bread Votes: 8
Rating: 4.38
You: Rate this recipe! Info Cook Time 50 minutes Prep Time 5 minutes Servings muffins MetricUS Imperial Course Bread Votes: 8
Rating: 4.38
You: Rate this recipe! Ingredients Instructions
Preheat oven to 350F. Line a muffin pan with paper liners or grease with coconut oil.
Chop sweet potato into 1/2" rounds. In a food processor blend sweet potato chunks until minced.
Add rest of ingredients to the food processor (except blueberries) and blend until smooth, then stir in blueberries by hand- you can reserve half the blueberries to sprinkle on top before baking, if you like.
Use a large ice-cream scoop to fill the muffin pan with batter. Bake on 350F for 50 minutes until golden. You will know when they are done when a clean knife or toothpick inserted into the center of a muffin comes out clean.
Nutrition Facts Sweet Potato Blueberry Muffins Amount Per Serving Calories 227 Calories from Fat 90 % Daily Value* Total Fat 10g 15% Saturated Fat 6g 30% Polyunsaturated Fat 0.2g Monounsaturated Fat 1g Cholesterol 62mg 21% Sodium 195mg 8% Potassium 20mg 1% Total Carbohydrates 31g 10% Dietary Fiber 6g 24% Sugars 17g Protein 5g 10% Vitamin A 98% Vitamin C 6% Calcium 9% Iron 5% * Percent Daily Values are based on a 2000 calorie diet.
Read more