---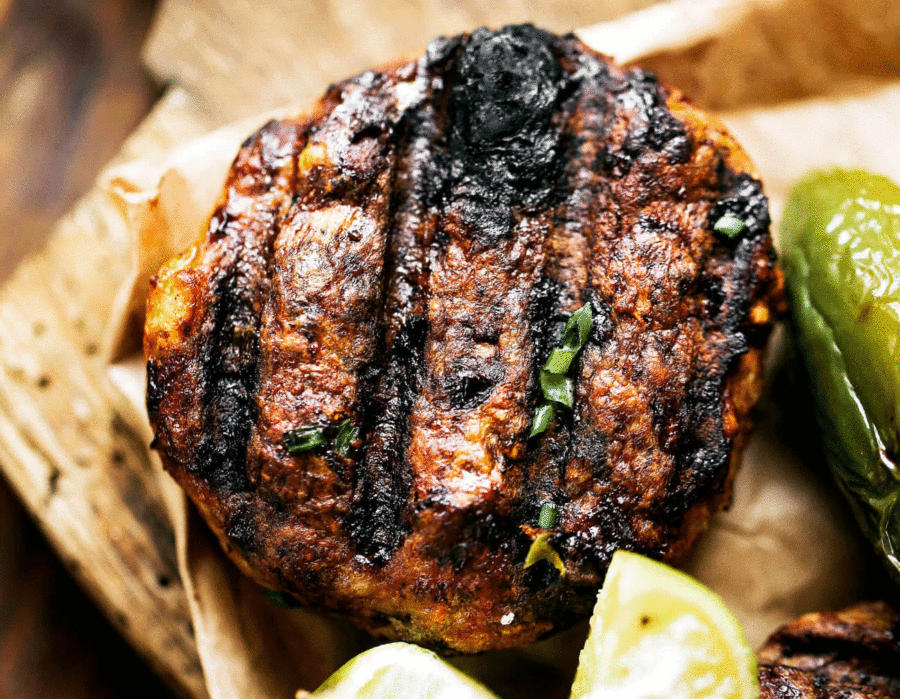 Easy, healthy, and whole30 spicy grilled chicken avocado burgers. A perfect addition to these paleo hamburger buns. A delicious, healthy, and fun family dinner!

Print Recipe Spicy Grilled Chicken Avocado Burgers Easy, healthy, and whole30 spicy grilled chicken avocado burgers. A perfect addition to these paleo hamburger buns. A delicious, healthy, and fun family dinner! Ingredients Info Prep Time 8 minutes Servings burgers MetricUS Imperial Course Main Dish Votes: 8
Rating: 2.75
You: Rate this recipe! Info Prep Time 8 minutes Servings burgers MetricUS Imperial Course Main Dish Votes: 8
Rating: 2.75
You: Rate this recipe! Ingredients Instructions
In a large bowl add all the ingredients for the burgers (be sure to mince the jalapeño and garlic, and mash the avocado).
Mix and mash everything together (with your hands) until thoroughly combined.
Divide into 10 medium sized burgers. Use a pastry brush and gently brush a tad bit of olive oil over each burger for cooking.
Grill until cooked through. Or cook on a fry pan over medium heat on the stove.
Nutrition Facts Spicy Grilled Chicken Avocado Burgers Amount Per Serving Calories 101 Calories from Fat 54 % Daily Value* Total Fat 6g 9% Saturated Fat 0.4g 2% Polyunsaturated Fat 1g Monounsaturated Fat 2g Cholesterol 40mg 13% Sodium 235mg 10% Potassium 244mg 7% Total Carbohydrates 4g 1% Dietary Fiber 3g 12% Sugars 0.2g Protein 9g 18% Vitamin A 32% Vitamin C 14% Calcium 4% Iron 9% * Percent Daily Values are based on a 2000 calorie diet.
Read more