Spicy Grilled Avocado Chicken Burgers
---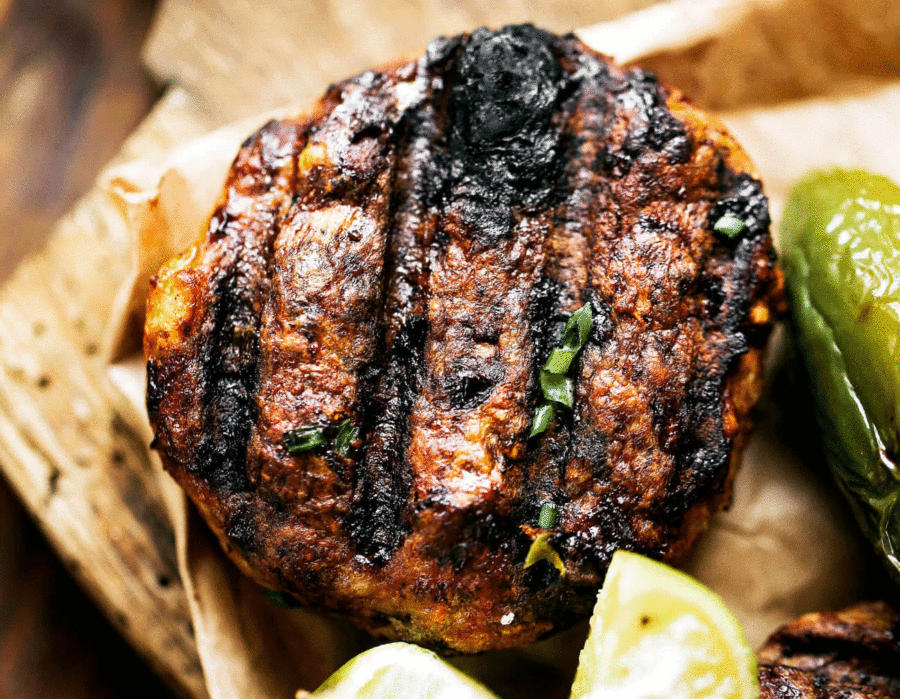 Easy, healthy, and whole30 spicy grilled chicken avocado burgers. A perfect addition to these paleo hamburger buns. A delicious, healthy, and fun family dinner!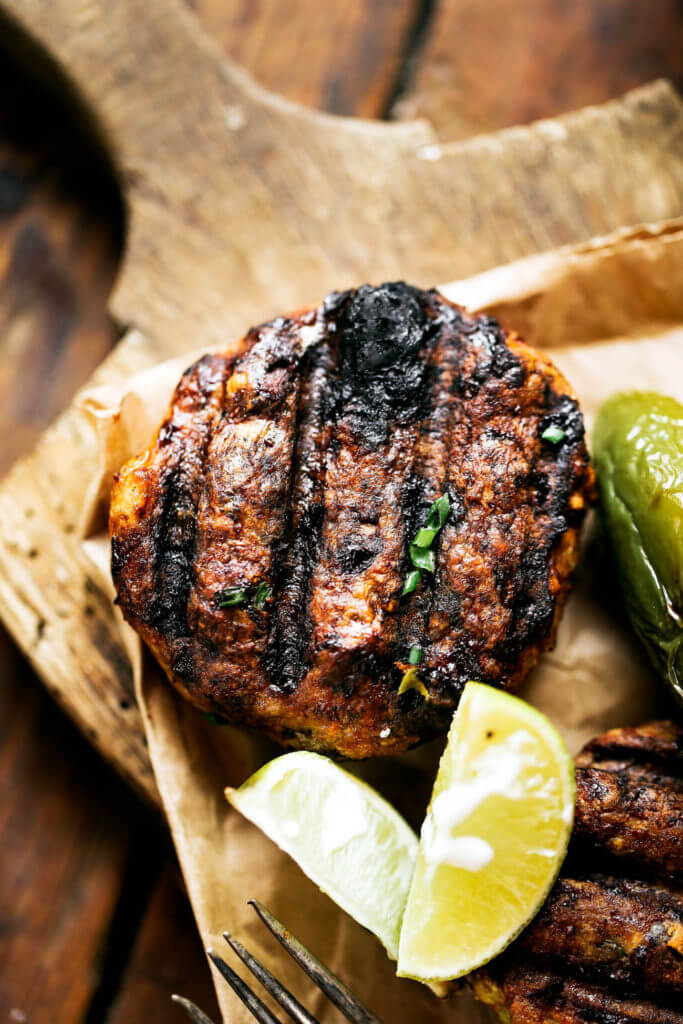 This recipe. You guys have been asking for it and I felt bad for not getting it up on the blog sooner. My apologies! I intended to get it up sooner, but then I decided to re-shoot the photos… and then my computer started spazzing out, so that was shipped off this week to get fixed. Happy now that all things are pulling together in favor of these healthy grilled chicken avo burgers (with a little spice!). Thanks for hangin' in there. Now, let's head to the kitchen!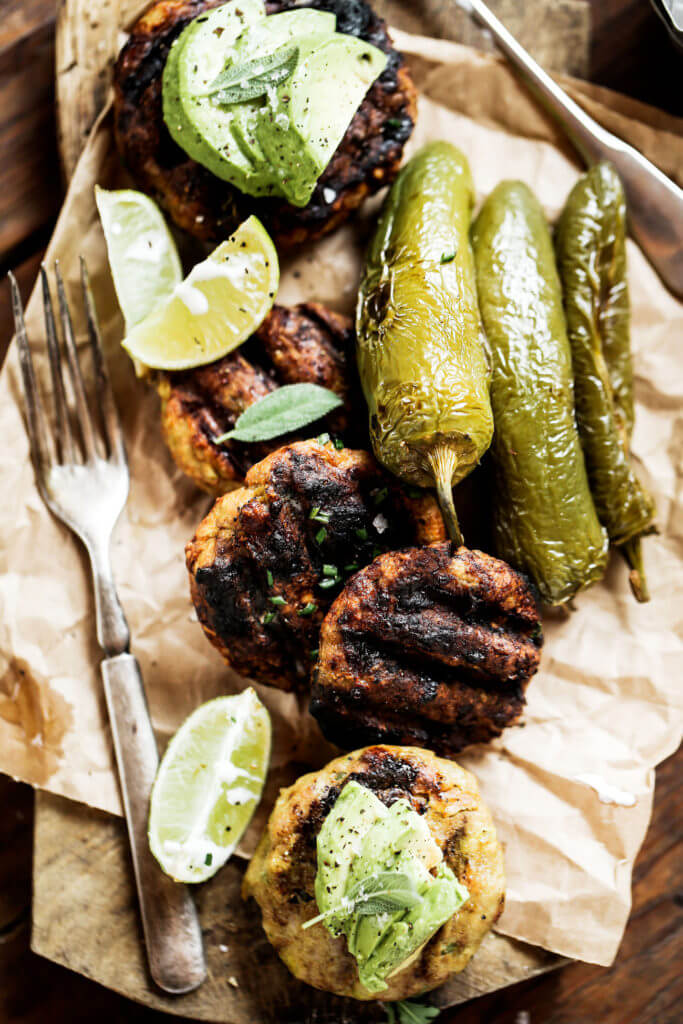 Chicken is one of my main protein staples. It's a regular rotation of turkey, fish, eggs, and chicken! So good. But these burgers are taking it to another level, loaded with (yes!) avocado, handfuls of fresh basil, garlic, and minced jalapeños for a little spice! I have made these burgers both grilled and cooked on a fry pan. Either way you can't loose! The flavor is legit and it's a perfect addition to these homemade paleo hamburger buns.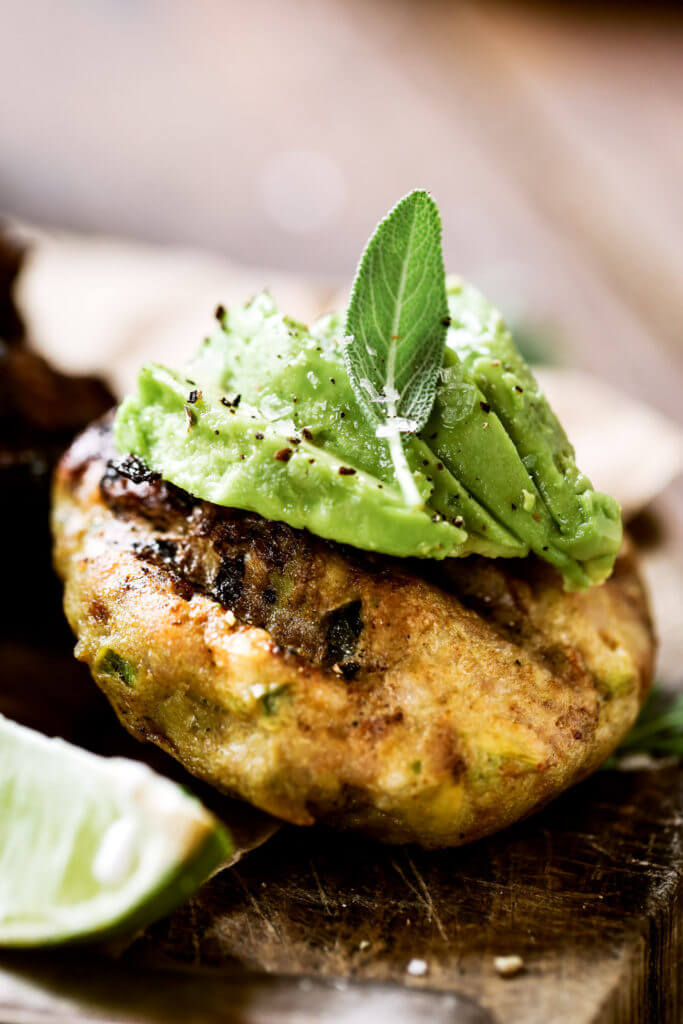 But, of course, avocado in the burger just wasn't enough! Because it there really ever too much avo?? No. Not a thing. At least not in my world. So I added a few slices on top of my burger. I should add that a few drizzles of this ranch dressing would compliment these flavors superb!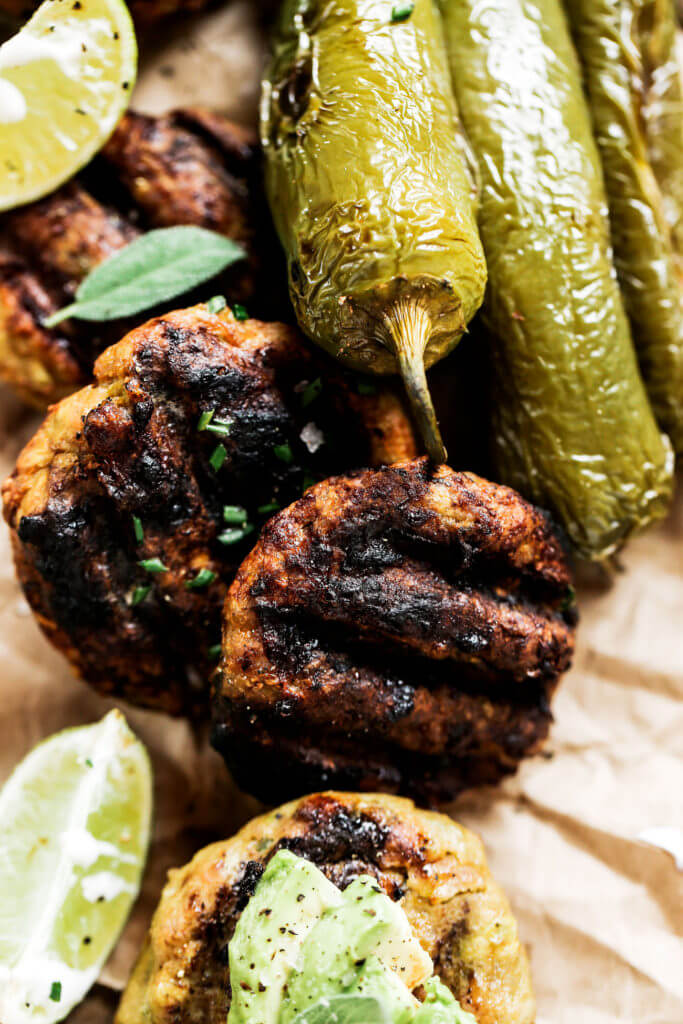 Summer is all about grilling!! I see it on Instagram and I hear about it from my brother all the time. 🙂 He is def the grill master in comparison to me, but I had to give my limited grilling skills a try; since it is July and all… and I keep hearing about all the goods my bro is cooking up! And I do love a good grilled chicken burger. Or fish, or sweet potatoes. Basically, I'm all down for the idea of throwing these patties on the grill!
But you can totally make them inside as well! If you do cook them on a fry pan, I should tell you that the crispness on the outside is legit delish! Also, they are so good made up a bit smaller and used as breakfast patties.
Okay, I'm done. You can eat. 🙂 Enjoy!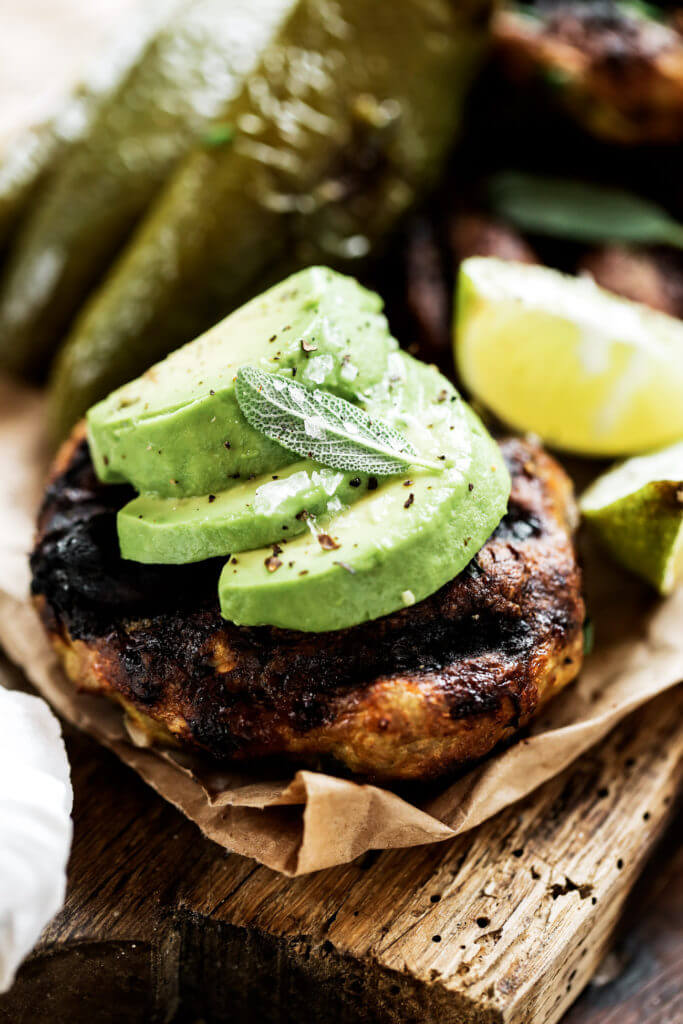 In a large bowl add all the ingredients for the burgers (be sure to mince the jalapeño and garlic, and mash the avocado).

Mix and mash everything together (with your hands) until thoroughly combined.

Divide into 10 medium sized burgers. Use a pastry brush and gently brush a tad bit of olive oil over each burger for cooking.

Grill until cooked through. Or cook on a fry pan over medium heat on the stove.
Nutrition Facts

Spicy Grilled Chicken Avocado Burgers

Amount Per Serving

Calories 101

Calories from Fat 54

% Daily Value*

Total Fat 6g 9%

Cholesterol 40mg 13%

Sodium 235mg 10%

Potassium 244mg 7%

Total Carbohydrates 4g 1%

Protein 9g 18%

* Percent Daily Values are based on a 2000 calorie diet.