white sweet potatos
Category
---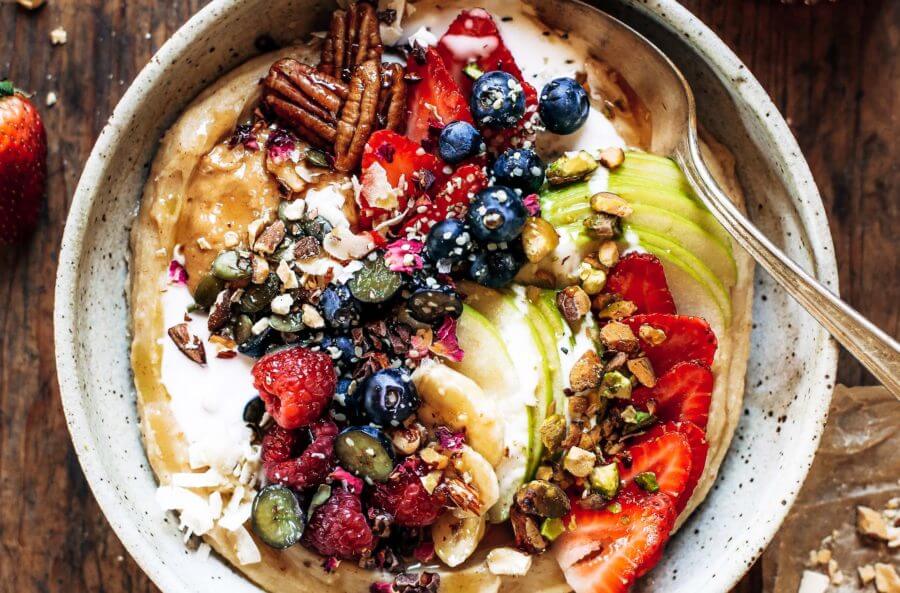 Make ahead paleo diet sweet potato breakfast bowl idea! Made with sweet potato, almond butter, and coconut milk. A brilliant easy way to start your morning! This recipe can be made ahead and stored in the freezer for to-go meals.

Print Recipe Sweet Potato Paleo Breakfast Bowl Make ahead paleo diet sweet potato breakfast bowl idea! Made with sweet potato, almond butter, and coconut milk. A brilliant easy way to start your morning! This recipe can be made ahead and stored in the freezer for to-go meals. Ingredients Info Prep Time 5 minutes Servings servings MetricUS Imperial Course Main Dish Votes: 1
Rating: 5
You: Rate this recipe! Info Prep Time 5 minutes Servings servings MetricUS Imperial Course Main Dish Votes: 1
Rating: 5
You: Rate this recipe! Ingredients Instructions
In a food processor blend ingredients together until smooth (If you don't have a cooked sweet potato on hand- peel and dice sweet potato, steam until soft, then drain water, and use as directed).
Top with any of your favorite toppings! I went for the fruit + nut combo.
Nutrition Facts Sweet Potato Paleo Breakfast Bowl Amount Per Serving Calories 156 Calories from Fat 81 % Daily Value* Total Fat 9g 14% Saturated Fat 1g 5% Polyunsaturated Fat 0.01g Monounsaturated Fat 0.001g Sodium 514mg 21% Potassium 222mg 6% Total Carbohydrates 16g 5% Dietary Fiber 4g 16% Sugars 3g Protein 4g 8% Vitamin A 185% Vitamin C 3% Calcium 6% Iron 5% * Percent Daily Values are based on a 2000 calorie diet.
Read more