---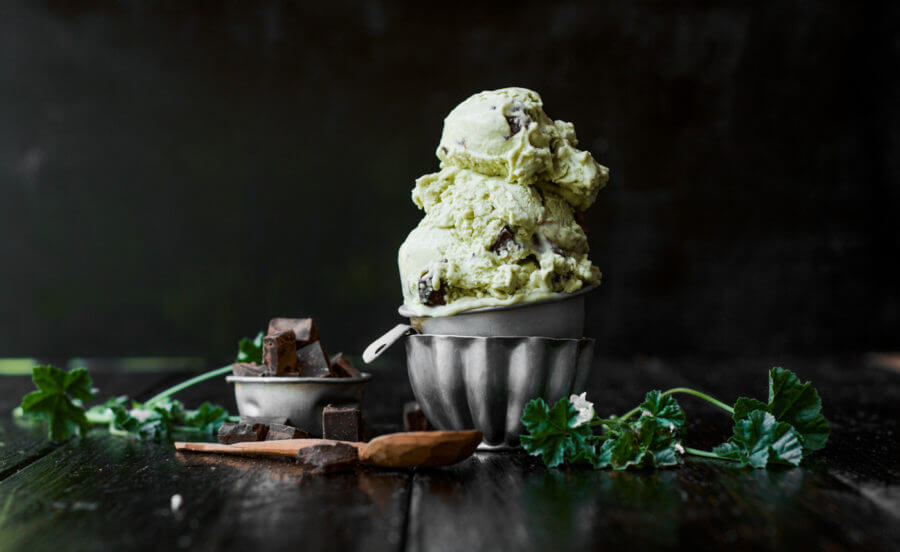 Creamy refreshing smooth vegan paleo ice-cream is the perfect summer treat! Incredibly easy to make at home, this dairy free mint chocolate chip ice-cream is so fresh and satisfying.

Print Recipe Dairy Free Mint Chocolate Ice-Cream Creamy and refreshing mint ice-cream stuffed with chocolate chunks is the perfect treat for warm summer days. This ice-cream recipe is dairy free, paleo, and has a vegan option as well. Ingredients Ice-Cream Dessert, Snack Votes: 1
Rating: 5
You: Rate this recipe! Recipe Notes

In order to make this ice-cream Vegan, simply leave out the egg.

Info Passive Time 20-30 depending on the type of ice-cream machine Prep Time 5 minutes Servings people MetricUS Imperial Course Dessert, Snack Votes: 1
Rating: 5
You: Rate this recipe! Recipe Notes

In order to make this ice-cream Vegan, simply leave out the egg.

Ingredients Ice-Cream
Combine all of the ingredients in a blender and blend until smooth (except the chocolate chunks, which you will stir in at the end).
Remove the pit and peel from the avocado and blend into the ice-cream.
Follow the instructions on your ice-cream machine and churn until the ice-cream is thick and smooth.
Once the ice-cream is firm, remove the ice-cream from the machine and put in in a bowl or container. Stir the chocolate chunks into the ice-cream and serve or freeze for later use.
Nutrition Facts Dairy Free Mint Chocolate Ice-Cream Amount Per Serving Calories 161 Calories from Fat 45 % Daily Value* Total Fat 5g 8% Saturated Fat 3g 15% Sodium 2mg 0% Total Carbohydrates 31g 10% Dietary Fiber 1g 4% Sugars 26g Protein 1g 2% Calcium 2% Iron 10% * Percent Daily Values are based on a 2000 calorie diet.
Read more