---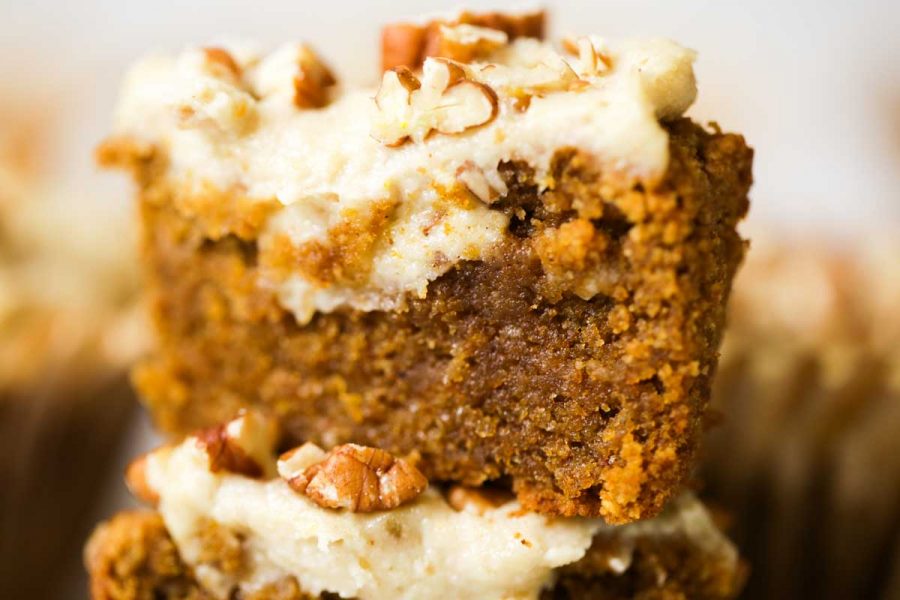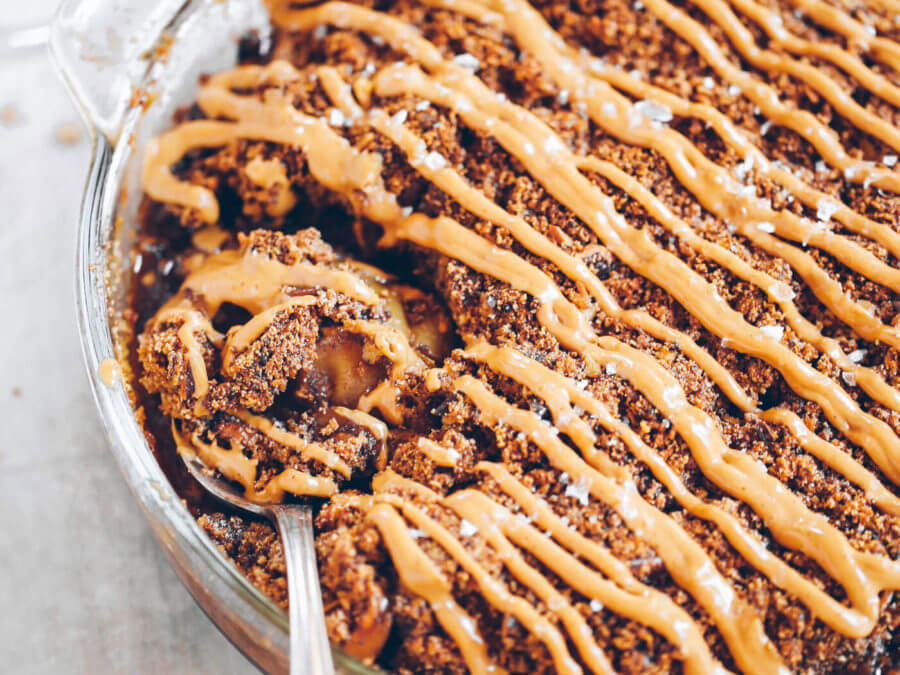 Amazing grain free apple crisp. Paleo, healthy, gluten free, and naturally sweetened. Packed with sweet apples, warm and comforting, easy to make recipe for fall.

Print Recipe Grain Free Paleo Apple Pie Crisp Amazing grain free apple crisp. Paleo, healthy, gluten free, and naturally sweetened. Packed with sweet apples, warm and comforting easy to make recipe for fall. Ingredients Apples Dessert Votes: 0
Rating: 0
You: Rate this recipe! Info Cook Time 80 minutes Prep Time 10 minutes Servings servings MetricUS Imperial Course Dessert Votes: 0
Rating: 0
You: Rate this recipe! Ingredients Apples
In a large bowl add the apple slices. Toss together with the coconut sugar, coconut oil, arrowroot flour, pumpkin pie spice, and sea salt. Pour the apples into a 10" deep dish pie pan.
Combine all ingredients for the crisp topping then crumble over the apples.
Cover with foil and bake on 350F for 1 hour, then uncover and cook for another 20 minutes.
Optional: drizzle with nut butter and serve with vanilla ice-cream or coconut yogurt!
Nutrition Facts Grain Free Paleo Apple Pie Crisp Amount Per Serving Calories 376 Calories from Fat 243 % Daily Value* Total Fat 27g 42% Saturated Fat 12g 60% Polyunsaturated Fat 0.04g Monounsaturated Fat 1g Sodium 138mg 6% Potassium 61mg 2% Total Carbohydrates 35g 12% Dietary Fiber 4g 16% Sugars 25g Protein 4g 8% Vitamin A 0.5% Vitamin C 4% Calcium 5% Iron 6% * Percent Daily Values are based on a 2000 calorie diet.
Read more