chopped date pieces
Category
---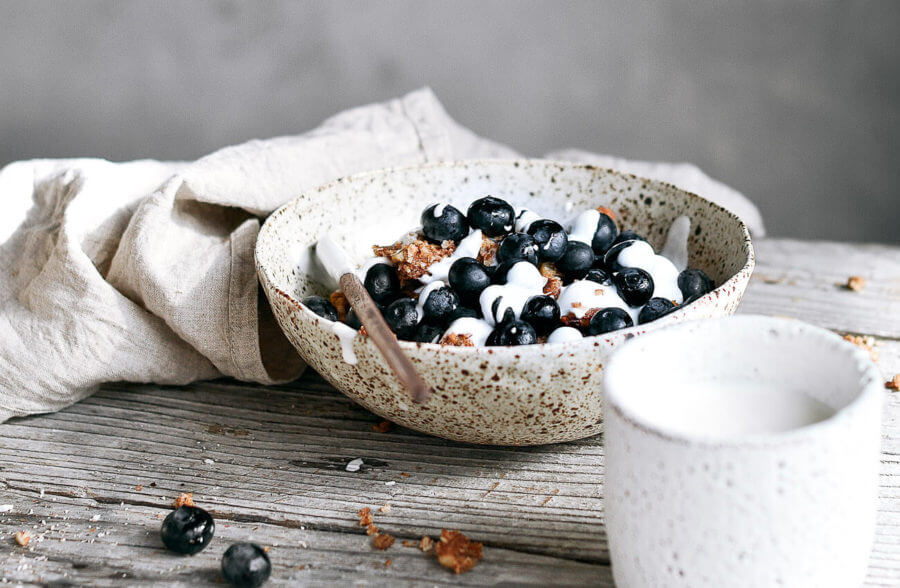 Easy grain free and paleo cinnamon date granola. Made with toasty coconut and nutty infusions and cinnamon spice. Sweetened with pure medjool dates. Made in minutes!

Print Recipe Easy Grain Free Cinnamon Date Granola Easy grain free and paleo cinnamon date granola. Made with toasty coconut and nutty infusions and cinnamon spice. Sweetened with pure medjool dates. Made in minutes! Ingredients Info Cook Time 20 minutes Prep Time 5 minutes Servings servings MetricUS Imperial Course Main Dish Votes: 5
Rating: 4.2
You: Rate this recipe! Recipe Notes

Top with canned coconut milk- it's thick and is like yogurt (make sure to combine before using)! Or you can make paleo yogurt recipe. You can also add chopped date pieces into the granola if you want some more texture and flavor.

Info Cook Time 20 minutes Prep Time 5 minutes Servings servings MetricUS Imperial Course Main Dish Votes: 5
Rating: 4.2
You: Rate this recipe! Recipe Notes

Top with canned coconut milk- it's thick and is like yogurt (make sure to combine before using)! Or you can make paleo yogurt recipe. You can also add chopped date pieces into the granola if you want some more texture and flavor.

Ingredients Instructions
Preheat oven to 300F. Line a baking sheet with parchment paper.
In a food processor pulse the almonds into small pieces. Then add in the rest of the ingredients and pulse until it reaches your desired consistency (you can make it more crunchy or smooth depending on how you like it). Once the granola is pulsed add in chopped date pieces if you want.
Spread granola out on a baking sheet lined with parchment paper. Bake on 300F for about 20 minutes or until golden.
Nutrition Facts Easy Grain Free Cinnamon Date Granola Amount Per Serving Calories 696 Calories from Fat 531 % Daily Value* Total Fat 59g 91% Saturated Fat 23g 115% Polyunsaturated Fat 11g Monounsaturated Fat 22g Sodium 142mg 6% Potassium 183mg 5% Total Carbohydrates 43g 14% Dietary Fiber 14g 56% Sugars 24g Protein 13g 26% Vitamin A 1% Vitamin C 1% Calcium 12% Iron 19% * Percent Daily Values are based on a 2000 calorie diet.
Read more