---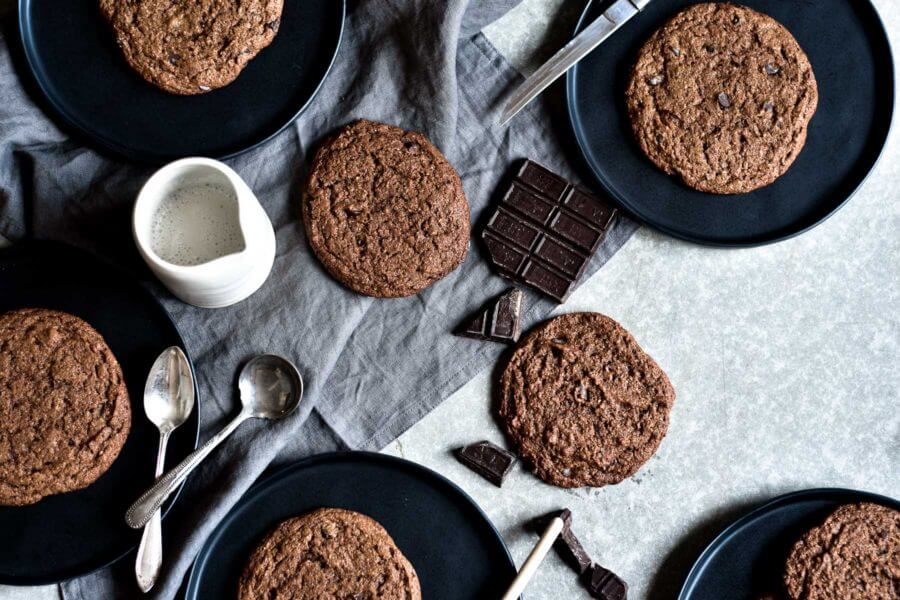 A soft and chewy paleo pumpkin chocolate chip cookie with a crisp cookie crust. Delicious healthy, gluten free, and paleo dessert or snack. Welcome fall with this healthy pumpkin cookie recipe.

Print Recipe Paleo Pumpkin Chocolate Chip Cookies A soft and chewy paleo pumpkin chocolate chip cookie with a crisp cookie crust. Delicious healthy, gluten free, and paleo dessert or snack. Welcome fall with this healthy pumpkin cookie recipe. Ingredients Info Cook Time 15 minutes Prep Time 8 minutes Servings servings MetricUS Imperial Course Dessert, Snack Votes: 7
Rating: 2.86
You: Rate this recipe! Info Cook Time 15 minutes Prep Time 8 minutes Servings servings MetricUS Imperial Course Dessert, Snack Votes: 7
Rating: 2.86
You: Rate this recipe! Ingredients Instructions
Preheat the oven to 350 degrees and line a standard baking sheet with parchment paper.
In a large mixing bowl or KitchenAid mixer, combine all of the ingredients (except the chocolate chips).
Once the dough is completely smooth, fold in the chocolate chips.
Using an ice-cream scoop, scoop one spoonful of dough onto the cookie sheet at a time to form the cookies.
Bake the cookies on 350 degrees for 15 minutes. Once the cookies have cooked, let the set for a few minutes until they become firm. This allows the sugars and oils to harden, so the cookie doesn't fall apart.
Nutrition Facts Paleo Pumpkin Chocolate Chip Cookies Amount Per Serving Calories 302 Calories from Fat 153 % Daily Value* Total Fat 17g 26% Saturated Fat 3g 15% Polyunsaturated Fat 0.03g Monounsaturated Fat 0.04g Sodium 129mg 5% Potassium 26mg 1% Total Carbohydrates 38g 13% Dietary Fiber 5g 20% Sugars 27g Protein 7g 14% Vitamin A 41% Vitamin C 2% Calcium 12% Iron 16% * Percent Daily Values are based on a 2000 calorie diet.
Read more