Dairy Free Almond Butter Milkshake
---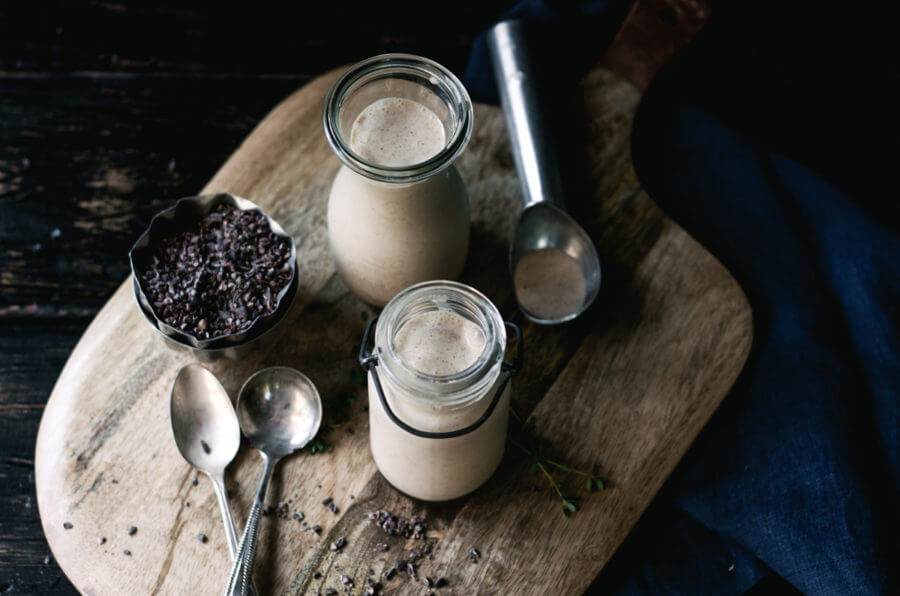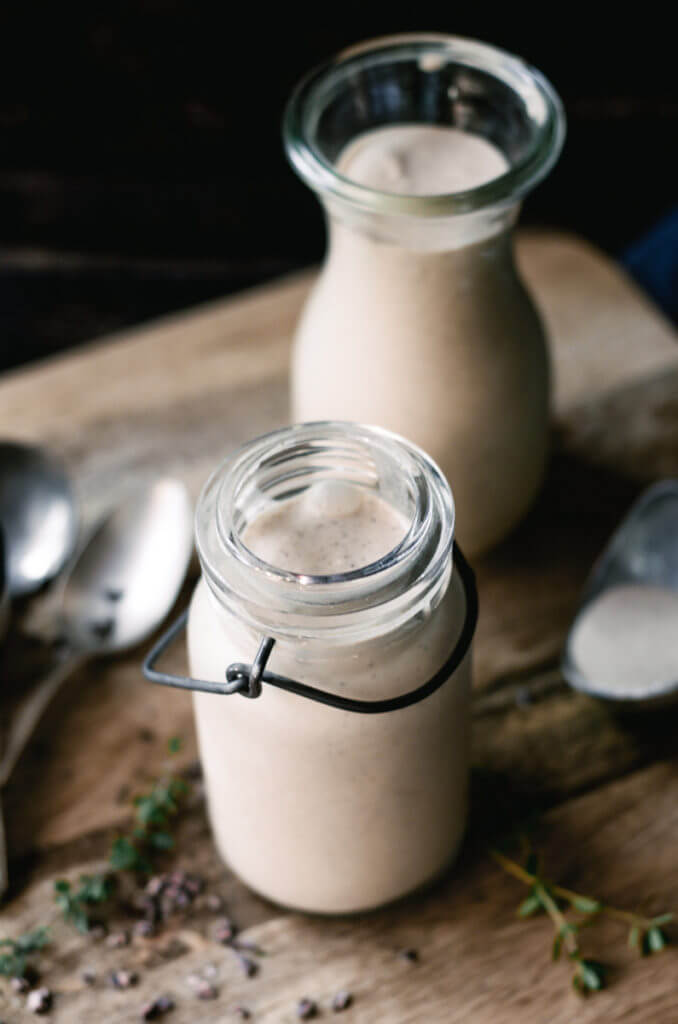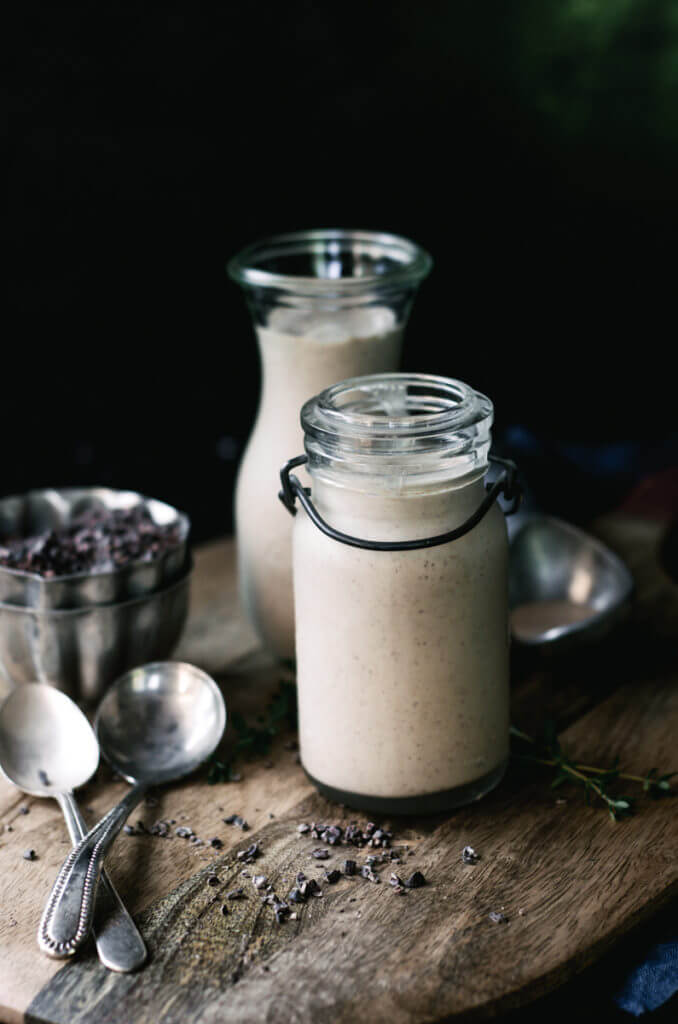 First of all, this almond butter milkshake has me swooning. I have to admit… This is the fifth day in a row this week that I have made this. And it's only Thursday. This creamy and refreshing almond butter milkshake is addictingly  rich and delicious! When I make this shake over and over every day for two weeks… I know it's a fave.
Because, being a food blogger requires… well, making lots of food. There are always yummy things around the kitchen. Consequently, the only problems with this are, there are always way too many tasty treats floating around. As a result, there are usually, leftovers on top of the fridge, in the pantry, and in the freezer.  Thankfully, I have a whole household of eager taste testers. And if it weren't for my family, it would be my friends. I didn't need help polishing off this milkshake though!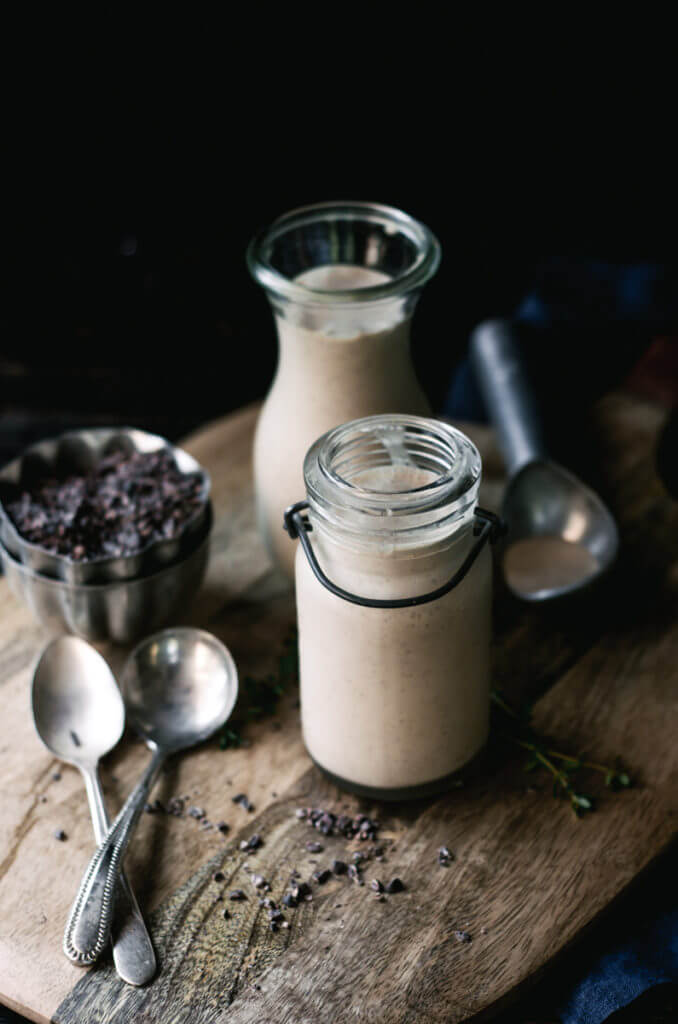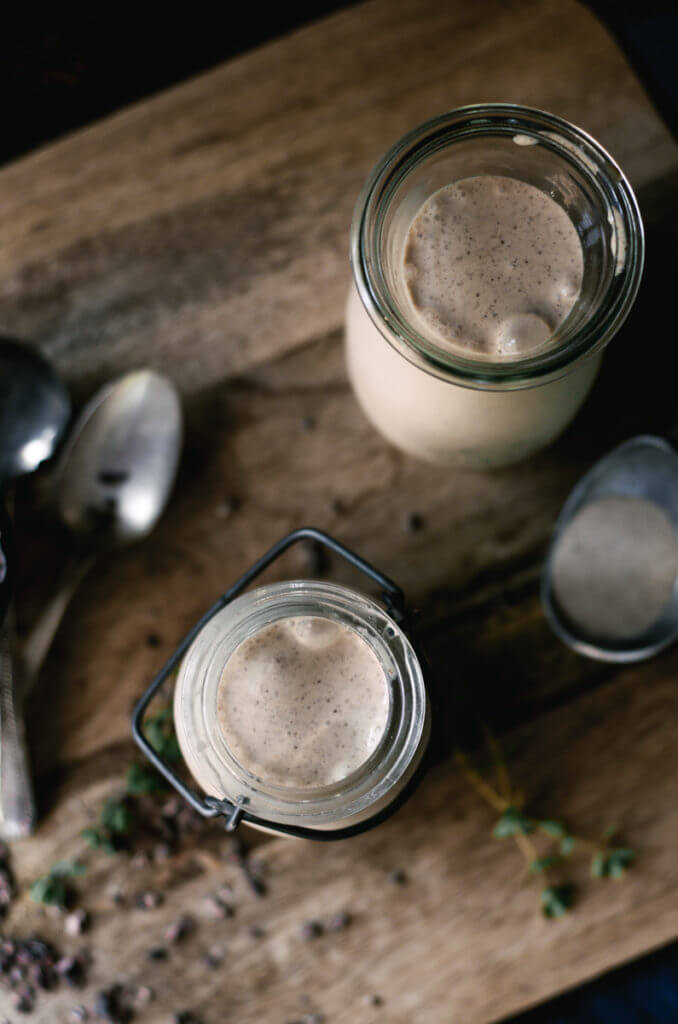 This vegan almond butter milkshake is creamy, rich, and dazzled with dreamy almond butter. Is it weird that I am so attached to all things almond butter? It is literally my go-to snack all throughout the day, every day. Because of this, I have been making everything mixed with a bit of almond butter. Including my milkshakes.
You won't believe how tasty it is! Because, It's like peanut butter ice-cream- without the peanut better and ice-cream. Okay, so use your imagination a bit. But, trust me, it's worth it!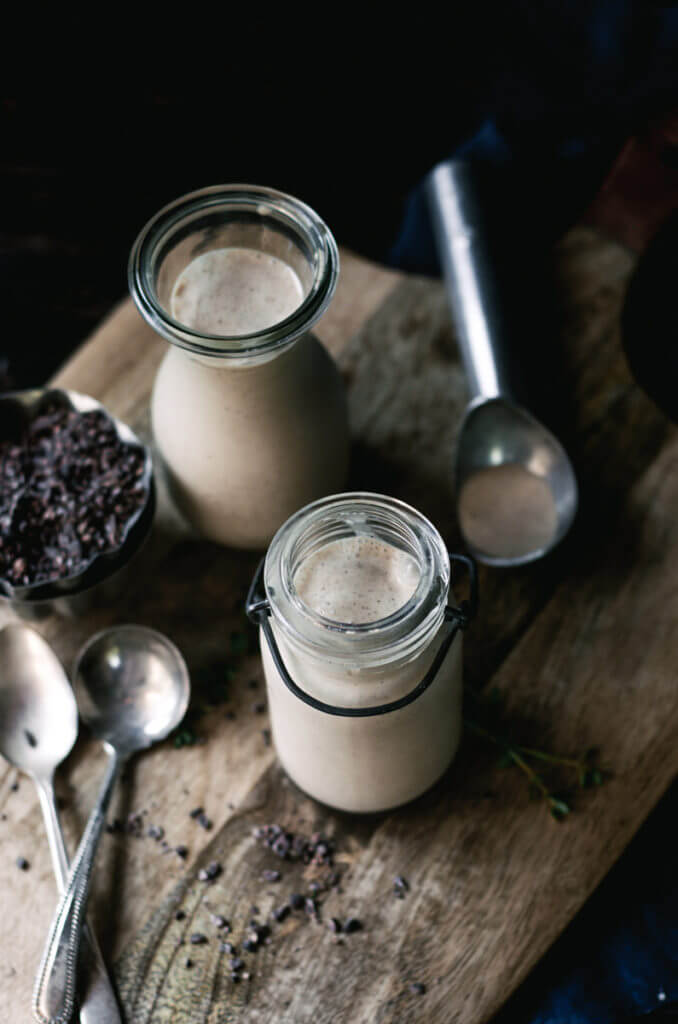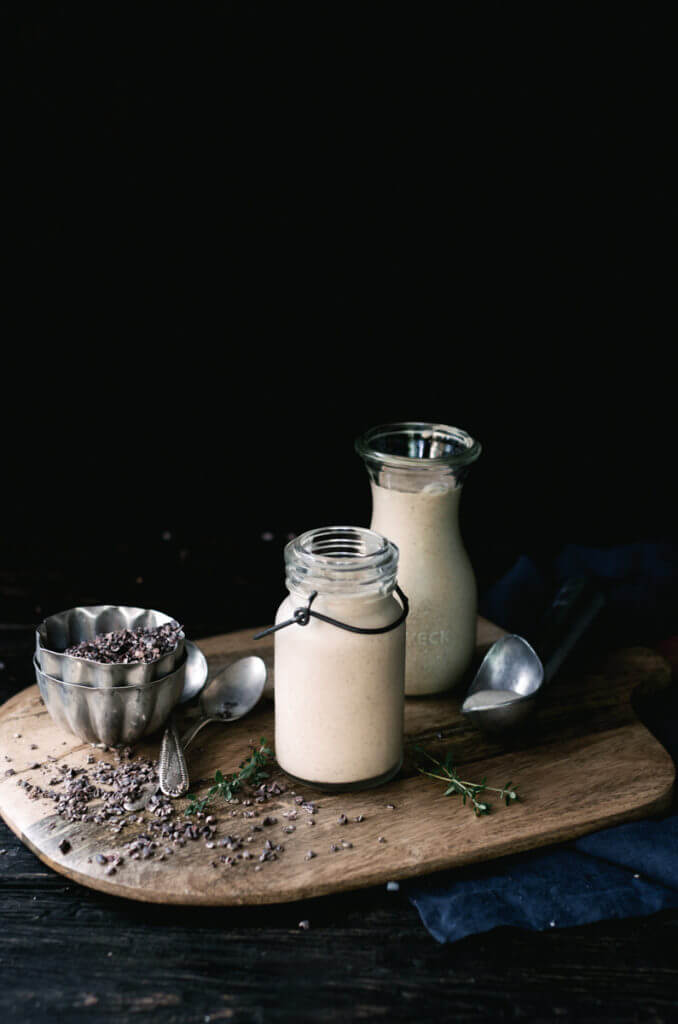 Going Dairy Free
First of all, this milkshake is made without milk. Ha ha! No, seriously, it is!! Also, I think I actually like dairy free better than dairy anyway. Anyway, making all my smoothies, milkshakes, and ice-creams with this amazing Full Fat Coconut Milk is the best. I use Thai Kitchen brand. Find this coconut milk product HERE. Furthermore, this coconut milk makes everything rich a creamy and perfect for frozen treats!
In a blender, combine all of the ingredients and puree until smooth.
Nutrition Facts

Dairy Free Almond Butter Milkshake

Amount Per Serving

Calories 239

Calories from Fat 189

% Daily Value*

Total Fat 21g 32%

Sodium 53mg 2%

Potassium 21mg 1%

Total Carbohydrates 11g 4%

Protein 2g 4%

* Percent Daily Values are based on a 2000 calorie diet.