Sage Rosemary Turkey Sausage Patties
---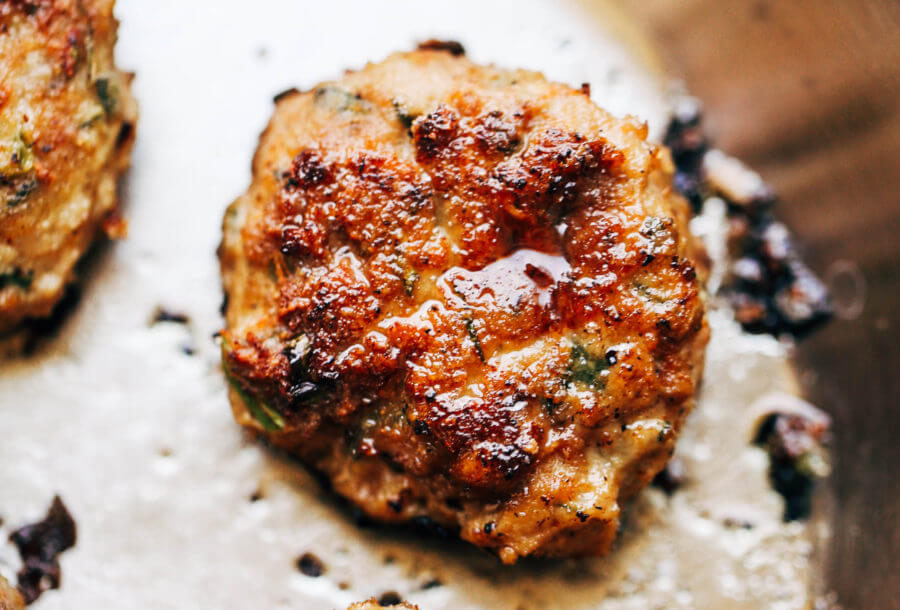 Easy homemade breakfast sausage recipe. Paleo, whole30 friendly sausage, and ready in 10 minutes! Perfect served alongside eggs of a pile of greens. Full of flavor, fresh herbs, and lean turkey meat.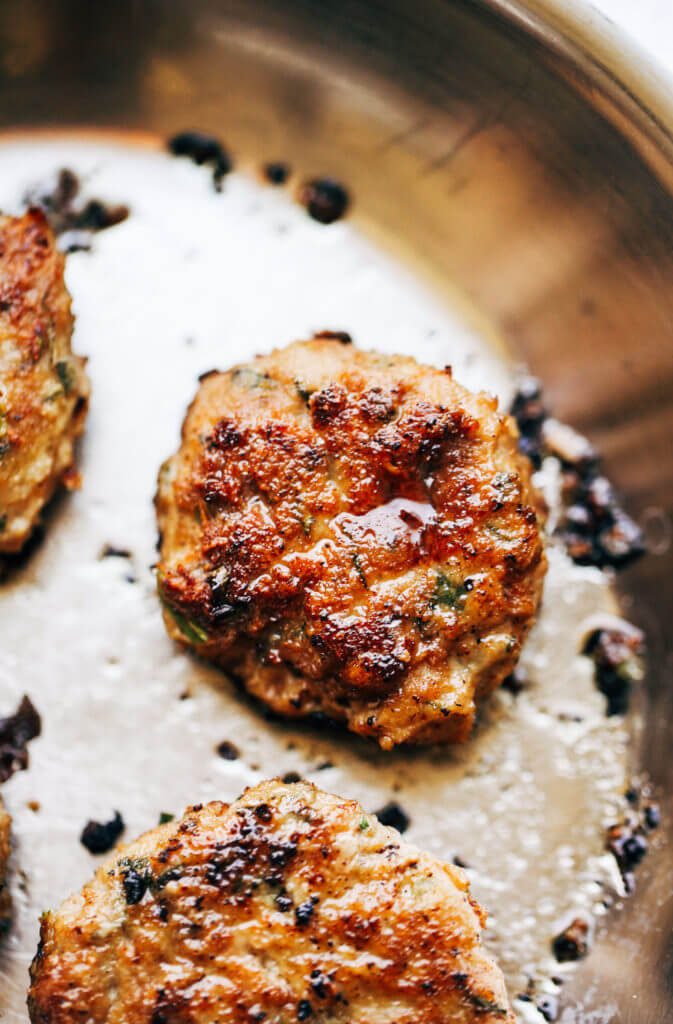 Imagine incredibly flavorful turkey sausage patties, that check off all the requirements for a stunning addition to your wholesome breakfast menu! Here ya go! 🙂
You won't believe how flavorful these patties are, partly due to the vast amount of fresh herbs I stuffed in there (did I mention I love, love fresh herbs!!?). Thanks to the blooming pot of herbs next the kitchen sink, these patties got a major boost in the flavor department and took your standard, okay breakfast patty to, I want another!! YUM!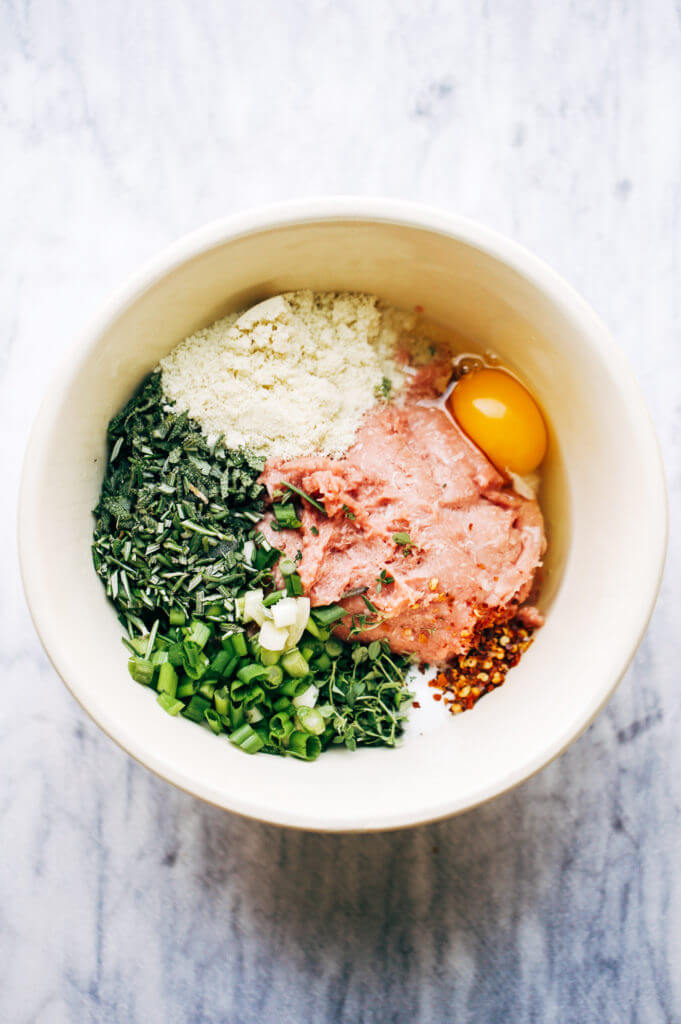 By the way, it is 100 percent completely acceptable to munch on these straight out of the fridge cold with your hands…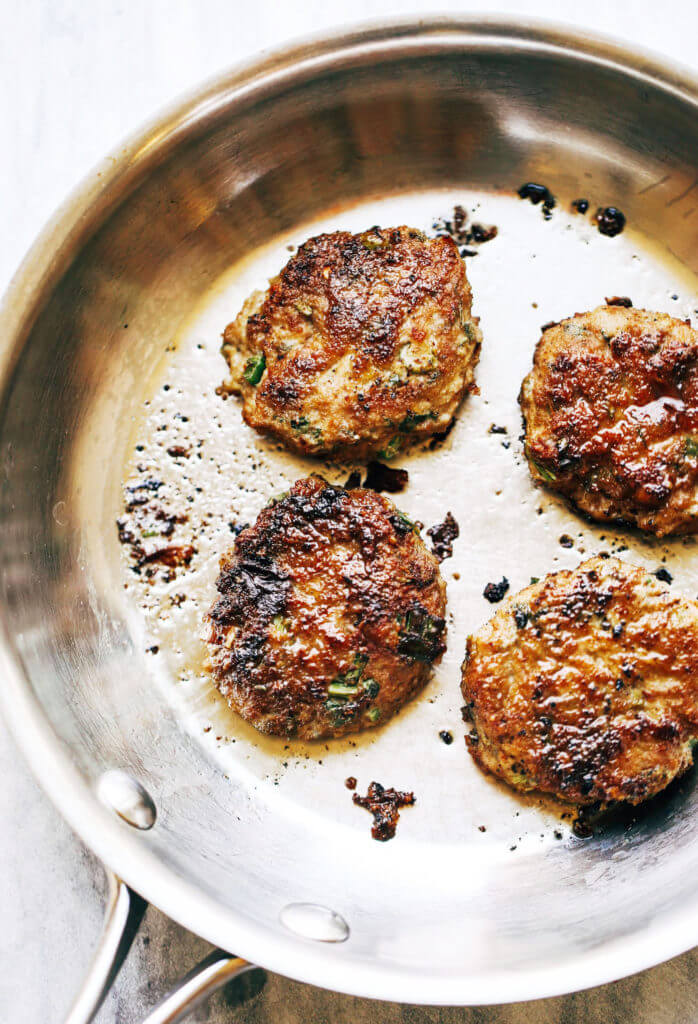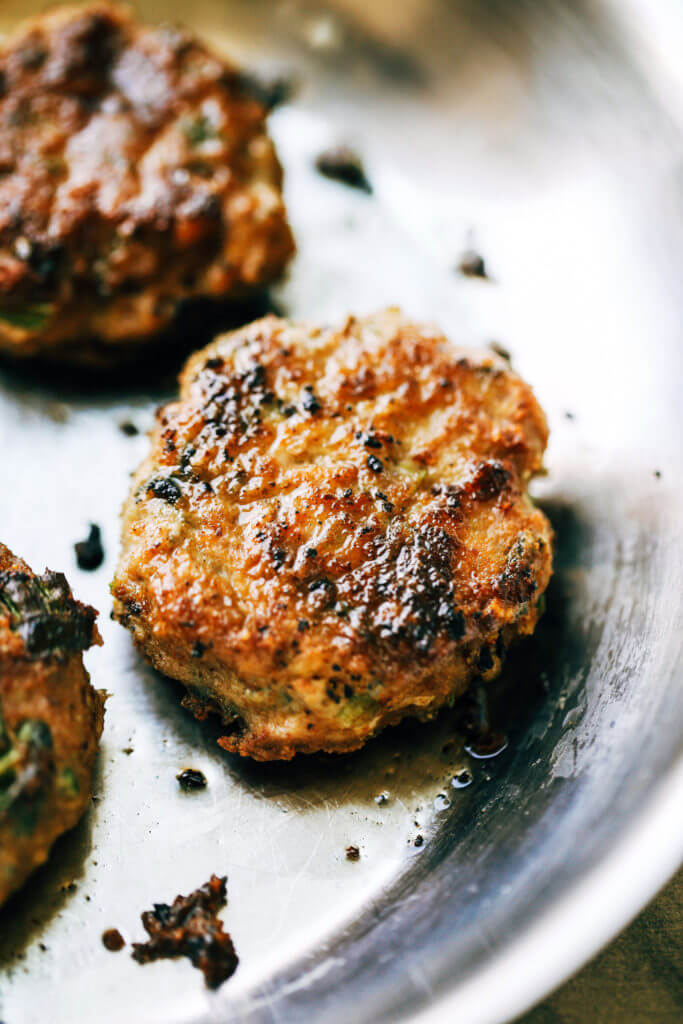 sausage patties for meal prep!
Whole30 and paleo breakfasts can get kinda boring, I know. But, I want to make sure that never happens to you! Life is too full of fresh and beautiful flavors to feel like you are ever running dry in the breakfast inspiration department. I also suggest pairing these patties with fresh arugula and avo for a little sandwich action at lunch!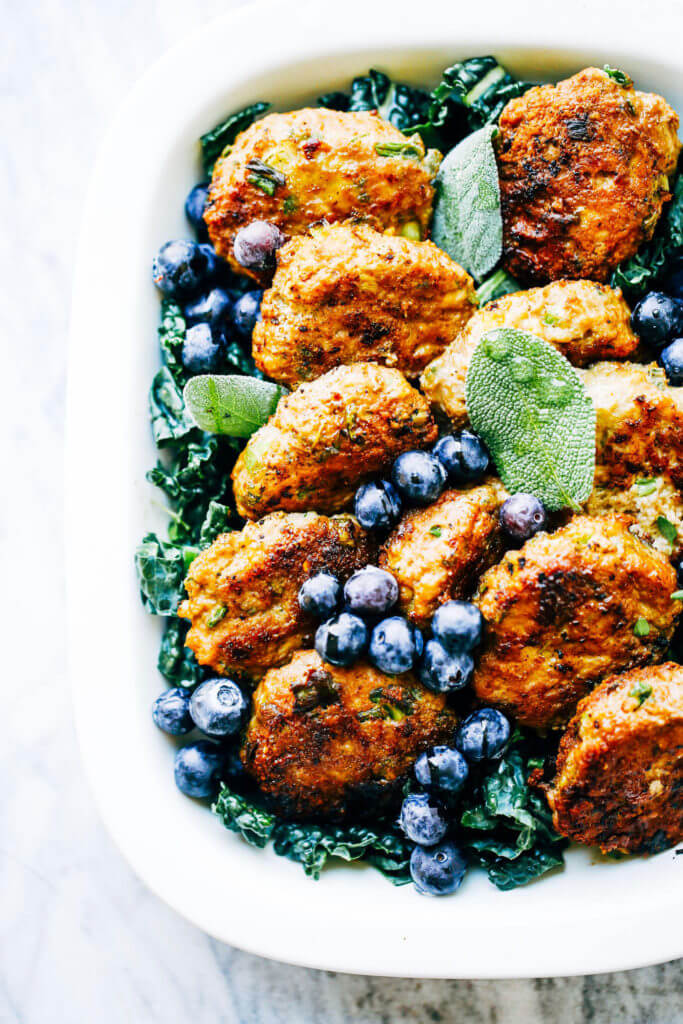 I have been staying with family this week. There are highs and lows to being away from my kitchen… the good part is I can work here. The bad part is, I can still work here. It follows me… 🙂 Just kidding, I love making banana bread, turkey sausages, brownie bites, and tahini kale salad, annnnd cashew cookies (on the agenda for tomorrow, hurrah!).
You know what is most shocking about being here? I don't have to drive an hour to pick up green onions that I forget to get last grocery run! I love it! But I also love my mountains, so….
Anyway, I know you came here to eat turkey sausage patties, so let's get to it! I hope you love them as much as we did!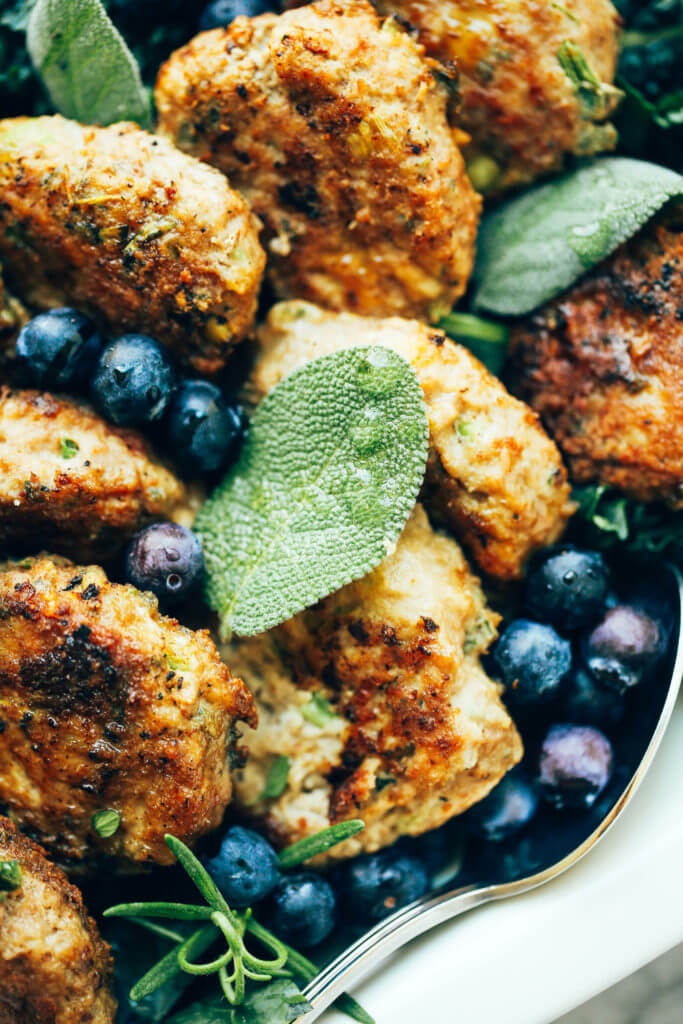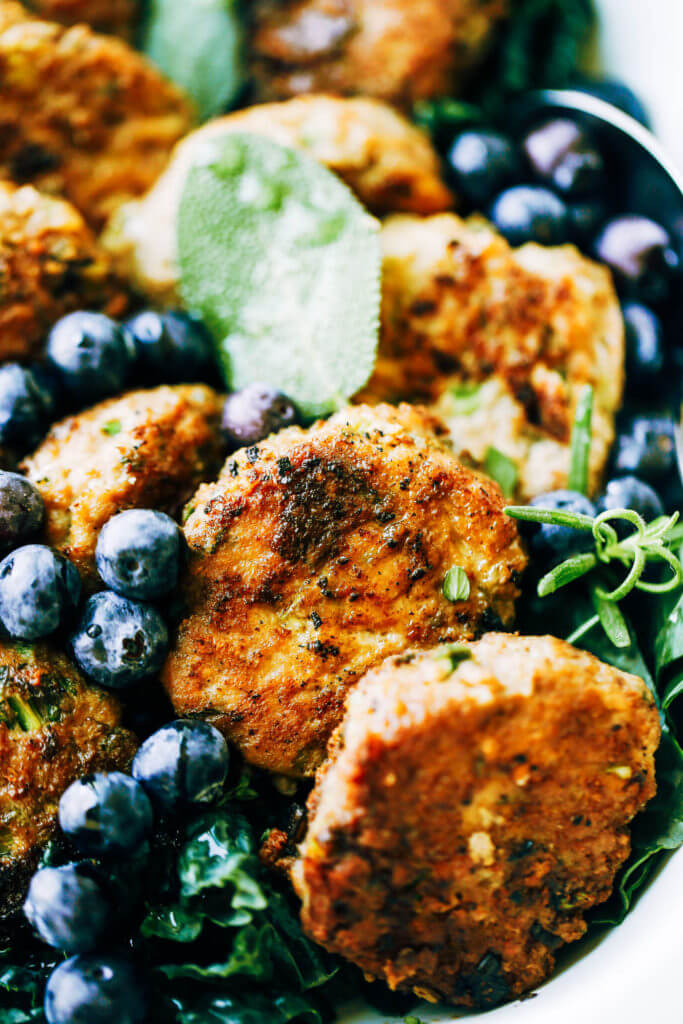 Heat a skillet over medium heat. In a bowl add all the ingredients for the sausage and combine (I use my hands).

Use a medium/small ice-cream scoop and fill the skillet with sausage balls then press down with a fork. Cook on each side until golden (about 1-3 minutes each side).
Nutrition Facts

Sage Rosemary Turkey Sausage Patties

Amount Per Serving

Calories 130

Calories from Fat 72

% Daily Value*

Total Fat 8g 12%

Cholesterol 53mg 18%

Sodium 330mg 14%

Potassium 121mg 3%

Total Carbohydrates 3g 1%

Protein 12g 24%

* Percent Daily Values are based on a 2000 calorie diet.