5 Minute Kale Avocado Pesto
---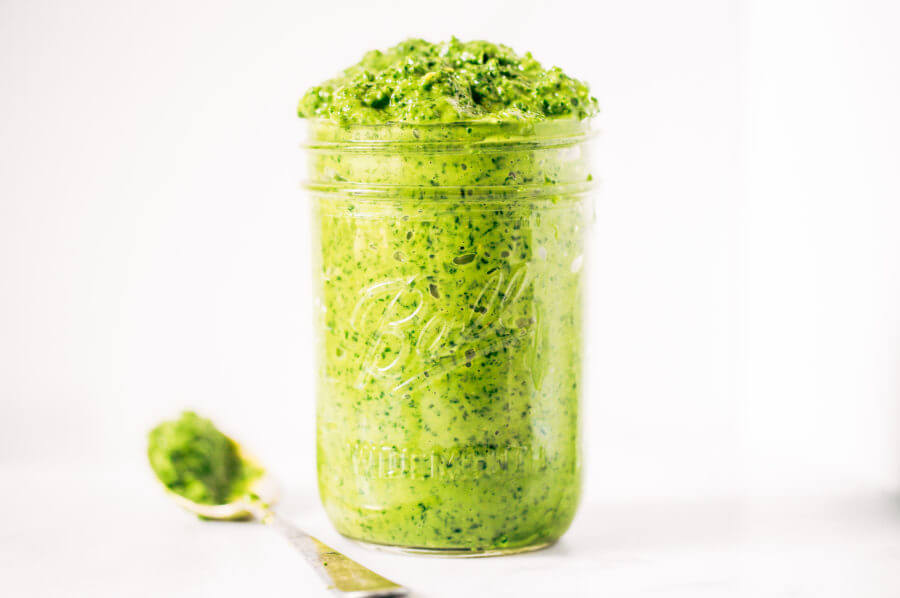 5 minute kale pesto made with avocado, olive oil, and garlic. An easy paleo whole30 sauce to serve with pasta, veggie sticks, or eat with a spoon! A healthy, light, and fresh pesto recipe.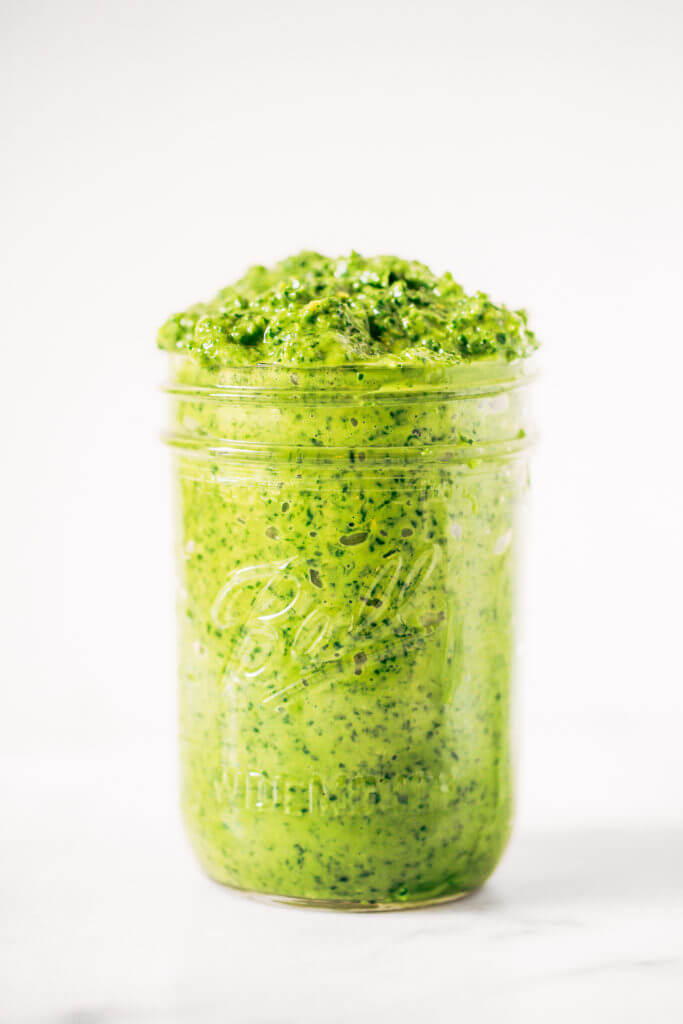 You know what's really great in life?
Going camping and pulling out you mason jar of kale pesto and eating it with a spoon.
That's what's really great.
It's like those fancy jar salads, but all mixed up like pesto.
Pretty fancy, I know.
We like to keep things light and fresh around here, so anything that reads fast food and is basically salad you can eat with a spoon- I'm in.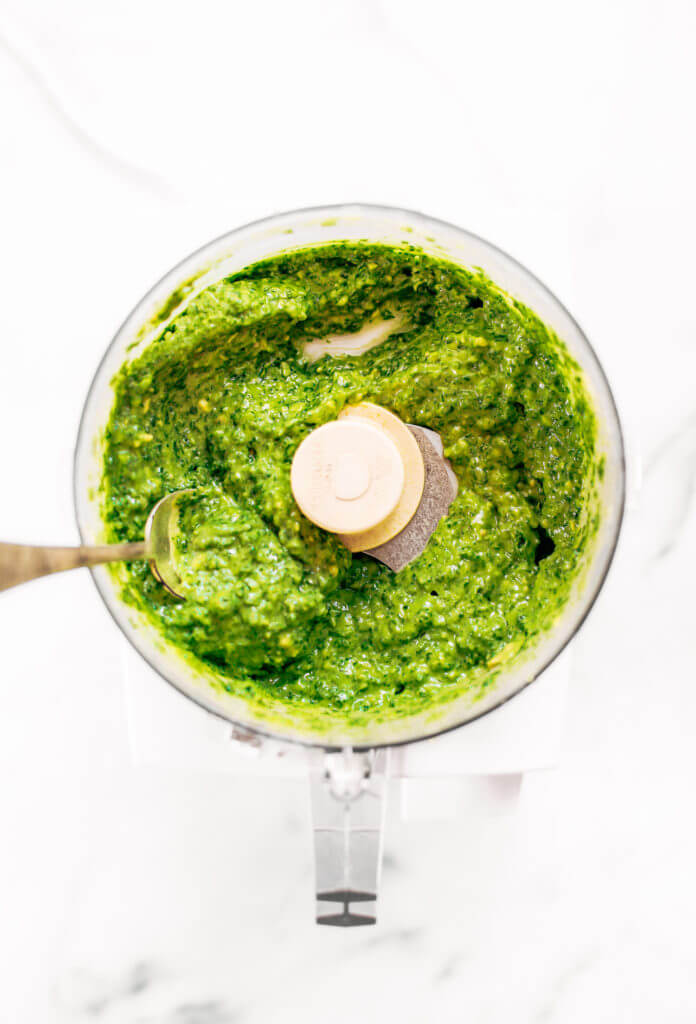 My favorite thing about this recipe is the ingredients.
I mean, I'm pretty much kale's number one fan.
So, the fact that I usually double up on the kale in this recipe means I have a whole jar of kale in my fridge- all seasoned and ready to go!
Plus, AVOS are life.
The creaminess from the avocado with the tang of the lemon and garlic, plus a pinch of sea salt flakes; we are talking good eats people.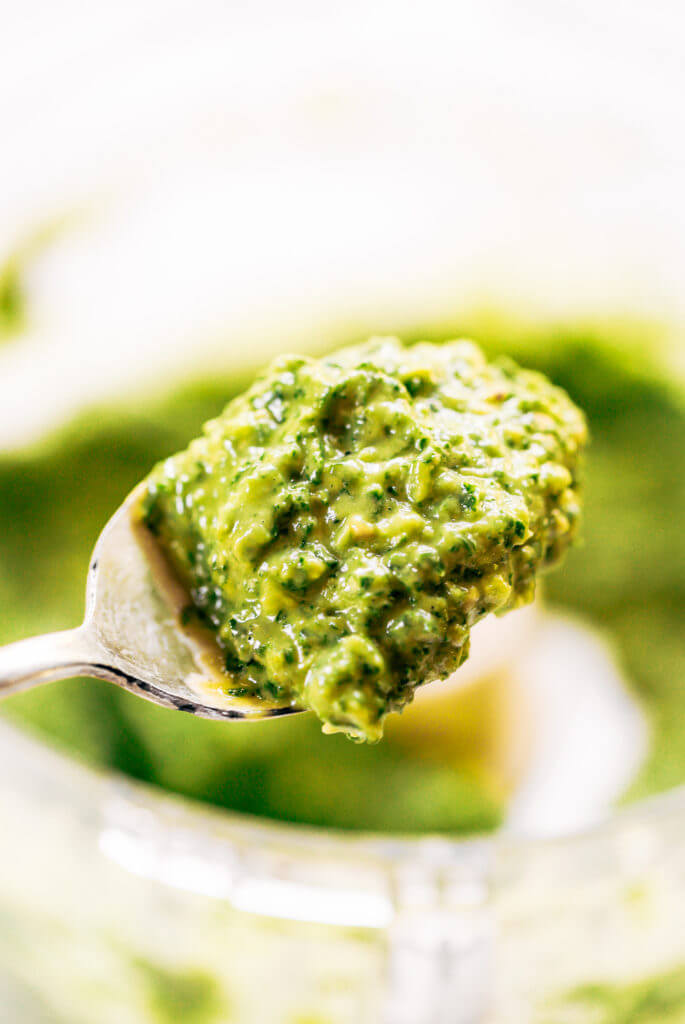 What to eat with kale pesto
A few ways to use this kale pesto:
Spread it on these sweet potato pitas.
Dip cucumber and carrot sticks right into the jar, duh.
Eat it with a spoon- my personal favorite.
Serve it up with this sweet potato gnocchi or this cauliflower gnocchi. YUMO!
Basically, eat it with everything, take it with you everywhere, and you will always have a fast food meal on hand. 🙂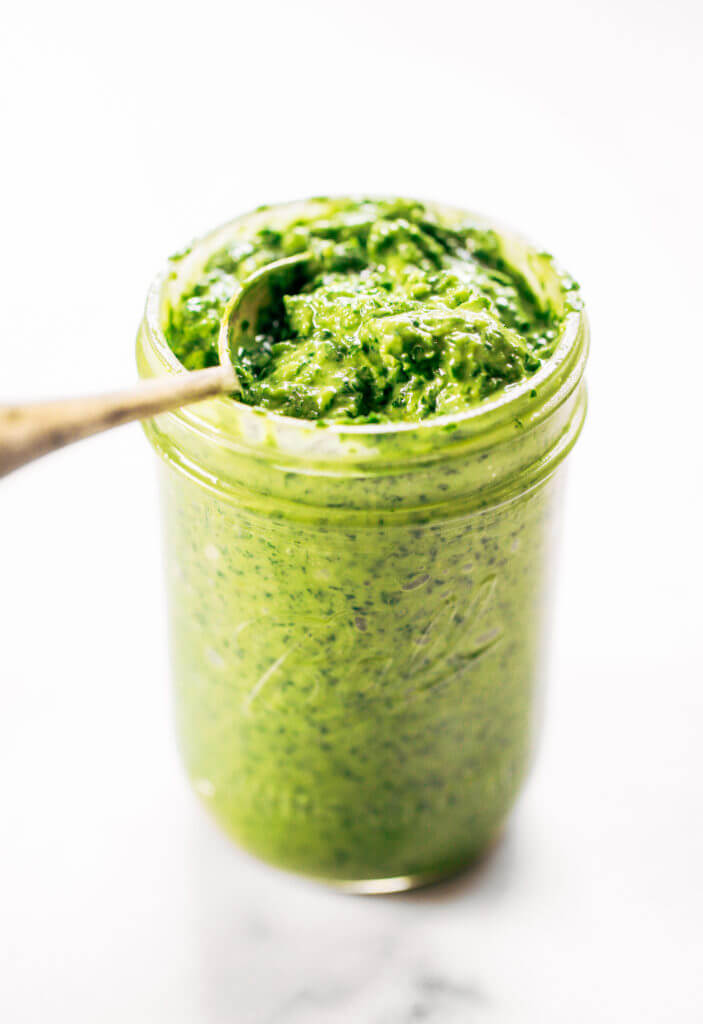 A few housekeeping tips on making this pesto:
This is the food processor I use in this recipe, since you guys are always asking. 🙂
Store it in a jar in the fridge for 4-5 days.
You can double the kale measurement and add 1/4 cup olive oil, 1/4 cup water, 1 clove of garlic, a squeeze of lemon juice, and pinch of sea salt- if you are an all out kale fan like myself.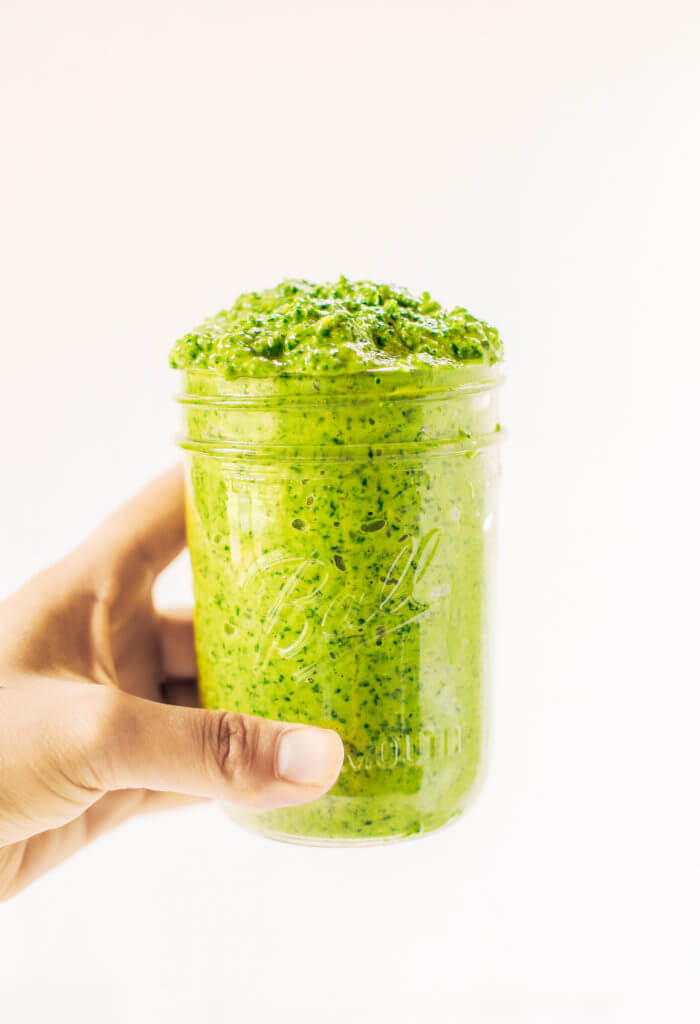 In a food processor blend all ingredients until it reaches desired consistency.
Nutrition Facts

5 Minute Kale Avocado Pesto

Amount Per Serving

Calories 547

Calories from Fat 378

% Daily Value*

Total Fat 42g 65%

Sodium 1047mg 44%

Potassium 534mg 15%

Total Carbohydrates 34g 11%

Protein 13g 26%

* Percent Daily Values are based on a 2000 calorie diet.