---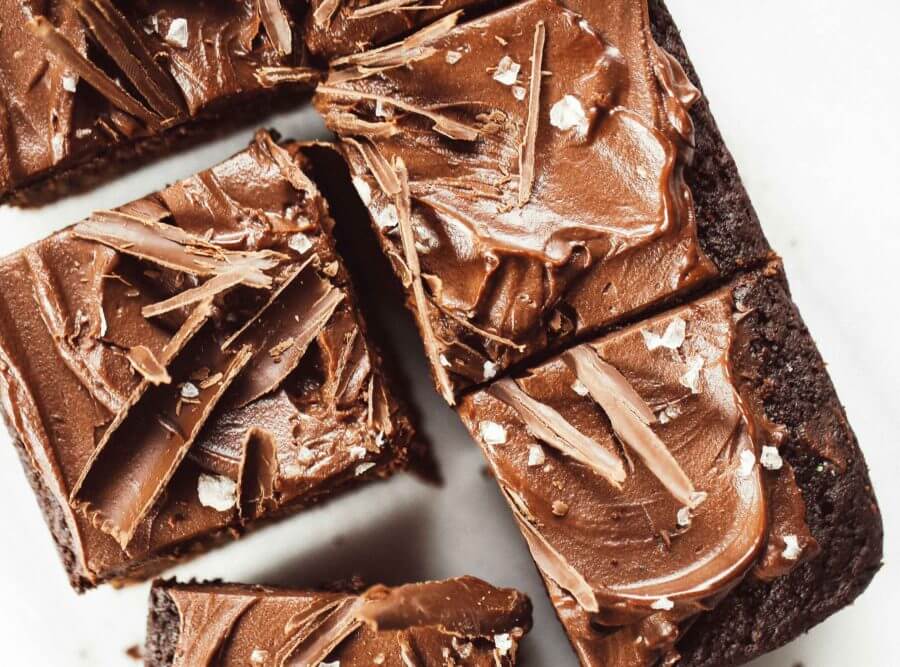 Ultimate paleo chocolate sheet cake recipe with the best chocolate frosting! Easy and delicious- anyone can make it! Perfect for birthdays, holidays, and after weeknight dinners. Gluten free, grain free, dairy free, and no refined sugar.

Print Recipe Paleo Coconut Flour Chocolate Sheet Cake Ultimate paleo chocolate sheet cake recipe with the best chocolate frosting! Easy and delicious- anyone can make it! Perfect for birthdays, holidays, and after weeknight dinners. Gluten free, grain free, dairy free, and no refined sugar. Ingredients Cake Dessert Votes: 19
Rating: 4
You: Rate this recipe! Recipe Notes

large

Info Cook Time 30 minutes Prep Time 15 minutes Servings servings MetricUS Imperial Course Dessert Votes: 19
Rating: 4
You: Rate this recipe! Recipe Notes

large

Ingredients Cake
Preheat oven to 350F. Line the bottom of a 5" by 8" pan (I used a casserole dish, you could use a different size, just watch the cooking time) with parchment paper. 
In a mixing bowl combine all ingredients for the cake batter until smooth, then pour into the cake pan, and bake on 350F for 25-35 minutes (you will know the cake is done when a knife inserted into the middle of the cake comes out clean). Allow cake to cool before frosting.
Heat the coconut milk for the frosting in a small saucepan over medium heat on the stove until warm, but not boiling. Then take it off the heat and add chocolate chips. Let the chocolate chips soak in the coconut milk until melted then stir until combined. Add salt and whisk. Place frosting into the fridge, stir on occasion, and let it chill until the frosting becomes semi-stiff, but still creamy and spreadable (about 1/2 hour).
Once the frosting is formed, spread over the cake, slice, and serve. You can make chocolate shavings for decor by melting chocolate chips, spreading the melted chocolate over the back of a baking tray, cooling in the freezer for about 4 minutes, then scraping off into spirals with a large metal spatula.
Nutrition Facts Paleo Coconut Flour Chocolate Sheet Cake Amount Per Serving Calories 332 Calories from Fat 153 % Daily Value* Total Fat 17g 26% Saturated Fat 13g 65% Polyunsaturated Fat 0.3g Monounsaturated Fat 1g Cholesterol 93mg 31% Sodium 262mg 11% Potassium 198mg 6% Total Carbohydrates 41g 14% Dietary Fiber 8g 32% Sugars 27g Protein 9g 18% Vitamin A 2% Calcium 4% Iron 8% * Percent Daily Values are based on a 2000 calorie diet.
Read more