Easiest Vegan Pumpkin Cheesecake
---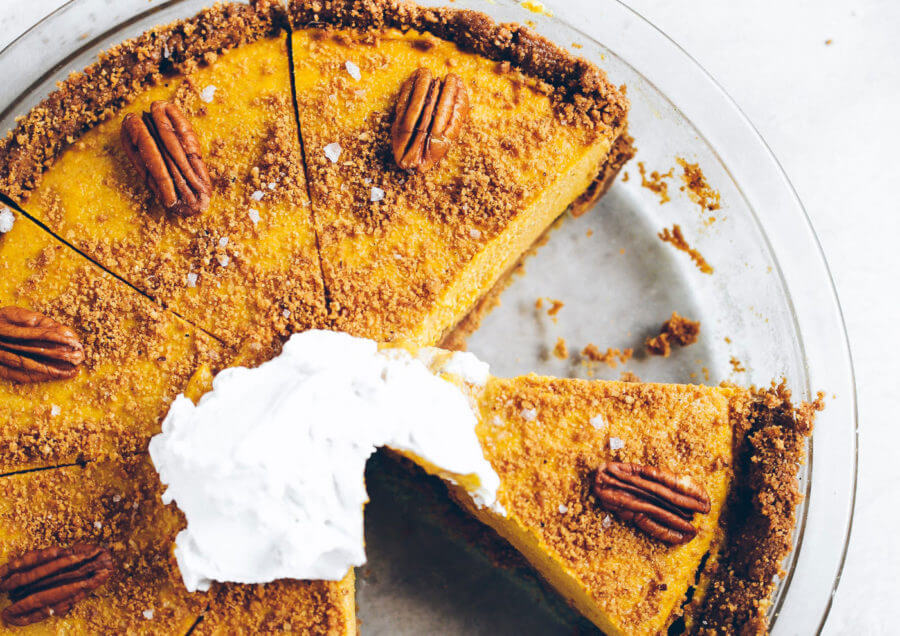 The easiest vegan pumpkin cheesecake! Grain free and paleo friendly. Pecan cookie crunch crust with a creamy vegan pumpkin filling. Lightly sweetened with maple syrup.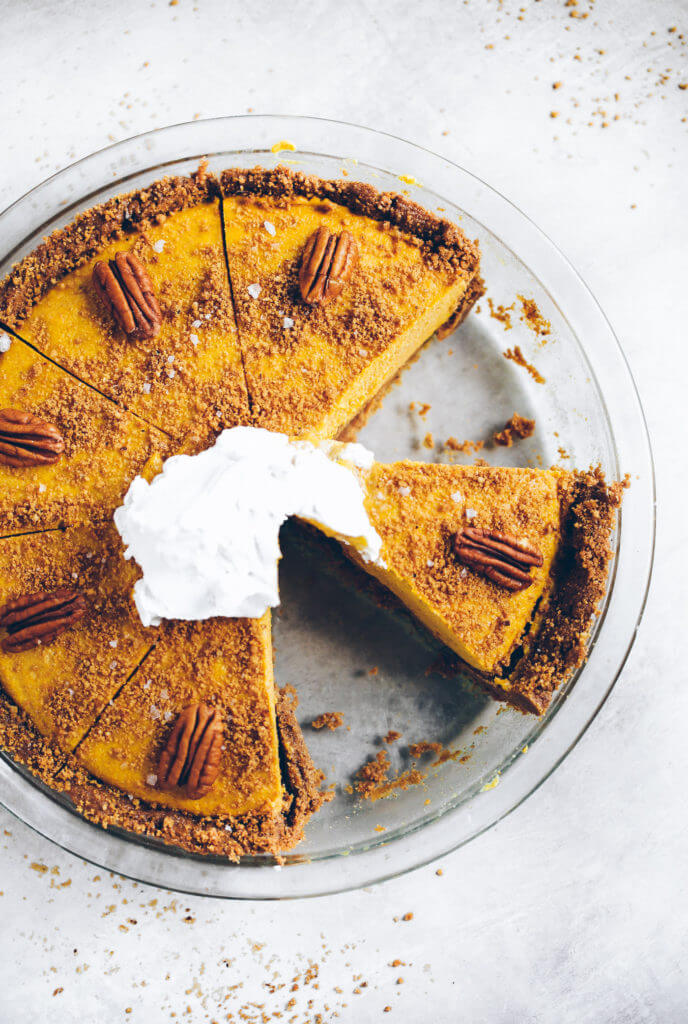 This recipe is seriously incredibly easy, you will be stunned! It does, however, call for soaked cashew pieces (or whole cashews- cashew pieces tend to be less expense.) So, all I do is soak the cashews the night before. Then it's all low maintenance from there, thanks to Simple Mills toasted pecan crunch cookies (paleo). These cookies make for a stellar cookie crust… reminds me of a graham cracker crust. Can't complain about that!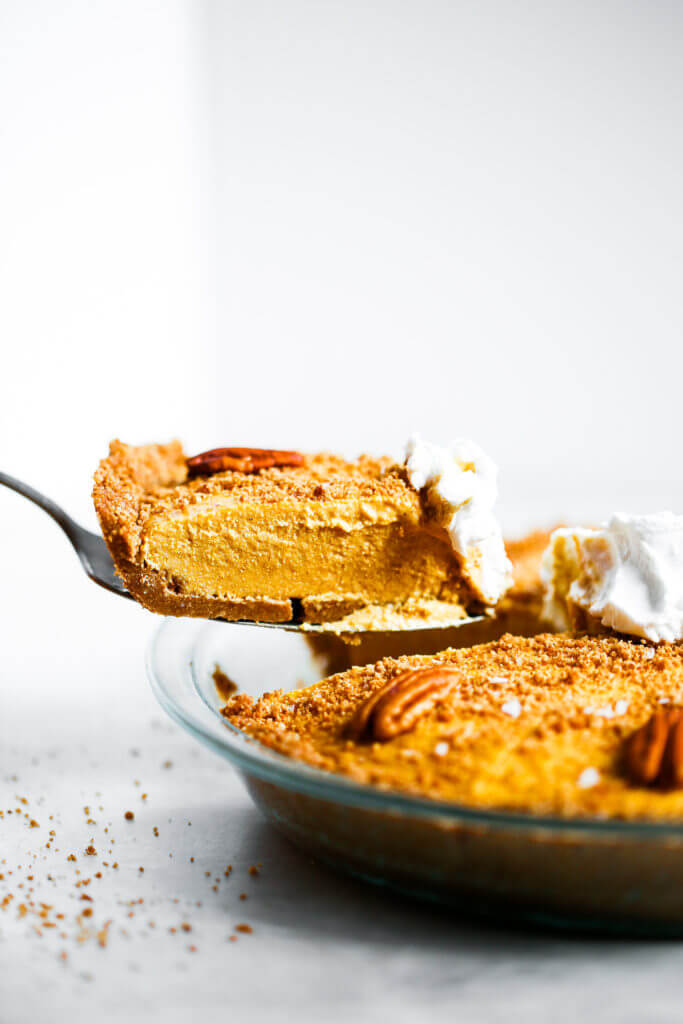 How to make the easiest vegan pumpkin cheesecake
Huge shoutout to one of my faves, Simple Mills. These guys are so rad, making tasty paleo goods for all of us. You guys need them in your life, you will thank me later. Gahh, seriously love everything they create! You guys are going to love stocking your kitchen with their fall line of paleo baking mixes and cookies, I know I am!!
Okay, but can we just talk about pie??! Like, the pumpkin kind that's cheesecake and totally satisfies my demand for healthy pumpkin cheesecake?! YUM. This cheesecake is dreeeeams people. Dreams. Cheesecake and me have bonded so much, in fact if we bond any longer I don't know, it probably would be too good… But I'll take the risk 😉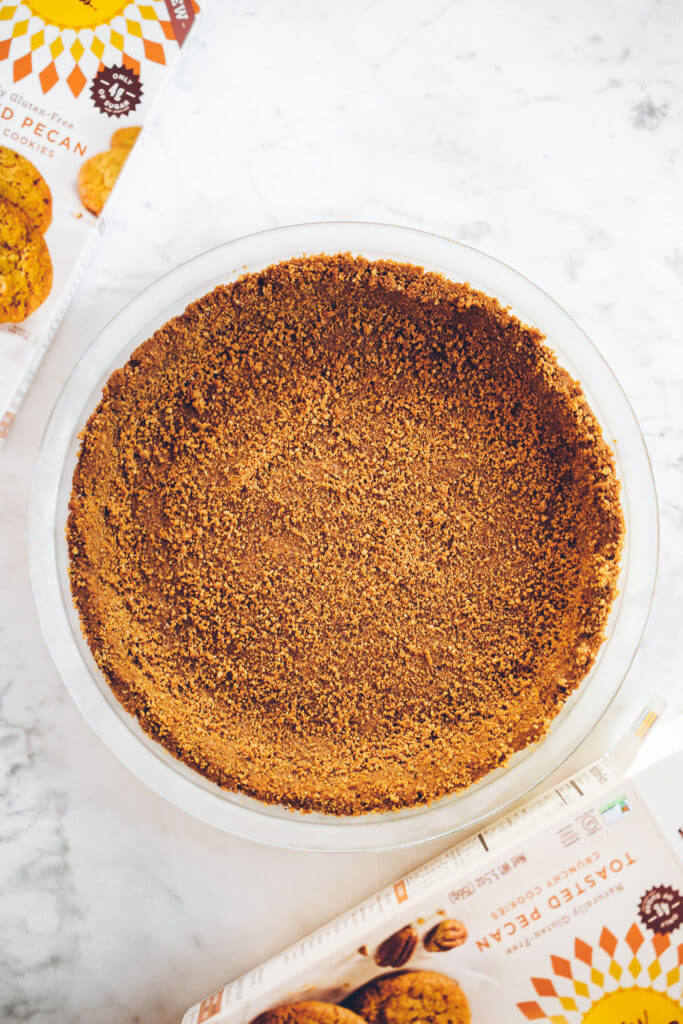 I have been legit craving some vegan pumpkin cheesecake lately and it was seriously one of the very first things I did when I got back. True life of a food blogger, yes, we really are always cooking. And when we aren't making food, we are thinking about food. So, after thinking about pumpkin cheesecake for approximately 23 days straight, I pulled out these paleo pecan crunchy cookies and made a yummy cookie crust to hold that creamy vegan pumpkin filling. YUM!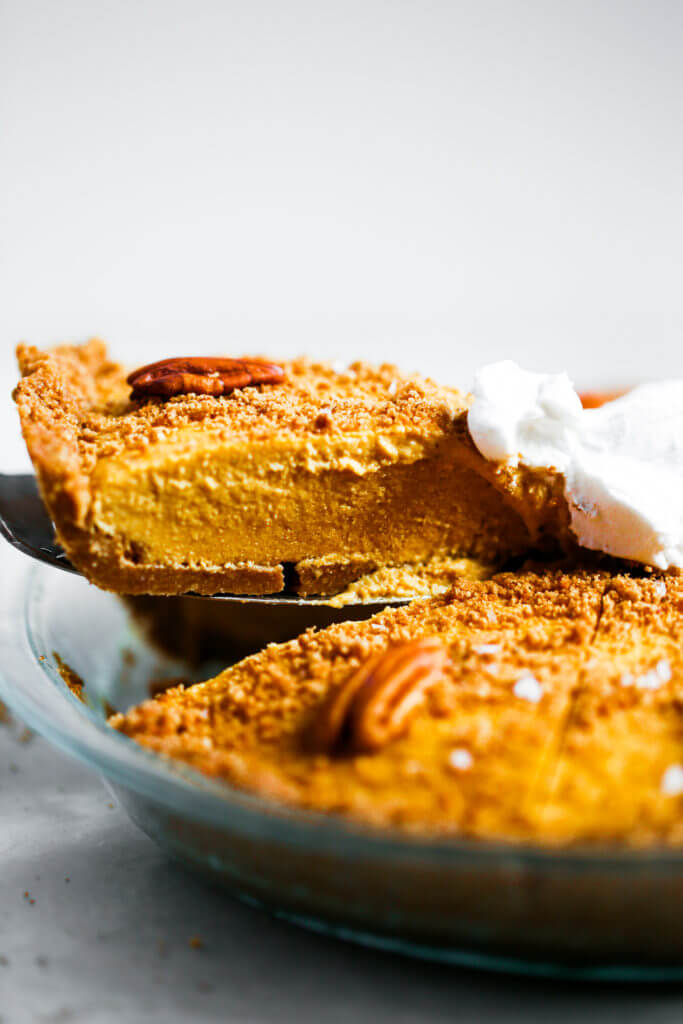 Everything in this dessert is paleo and vegan. No ingredients you can't pronounce, no instructions that will take you half a lifetime to figure out, and no sugars that would leave you bouncing of the walls. Just real food, real flavor, that's reaaaal good!
More like this:
Vegan Blueberry Yogurt Cheesecake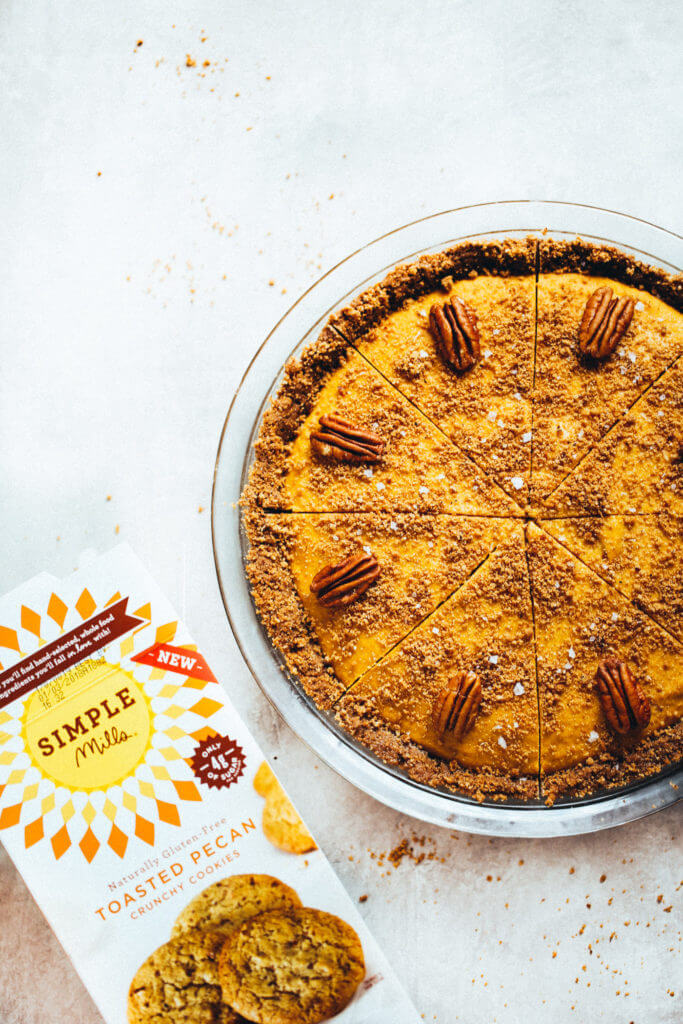 Passive Time

2

hour chill time
In a food processor blend the Simple Mills brand paleo toasted pecan crunchy cookies into a coarse ground texture.

Add almond butter and palm shortening into the cookies and blend until combined. Then press the crust dough into a 10" pie pan and place in the freezer.

For filling, blend soaked cashews in the food processor until they are minced into a fine texture. Add lemon juice and half the maple syrup and blend again for a few minutes until completely smooth.

Add the rest of the ingredients for the filling and continue to blend for another minute or two.

Pour the filling into the pie crust and chill in the freezer for 2 hours.

Optional: Then top off with more cookies, whipped coconut cream, and pecans. Serve chilled and store in the freezer.
| | |
| --- | --- |
| There is no Nutrition Label for this recipe yet. | |