Dairy Free Paleo Cream Cheese Recipe
---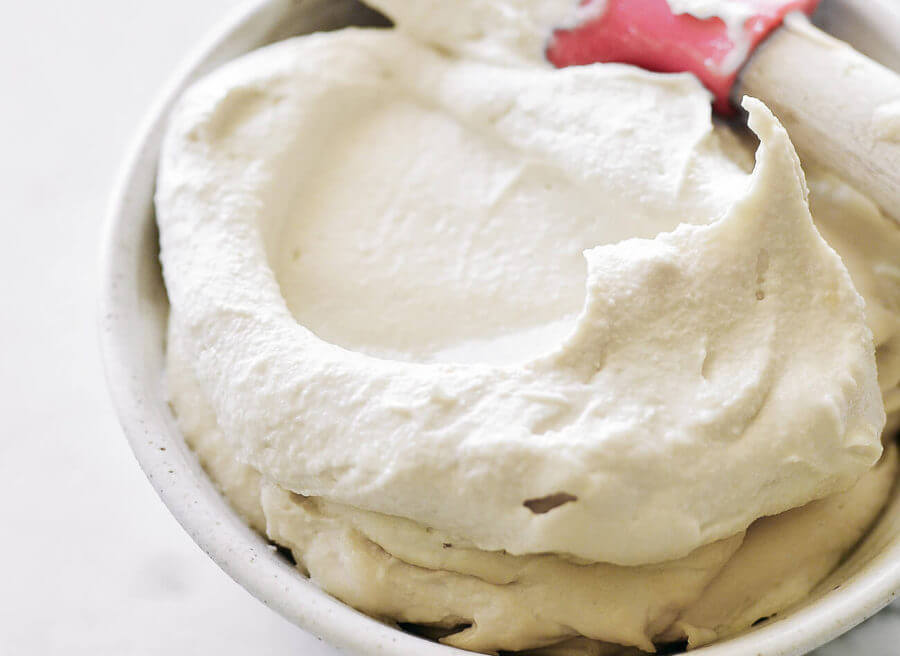 Easy dairy free, vegan, and paleo cream cheese recipe. Soy free, made in 5 minutes, and able to store in the fridge for 1 week. Addictively creamy and a perfect addition to any recipe- savory or sweet!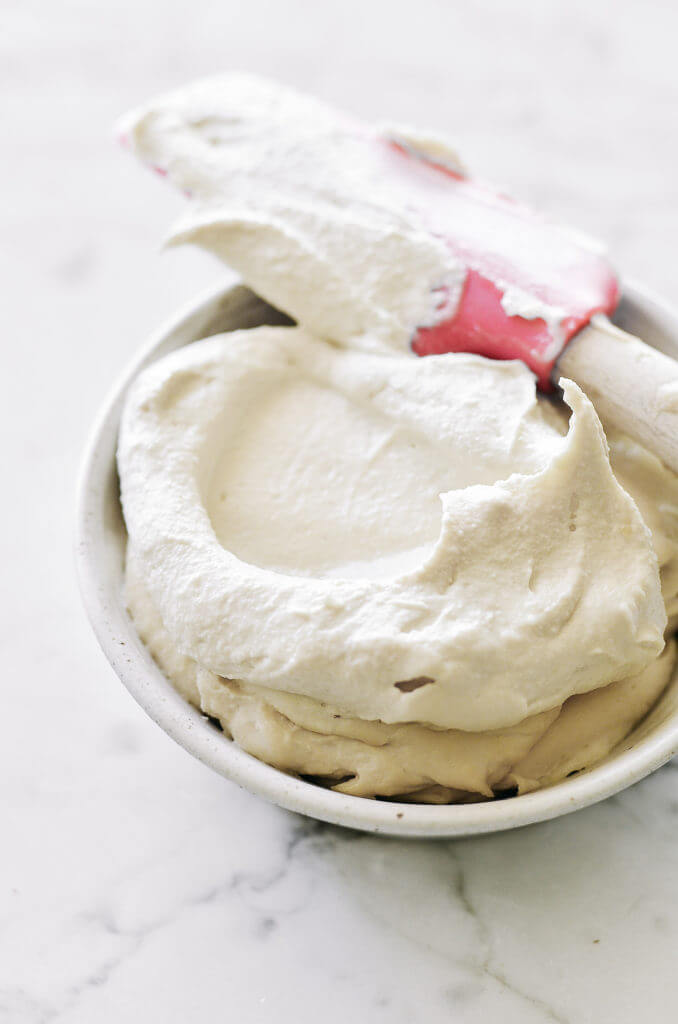 This dairy free cream cheese will blow your mind with it's rich creaminess. I am only speaking from experience. Because this stuff has changed the way I eat! The element of having something rich and creamy in a recipe was lacking in my life.
Since discovering dairy free cream cheese, everything tastes better! I can say without a doubt that I haven't found one recipe, savory or sweet that doesn't go well with this cream cheese. It's simply divine.
I wish I could stop gushing. It's just that lovely.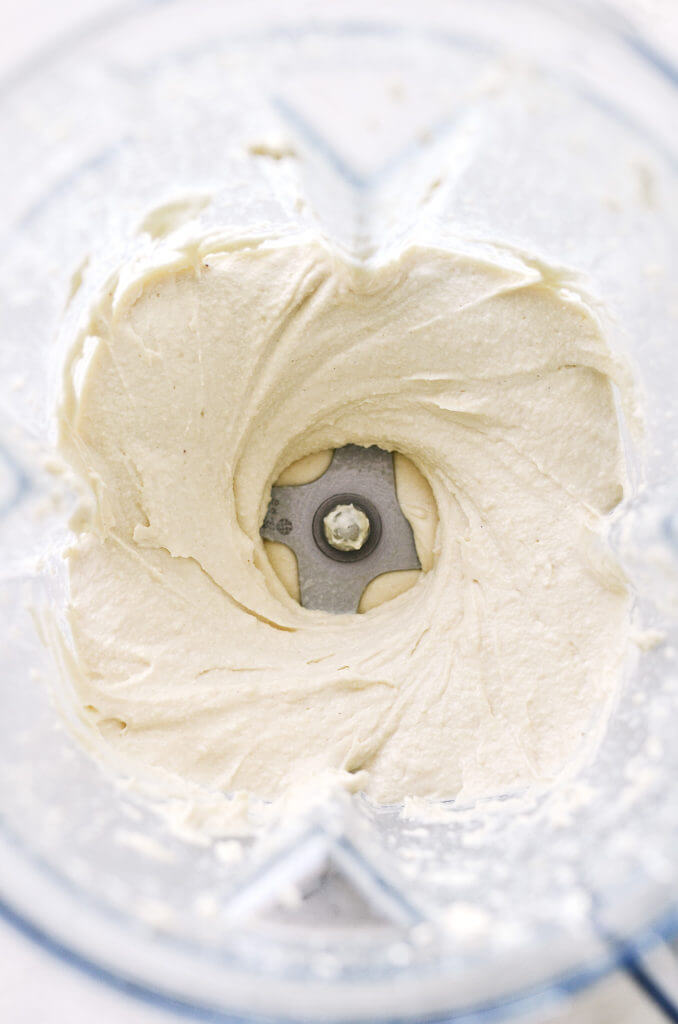 Isn't it a joy when you can make one of your favorite recipes in a food processor and have it ready in minutes? That's how I feel about this cream cheese. Just give it to me! It only takes four ingredients and a food processor (or high power blender) to make this dreamy cream cheese.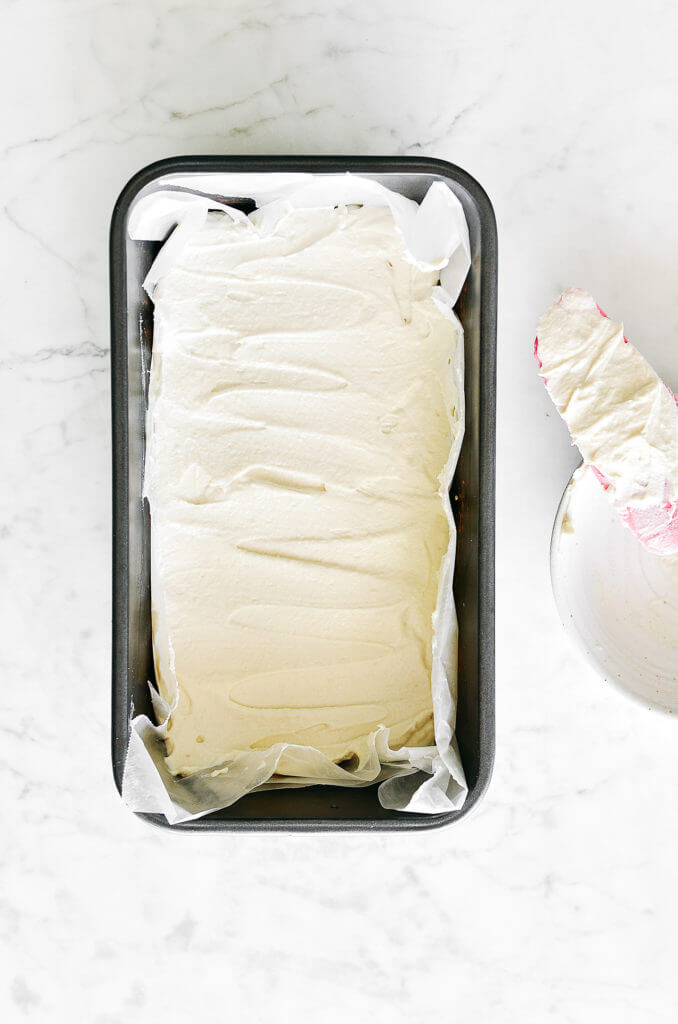 It's finger dipping good. Toast spreading good. And cheesecake worthy. Can't find a pair to this cream cheese with a fault! 🙂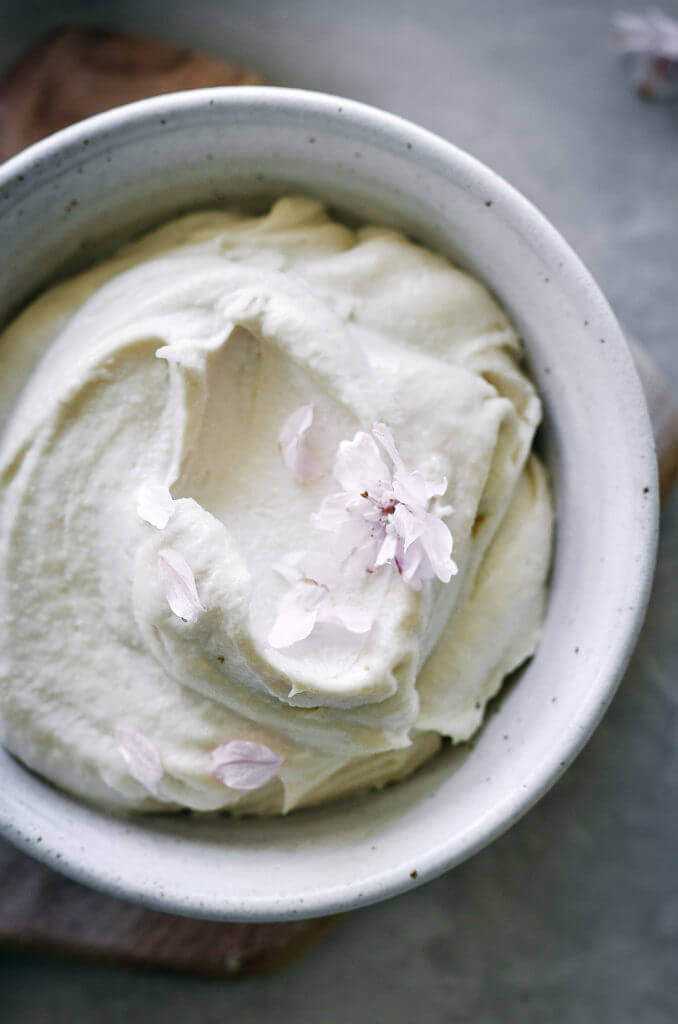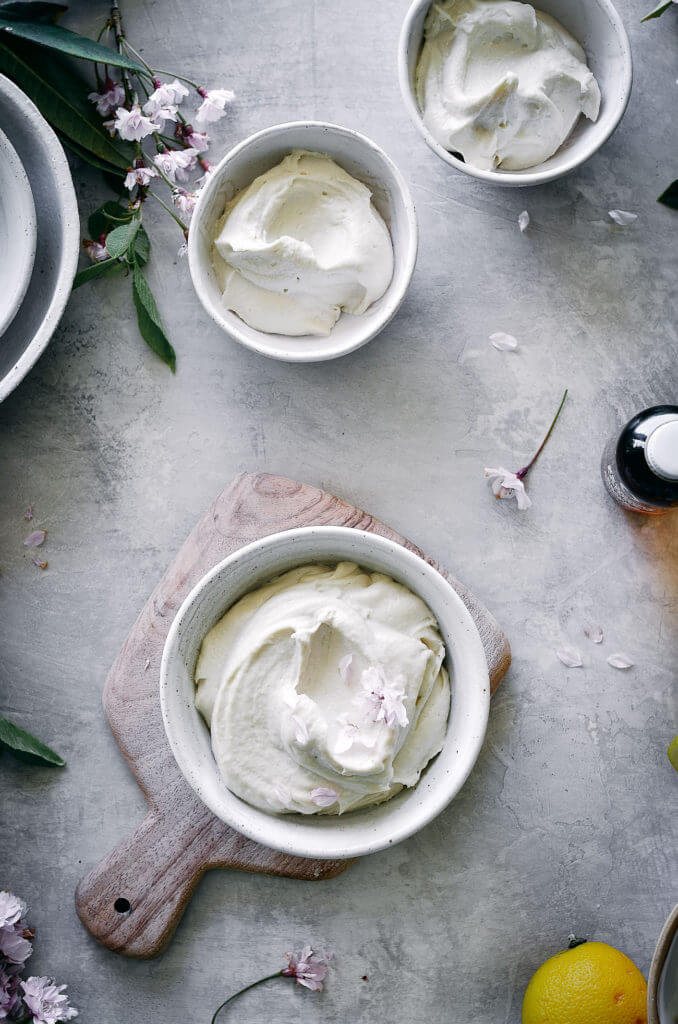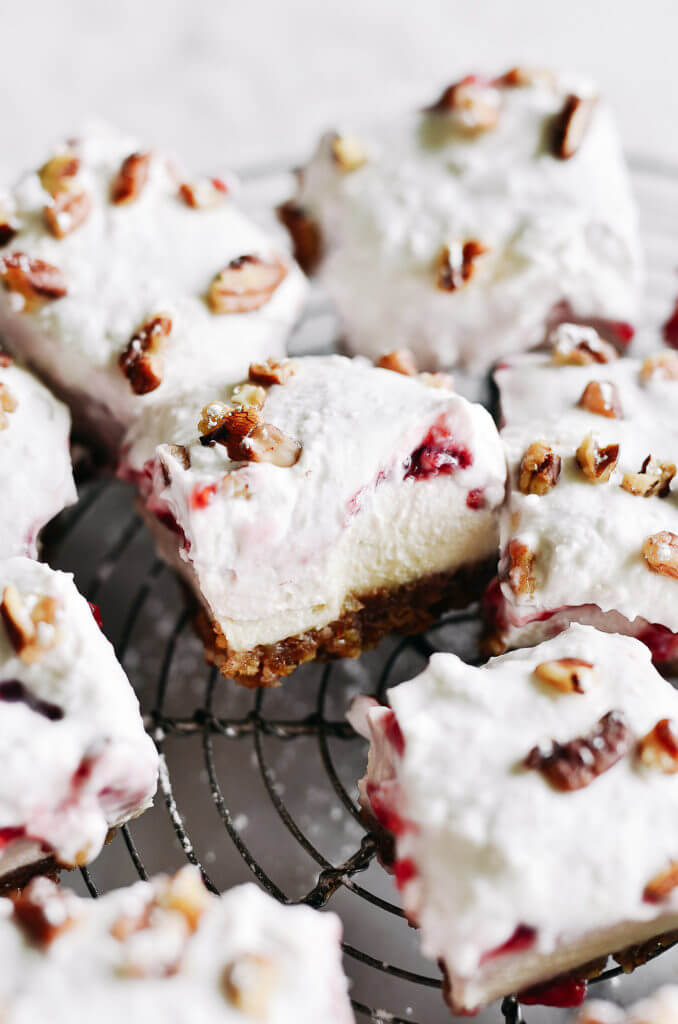 the recipe you all wanted
I asked what you guys wanted to see on the blog this month, and the main consensus was: paleo cream cheese! I'm here for ya babe. Got ya covered. This cream cheese is for you!
I can't wait to see what you think. I hope you love it just as much as I do and find many lovely ways to use it in your paleo meals. Dairy free cream cheese FTW!
So, I styling this recipe with all the pretty cherry blossoms and didn't want to waste the pictures… So there is kinda a cream cheese picture over load happening here. Hope you're okay with it. Just couldn't make up my mind on the style for this recipe.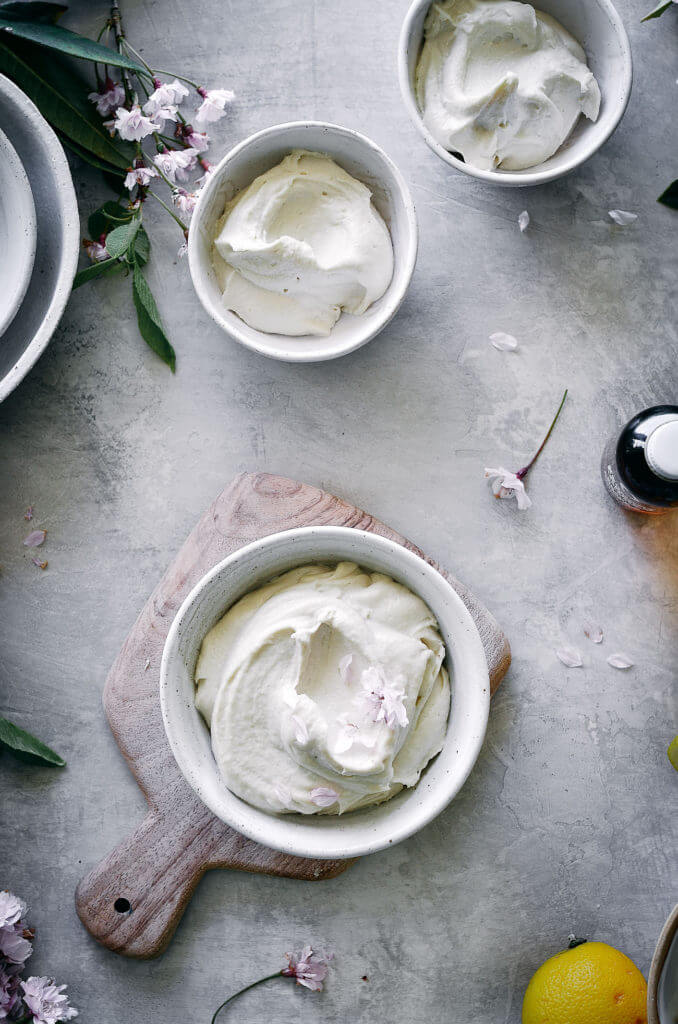 Single serving size of cream cheese isn't a bad idea either. It just so happens that it's one of my late night snacking go-to's. Dipping the finger in the cream cheese jar… oh ya.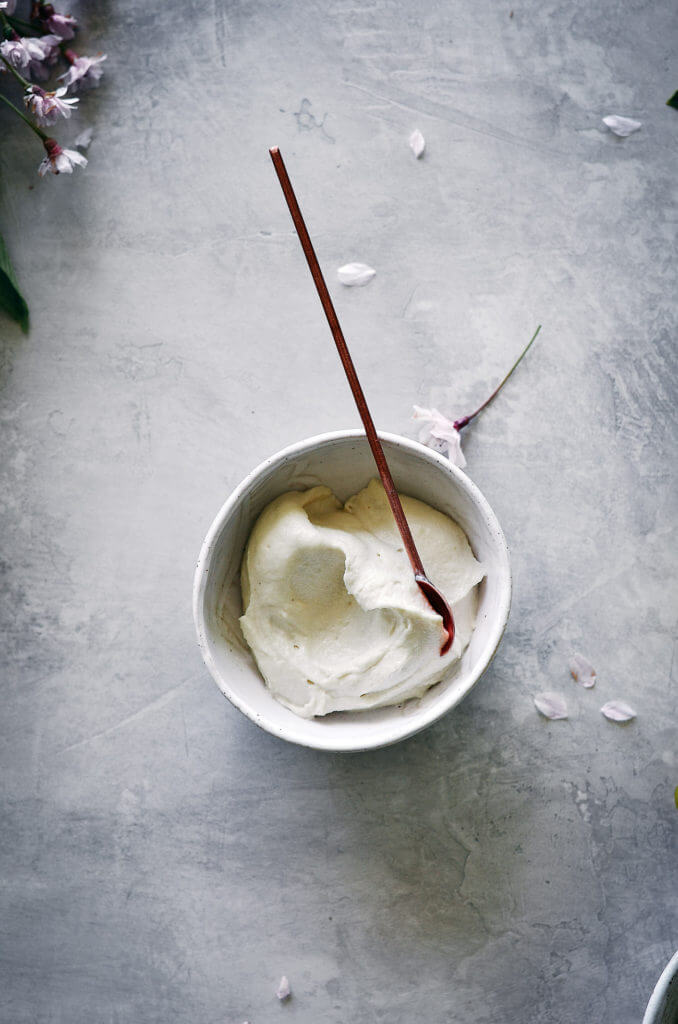 Lookin for more dips and sauces to spice up your life? Check it: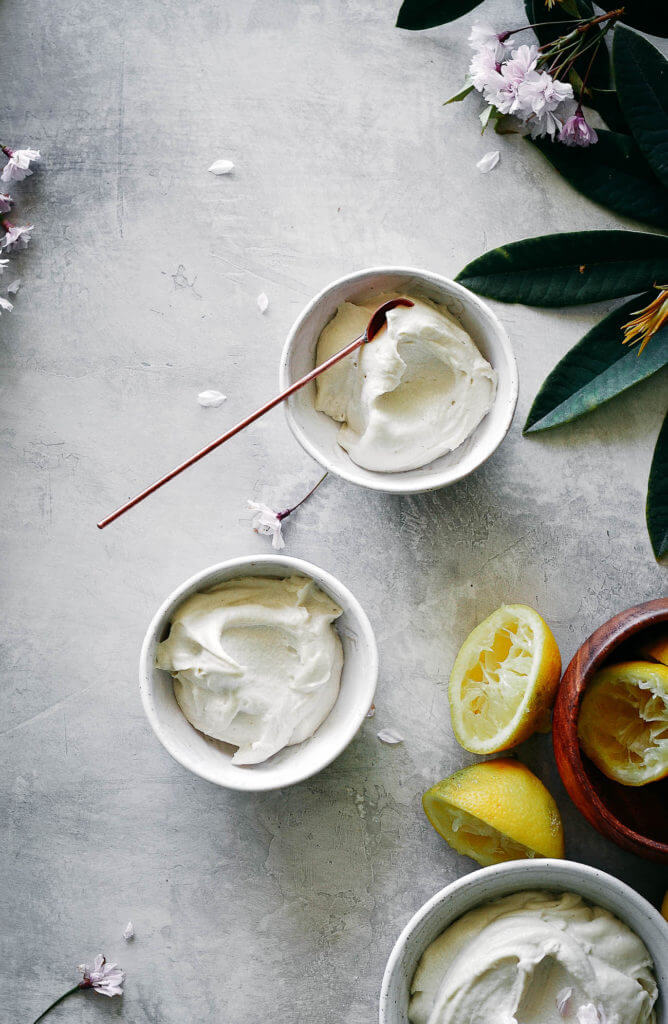 In a food processor blend the soaked cashews (drain water for the cashews before blending) until they turn into a coarse texture. Then add the rest of the ingredients and blend until completely smooth!

Once the cashew mixture turns into cream cheese consistency, use it or store in the fridge for up to 1 week.
Nutrition Facts

Dairy Free Paleo Cream Cheese Recipe

Amount Per Serving

Calories 140

Calories from Fat 99

% Daily Value*

Total Fat 11g 17%

Sodium 0.02mg 0%

Potassium 4mg 0%

Total Carbohydrates 7g 2%

Protein 4g 8%

* Percent Daily Values are based on a 2000 calorie diet.