Dairy Free Paleo Cream Cheese Recipe
---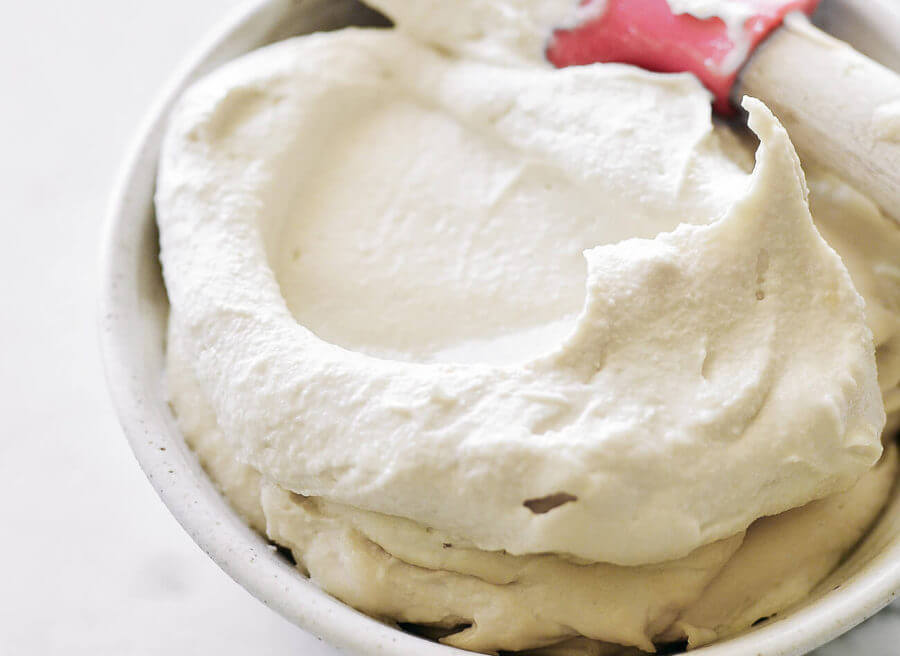 Easy dairy free, vegan, and paleo cream cheese recipe. Soy free, made in 5 minutes, and able to store in the fridge for 1 week. Addictively creamy and a perfect for spreading on these paleo bagels!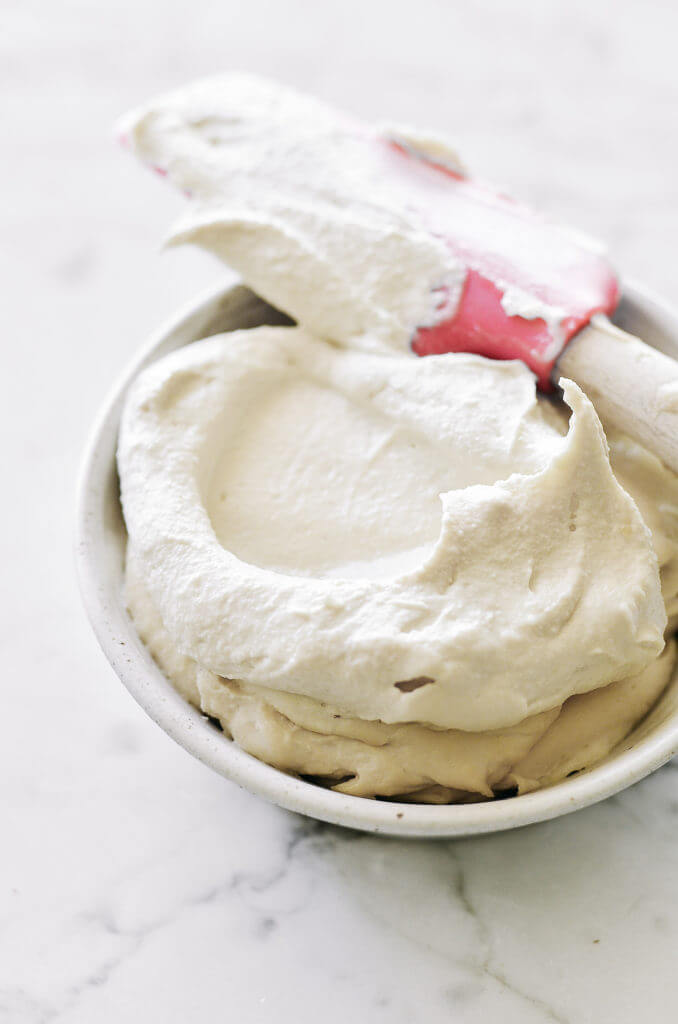 This dairy free cream cheese will blow your mind with it's rich creaminess. I am only speaking from experience. Because this stuff has changed the way I eat! The element of having something rich and creamy in a recipe was lacking in my life.
Since discovering dairy free cream cheese, everything tastes better! I can say without a doubt- I have yet to find a recipe, savory or sweet, that doesn't go well with this cream cheese. It's simply divine.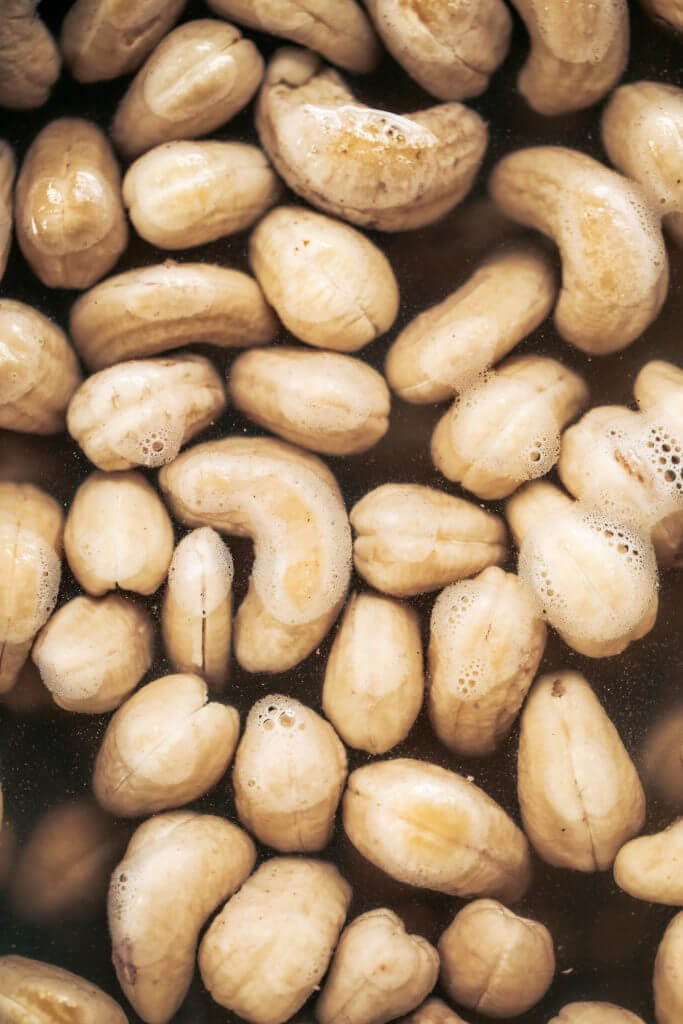 Isn't it a joy when you can make one of your favorite recipes in a food processor and have it ready in minutes? That's how I feel about this cream cheese. Just give it to me! It only takes four ingredients and a food processor (or high power blender) to make this dreamy cream cheese.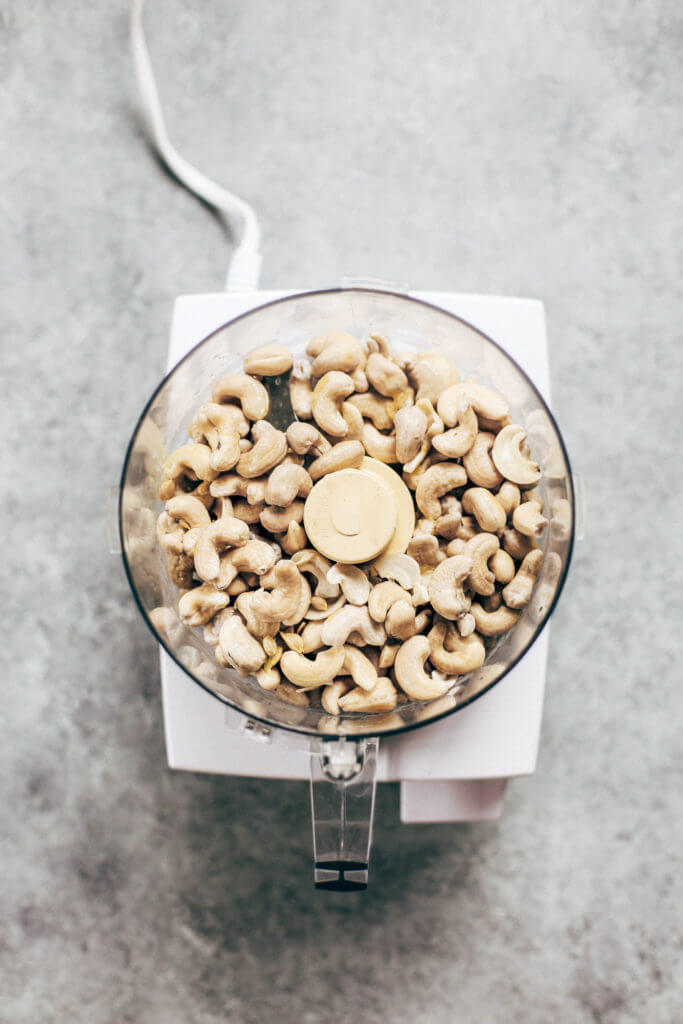 It's finger dipping good. Toast spreading good. And cheesecake worthy. A few ways to use this cream cheese:
Spread it on these homemade paleo bagels
Make these bomb outta-this-world-good cream cheese bars
Spread it on my favorite paleo crackers
Eat it finger dipping style
the instant cream cheese recipe you need!
When I was a kid my brothers, sister, and I would make it our after lunch ritual to make mini, self-assemble, five minute cheesecakes. To do this all you need is your favorite cracker, your favorite jam, and cream cheese! Spread a little jam over your cream cheese on a cracker and you instantly have some crunch with some smooth… cheesecake!
Hands down my favorite crackers are Simple Mills almond flour crackers. They taste legit and trust me when I say they don't taste like they are healthy for ya! The only problem you might run into is… trying not to eat the whole box. Good luck!! By the way, they totally make amazing kid-style cheesecakes! 🙂
P.S. My favorite variety is the Sun Dried Tomato and Basil Almond Flour Crackers, YUM. The best news: these almond flour crackers are available in Safeway's across the Pacific Northwest- so don't walk, RUN.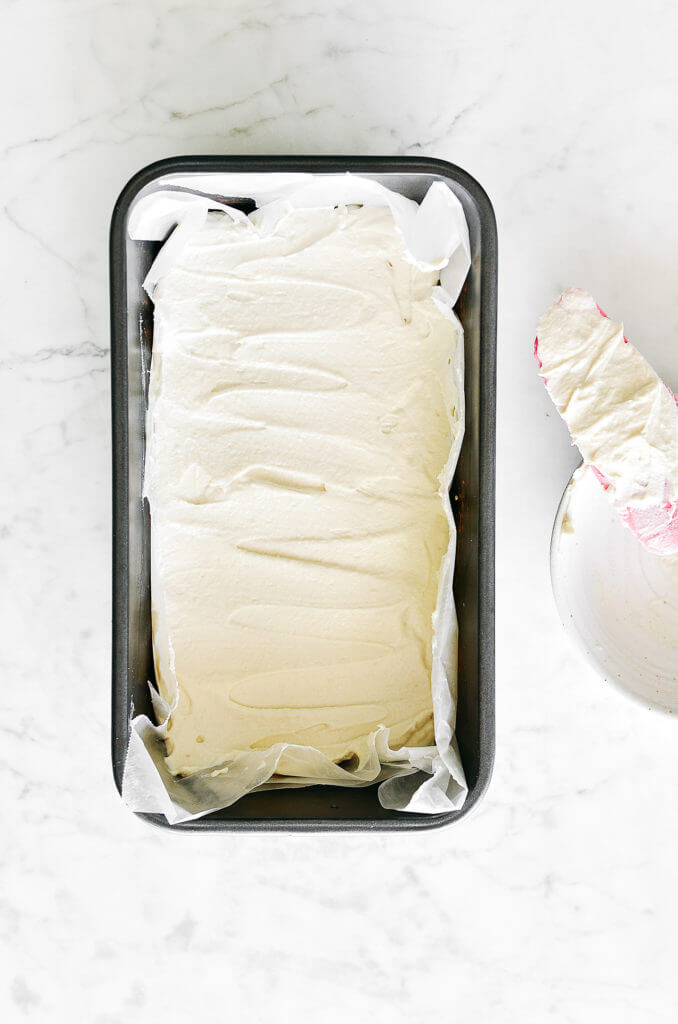 Single serving size of cream cheese isn't a bad idea either. It just so happens that it's one of my late night snacking go-to's. Dipping the finger in the cream cheese jar… ohhhh ya. I can't wait to see what you think! I hope you love it just as much as I do… and find many lovely ways to use it in your paleo meals. Dairy free cream cheese FTW!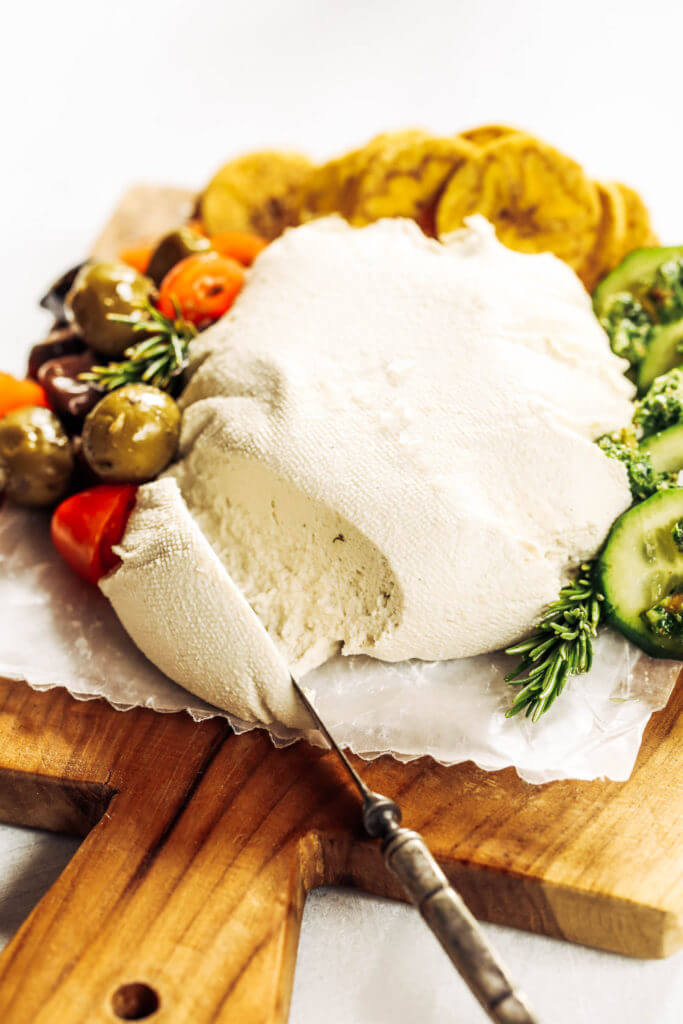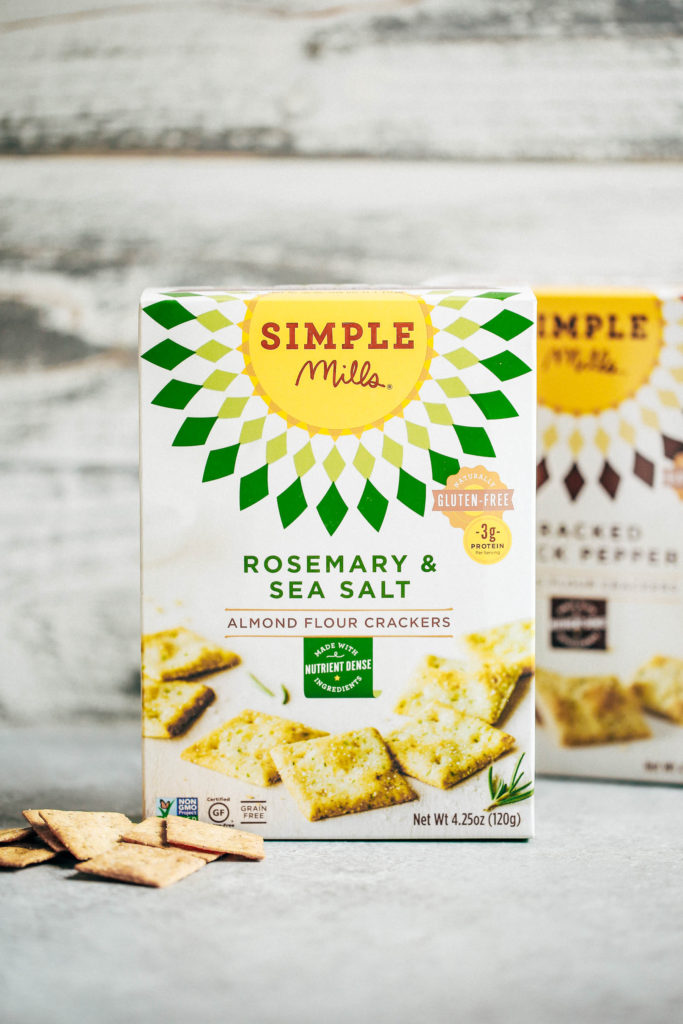 Looking for more dips and sauces in your life?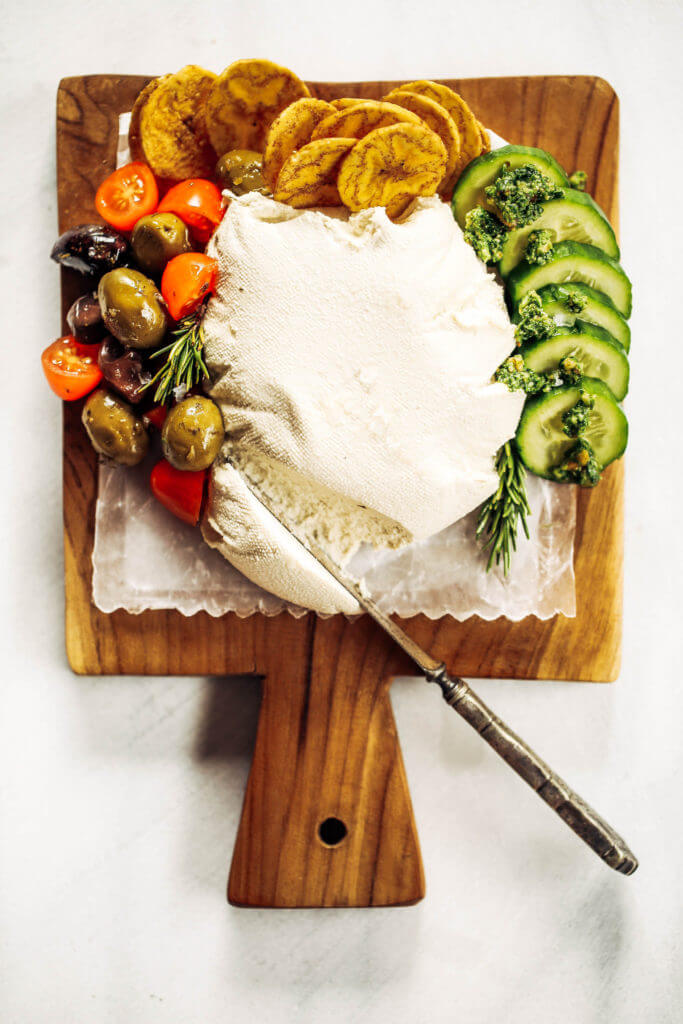 In a food processor (or high powered blender) blend the soaked cashews (drain water from cashews before blending) until they turn into a coarse texture. Add rest of the ingredients. Blend for 4-5 minutes until completely smooth!

Once the cashew mixture turns into cream cheese consistency, use it or store in the fridge for up to 1 week.
Nutrition Facts

Dairy Free Paleo Cream Cheese Recipe

Amount Per Serving

Calories 86

Calories from Fat 63

% Daily Value*

Total Fat 7g 11%

Sodium 0.3mg 0%

Potassium 2mg 0%

Total Carbohydrates 5g 2%

Protein 3g 6%

* Percent Daily Values are based on a 2000 calorie diet.