Instant Kale Pesto To Die For!
---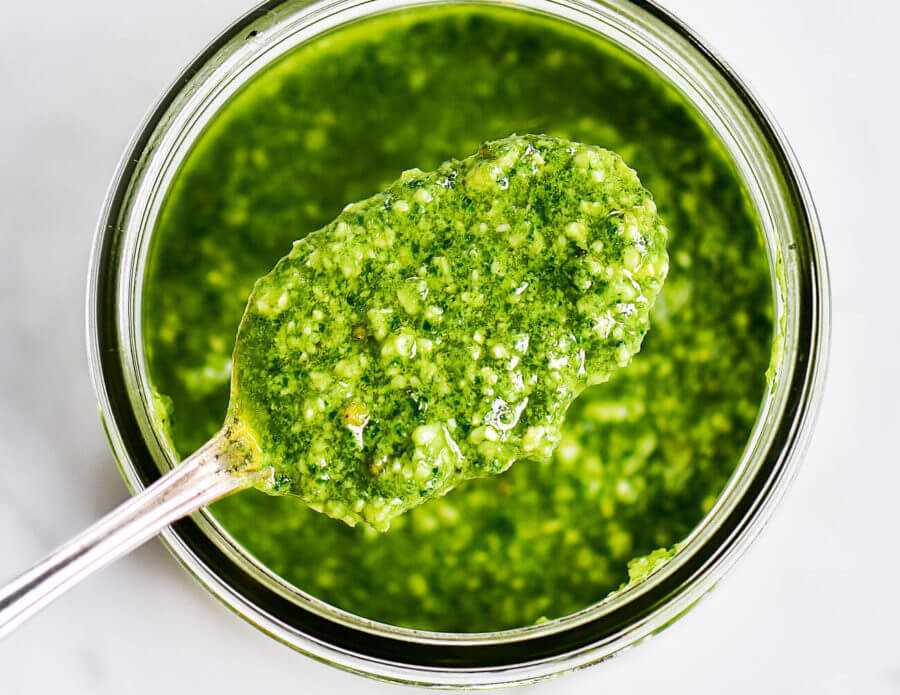 Easy kale pesto will knock your socks off! Because, pesto is DELISH! Whole30, paleo, and dairy free. Add it to many of your favorite meals. Ready in five minutes.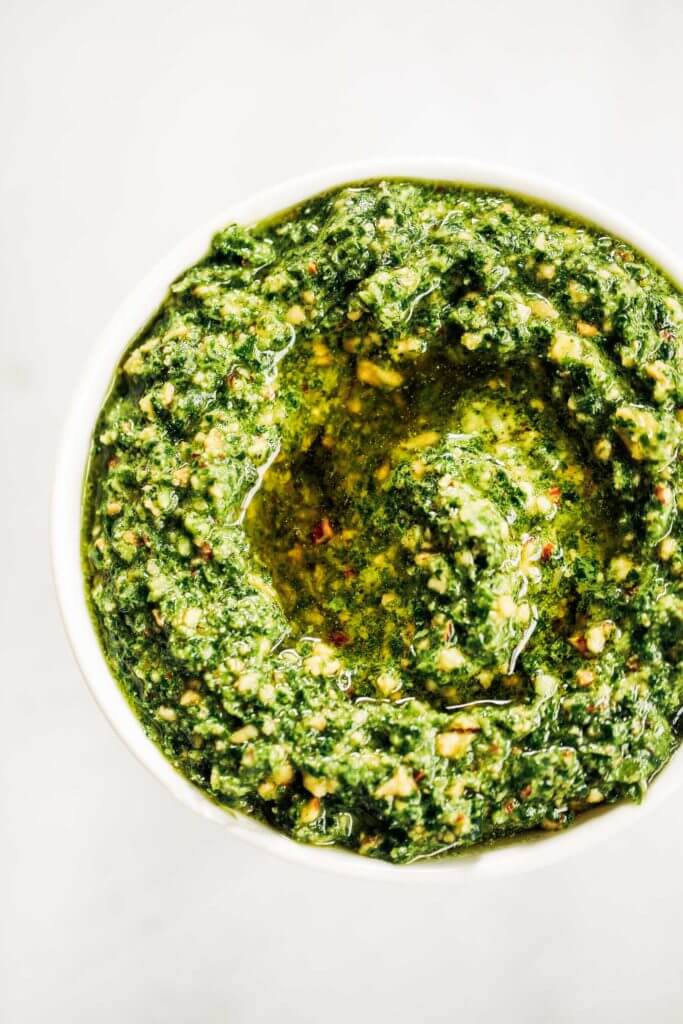 Let me start by saying, I use this kale pesto for EVERYTHING!! Literally, if it's a food and can be paired with pesto then I'm using this stuff! Okay, I admit it; I'm a pesto freak. When it comes down to it, it's just too lovely to deny. All that green goodness and fresh flavor bursting in your mouth. Who wouldn't want gobs of pesto on their pizza, eggs, toast, and yes… I could go on.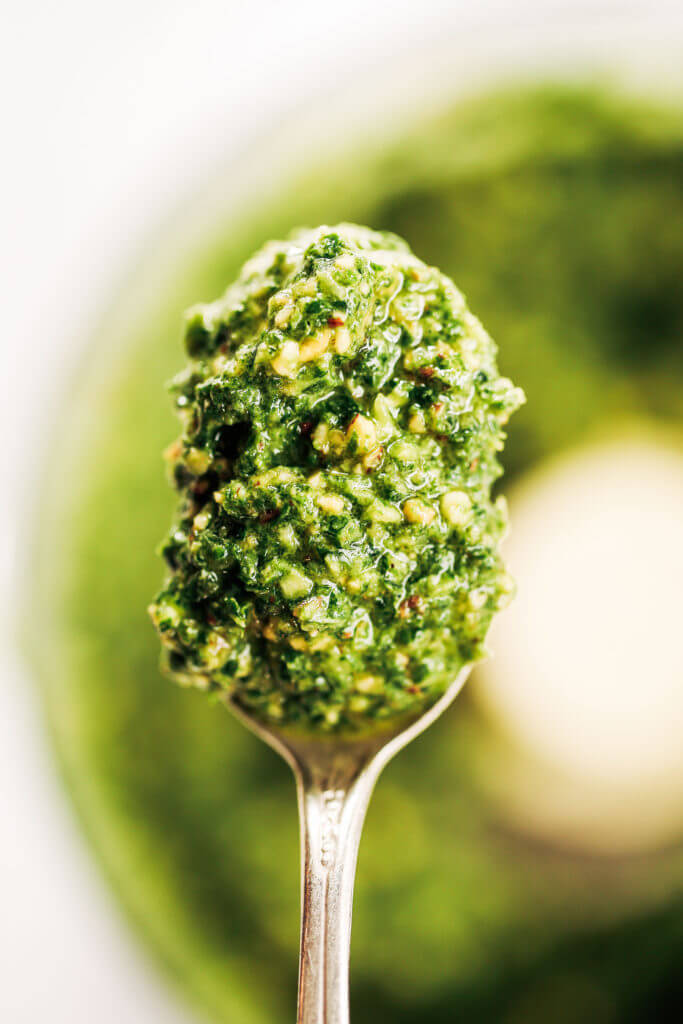 I keep a jar of this stuff in my fridge all the time. It's just so handy for spicing up my salads and it's a quick way to add flavor depth to any regular meal. I have discovered that having a few of these handy recipes makes eating paleo a whole lot more enjoyable and even feel exotic at times.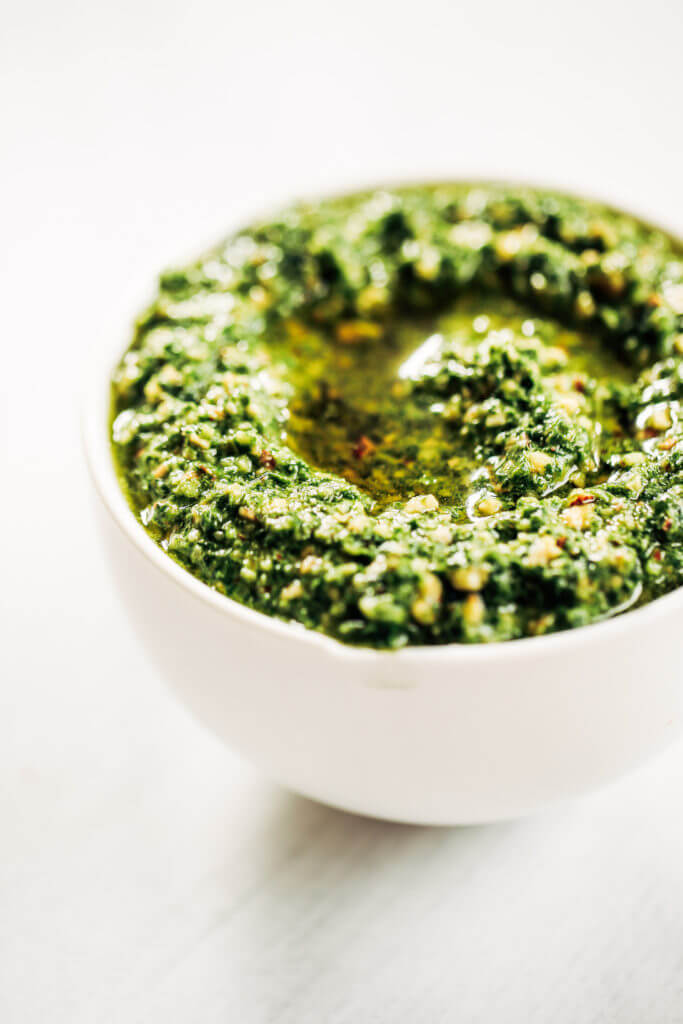 Best part about this gorgeous green pesto?? The putting it all in a blender and watch it do it's magic. That's the part I really love.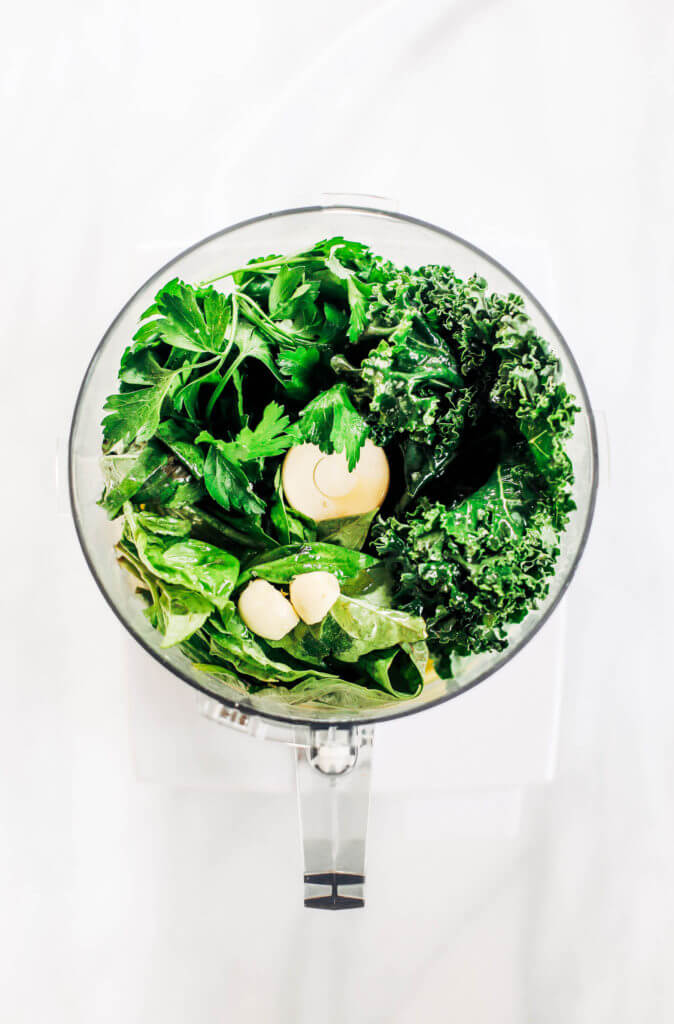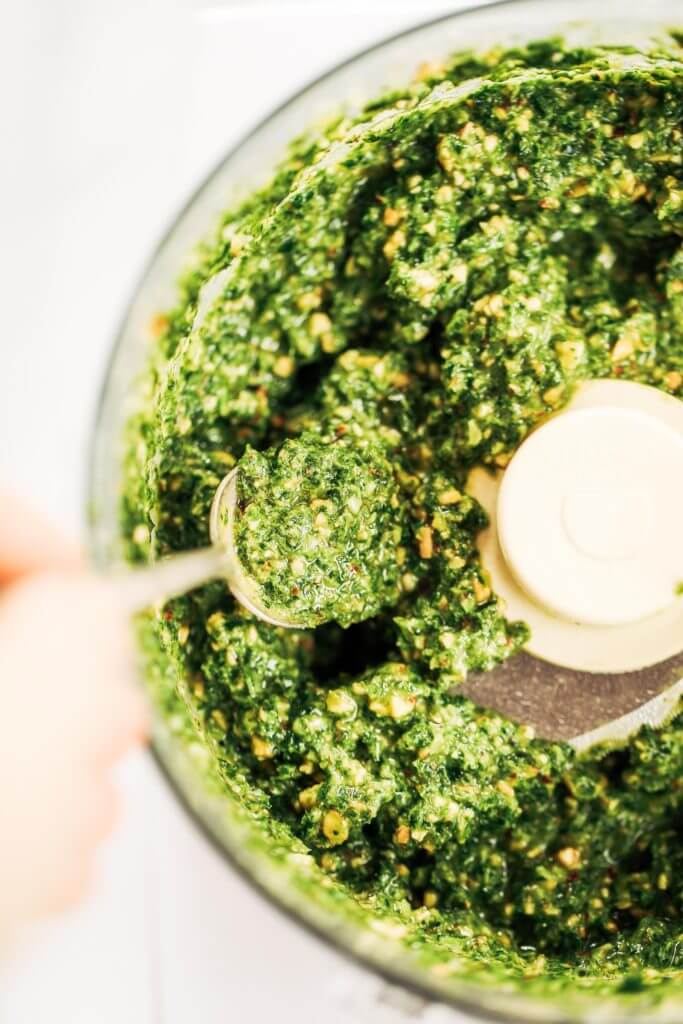 I know. I'm late.
I have a ton of new ideas I really want to try. New recipes I want to make. More photos I want to create. But I feel like I'm a little stuck. And that's why I'm sharing this recipe today! I've had it in the queue for literally weeks (I know, it's the worst). It should have been shared with you long ago. But since I got distracted and this pesto's debut into the world is long over due, I am sharing it now. Especially since I have soooo many things I want to make with it this week! And I want you to be able to follow along!! Let's cook some things.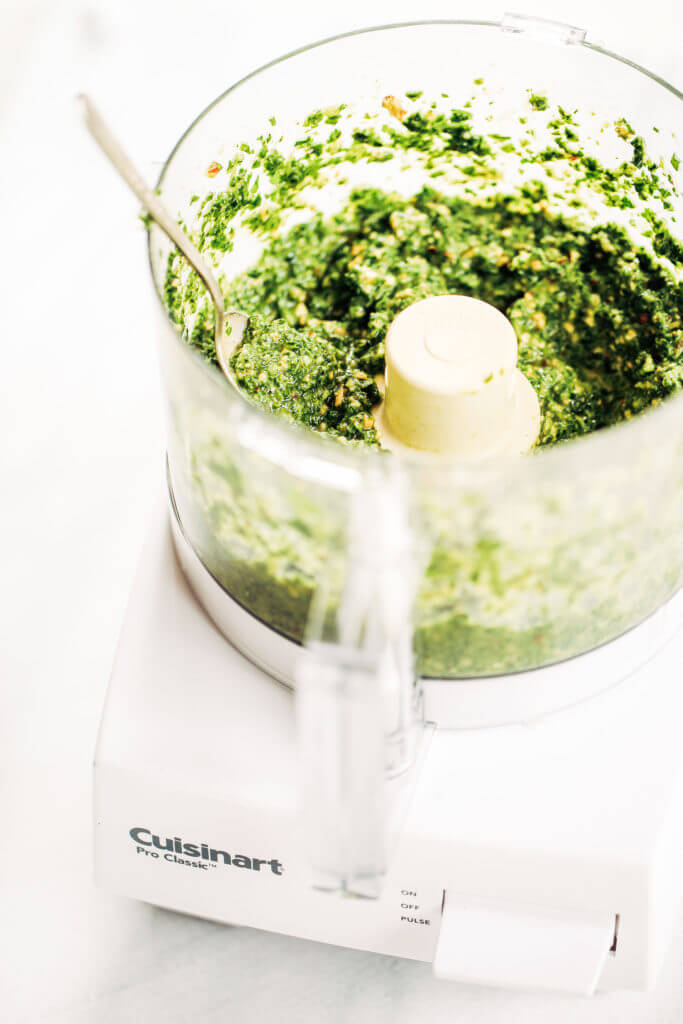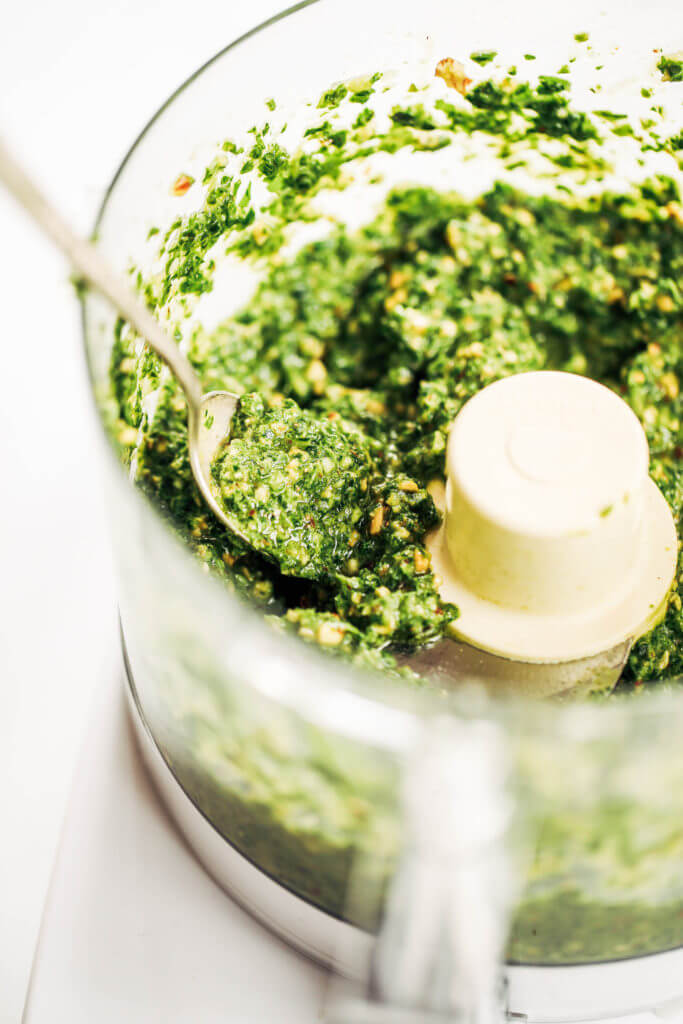 kale pesto glory!
Pine nuts happen to be one of my my total faves. So, I have no problem making up an excuse to make something else with them. But, I have also discovered that the pine nuts can easily be swapped for almonds (or toasted almonds, which is extra delish!). Also, the kale can be exchanged for fresh spinach. So many options ahhhhh.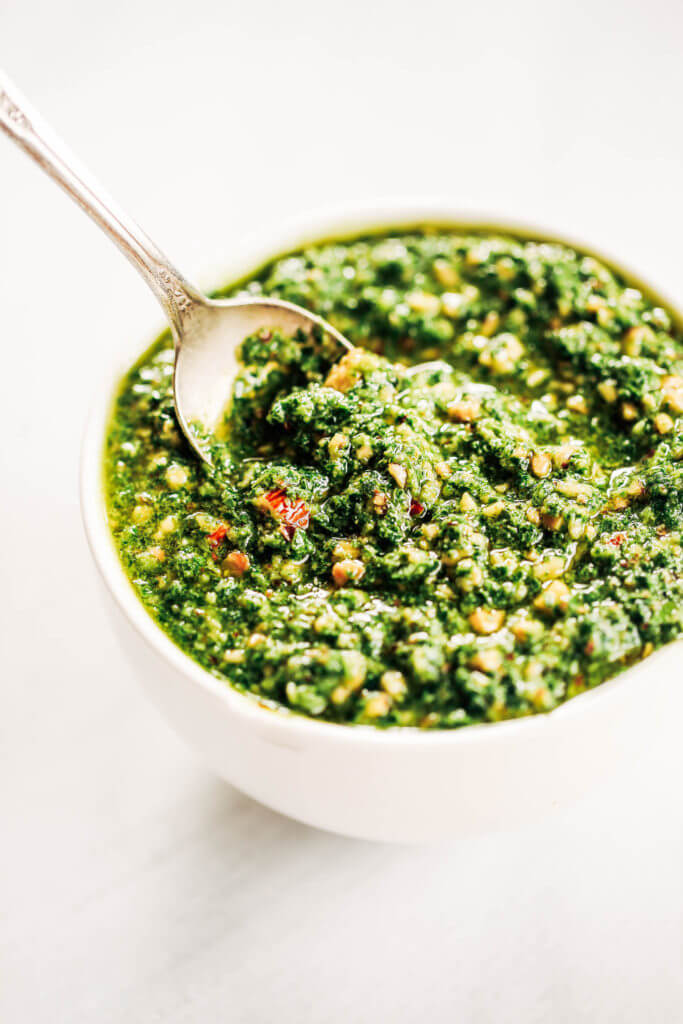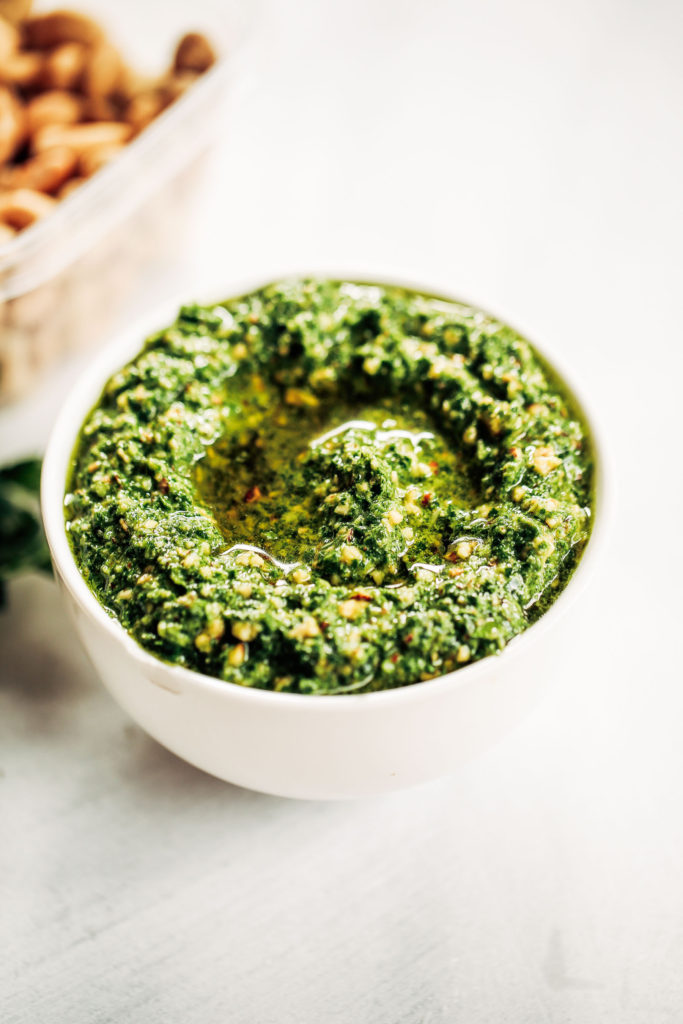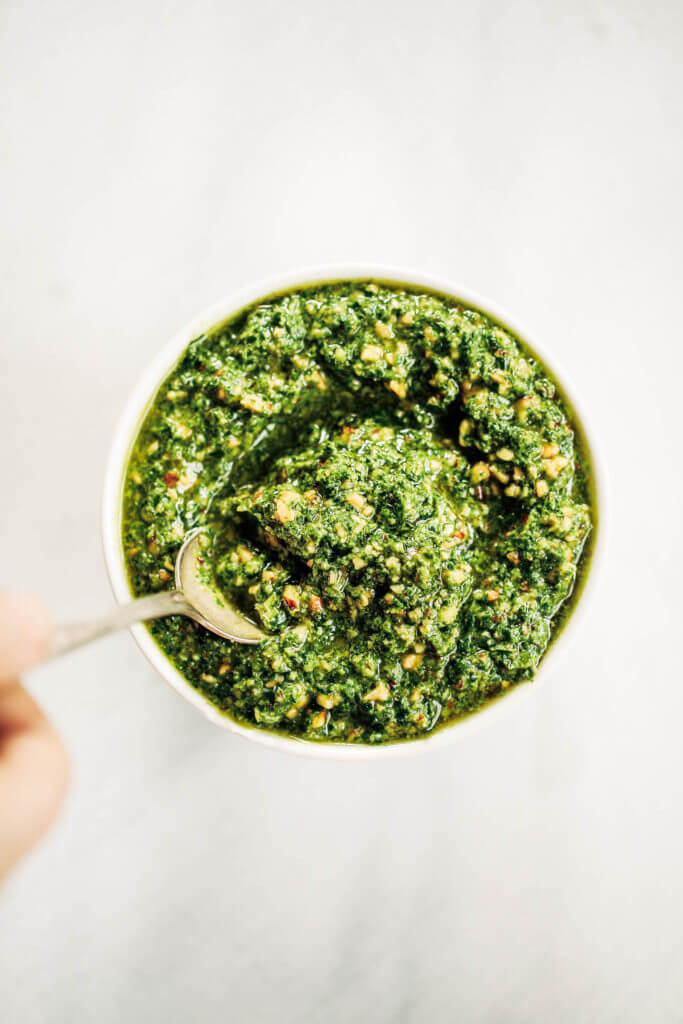 Pulse ingredients in a food processor until it reaches desired consistency. Store in fridge for up to one week.
Nutrition Facts

Instant Kale Pesto To Die For

Amount Per Serving

Calories 97

Calories from Fat 90

% Daily Value*

Total Fat 10g 15%

Sodium 43mg 2%

Potassium 12mg 0%

Total Carbohydrates 2g 1%

Protein 1g 2%

* Percent Daily Values are based on a 2000 calorie diet.