Sweet And Sour Chicken With Cauliflower Rice
---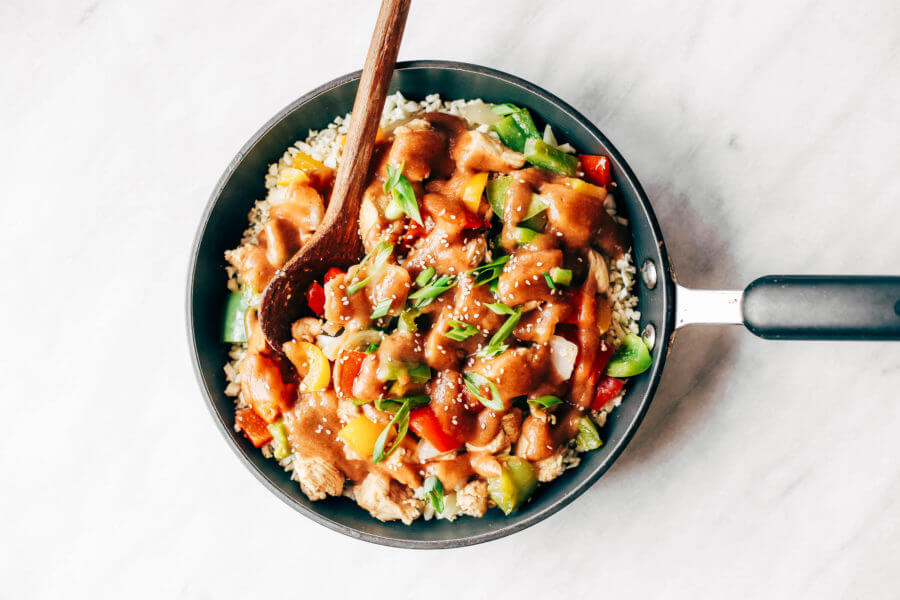 Healthy sweet and sour chicken with cauliflower rice. Paleo, whole30, and made without sugar! An easy weeknight dinner recipe, freezer friendly, and makes for fast meal prep!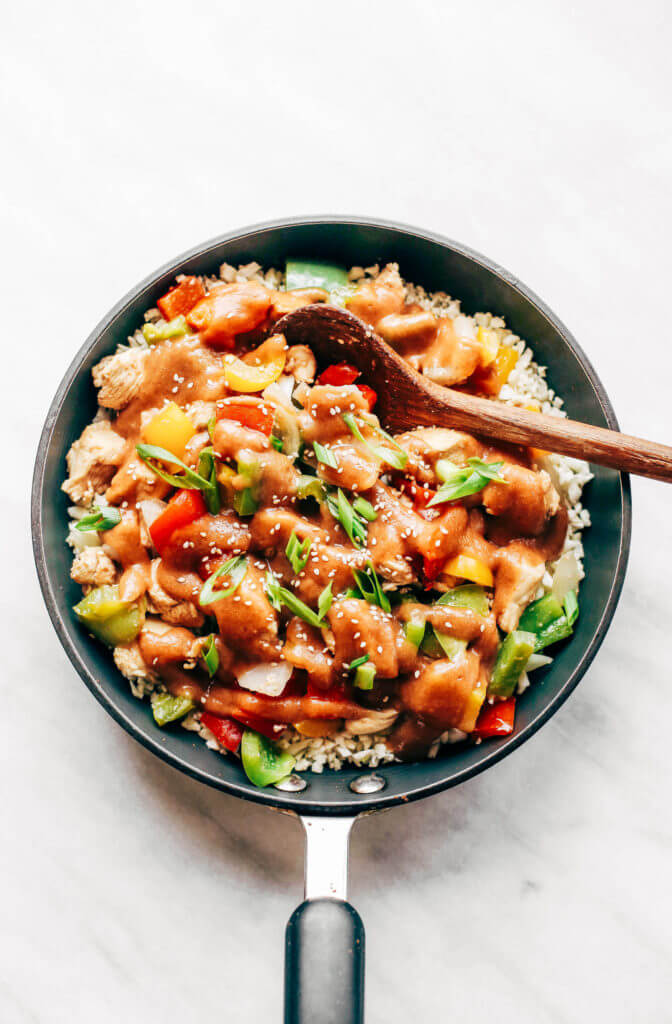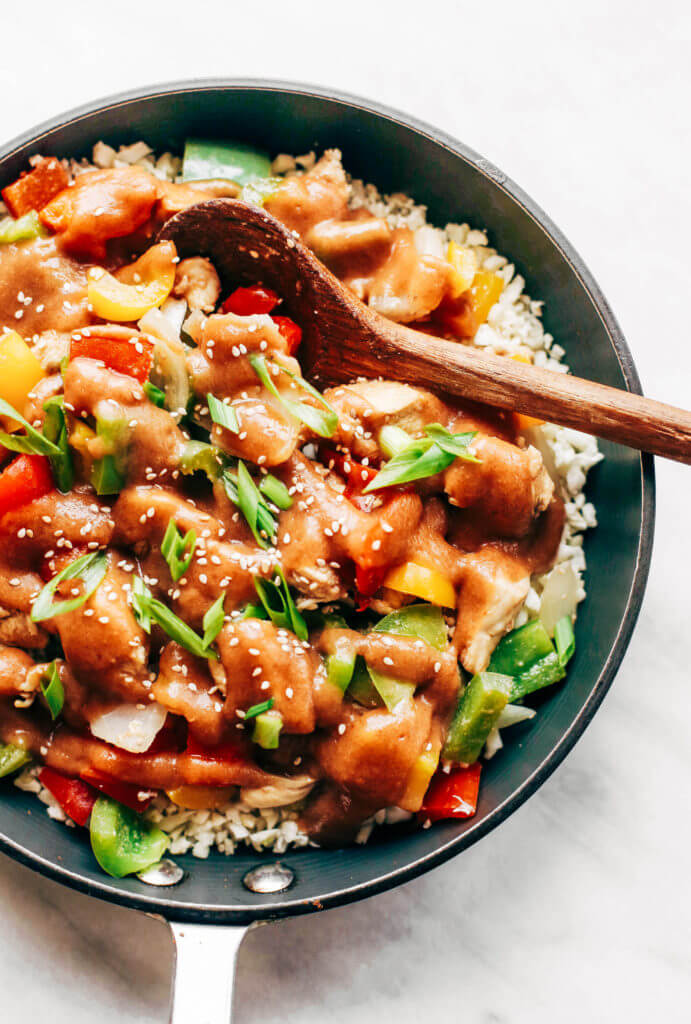 I didn't even know this was going to work when I first started making this dish. I mean, sweet and sour minus the sugar part was never really a thing, as far as I am aware of. Like, who would do that?!
…well, me for starters.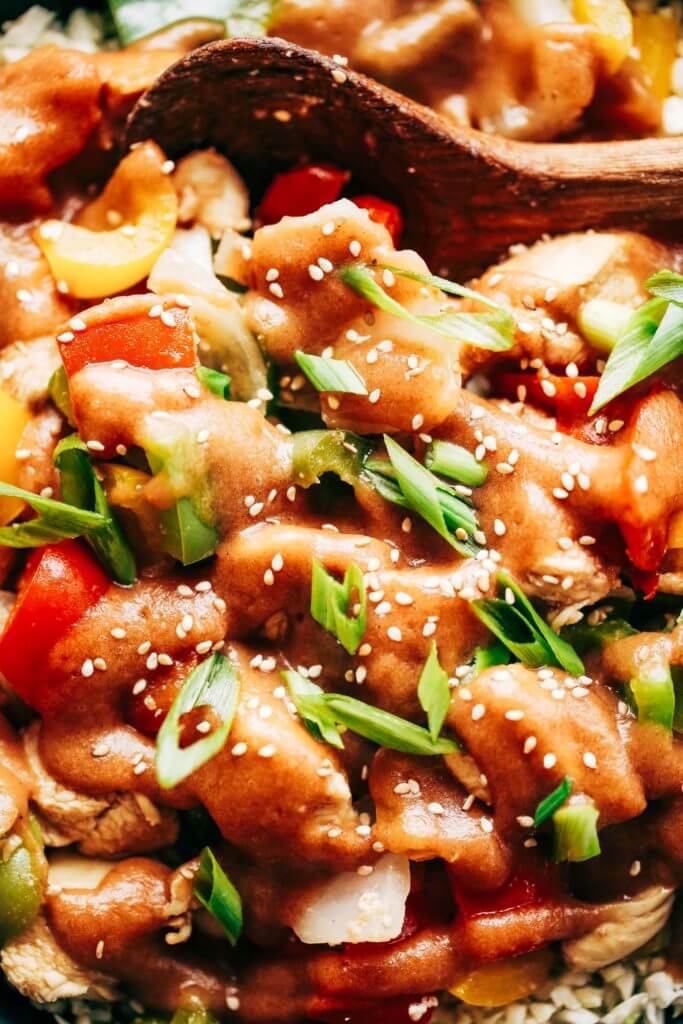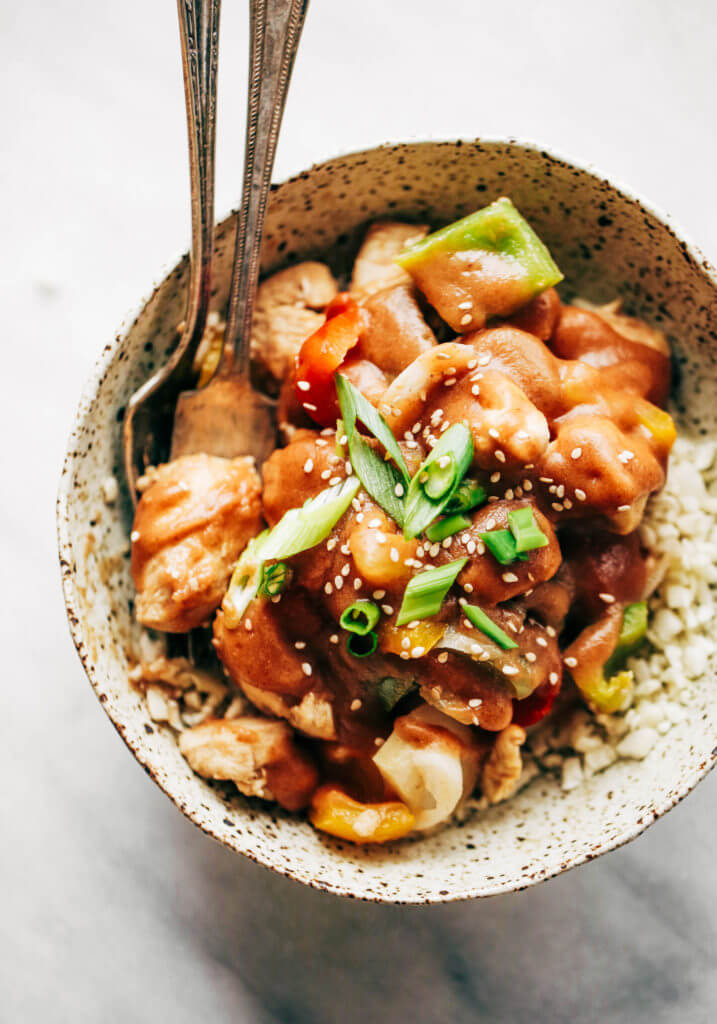 Thanks to my super easy date sauce I whipped up the perfect sweetener to pair with this recipe! In just five minutes this date sauce was ready- have I mentioned how much I LOVE my food processor!!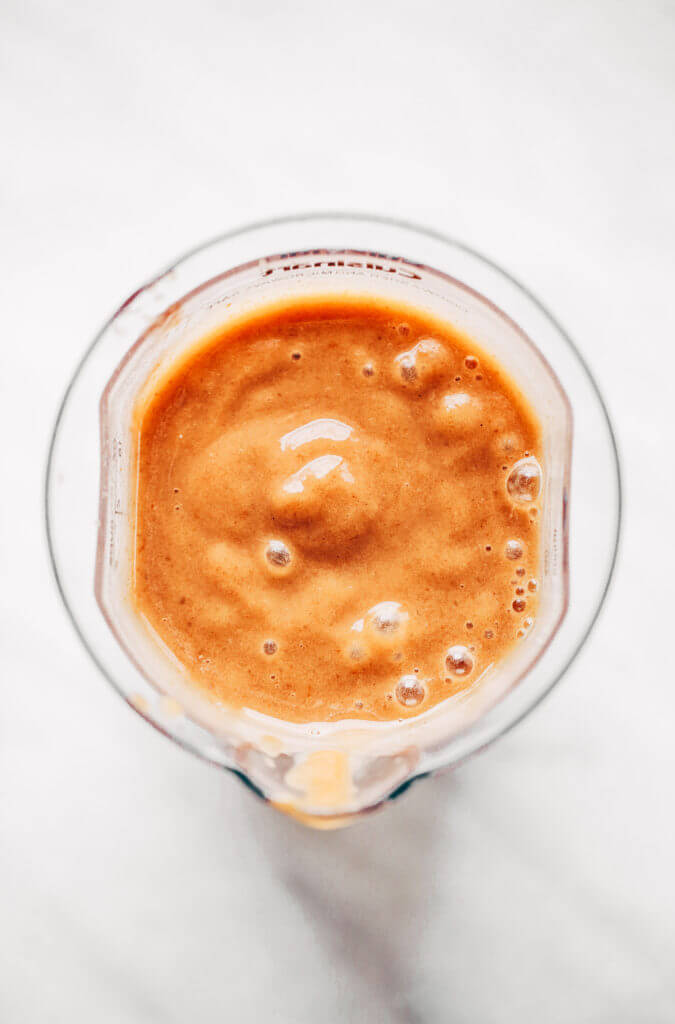 My brothers were always the ones who were into all those fancy asian chicken dishes… you know, the ones you can pick up at the Safeway deli. Me, not so much. As a kid who was scared of anything too complex in appearance to make. And obviously a little shy or ordering chicken and rice from a man in a red uniform and hairnet- at the Safeway deli. Also, anything deriving from another country, minus the exception of my go-to pesto pasta dishes, seemed a little to adventures for my basic kid palate. I mean basic. Sandwich and pasta kinda basic.
What was I thinking! Where have you been all my life sweet and sour!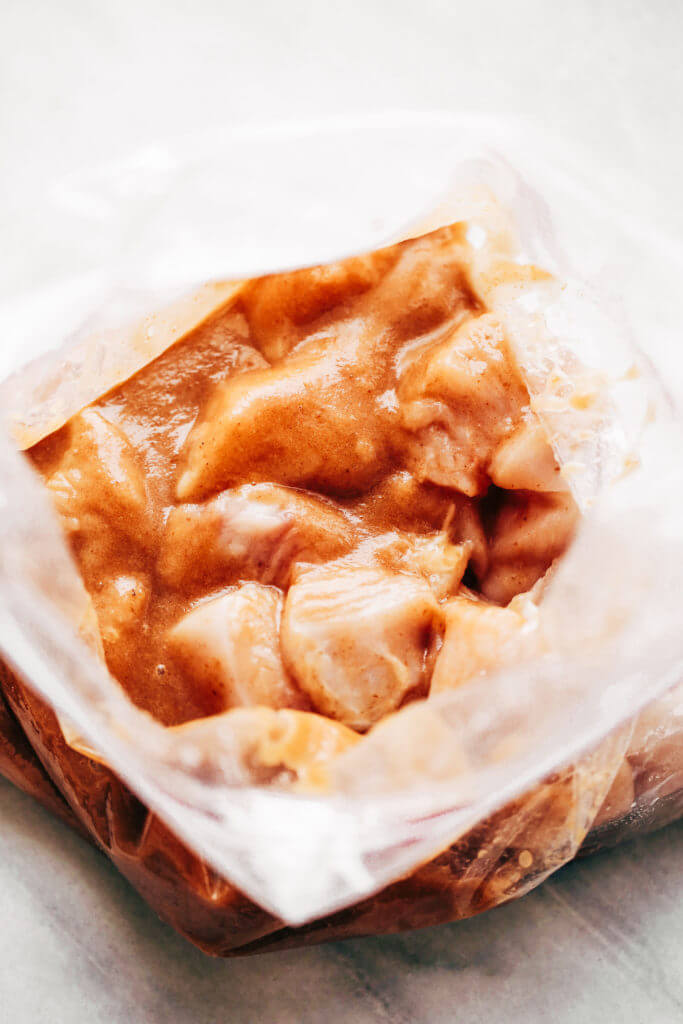 finally sweet and sour!
I suppose the thought of making chicken was daunting enough for me at ages twelve through eighteen, so I stayed away from the kitchen with a 10 foot pole and a list a mile long list of excuses!
…It really hasn't been until recent years that I have tackled my fears of cooking- uh, I guess I really like it now; hence the food blog being my job part, hehe. 🙂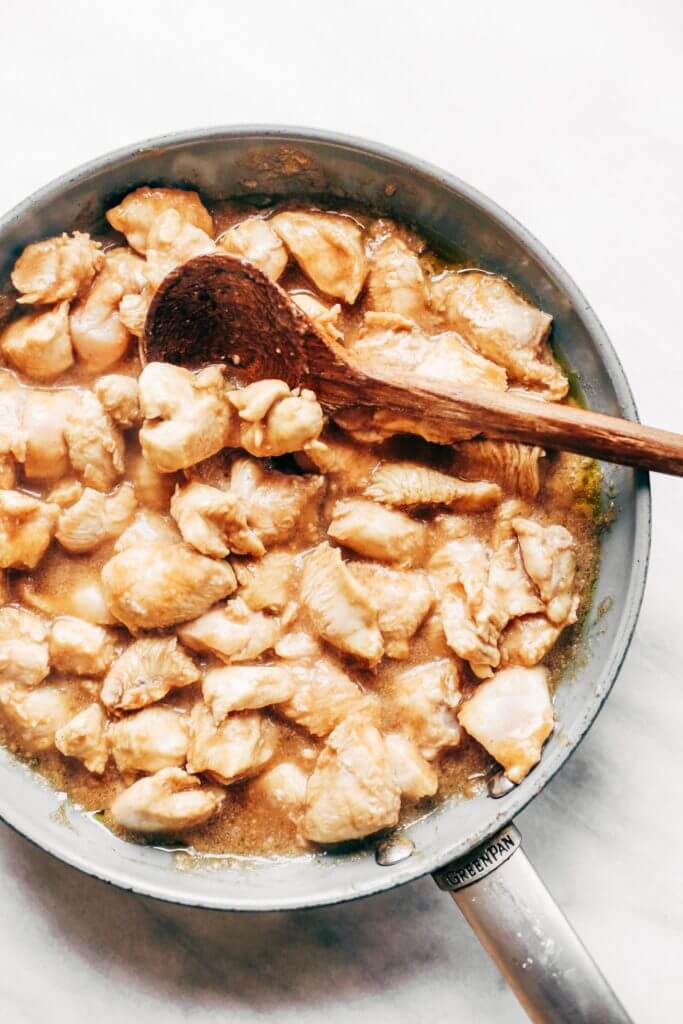 This recipe calls for cauliflower rice- to serve as a bed for your chicken and vegetables. But, if you're not into that, feel free to swap it up and use regular rice for any other vegetable as your base! You can even omit it completely and It will still be darn tasty.
More like this:
Spicy Spaghetti Squash Noodles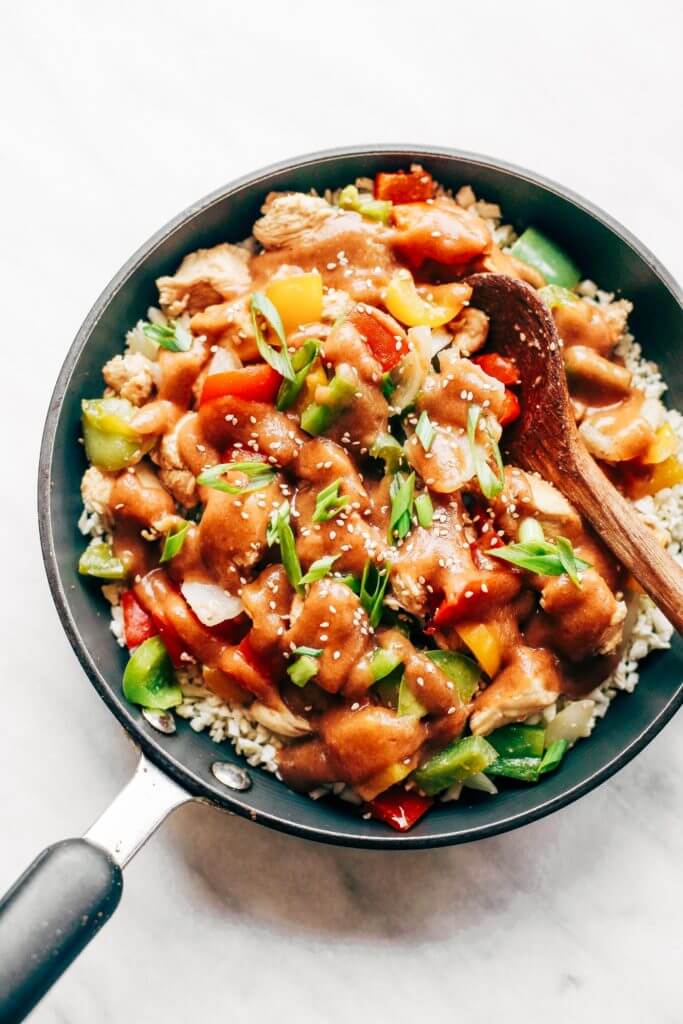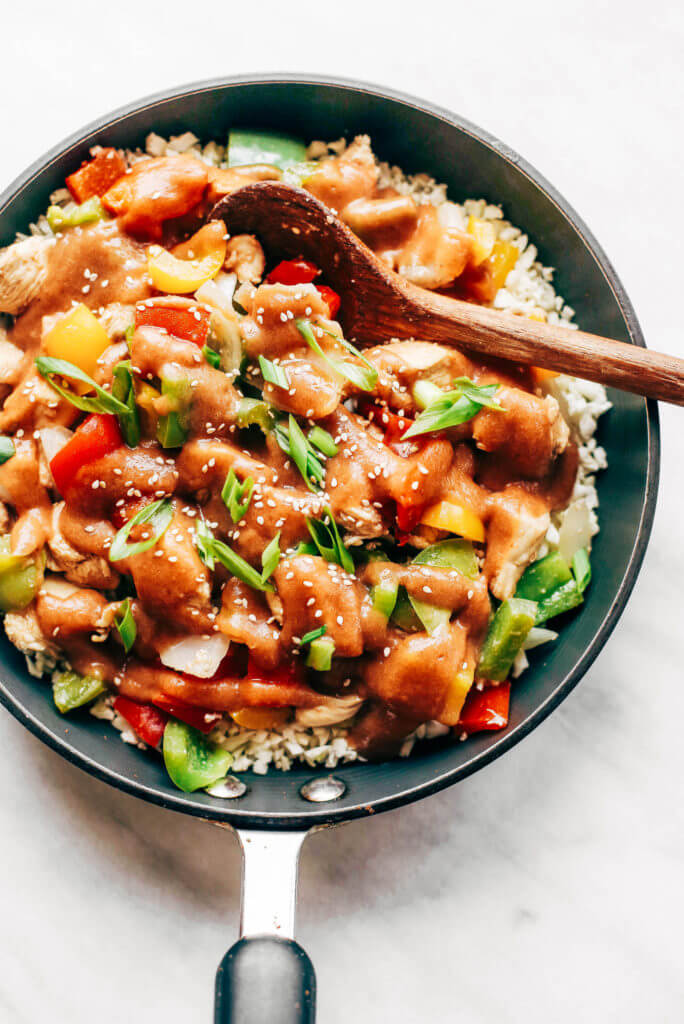 Cut chicken breasts into 1" cubes and place in a large ziplock.

In a blender combine all ingredients for sauce until smooth. Pour 1/3 of the sauce into the ziplock with chicken and let marinade for as long as permitted (anywhere from 5 minutes to 5 hours). Set the rest of the sauce aside for later.

In a heated skillet over medium heat, sauté marinated chicken for five minutes, then add chopped vegetables and cook until chicken is fully cooked (cut a chunk open, if there is no pink, it's fully cooked).

Steam cauliflower rice and serve with chicken, vegetables, and top off with leftover sauce. Green onions and sesame seeds are optional toppings.
Nutrition Facts

Sweet And Sour Chicken With Cauliflower Rice

Amount Per Serving

Calories 362

Calories from Fat 9

% Daily Value*

Total Fat 1g 2%

Polyunsaturated Fat 0.03g

Monounsaturated Fat 0.003g

Cholesterol 49mg 16%

Sodium 752mg 31%

Potassium 464mg 13%

Total Carbohydrates 64g 21%

Protein 23g 46%

* Percent Daily Values are based on a 2000 calorie diet.