Paleo Sweet Potato Breakfast Bowl
---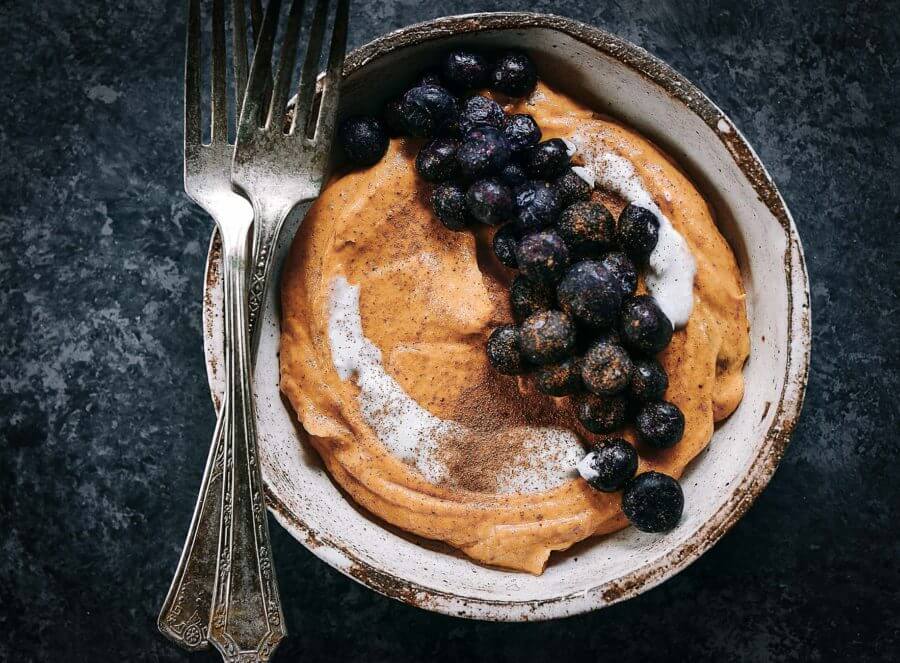 Easy whole30 and paleo breakfast! Only takes 3 ingredients and a few minutes to make. Loaded with healthy fats and protein! Naturally sweetened with sweet potato. Creamy and addictively smooth.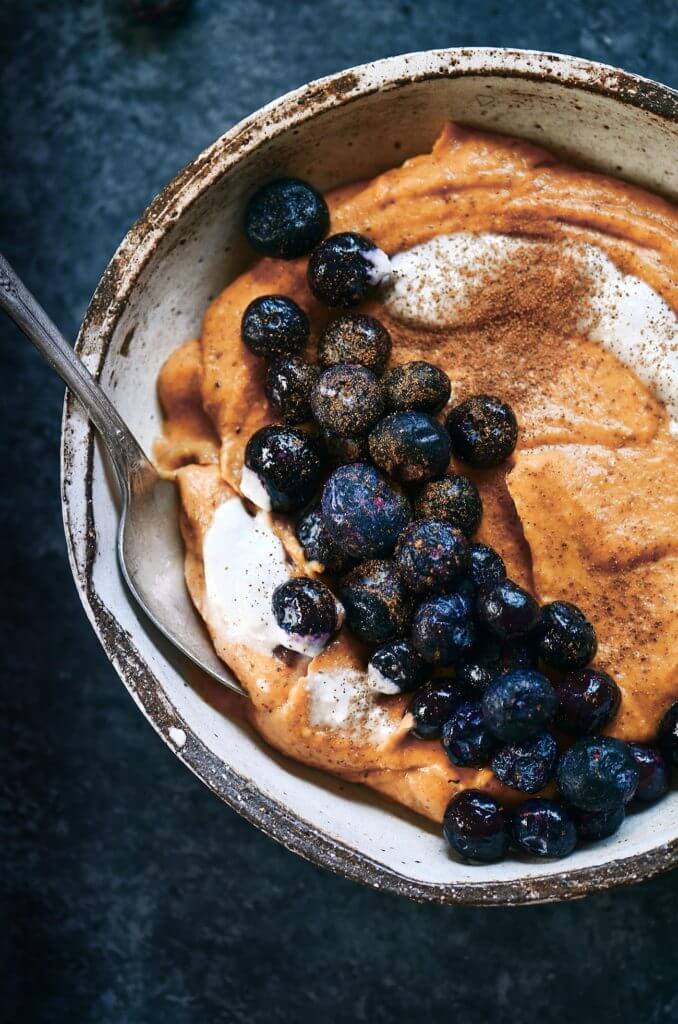 Honestly, when I first started hearing rumors of sweet potato bowls I was like, "Come on bro that can't taste good" (although I secretly wished I would really like it).
I have seen sweet potato bowls made with banana. But I don't do a lot of bananas so I wanted to find something else to try it out with. I mean, I love sweet potatoes. Also love almond butter. And I love almond milk. So why not try that??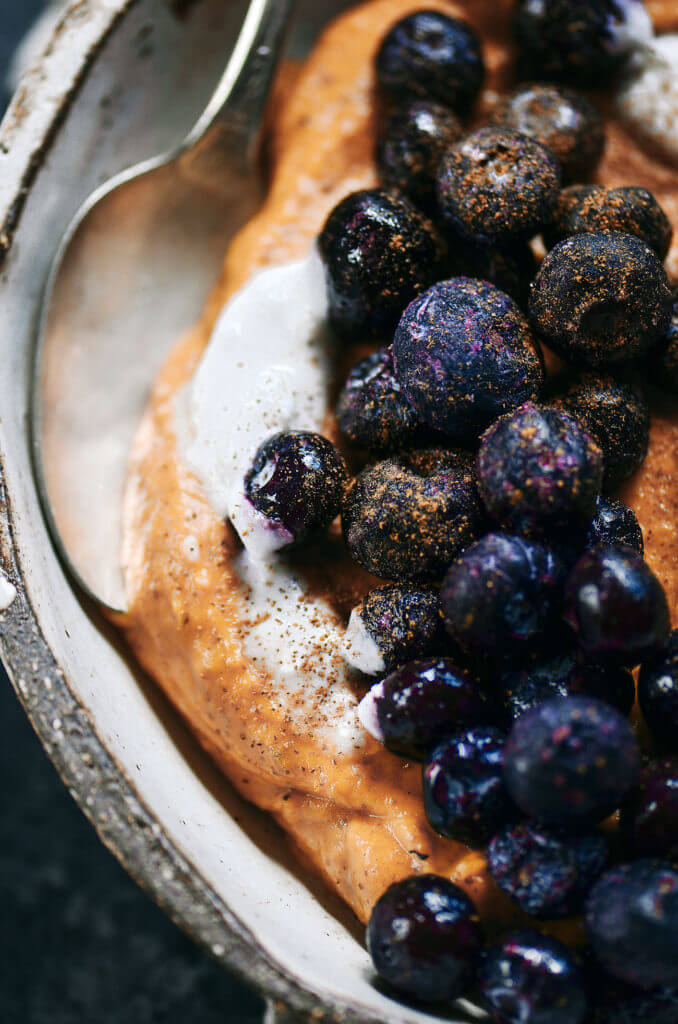 All my presumptions were wrong. This bowl is dang delicious! Creamy and smooth. Filled with delicious sweet flavor and satisfying! Also, the protein balances everything out just right. I'm in love and think I just found my new breakfast go-to.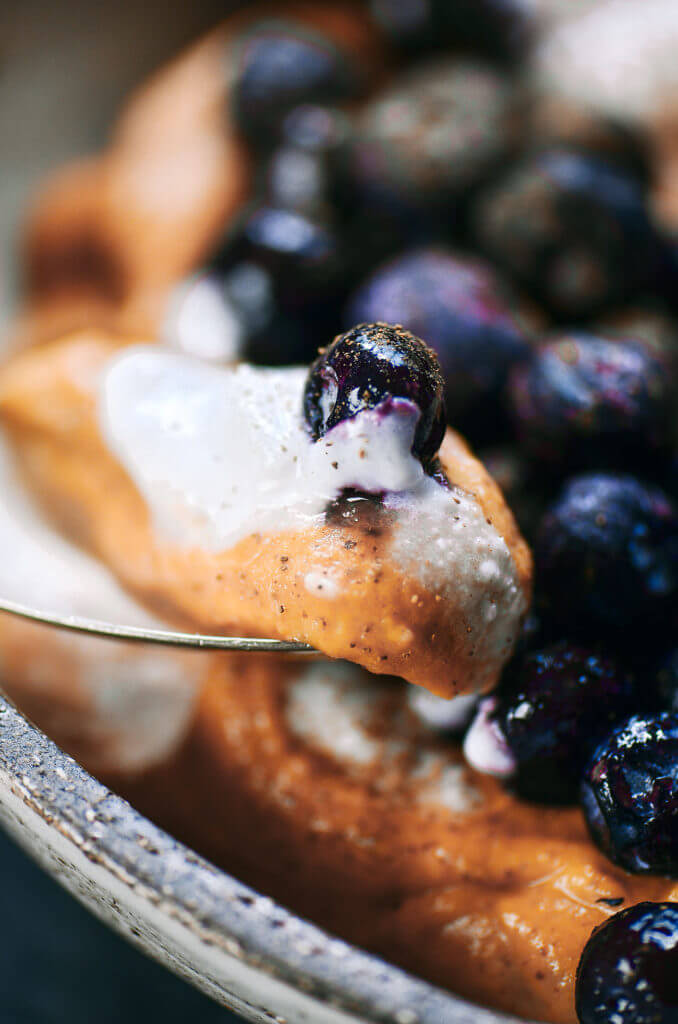 The sweet rich creaminess from the sweet potatoes mingles with the spice of the cinnamon and ahhhhh, YUUMMMM. This bowl is pretty much just all my favorite foods blended together.
Lately, blueberries have been my jam… So topping this bowl was an easy choice. I also added a bit of full fat canned coconut milk to the top of mine… because it wasn't rich enough. 😉
Since I've been including blueberries in my diet a lot lately (blueberry cauliflower smoothies, blueberries on my pancakes, toast, and just handfuls for snacking) I had to find another way to incorporate them into my diet. This bowl feels more hearty than a smoothie for some reason (and very filling!).
I love that blueberries are so low in sugar; it makes it easy for my body to have something a bit sweet without having the sugar crash and adrenaline. Plus antioxidant love!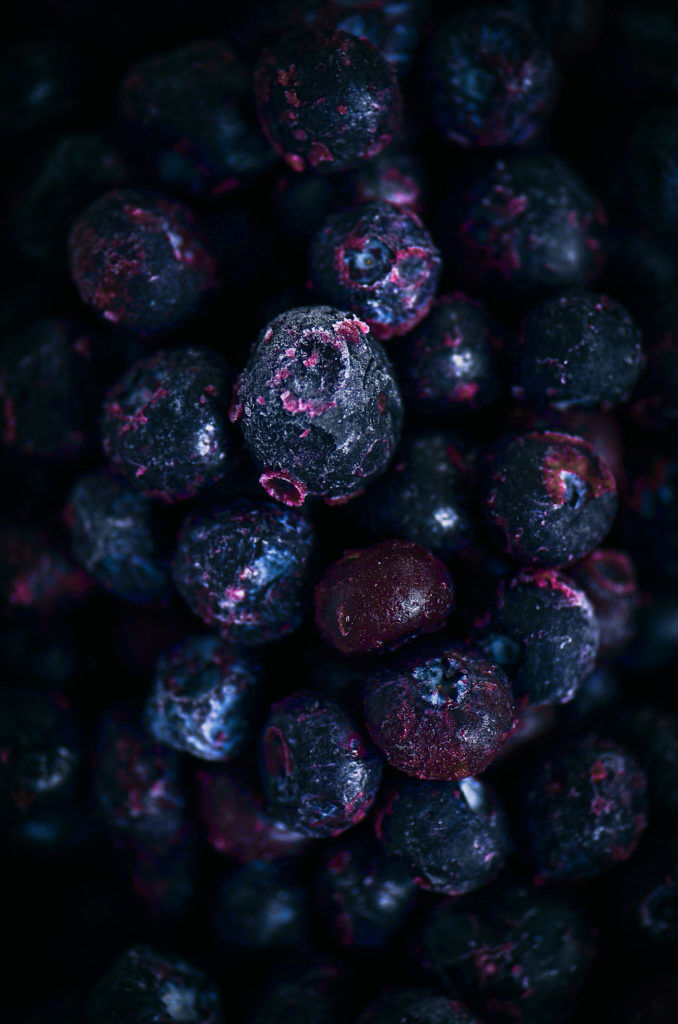 The fact that this bowl is only a few ingredients makes it a worry free breakfast to meal plan for. I usually ALWAYS have these ingredients on hand anyway. Almond butter, sweet potatoes, and almond milk are my snack staples so I wouldn't be caught without them.
If you don't already have a cooked sweet potato you can easily make one by cutting a sweet potato, drizzling it with olive oil, and cooking for 35 minutes on 400F.

In a food processor or blender combine all the ingredients for the sweet potato bowl and blend until smooth.

Top with blueberries, coconut milk, and cinnamon.
Nutrition Facts

Paleo Sweet Potato Breakfast Bowl

Amount Per Serving

Calories 410

Calories from Fat 225

% Daily Value*

Total Fat 25g 38%

Sodium 63mg 3%

Potassium 368mg 11%

Total Carbohydrates 35g 12%

Protein 12g 24%

* Percent Daily Values are based on a 2000 calorie diet.