Paleo Almond Butter Chocolate Zucchini Bread
---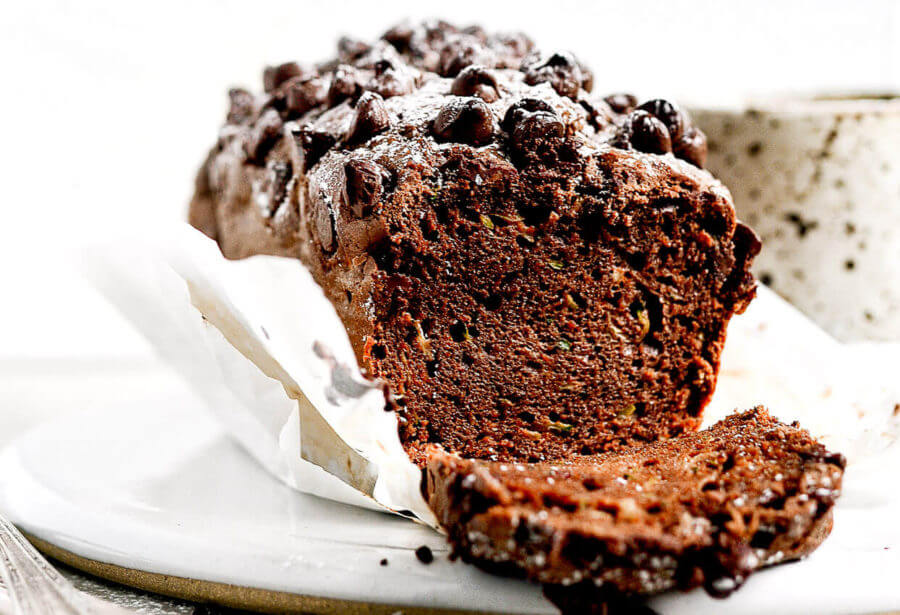 This paleo chocolate zucchini bread is soft, light, and moist, plus gluten free! It's ready for baking in 5 minutes! Easy to whip up in the food processor. Freezer friendly and a crowd pleaser!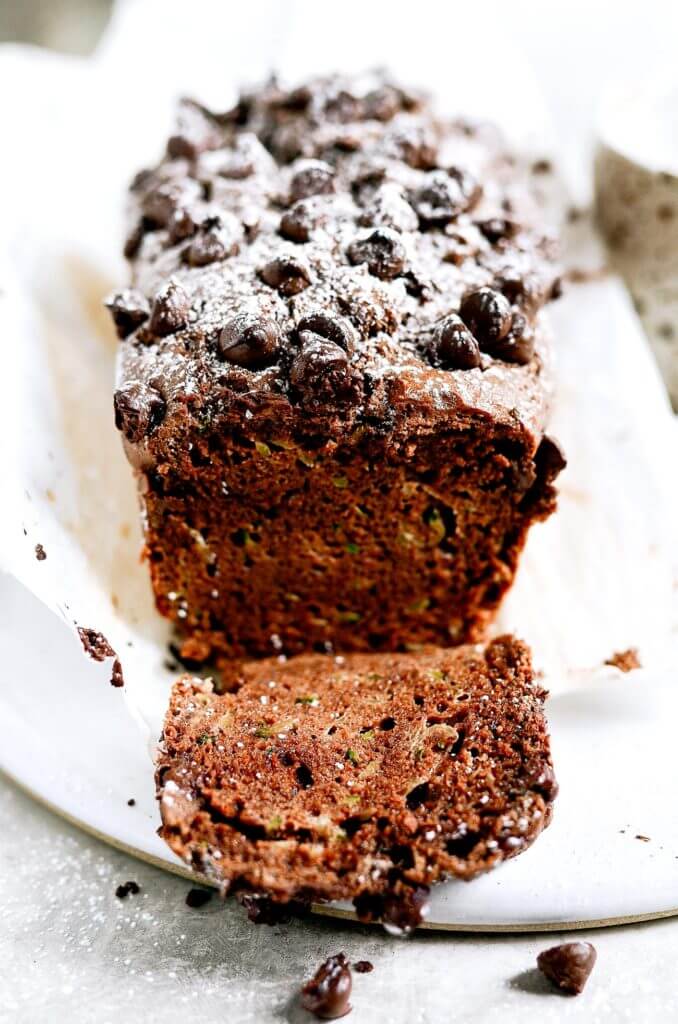 Chocolate zucchini bread that just wont last…
One thing you should know about this bread… I made it and stored all but one slice in the freezer; because ya know, it's nice to have a treat on hand! But, let me tell you… things didn't go as planned.
Somebody, not saying who (ahum Dad, cough cough) found this bread in the freezer and the next day it was all gone! All of it, down the hatch! This is what I love about baking; people who love to share in the goods!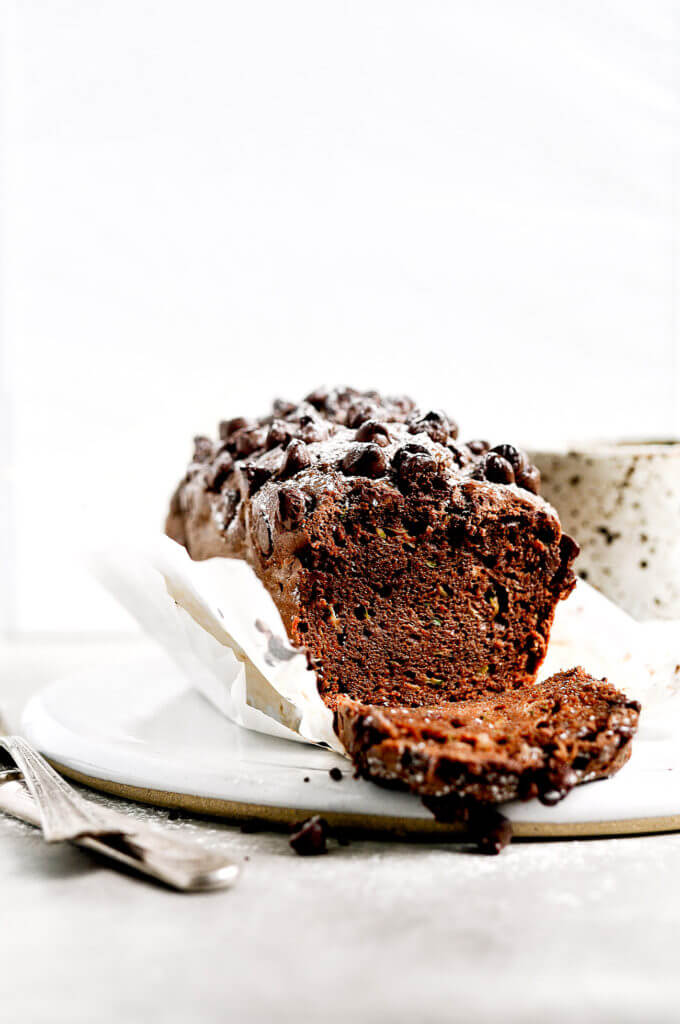 This bread is incredibly easy to make; in only five minutes it's ready for the oven! Another one thing you should know about this bread: it makes a small loaf, so make sure you bake it in a 3″ by 5″ bread pan (found here).
Otherwise, you will end up with a really flat loaf. Also, you can double this recipe and bake it in a normal loaf pan. It's up to you baby!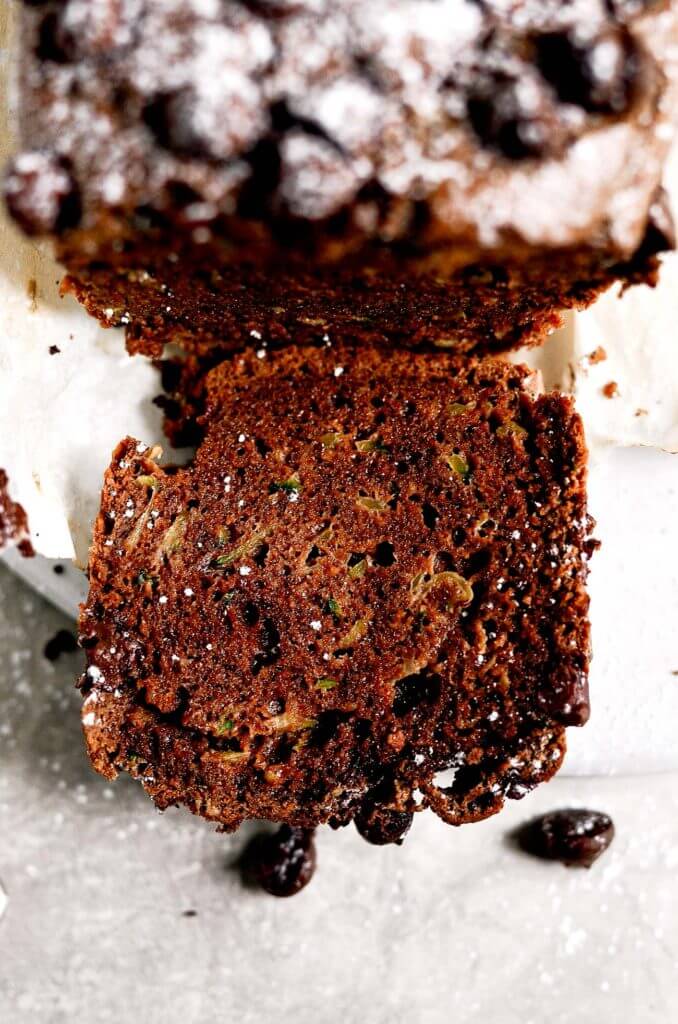 One thing about me: I love my breads. Paleo breads that is. Something about munching on paleo bread is so comforting and homey, but secretly your insides are dancing because they know it's SO good for you! Loaded with healthy fats and protein this bread has 10g protein in each slice (woot woot!). Chocolate plus zucchini plus almonds is always a good excuse for breakfast.
So, as you can see, current doings around this house are cleaning up after this chocolate veg mess. Then I'm off to get some rest! Loving these warm summer evenings; they are my absolute favorite! I'm just going to go soak up that evening air. Happy baking!
More like this:
Healthy Gluten Free Paleo Sandwich Bread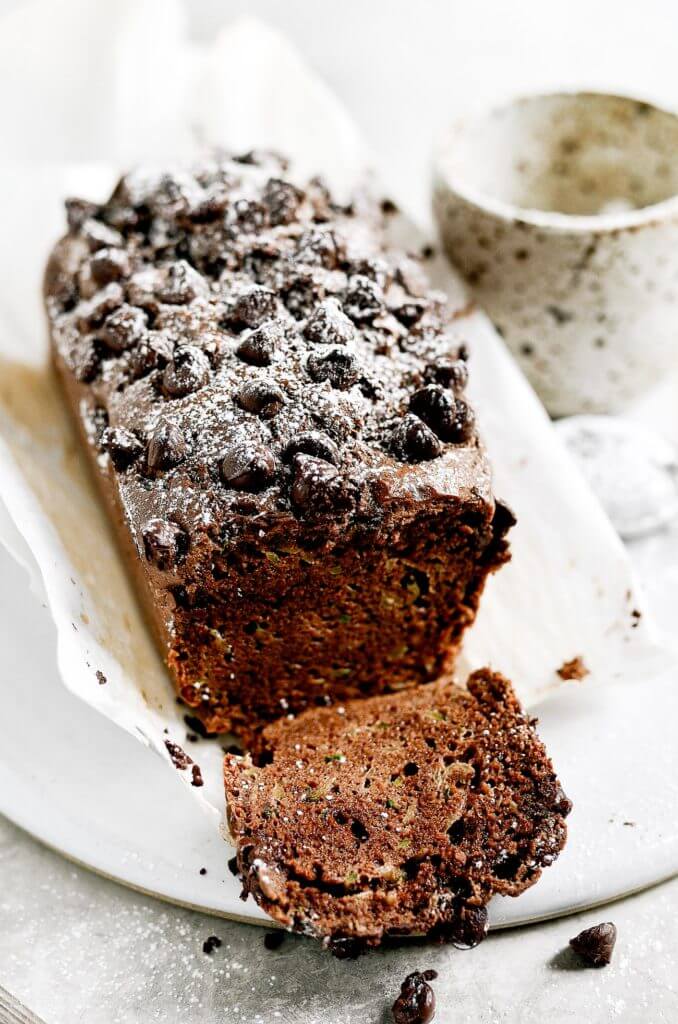 Preheat oven to 400F. Line a small 3" by 5 3/4" bread pan with parchment paper.

Combine all ingredients (except chocolate chips and zucchini) together in a food processor until smooth.

Once the batter is smooth, transfer into a mixing bowl and stir in the grated zucchini by hand.

Pour the batter into a small 3" by 5" bread pan and top with chocolate chips.

Cook on 400F for 40 minutes until cooked, you will know it's cooked when a knife is inserted into the middle of the load and comes out clean.
Nutrition Facts

Paleo Almond Butter Chocolate Zucchini Bread

Amount Per Serving

Calories 272

Calories from Fat 162

% Daily Value*

Total Fat 18g 28%

Cholesterol 41mg 14%

Sodium 194mg 8%

Potassium 196mg 6%

Total Carbohydrates 19g 6%

Protein 10g 20%

* Percent Daily Values are based on a 2000 calorie diet.